Review: Bay Lake Tower at Disney's Contemporary Resort, Page 4
By Dave Shute
(For the first page of this review of Bay Lake Tower, see this.)
THE MASTER BEDROOM AND BATH AT BAY LAKE TOWER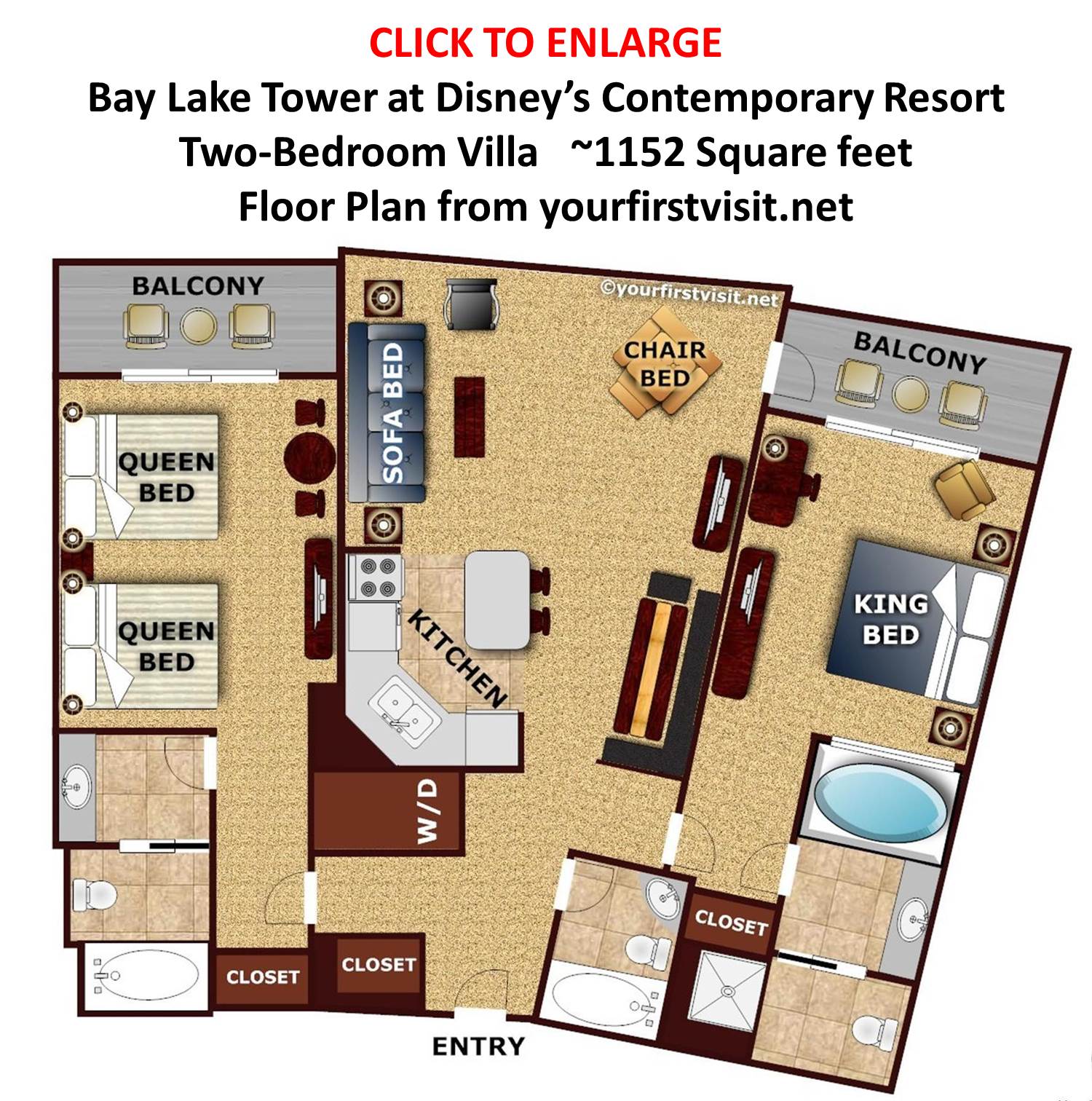 Master bedrooms at Bay Lake Tower–on the left in the floor plan–are the same in both One and Two Bedroom Villas.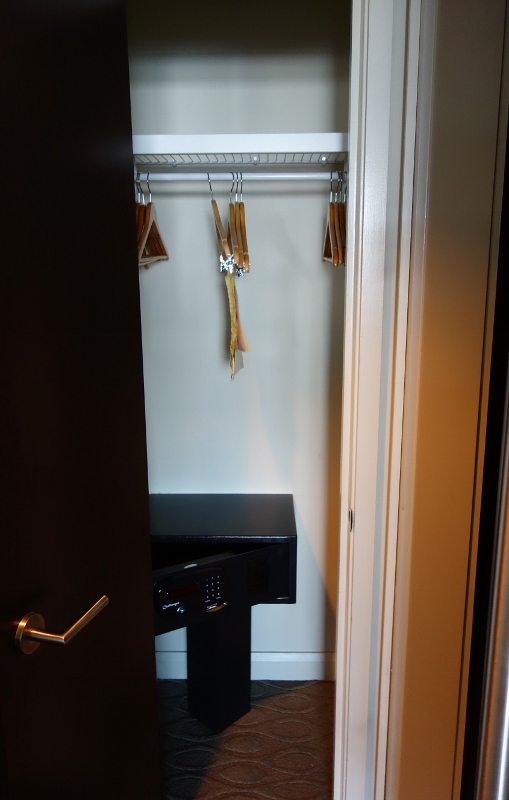 As you enter, on the side is a closet.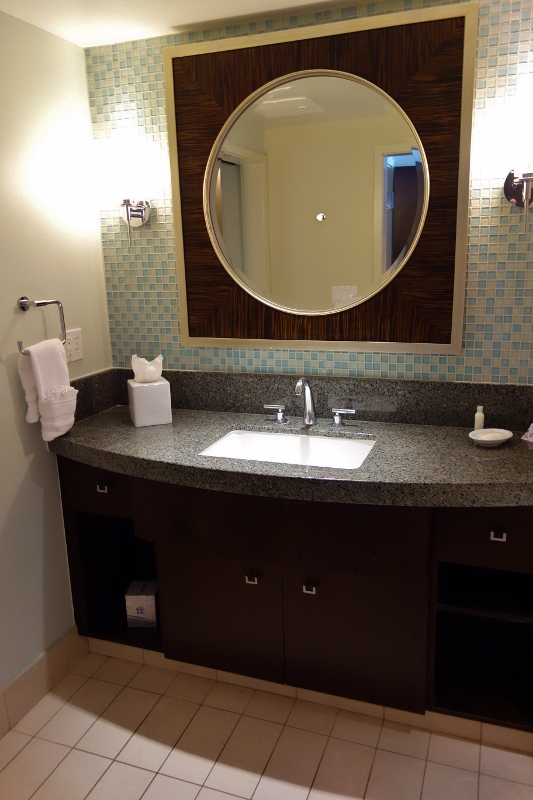 Directly ahead is the bath, with a sink…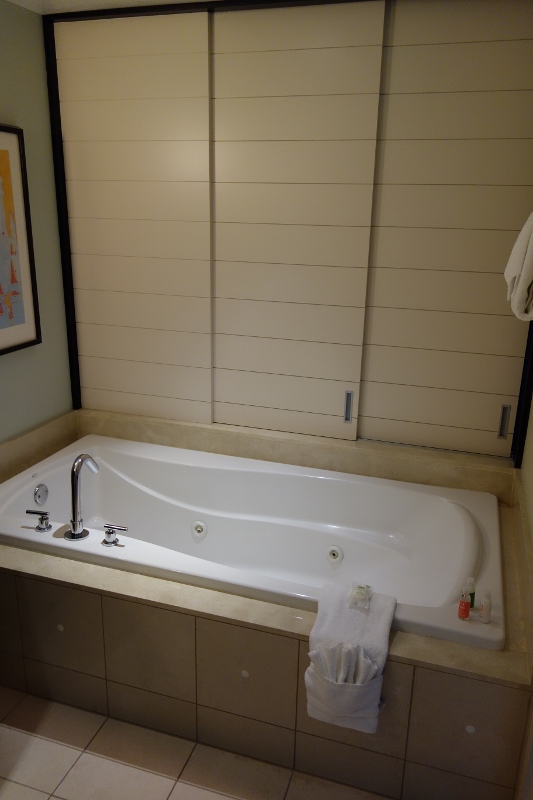 …and whirlpool tub.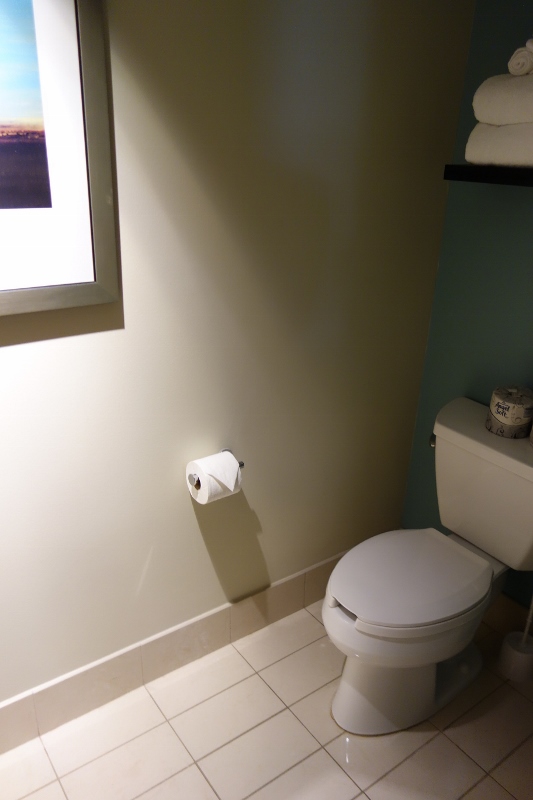 In their own separate space you'll find the toilet–mysteriously lit in this image…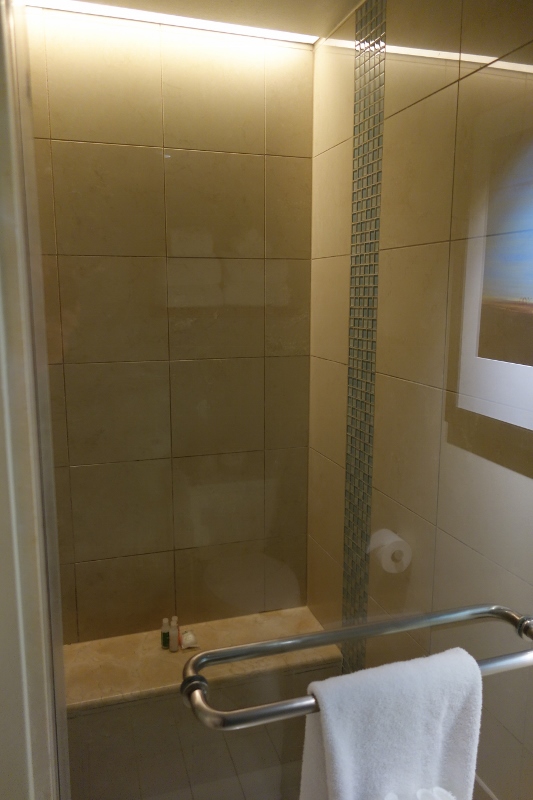 …and a shower.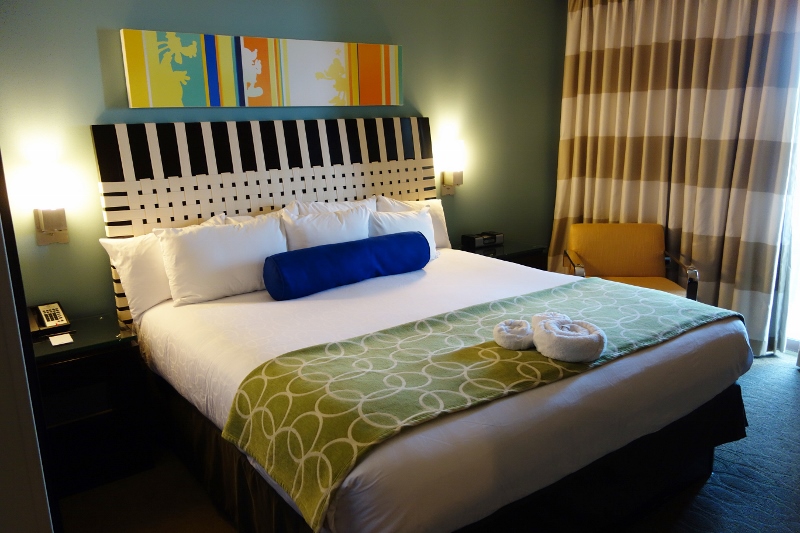 Further back in the room, on one side you'll find a king bed and easy chair.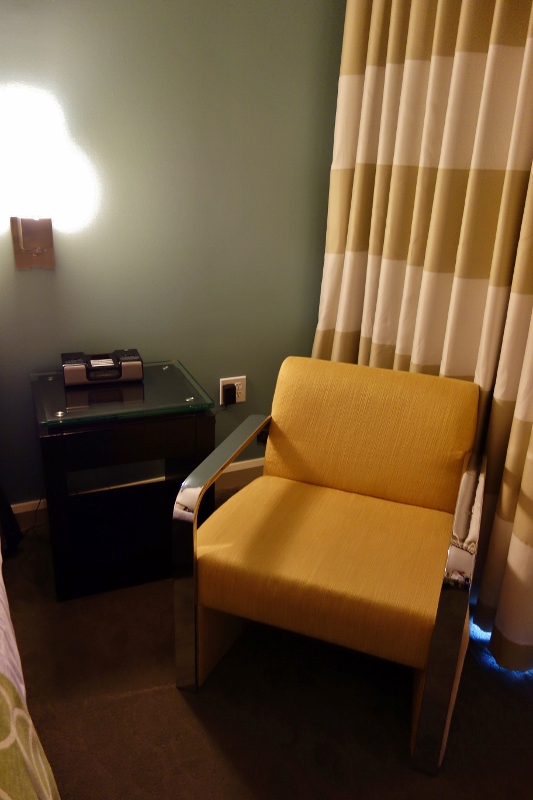 Here's a closer view of the chair.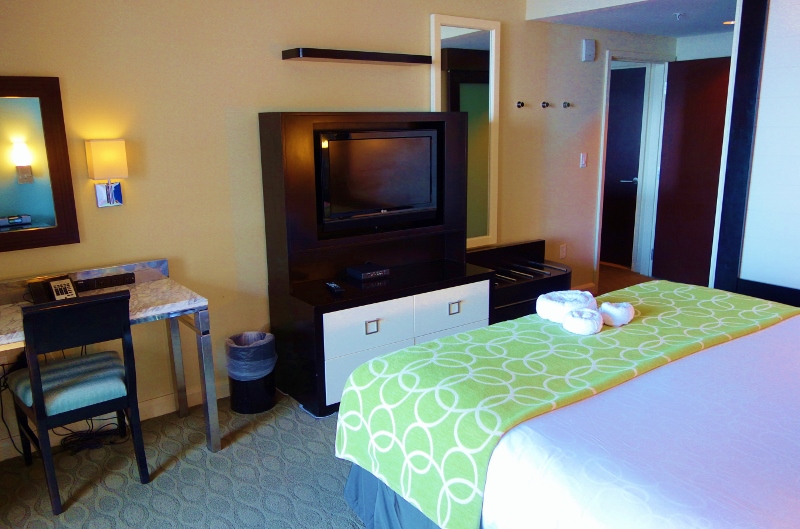 The other side of the room has a combined TV/dresser/luggage rack and a desk.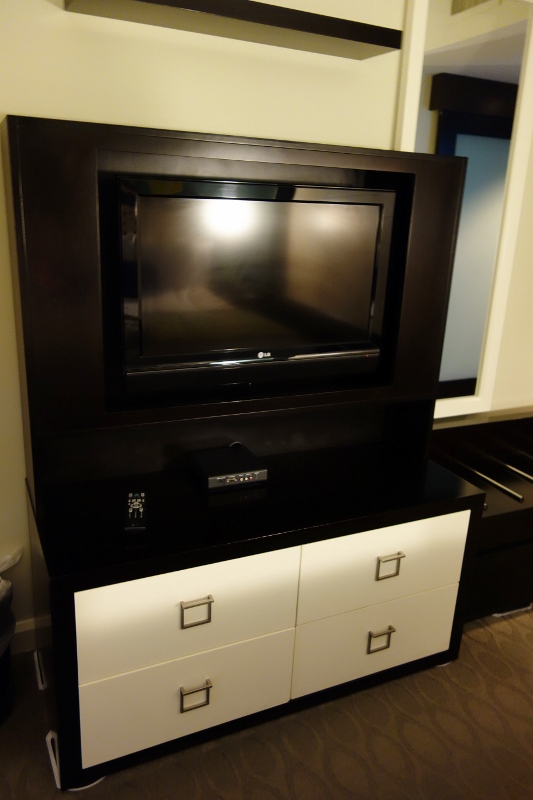 The TV/dresser thingy has plenty of storage…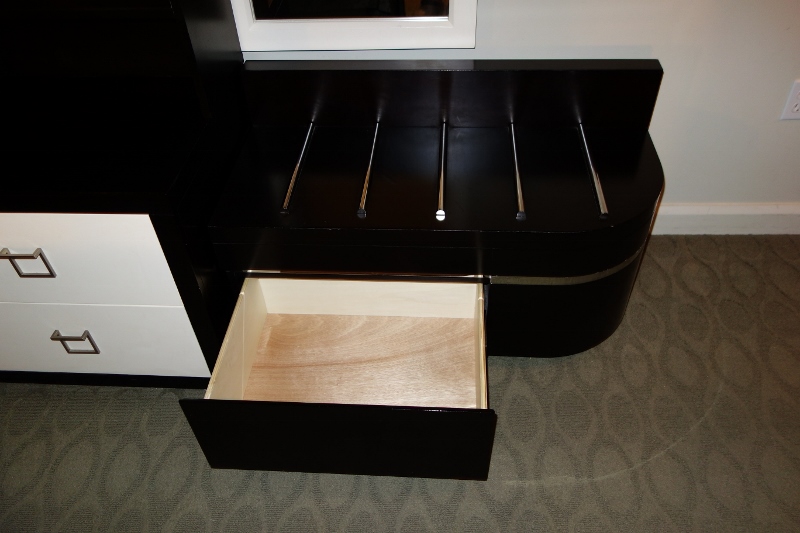 …with even more in the pull-out drawer below the built-in luggage rack.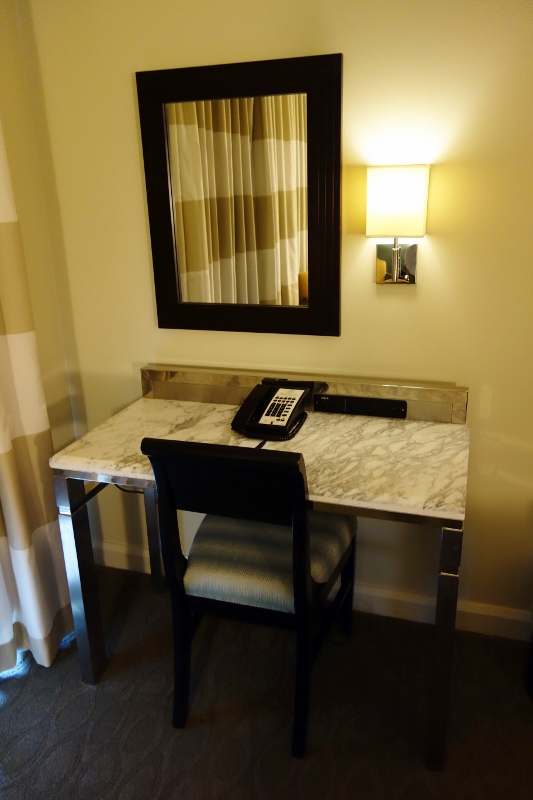 Here's a closer view of the somewhat minimalist desk.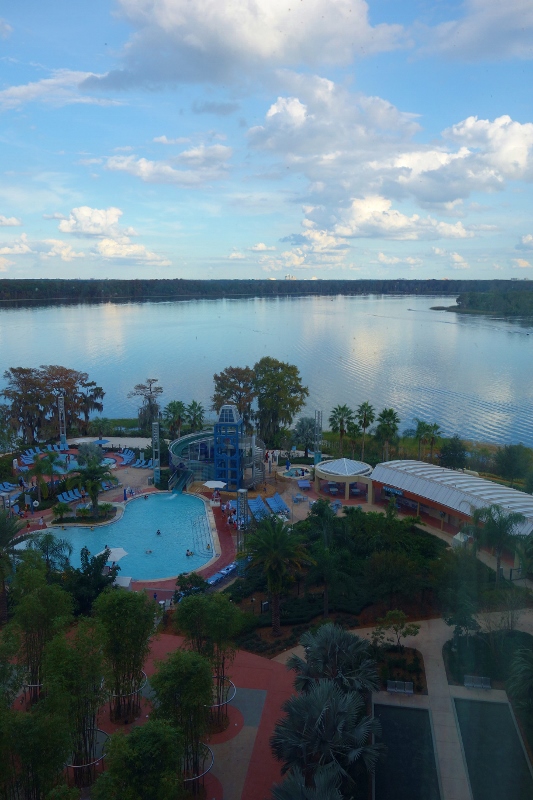 You'll also find a balcony at this end of the room–here's our view of the pool and Bay Lake in the evening.
MORE ON ACCOMMODATIONS AT BAY LAKE TOWER
This review continues here!
PAGES: Previous |  1  |  2  |  3  |  4  |  5  |  6  |  7  |  Next


Follow yourfirstvisit.net on Facebook or Twitter or Pinterest!!
RELATED STUFF