Assorted Disney World Updates (LeBron/Panty Edition)
By Dave Shute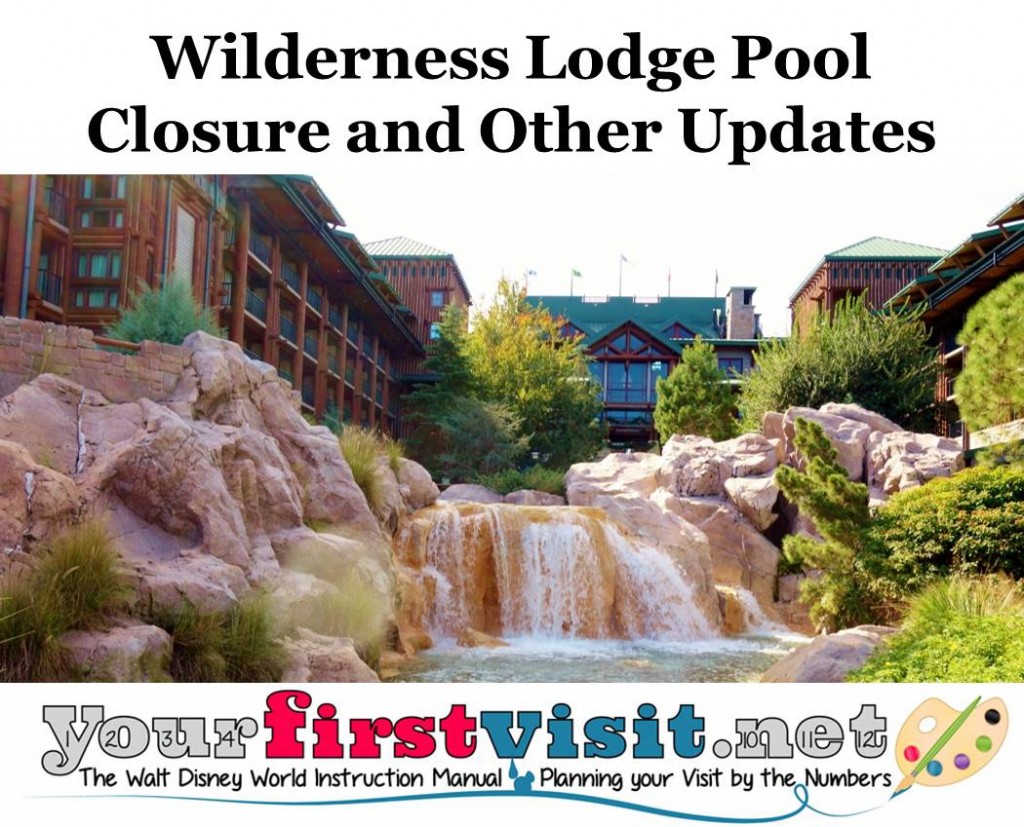 There's lots of stuff that's new or different at Walt Disney World that I haven't gotten around to posting about yet, although I've done a ton of notes, revisions or rewrites on the affected pages. Here's the scoop.
WILDERNESS LODGE POOL CLOSURE
The main pool at the Wilderness Lodge will be closed for rehab 9/3 to 11/27/14.
This makes it a much less good alternative to the Polynesian for those who had been targeting it because of the Poly pool closure.
Wilderness Lodge guests will still have access to the small pool by the Villas, and also to the main pools at fellow Bay Lake resorts the Contemporary and Fort Wilderness. The Contemporary pool is a boat ride away and dull; the Fort Wilderness pool even duller, and both a boat and bus ride away.
NEW TIERING AT EPCOT AND HOLLYWOOD STUDIOS
In early June–the day after we published The easy Guide to Your First Walt Disney World Visit–Disney changed the FastPass+ tiering at Epcot and Disney's Hollywood Studios. At Epcot, Maelstrom was taken out of Tier 1 and Living with the Land was added to it, and at Hollywood Studios The Great Movie Ride was shifted into Tier 1.
We immediately revised and republished the book, and within days I'd revised all the itineraries and To-Do Lists on this site to reflect the new approaches.
CHANGE TO BASIC EXTRA MAGIC HOURS PATTERN
Effective next week Disney changed the "routine" day for evening Extra Magic Hours at the Magic Kingdom from Sunday to Saturday, and the first weekly morning EMH at the Animal Kingdom from Mondays to Sundays.
There are exceptions to this new patterning–e.g. holiday weekends and weeks, the period between Thanksgiving and Christmas, and others. Check the calendars for your dates.
Luckily, this did not require another set of itinerary changes right after I updated everything for the new tiering…
FOOD COURT AT ALL-STAR MUSIC TO CLOSE FOR RENOVATIONS
The food court at All-Star Music will be closed for rehab from 8/1 to 12/20/2014.  The arcade will be temporarily converted into a grab and go location, and buses will be available to take guests to the food courts at Movies and Sports (which are also within walking distance).
Sports went through this last year–and because it's my job to suffer for you, I tested it then, and discovered it to not be that big a deal…
CANDLELIGHT PROCESSIONAL NOW AVAILABLE FOR BOOKING
The first tranche of 2014 Candlelight Processional narrators has been announced, and the Candlelight Processional package is now available for booking.
The claim that LeBron James will be narrating the Candlelight Processional via a live video link from his new home in Cleveland is, I think, just a rumor. But it is true that Sharon Stone is on the schedule–here's what's announced so far:
Jodi Benson November 28 and 29, 2014
TBD November 30 to December 2, 2014
TBD December 3 and 4, 2014
Whoopi Goldberg December 5 and 6, 2014
TBD December 7 to December 8, 2014
TBD December 9 to December 11, 2014
TBD December 12 to December 14, 2014
Sharon Stone (NEW!) December 15 to December 17, 2014
Ana Gasteyer (NEW!) December 18 to December 20, 2014
Marlee Matlin December 21 to December 23, 2014
TBD December 24 and 25, 2014
TBD December 26 and 27, 2014
Steven Curtis Chapman December 28 to December 30, 2014
Because after all, nothing quite says "Christmas" like people throwing holiday-themed panties at Sharon Stone…
HARRY POTTER
The second part of the Wizarding World, Diagon Alley, opened this week. I've updated all my Harry Potter stuff, beginning here. I'm sure I'll be changing it as operational patterns become clearer and after I get a chance to visit and review it.
Expect Disney World to be a little less busy in the mornings…
FREE KINDLE VERSION OF EASY GUIDE CONTINUED
As announced earlier this week, we will be continuing to provide the Kindle version for free to those who buy the paperback version of The easy Guide to Your First Walt Disney World Visit.
The easy Guide is already the most up-to-date Disney World guidebook available–and the first written from the ground up around FastPass+ and My Disney Experience.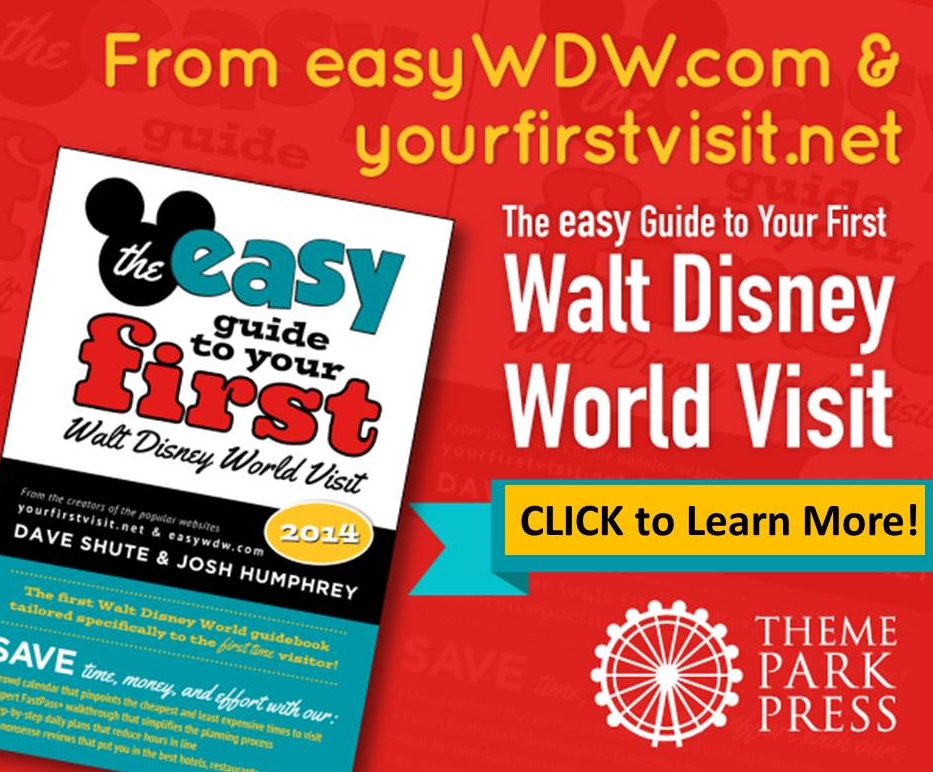 Since we will revise and update the Kindle edition throughout 2014, it will continue to be the most up-date Disney World guidebook available. For the sort of updates (and typo corrections!!) I mean, see this.
IN CASE YOU MISSED IT…
Besides all this, a couple of other odds and ends from the past month:
Follow yourfirstvisit.net on Facebook or Google+ or Twitter or Pinterest!!
RELATED STUFF