FastPass+ Survey From Disney World Asks the Right Questions
By Dave Shute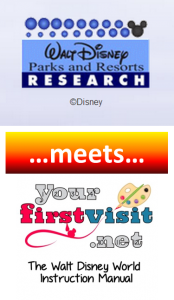 I like getting surveys from Walt Disney World–not the ones about satisfaction with the hotels, because they are too long and boring, but the ones about real business issues, like this one about room deals.
These surveys about real issues help to illuminate what Disney is thinking about.
So I'm getting ready for my second test of MyMagic+, MagicBands, and Fastpass+, coming up in mid-November, and Monday I got a really interesting survey emailed from Disney about my process for getting ready for that visit.
Now I am OK with FastPass+–so far–for first time visitors following the approaches recommended by this site, as among other things they'll have their target parks set months ahead.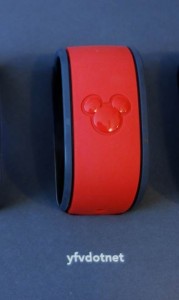 But repeat visitors have raised a number of issues with this new Disney program that's being tested now–and so far as I have seen til now there's not been much response.
The survey, though, raises some real hope that some of these concerns might be heard…
The first interesting thing about the survey is that there are typos in the emailed invitation. (Frequent readers of this site know I'm an expert on typos–though usually in their creation, not their discovery.)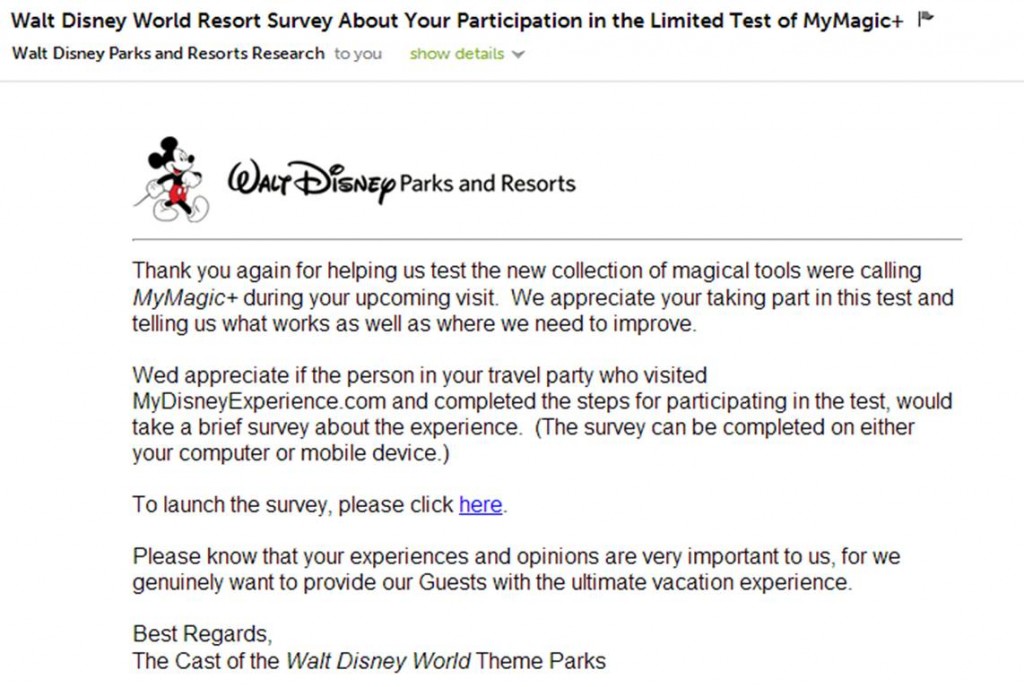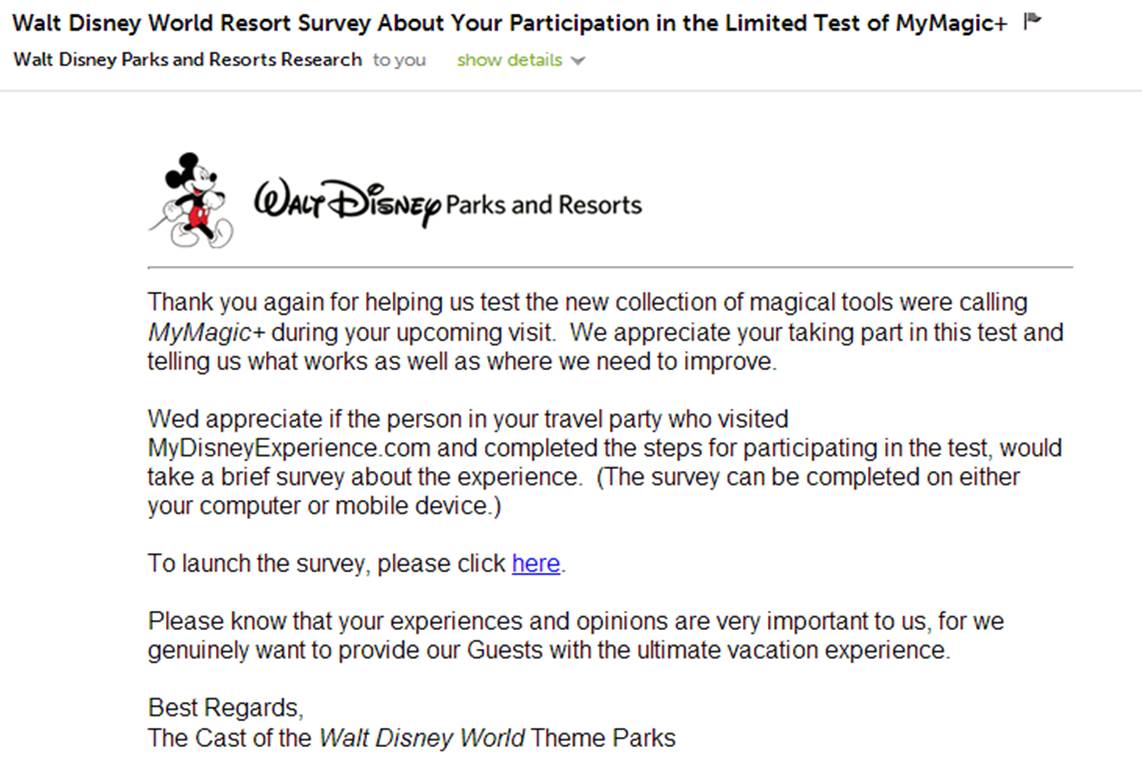 The word "we're" in the first line is rendered as "were."  And–as Heidi notes below–the "We'd" that should begin the second para has also lost its apostrophe.  Mandy notes below that the comma in the second para is wrong, and the "for" before "we" in the last para, though perhaps not a typo, is certainly not idiomatic.
Not a big deal…but one could reasonably infer–not certainly, but reasonably–that this survey was created in a bit of a rush…which is itself interesting…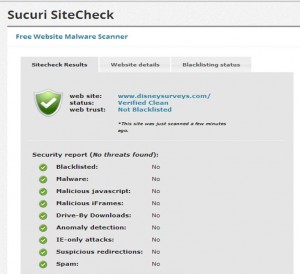 I usually just "spam" unsolicited emails with both links and typos, but I was hoping this survey was real, and so tested the survey link–and it passed Sucuri with all green.
But it's still a bit of a bummer, because, as you'll see in a second, I see this as an important survey, and many who notice the typo will assume because of it that the email is a phishing attack, and dump it to spam.
That would be too bad, as there are some important questions here that are worth your answering…and answering well!
The survey is pretty short, and soon into it you get asked about aspects of preparing for the MyMagic+/MagicBands/Fastpass+ test that were troublesome.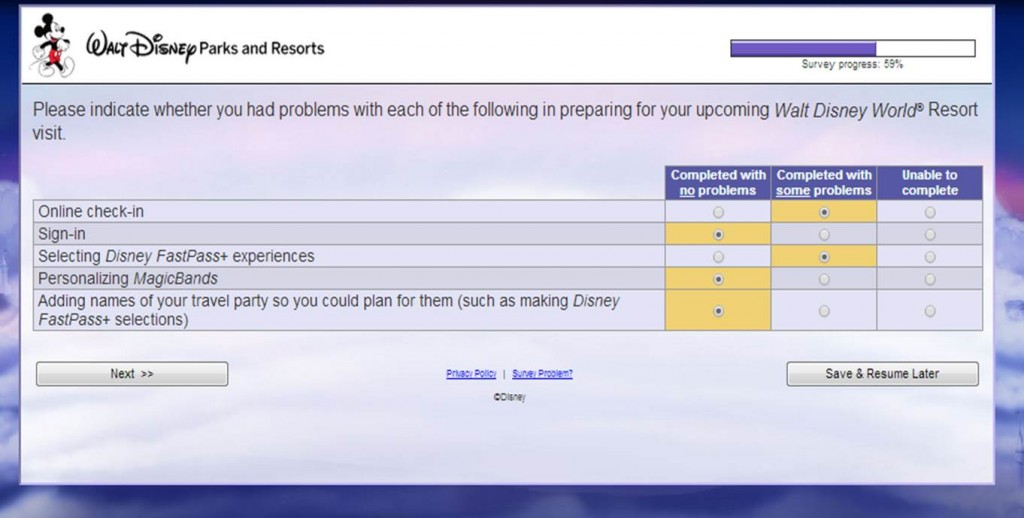 I noted issues I'd had with online check-in (eventually resolved), and also checked that I had some problems with Fastpass+ selections.  I had no technical problems with them–rather, I had problems of desire.
Like about ten million other people, I wanted more Fastpass+ than 3, more parades, and the ability to park hop. And I wasn't sure what screen would come up next…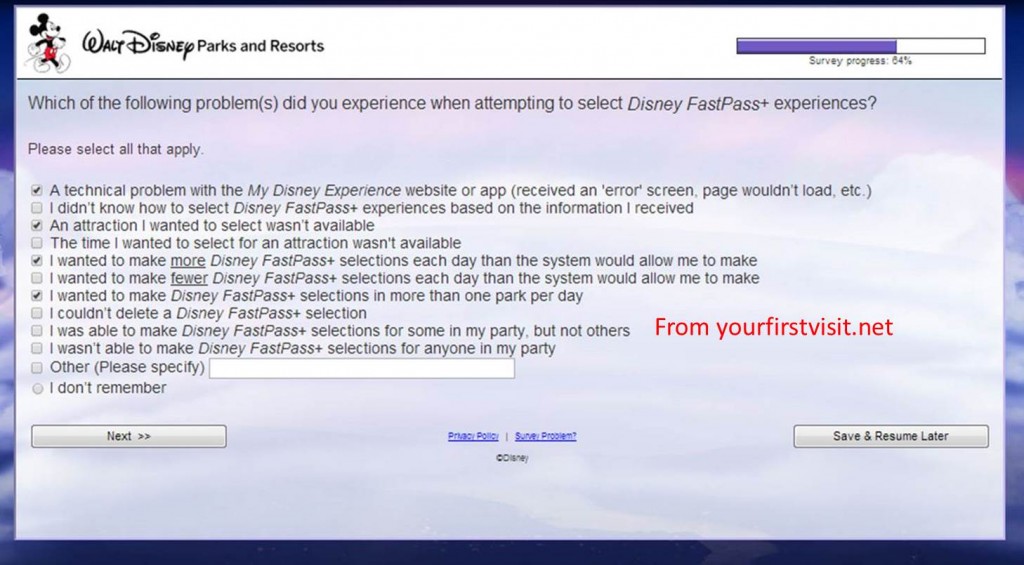 And what's above was the next screen. Note that I got to explicitly address the issues of not enough Fastpass+, attractions offered, and no park hopping. Fascinating…and potentially quite important.
Disney did not need to do this survey, and if it wanted to duck some of the widespread complaints about the emerging Fastpass+ program, while claiming it had surveyed its guests, it could easily have done so–like this (I've seen similar surveys):
What did you think about your FastPass+ Selections? (Click the one answer that best fits)
Spectacularly Marvelous
Quite Marvelous
Marvelous
But that's not what this survey question is…it's a real question that gives as options real concerns.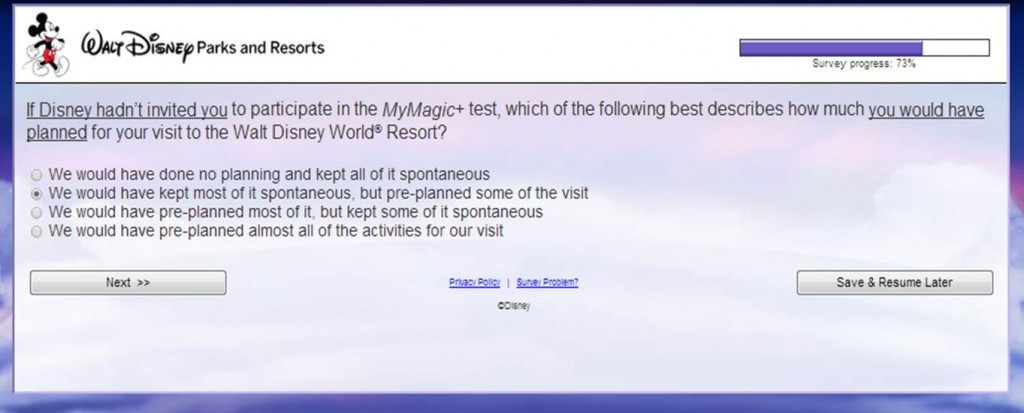 And guess what the next page (above) was about? Spontaneity, or lack of same–another of the resounding issues with Fastpass+.
Despite the firmness with which some make their predictions, no one really knows anything about the final implementation of Fastpass+. It's way too early for any of us–even Disney.
Me, I'm delighted that the program will have the opportunity to be influenced by surveys like this…but dismayed that the typos in the emailed invitation will lead many to not trust it enough to answer it…and if enough people "spam" it, it'll get classed as "spam" when delivered…and many will never see it at all.
Follow yourfirstvisit.net on Facebook or Google+ or Twitter or Pinterest!!
RELATED STUFF