One Headliner Per Day on FastPass+ Now Being Tested at Epcot
By Dave Shute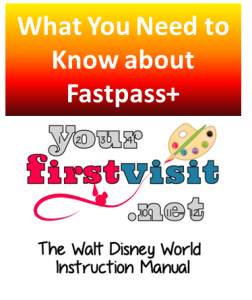 There's been speculation by all who can do math for years now that FastPass+ might need to be restricted to one "headliner" per day for everyone to get a chance at these most popular Walt Disney World rides.
See, for example, this.
Until lately, this has not been an issue among the Fastpass+ tests.
But while making FastPass+ for my December trip (yes, there's a December trip coming up too) I noted that at Epcot I could only pick one from among Soarin, Test Track, Maelstrom, and the character greeting there.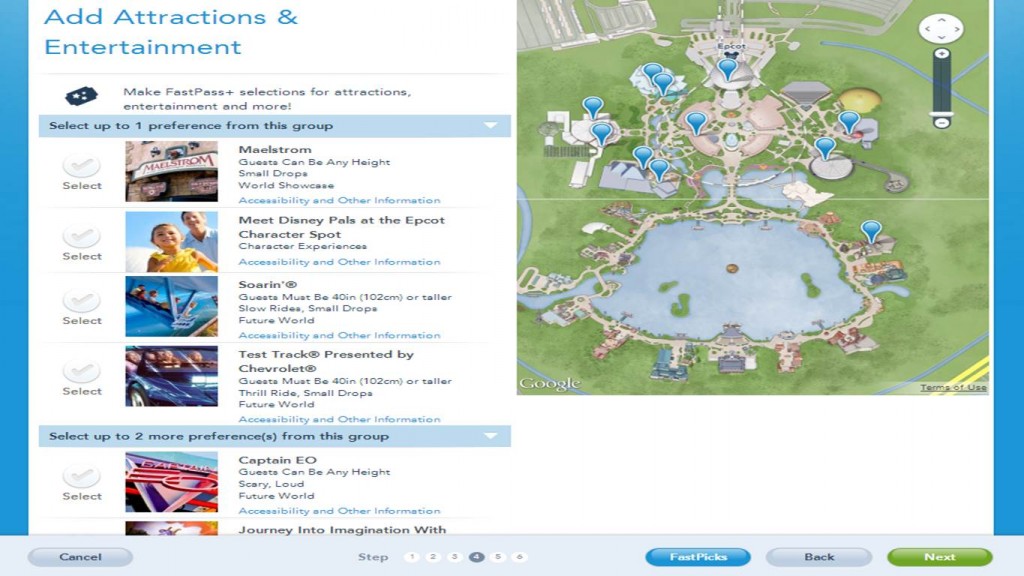 See the image above for what I saw on MyDisneyExperience.com
Kenny the Pirate adds Illuminations to this list from which you must pick one, and says this applies to all new Fastpass+ selections at Epcot between now and December 29.
I've already given my advice here for how to handle Epcot with just one headliner, but here it is again:
Epcot: Plan to arrive early and see Test Track from the stand-by line.  Target for Fastpass+ first Soarin, then Turtle Talk with Crush,  and then Spaceship Earth (the last two aren't that hard to get now, but I predict they'll become tougher as Fastpass+ takes more of their capacity).
And the other options?
No one should bother with a Fastpass+ for Maelstrom–just see it first thing after Word Showcase opens, or skip it
Lines at the Epcot Character Spot will grow because it is the only FastPass+ option especially appropriate for little kids. FastPass+ it only if you plan to see nothing else on this list
I can't right now see a Fastpass+ for Illuminations as the highest priority for many, but will have a better sense next weekend, after I've seen if from the Fastpass+ location
You would think that this change should have no effect on those who made their Epcot Fastpass+ choices before it went into effect on Friday.
But you know what?  I wouldn't change any prior Epcot Fastpass+ reservations until we hear from the field that people are able to do this and still keep the three headliners available before this new wrinkle to the Epcot test!
Follow yourfirstvisit.net on Facebook or Google+ or Twitter or Pinterest!!
RELATED STUFF