MyMagic+ and Free Dining in 2013: Inferences from the Q2 Disney Earnings Call
By Dave Shute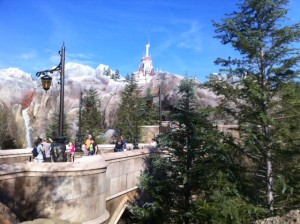 Disney released its Q2 2013 results (covering December 30, 2102 through March 30, 2013) yesterday, and discussed them with analysts.
(The earnings report and 10q are herehere.)
I haven't made my way through the 10Q yet, but based on the earnings release and call, a couple of observations:
The key component of MyMagic+, Fastpass+, may not even open this year
MyMagic+ will indeed have special perks for guests staying at a Disney-owned and -operated resort
I'm even more convinced we won't see any 2013 free dining for US residents other than the September offer that will come out tomorrow
THE TIMING OF MYMAGIC+
An analyst specifically asked CEO Bob Iger when MyMagic+ would open.  Prior statements had implied it would open this spring—which has been unlikely for a while now. This time, Iger said that "the goal is to roll it out at some point this year."  When later asked if it would have an impact on earnings "by" fiscal 14 (that is, October 2013) Iger said it would have in impact on earnings "in" fiscal 13.
I forecast more than a month ago that the earliest we'd see a general roll out of My Magic+ and Fastpass+ would be October 1.  I'm sticking by that as the earliest date, but can now easily see this date slipping to November 1 or January 5.
EXTRA MYMAGIC+ PERKS FOR WALT DISNEY WORLD RESORT HOTEL GUESTS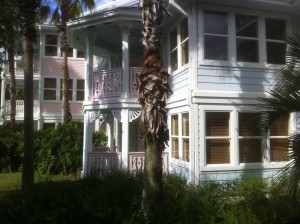 It's been long assumed by thoughtful observers that MyMagic+ will provide extra perks to those staying in a Disney-owned and operated resort, for obvious business reasons.
But yesterday's call was (so far as I can remember) the first confirmation of that.
Iger (or CFO Jay Rasulo, I forget which) said in response to an analyst's question that MyMagic+ will continue the tradition of providing perks to on-site guests not available to off-site guests and "encourage people to stay more on property than off property."
There's no credible scoop on how this might unfold.  Because of the high value to Disney of people pre-planning their park visits (and hence limiting those darned spur-of-the moment choices to see Harry Potter) the offer may be more complicated than people have been predicting.
For example, the simplest approach is to offer more Fastpass+s per day (OK, what's the right plural of Fastpass+?) to on-site guests than to off-site guests.  But this doesn't keep them in Disney World on their off days.  Adding extra Fastpass+ to the later days of a visit based on how many earlier days are scheduled (or more simply but less effective, on how many ticket days are bought…) would both drive ticket sales and keep people on property.
Just a thought…
MORE FREE DINING IN 2013?  MY FORECAST IS STILL "NO WAY"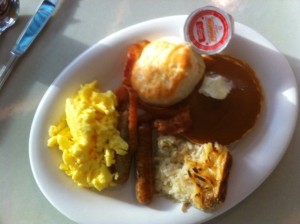 Disney's domestic parks and resorts really shot out the lights this quarter.
While a big part of the improvement (about $70 million of a $161 million operating income improvement compared to a year ago) came, as I'd noted it would in my comments on the Q1 call, from differences in the timing of Christmas and Easter school breaks vs. Disney's fiscal quarter timing, another big part came simply from increased attendance and increased spending per attendee.
There's no way to tease out how much of this came from Disney California Adventure and a full quarter of the Disney Fantasy cruise ship, vs. Walt Disney World itself.
But Disney did note that resort hotel bookings in the current (April-June) quarter were running 7% ahead of last year, at rates comparable to last year.*  These rooms are overwhelmingly at Disney World, so they are a cue to ongoing strong performance.
This performance, and these booking levels, means that Disney simply doesn't need to discount to bring people in the way it had to in 2007-2012.  So it won't.
I expect we will see continuing room-rate discounts for the slower periods, but, other than the September free dining deal that will come out tomorrow, I'm even more convinced we won't see any more Free Dining in 2013.  Free dining is just too expensive to Disney to offer—and too complicated to administer—compared to the value it creates for the company.
MORE ON THIS CALL
Jason Garcia does a nice job with the Disney World-related facts of this call here.
*When asked why rates weren't higher and if Disney was discounting too much, Rasulo noted that Art of Animation was added to the inventory in 2012, and, as a value resort, it necessarily drives overall average realized prices down.
Not quite true. Because so much of Art of Animation is pricey Family Suites, average rack rates at the resort are well over $200.  A much bigger driver of Q3 2012 vs. 2013 rate oddities is the different timing of the Easter price season—entirely in Q3 in 2012, and only half in Q3 in 2013.
Follow yourfirstvisit.net on Facebook!
RELATED STUFF