2012 Disney World Winter Ride Closures Beginning to Clarify
By Dave Shute
DISNEY WORLD WINTER RIDE CLOSURES IN 2012
The list of attractions closed at Disney World for repair or refurbishment in the winter of 2012 is beginning to emerge.
Rides so far known to be closed some or all of this period include
Fantasmic, closed 1/9/2012 to 2/12/2012
Big Thunder Mountain, closed 1/9/12 to 5/27/2012
Dumbo, closed 1/9/12 to 3/31/2012
The Liberty Belle, closed 1/28 to 5/20
Kali River Rapids, closed 1/24 through 2/9
The Main Street Electrical Parade, closed 1/20 to 2/12
the Magic Carpets of Aladdin, closed 2/26 to 3/10
The Studio Backlot Tour, closed 2/13 to 3/9
The Honey I Shrunk the Kids playground, closed 2/13 to 3/10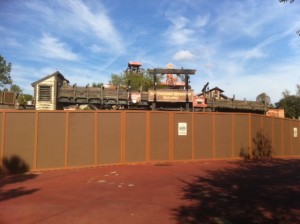 Many weeks in this time period are great for returning visitors, but because winter ride closures are typical, I don't recommend January and early February
for first-time visitors who may never return. 
See this for more.
RELATED STUFF