yourfirstvisit.net has its Third Birthday
By Dave Shute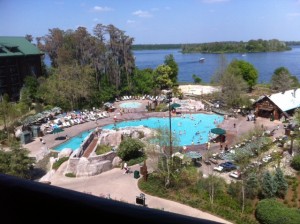 Recently this site passed its third year of operation.
Readers of last year's birthday message will recall that I'm a little vaguer than I should be about when the site launched…
Going forward, I've decided that the official site anniversary will be April Fool's day–it just seems fitting!
(This birthday post would have gone up on Friday, April 1, 2011, but I had more important news to relay that day.)
By coincidence, the site also had its half a millionth visitor March 30.
Three years old is a big deal at Walt Disney World–it's the age at which a child can no longer enter the parks for free, nor not be counted against a hotel room's capacity limits.
It's a big deal here as well–even after three years, you continue to come to the site, to tell your friends, to post about it on message boards, and to link to it on your websites. 
Thanks to you, right now the site is running about 2,000 visitors a day; 12 months ago it was around 425 visitors a day; 12 months before that 160; and three years ago (more or less 🙂 ), when it opened, it was about 30 a day.
I'm grateful for and humbled by your readership and your kind words…thanks!!
Dave
RELATED STUFF