Suggestions for Your First Trip to the Disneyland Resort, p3
By Dave Shute
(For the first page of these suggestions, click here, and for the second, click here)
HOW TO SPEND YOUR TIME AT DISNEYLAND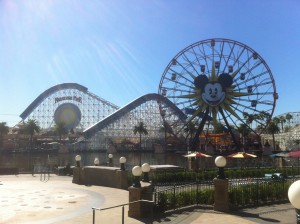 For specific park touring suggestions, see the touring plans in The Unofficial Guide to Disneyland 2011.
For even more plans, see their related website here.
The only flaw with these plans (other than that they cost a trivial amount) is that they are park-oriented rather than holistic. They aren't all integrated with each other, with where you are staying, or into your overall length of visit.
So, for example, they won't all have you taking advantage of early entry, or of flowing between the two parks in the evening to see World of Color at DCA and Fantasmic at Disneyland.
I'll post an example of an integrated plan in 2011 after Ariel's Undersea Adventures opens.
During the slower season, you'll need at least three early mornings–at least two at Disneyland, and one at Disney California Adventure (DCA).
One of your Disneyland early mornings should be early entry and focused on Tomorrowland and Fantasyland, the second early morning a non-early-entry day and focused on Critter Country and Frontierland.
Handle Adventureland and New Orleans Square in the afternoons.
As DCA expands, it will require a second morning. Focus one morning on the new Ariel's Undersea Adventures and Soarin, and the second at Toy Story Mania and California Screamin.
In busier times five early mornings will work better–three at Disneyland and two at DCA.
Manage your evenings so that you see World of Color at DCA, and Fantasmic and the fireworks at Disneyland.
Note that given how close the parks are, you can easily walk from one to the other.
Moreover, the FASTPASS systems in the two parks are not connected, so you can hold FASTPASSES for both parks at the same time.
WHAT TO DO TO RESERVE YOUR DISNEYLAND TRIP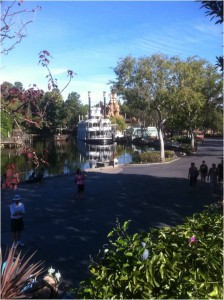 Set your budget, dates, preferred hotel, and preferred dining options based on the advice above and on the previous pages.
To actually book,
RELATED STUFF