2018 Planning Tools for Walt Disney World
By Dave Shute
WALT DISNEY WORLD IN 2018
Over the past few days, I've published draft versions of the key planning tools for selecting when to go to Walt Disney World in 2018:
Prices can vary by 50% over the year, crowds by even more, and the best weeks to visit–for first timers, or for others–are also affected by weather, special events, and ride closures.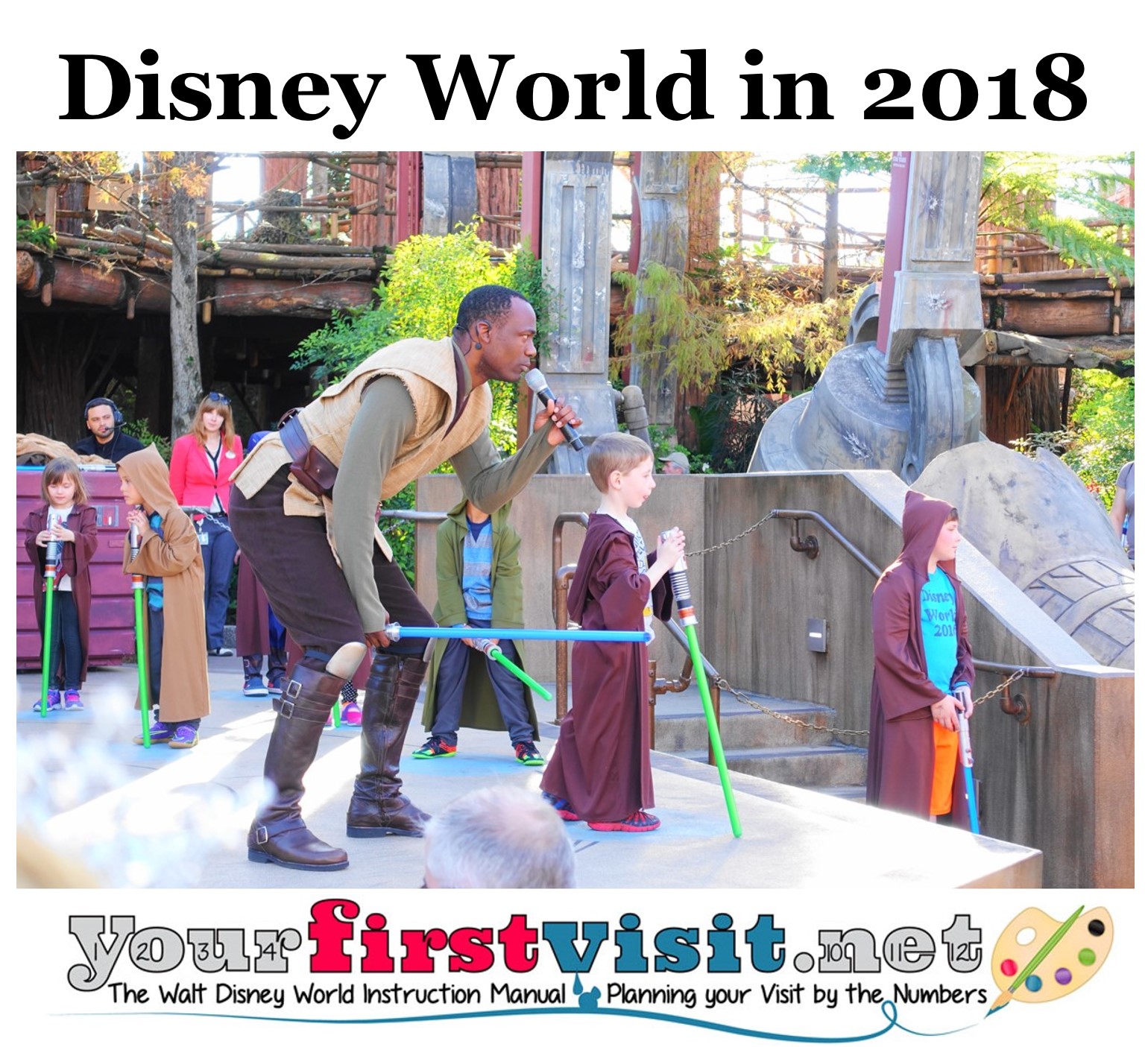 So these forecasts are key tools for you to use in planning your 2018 Disney World vacation.
For more on when to go to Disney World, see this.
My draft calendar of Disney World price seasons in 2018 shows forecast changes in Disney World resort hotel prices over the dates of 2018.
It's based on recent practices by Disney World.  Disney changes its practices commonly–the most recent trend has been to increase prices in the final third of the year compared to past practices by changing lower priced seasons to higher priced seasons.
I'll update this material when Disney releases its final 2018 price seasons calendar, most likely in the summer of 2017.
My draft 2018 Disney World crowd calendar indicates lower, moderate, and higher crowd weeks to visit.
It's based on recent trends–especially lower summer crowds and higher crowds in the first half of October–and the impacts of moving holidays, particularly Easter, and the actual day of Christmas in 2018 (which effects the start of an enormous number of school breaks).
The early Easter and Tuesday Christmas make the broad patterns of Disney crowds fairly straightforward to predict for 2018, but I will update this crowd calendar as needed  in the summer of 2017 after a deeper set of 2017/2018 school year calendars is out, and once the patterns of 2016-2017 have revealed themselves more.
My draft week rankings for 2018 are based on the above price seasons and crowd forecast, and also are influenced by weather, seasonal events, and ride closures.
These 2018 Disney World week rankings will be revised as needed in the summer of 2017 after the 2018 crowd calendar and price seasons are revised.


Follow yourfirstvisit.net on Facebook or Google+ or Twitter or Pinterest!!
RELATED STUFF