When to Go to Disney World from The easy Guide
By Dave Shute
You won't find two people more qualified to advise you on when to go to Disney World than me and my co-author Josh of easyWDW. (The photo below is of neither of us.)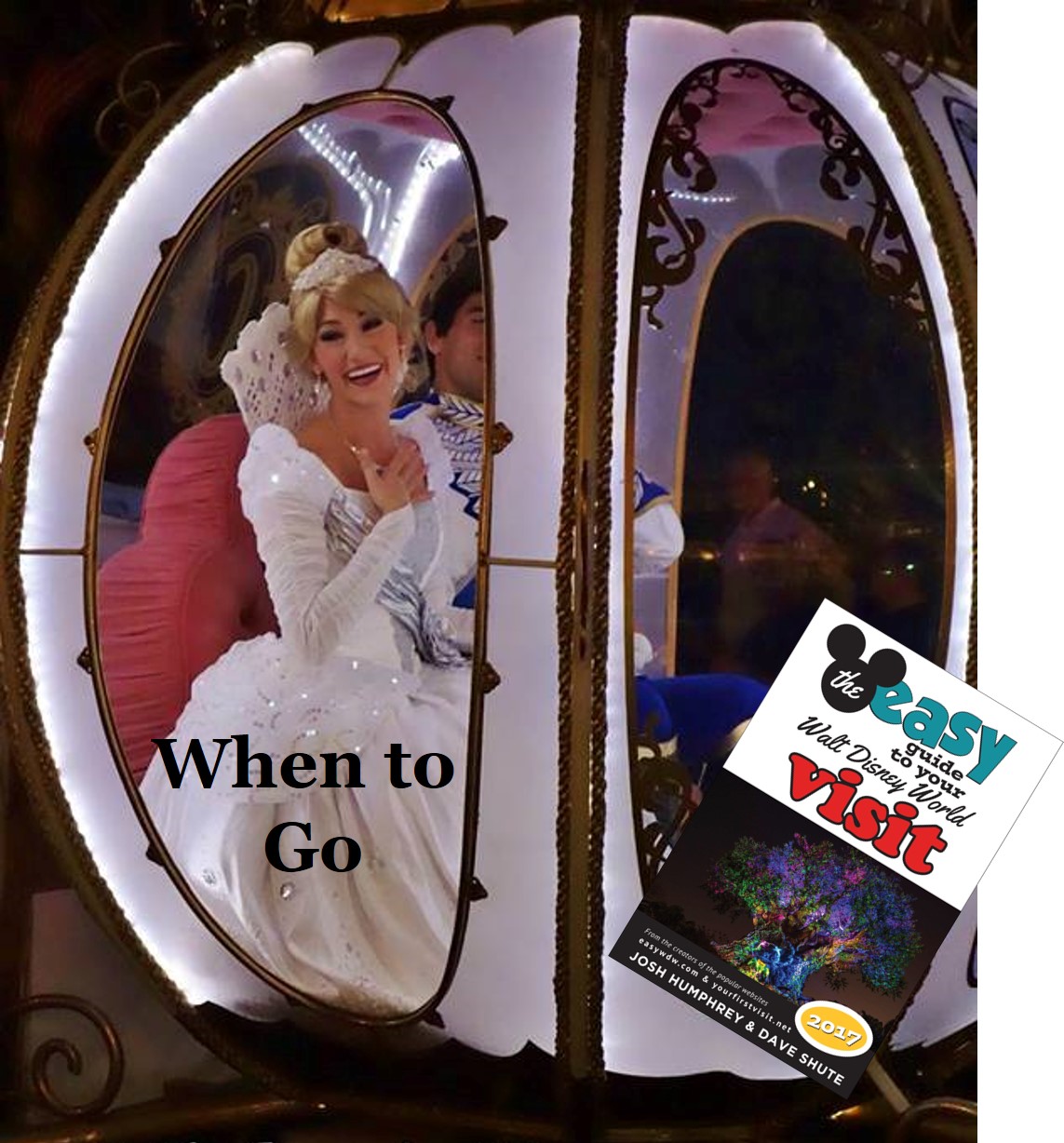 We worked together to make Chapter 4 of The easy Guide to Your Walt Disney World Visit 2017 the best and most succinct guide to when to go to Disney World that you can find.
The chapter has sections covering crowds, prices and weather, and then, most valuably, goes through 2017 month by month.  Here's an example: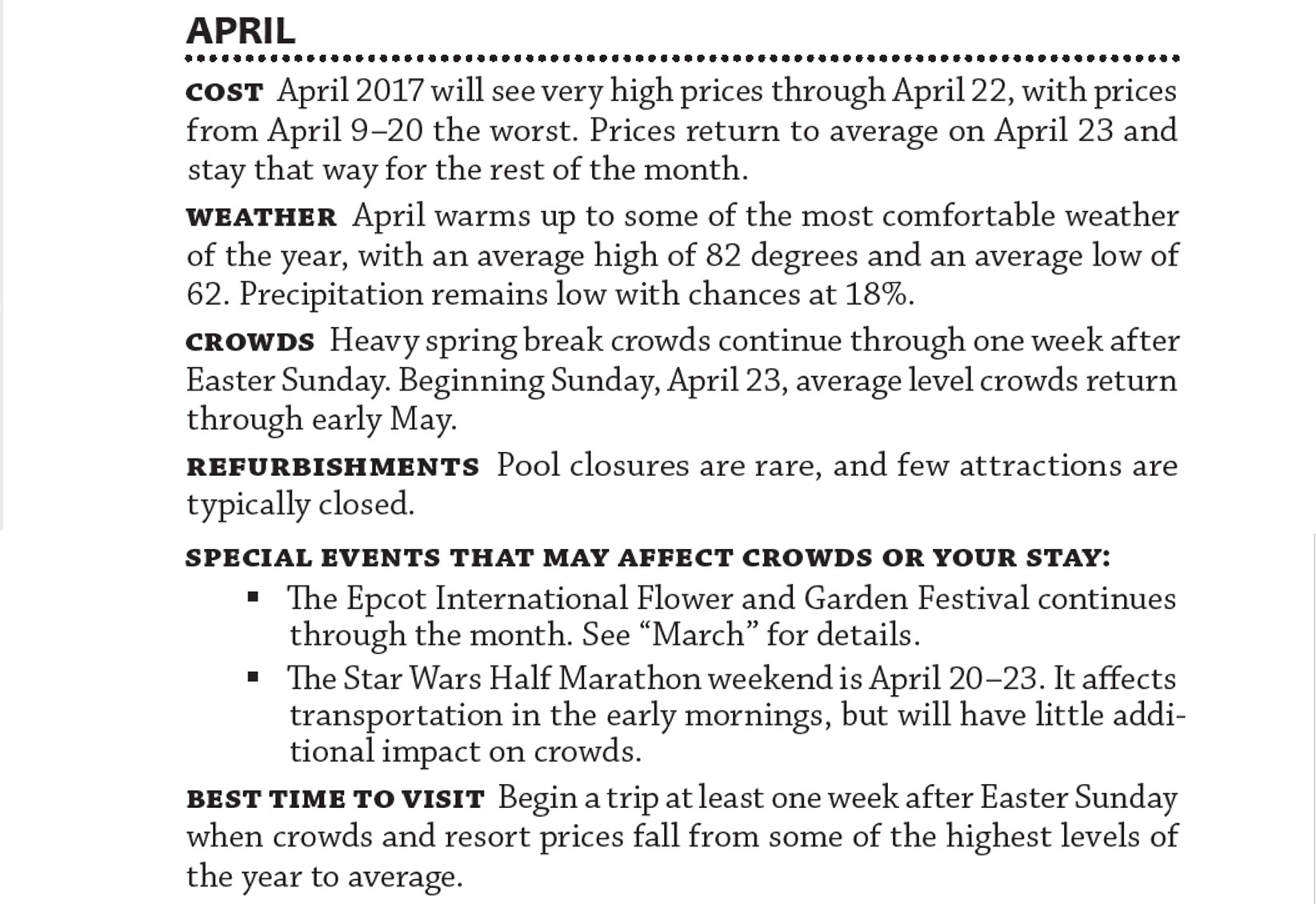 This chapter is the only part of The easy Guide that's solely about 2017. All the other key material in the book–hotel reviews, park touring plans, dining reviews–works right now, this instant, so the book is also a great guide for those making visits later in 2016.
There will be changes–we've already seen a couple since we published in early August.
But ours is the only guidebook that can help you with those changes, because as noted here we will prove free updates to purchasers when we update the book!
Here's the scoop from the book itself:

Ok, that's it for now. More to come on other changes in the 2017 easy Guide later! Meanwhile, buy the book, OK?



Follow yourfirstvisit.net on Facebook or Google+ or Twitter or Pinterest!!
RELATED STUFF