For 2017, The easy Guide Gets a New Title and Free Updates!
By Dave Shute
The easy Guide to Your Walt Disney World Visit 2017, the latest edition of the best-reviewed Disney World guidebook series, ever, has a new title, and a new way for purchasers to get free updates!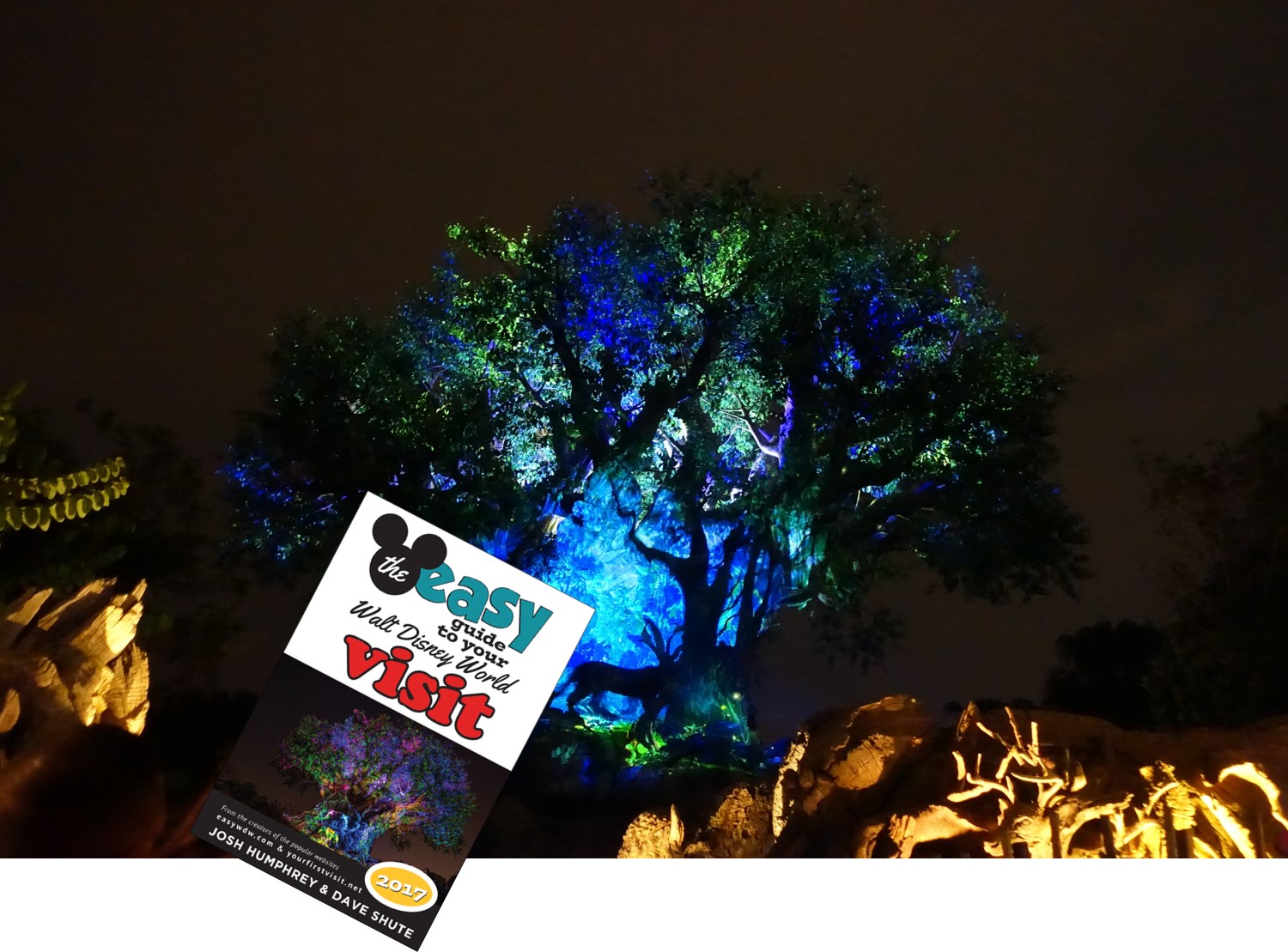 NEW TITLE MAKES VALUE TO RETURNING VISITORS MORE CLEAR
Even though we initially wrote the book (at the invitation of our publisher, Bob McLain of Theme Park Press) for first-time visitors, we've always known that it's incredibly useful for returning visitors as well.
For example, the four key chapters that make up more than 80% of the book (Chapters 4 When to Go, 5 Where to Stay, 6 How to Spend Your Time, and 7 Where to Eat) are as valuable for returning visitors as they are for first timers.
Also really useful to returning visitors who have not been during the era of FastPass+ is the material on how to set up your My Disney Experience account and how to book your FastPass+.
So for 2017 we've dropped the word "First" from our title, which in prior editions was The easy Guide to Your First Walt Disney World Visit.
We have not taken out a word of advice for first timers, so the book is still a great choice for them. But dropping "First" from the title makes it a little more clear how helpful the book is to returning visitors as well.
GETTING FREE UPDATES OF OUR 2017 EDITION
Josh and I update the book two to four times a year, as enough important Disney World changes accumulate to require us to provide new guidance.
One of the reasons we've always made the Kindle version free (via Amazon's MatchBook program) to people who bought the paperback editon is our hope that after these updates, Amazon will force through an update to the Kindle versions, so that everyone will get the latest version.
However, Amazon does these forced updates based on its own whims, and so far I don't think any older Kindle editions actually got updated.
So for buyers of the 2017 edition, we have a new approach:
If people forward their 2017 edition Amazon purchase confirmation to us as instructed in the book, we will let them know on that email address how to get a PDF version of our updated book!
Here's explicitly what the book says about updates:

Ok, that's it for now. More to come on other changes in the 2017 easy Guide later! Meanwhile, buy the book, OK?



Follow yourfirstvisit.net on Facebook or Google+ or Twitter or Pinterest!!
RELATED STUFF