Seven Night FastPass+ Itinerary For Higher Crowd Periods at Walt Disney World
By Dave Shute
NOTE: THIS ITINERARY IS OUT OF DATE.  A REVISED VERSION WILL BE OUT SHORTLY
Below is a seven night variant of the updated eight night FastPass+ Higher Crowd Itinerary.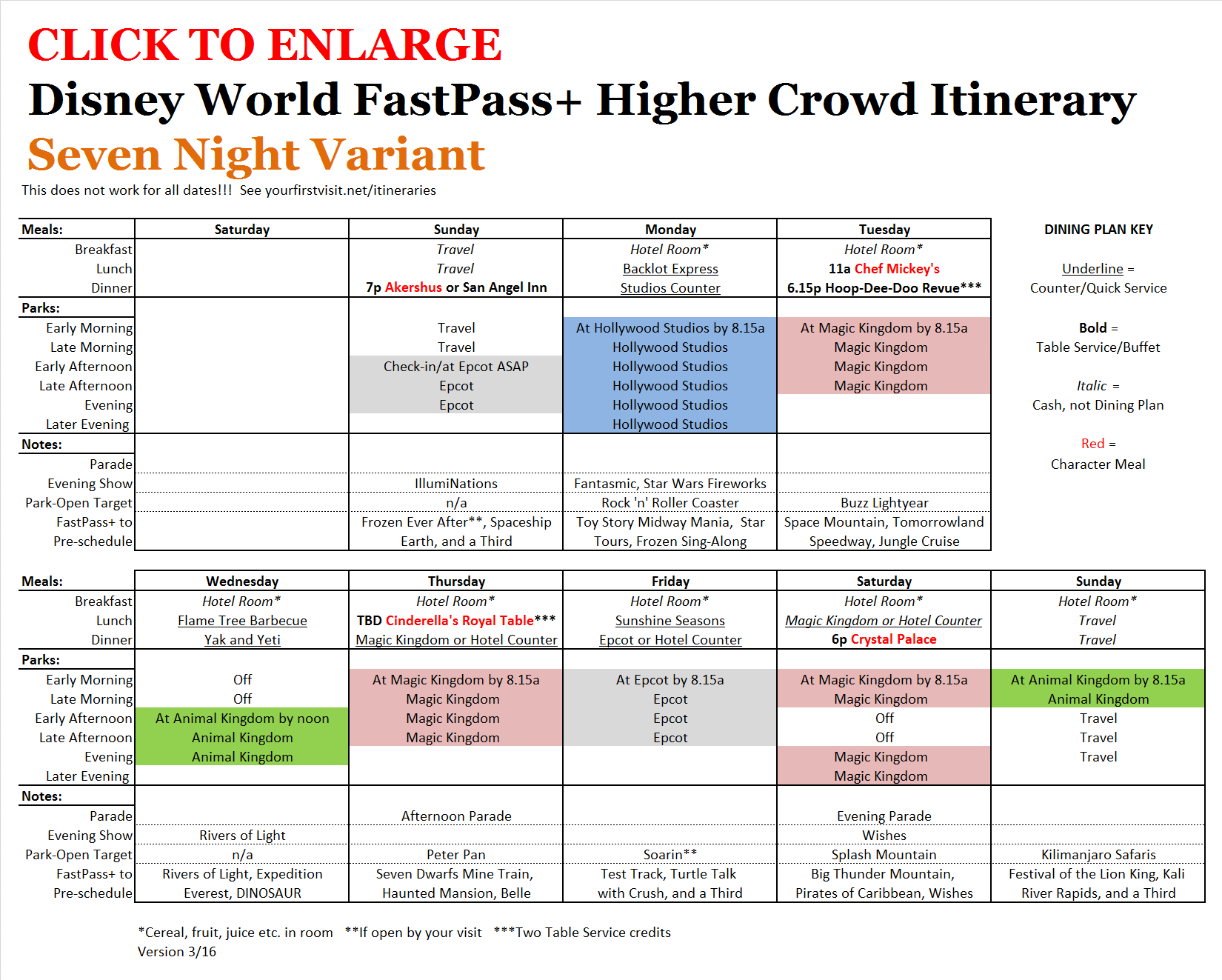 Look–I'm not particularly keen on this itinerary.
The eight night itinerary is action-packed enough, and creating a seven night variant from it requires cutting out a sleep-in morning, and building a really long day at Disney's Hollywood Studios. So a rough visit becomes even rougher.
But people keep asking for such, so here it is…
Park days, dining and FastPass+ targets are set, and all covered in the To-Do List for this itinerary.
Your steps for each day are in the following:
Sunday  Monday  Tuesday  Wednesday  Thursday  Friday  Saturday Sunday



Follow yourfirstvisit.net on Facebook or Google+ or Twitter or Pinterest!!
RELATED STUFF