Halloween 2014 at Walt Disney World
By Dave Shute
DISNEY WORLD'S SPECIAL HALLOWEEN PARTY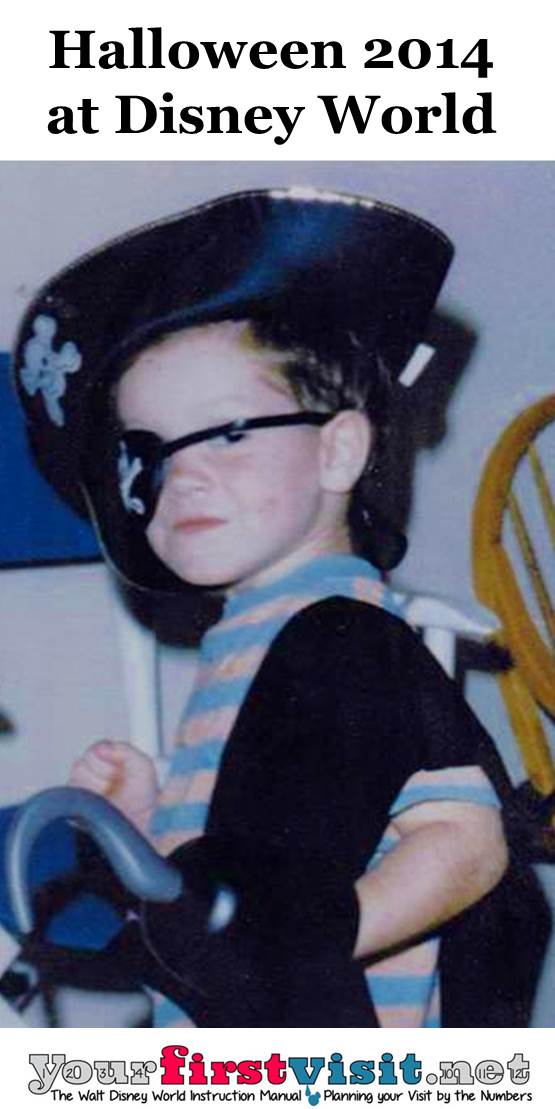 While Halloween itself is October 31st of course, Walt Disney World provides a special Halloween celebration at the Magic Kingdom many evenings in September, October, and perhaps even August 2014.
This celebration is called "Mickey's Not-So-Scary Halloween Party," or "MNSSHP" for short.
At the party, many of the Magic Kingdom's rides are open, and trick or treating, special events, and different parades and fireworks are offered.
The official Disney World page for this event can be found here.
Click the image below for the 2014 map and offerings.
And you can find a review of the 2013 MNSSHP party here.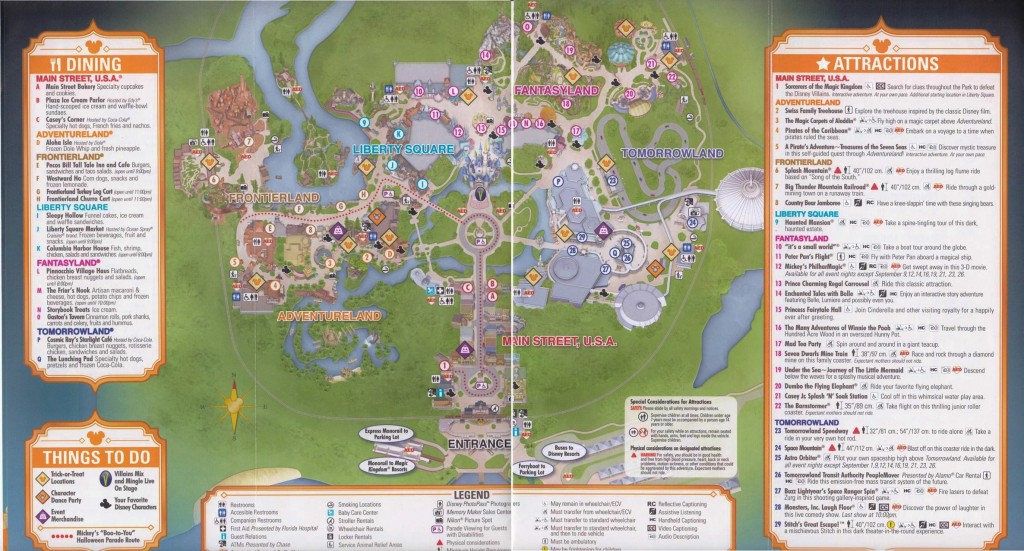 MORE ON MICKEY'S NOT-SO-SCARY HALLOWEEN PARTY in 2014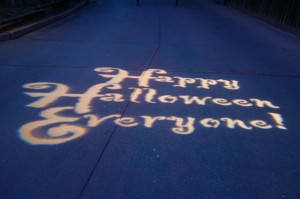 This party occurs from 7p-12MN  on certain evenings at the Magic Kingdom in September, October, and some years (but not 2014) even early November.
2014 Halloween Party dates are:
September 2014: 1, 9, 12, 14, 16, 19, 21, 23, 26, and 28
October 2014: 2, 3, 5, 9, 10, 13, 16, 17, 19, 21, 23, 24, 26, 28, 30 and 31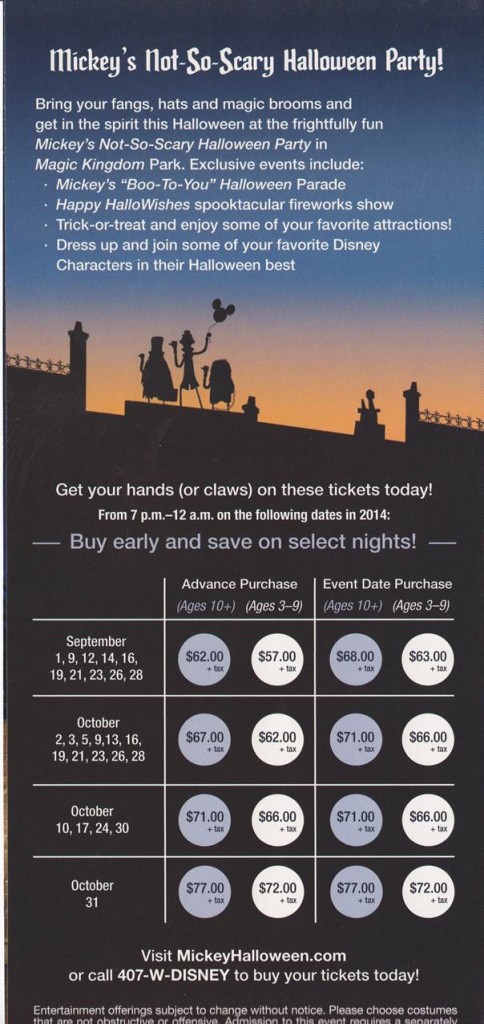 You need to buy a special ticket for this party. This ticket is different from regular Walt Disney World park admission tickets.
The special party ticket does not allow you to enjoy the rides and attractions of the Magic Kingdom before the Party starts–you need a regular ticket for that (but typically you can get in as early as 4p, even though the ticket will say 7p.)
Regular tickets used to enter the park earlier the day of a Party do not give you access to the Party–you need to have the special Party ticket
It's not clear yet if, or how, FastPass+ will work for MNSSHP
The party tickets are expensive, so why would first-time visitors be interested? A couple of potential reasons
Evening parades are rarer this time of year, so going to one of the parties is a way to guarantee you can see them
Operating hours at the Magic Kingdom are shorter this time of year, so the Party allows you more time there within the same visit
Walt Disney World sells only a limited number of tickets to each party, so the evening waits can be much less long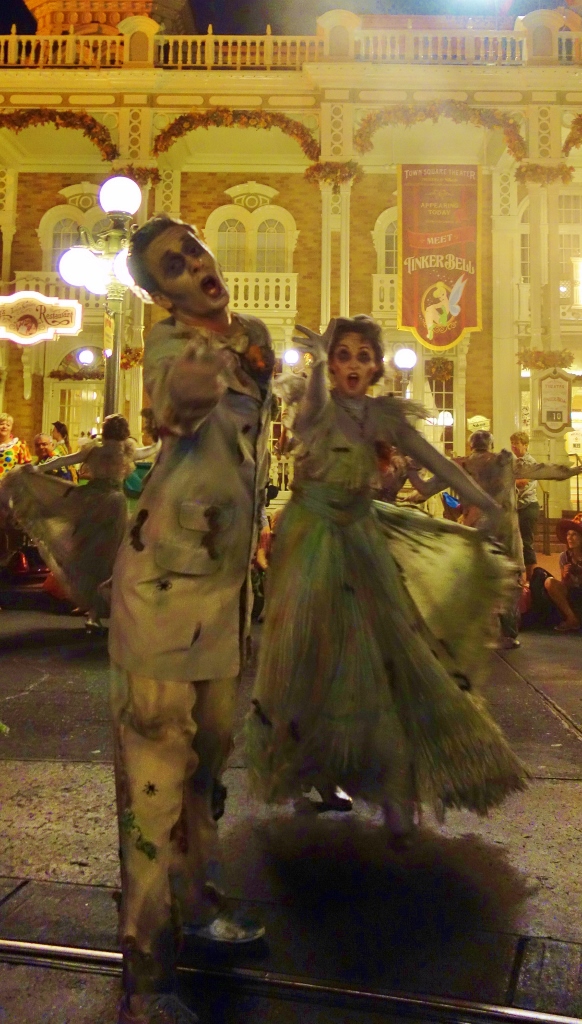 Many families go the first time for one of these reasons…and then going becomes a tradition!
On the other hand, families following one of the standard 8-night itineraries on this site will see the fireworks and evening parade, and have plenty of time at the Magic Kingdom.
For that reason, Mickey's Not-So-Scary Halloween Party is not designed into this site's itineraries.
Follow yourfirstvisit.net on Facebook or Google+ or Twitter or Pinterest!!
RELATED STUFF