The Characters and Walt Disney World
By Dave Shute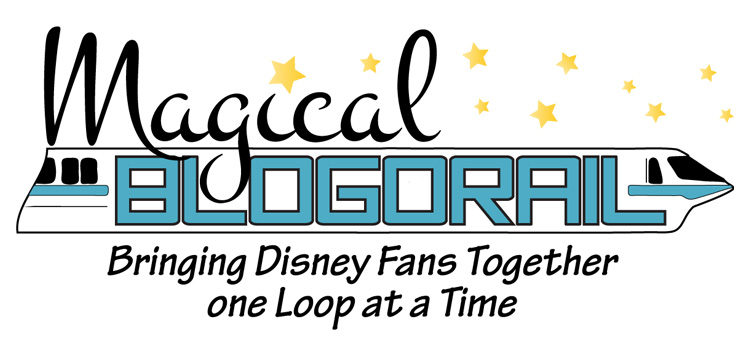 Welcome to those of you joining me from Heidi's Head and those of you just hopping aboard!
I am the 3rd stop on Magical Blogorail Teal. Enjoy the ride as this month we share our favorite Disney Character Experience.
THE DISNEY CHARACTERS AT WALT DISNEY WORLD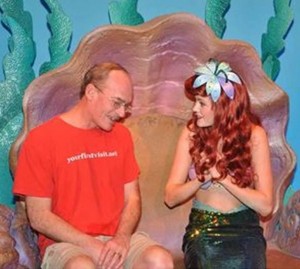 The Disney characters are everywhere at Walt Disney World, but what most people mean when they talk about a Disney World "character experience" is a personal interaction with a character–a hug, photo, autograph, exchange of phone numbers. (Ariel? I'm still waiting…)
As far as I am concerned, there are two different ways to experience the characters. My division is not the traditional one–but it's the one that matters:
Air-conditioned character experiences, and
Ambient outdoor temperature experiences
Air-conditioned experiences include most character meals (not Mickey's Backyard Barbecue) and many more permanent and continuous opportunities in the parks, such as Ariel's Grotto in New Fantasyland.
Character meals ought to be reserved months in advance; some of the air-conditioned character greeting experiences that aren't meals have Fastpasses available–and more will after Fastpass+ becomes operational.
Ambient temperature experiences are completely outdoors–though sometimes roofed–and happen all over the parks.  These typically happen in a specific set of locations, according to a specific schedule, which you can see in your "Times Guide" to the park.
There's also a number of places on the web where you can track characters down–e.g. Kennythepirate–slow loading, but handy.
Because this site focuses on older kids (and is not so keen on Mickey's Backyard Barbecue compared to alternatives), all of its recommended character experiences are air-conditioned character meals.  This lets you combine two things (dining and meeting) at once–and do so out of the weather!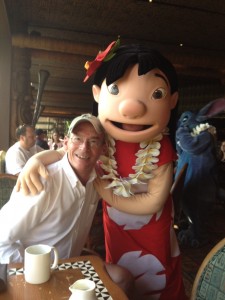 My own personal favorite character interaction is always the last one I had–so that would be, at the time of this writing, the Lilo and Stitch breakfast at the Polynesian!
MORE THINGS FAVORITE DISNEY CHARACTER EXPERIENCES FROM MAGICAL BLOGORAIL TEAL
Thank you for joining me today. Your next stop on the Magical Blogorail Teal Loop is Disney Lovin' Spectrum Mom.
Here is the map of our Magical Blogorail Teal loop should you happen to have to make a stop along the way and want to reboard:
Follow yourfirstvisit.net on Facebook!
RELATED STUFF