Dining at the Four Seasons Resort Orlando at Walt Disney World
By Dave Shute
(For the first page of this review of Four Seasons Resort at Walt Disney World, see this)
DINING AT THE FOUR SEASONS RESORT ORLANDO
There are five restaurants at Four Seasons: PB&J, the pool bar and grill; Cuban-American dining in Plancha at the golf clubhouse (I haven't dined at Plancha, but hear good things about it); Capa, a 17th-floor Spanish steakhouse; Ravello, with downstairs Italian dining and an upstairs bar; and Lickety Split, a coffee shop.
LICKETY SPLIT AT THE FOUR SEASONS RESORT ORLANDO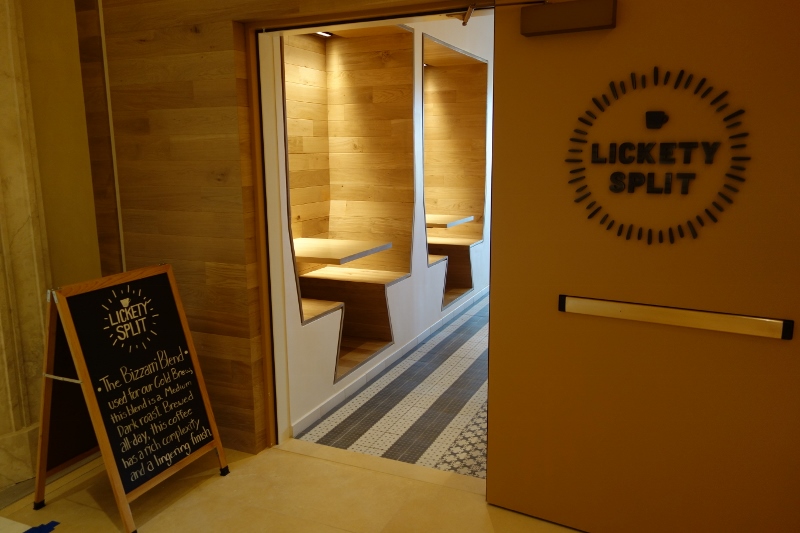 Lickety Split is a combination coffee, gelato, and grab-and-go spot off the lobby.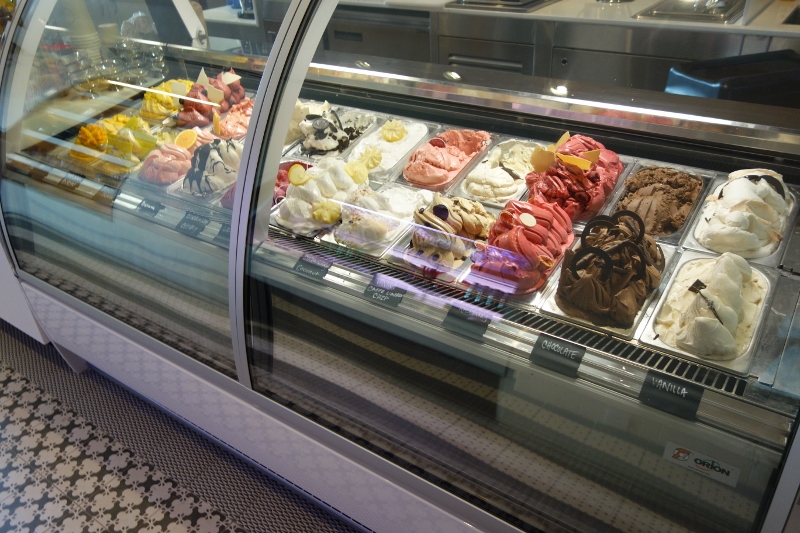 The gelato…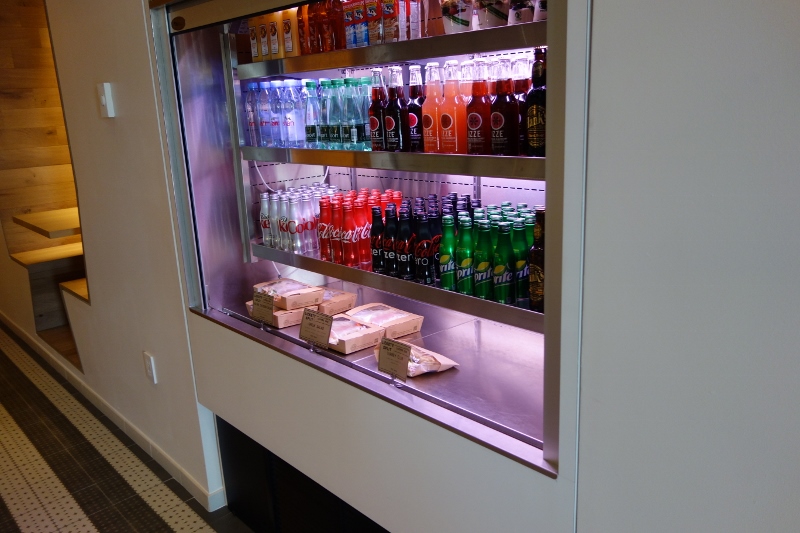 …and the small grab and go section.
RAVELLO AT THE FOUR SEASONS RESORT ORLANDO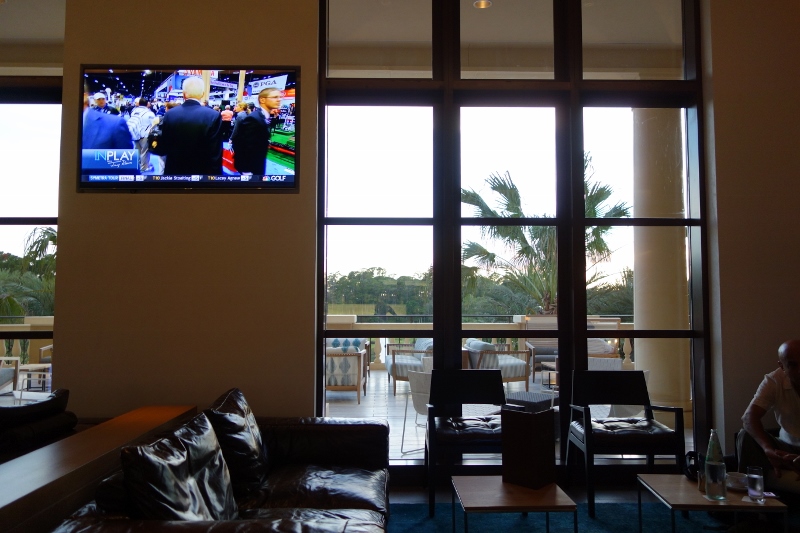 Next up is the lobby Ravello Bar.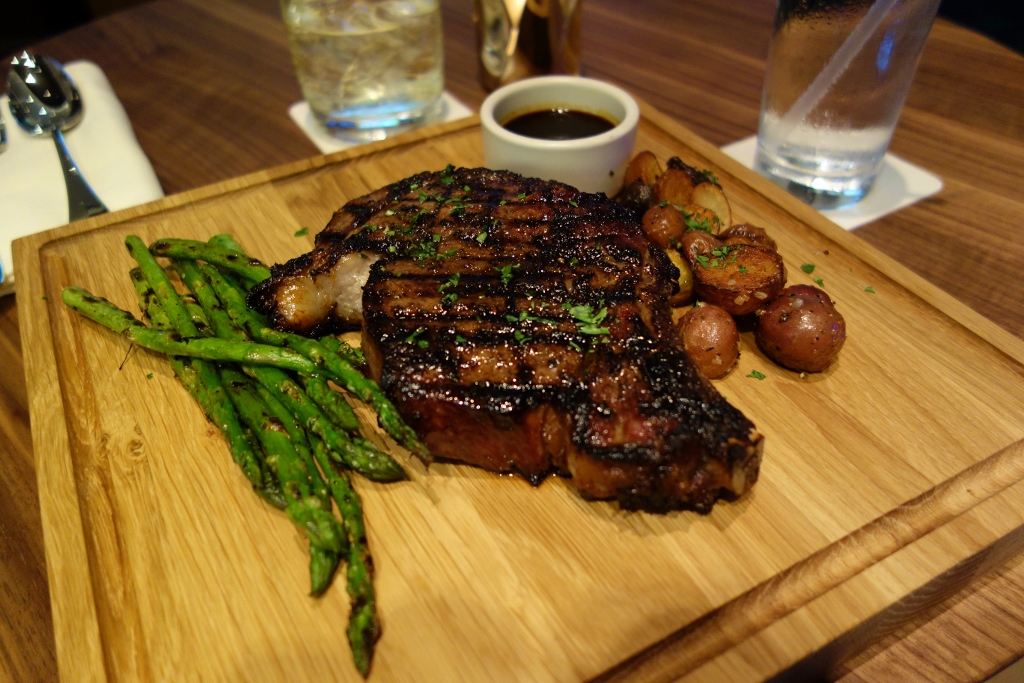 The Ravello Bar has its own menu, and you can also order from the downstairs Ravello menu.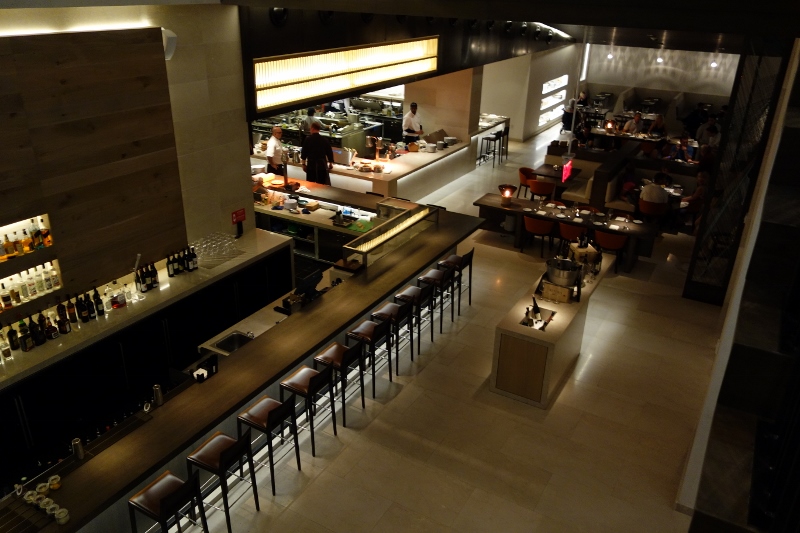 Ravello itself is on the first floor–get to it either by stairs from the bar or the elevator beyond the check in area. This image is from the stairs.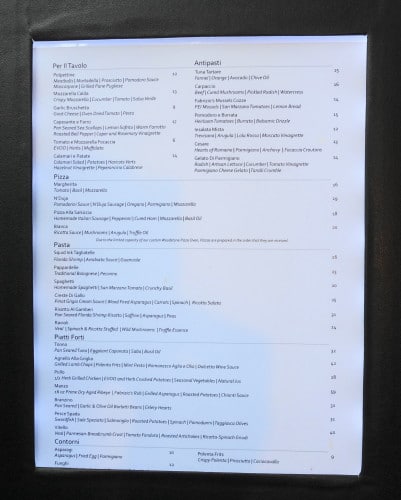 Ravello serves breakfast and dinner, and the dinner menu, provided on an iPad, is modern Italian.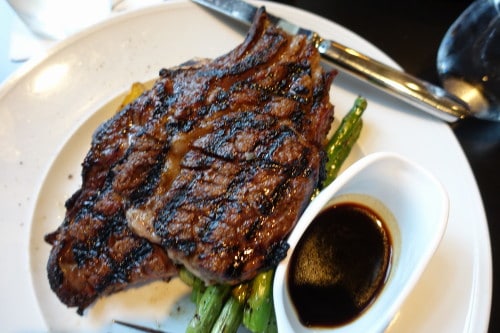 Another Ravello steak, this one from downstairs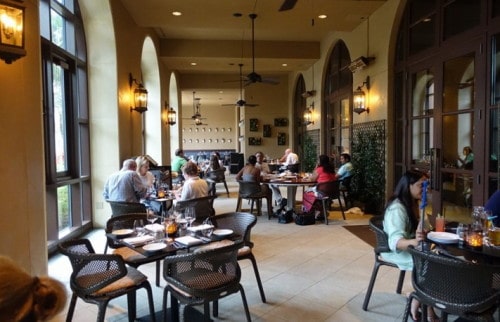 One of the dining spaces at Ravello.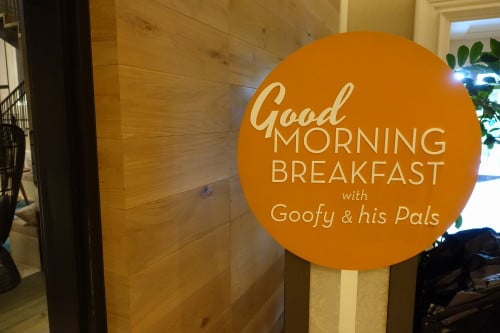 On Thursday and Saturday mornings (and some Tuesday mornings), Ravello offers a character breakfast with "Goofy and His Pals."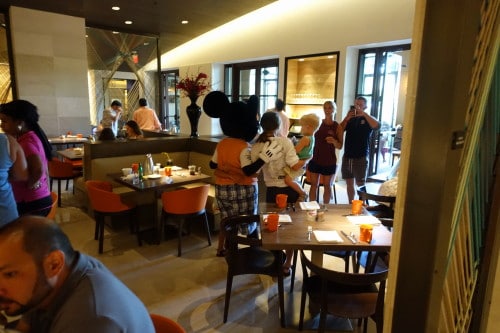 One of the pals…
Ravello is the more casual settings at Four Seasons, but I'd still dress for dinner here.
CAPA AT THE FOUR SEASONS RESORT ORLANDO
The showcase dining at Four Seasons Orlando is the 17th floor Spanish steakhouse Capa.  Here's what the hotel says about Capa:
"Our 17th-floor rooftop steakhouse and bar in Orlando boasts the best of Spanish-influenced cuisine in a romantic setting like no other. Capa's diverse offerings range from freshly shucked oysters and Florida seafood to incredible small plates and expertly grilled cuts. An open kitchen and wood-burning grill allow you to get close to the action, while on the outdoor patio diners enjoy views of the nightly fireworks."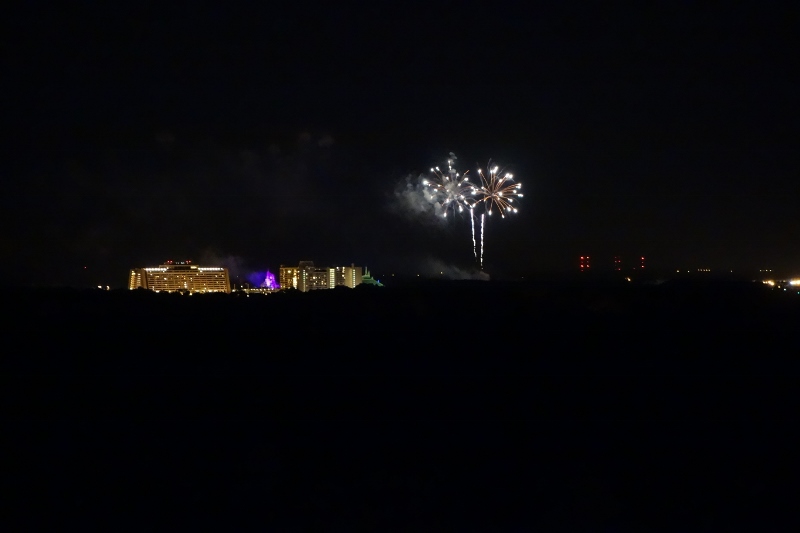 Don't expect too much from the fireworks–the Four Seasons is pretty far from both Epcot and the Magic Kingdom. To give you a sense of the distance here…the blue area between the Contemporary and Bay Lake Tower is Cinderella's Castle.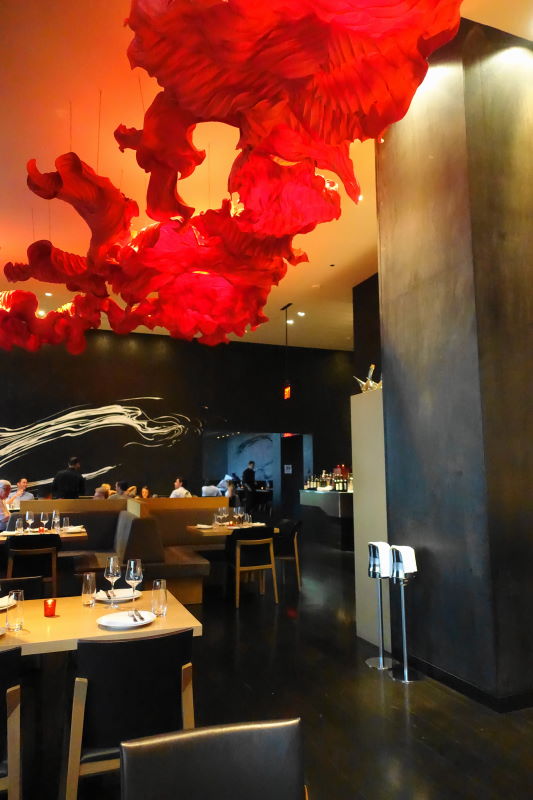 PB&J is set between two of the pools at the Four Seasons Orlando, so I cover it with the pools.
This review continues here!
Material in this review:


Follow yourfirstvisit.net on Facebook or Twitter or Pinterest!!