Amenities at the Four Seasons Resort Orlando at Walt Disney World
By Dave Shute
(For the first page of this review of Four Seasons Resort at Walt Disney World, see this)
AMENITIES AT THE FOUR SEASONS RESORT ORLANDO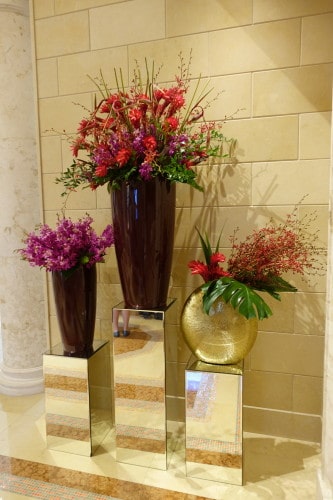 All parking at the Four Seasons Orlando is valet.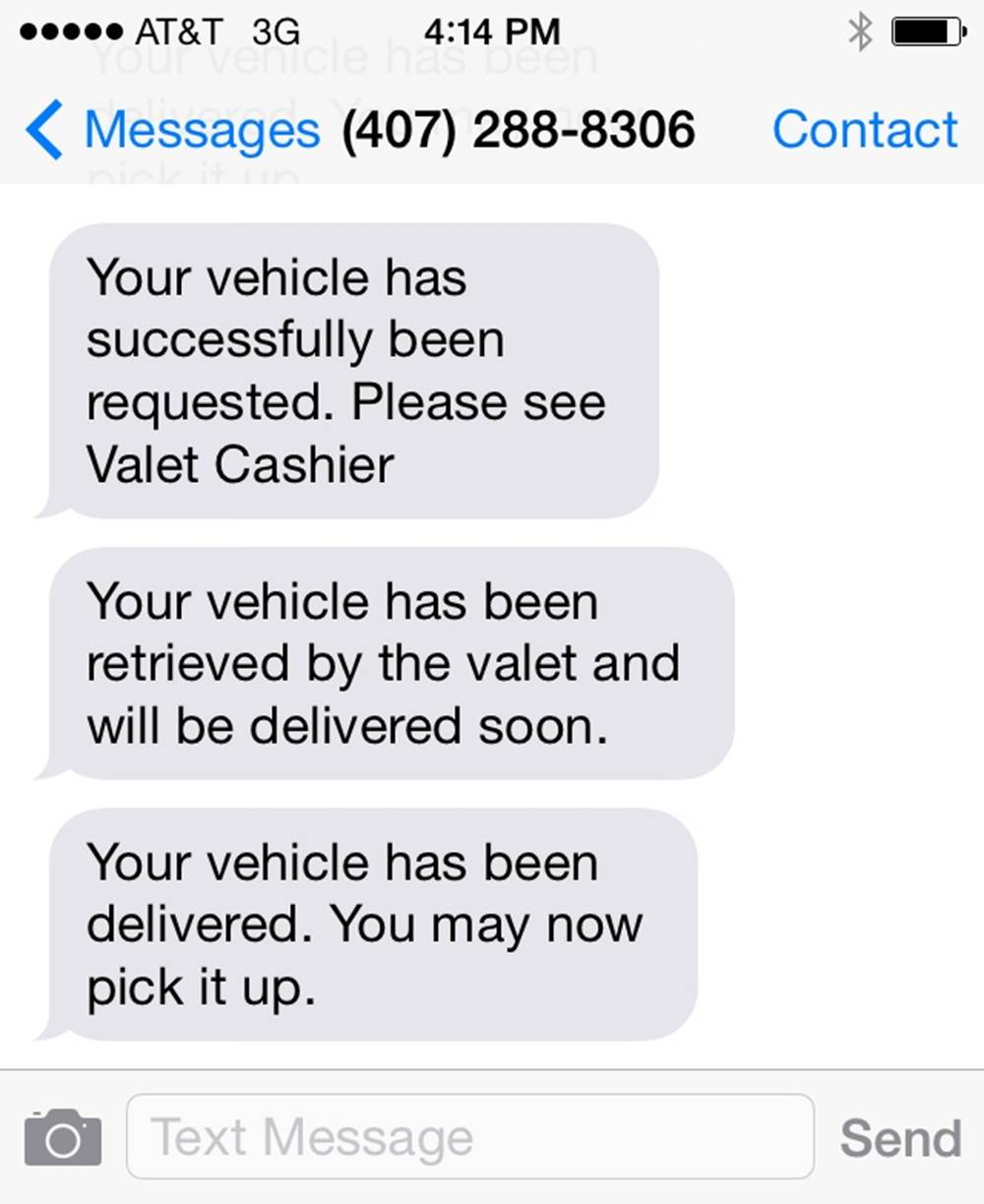 If you plan to use your car a lot, the valet system is very easy–you text your ticket number (minus the hyphen) to the number supplied on your stub, and you'll get a series of messages back. Sadly, I never got the message "Is your rental the Yaris or the Lamborghini?"
A bunch of staff will be at the front entrance to help you with your bags, open doors, etc. You then enter onto what is the second floor of the Four Seasons.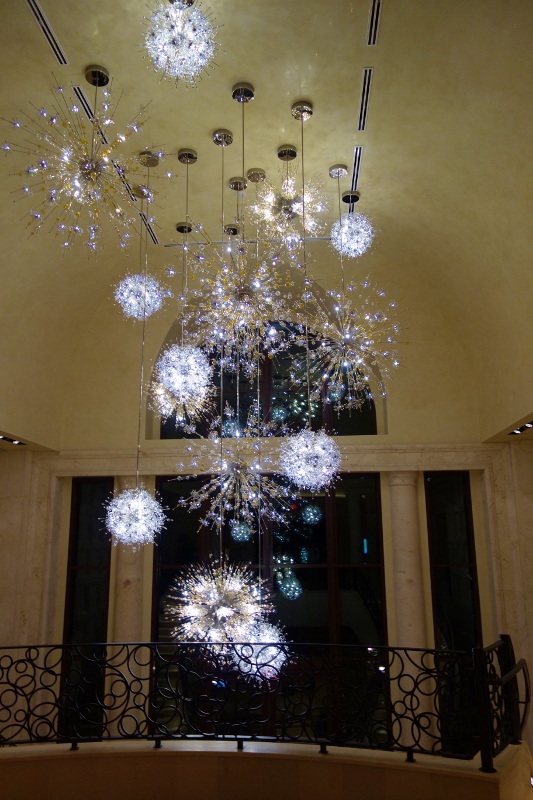 Dead ahead of you down a sweeping set of stairs is the gorgeous fireworks chandelier–best appreciated at night.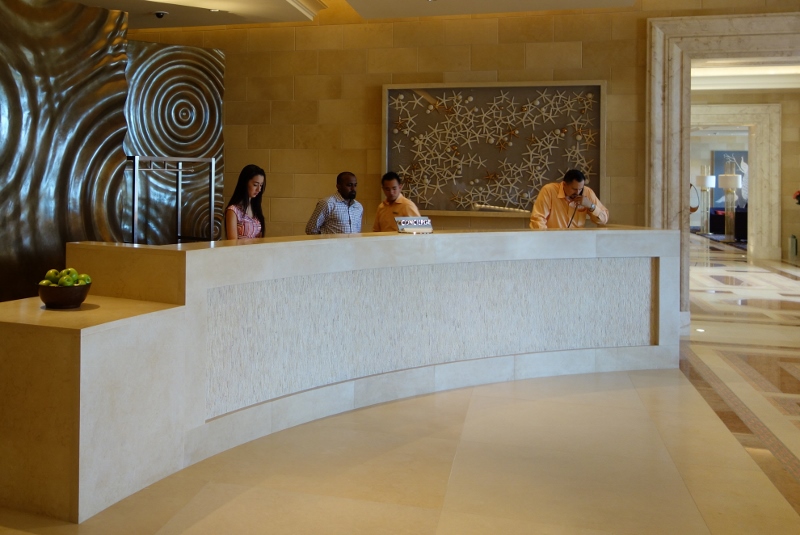 Pretty much all guest services are on the right–check-in and concierge services…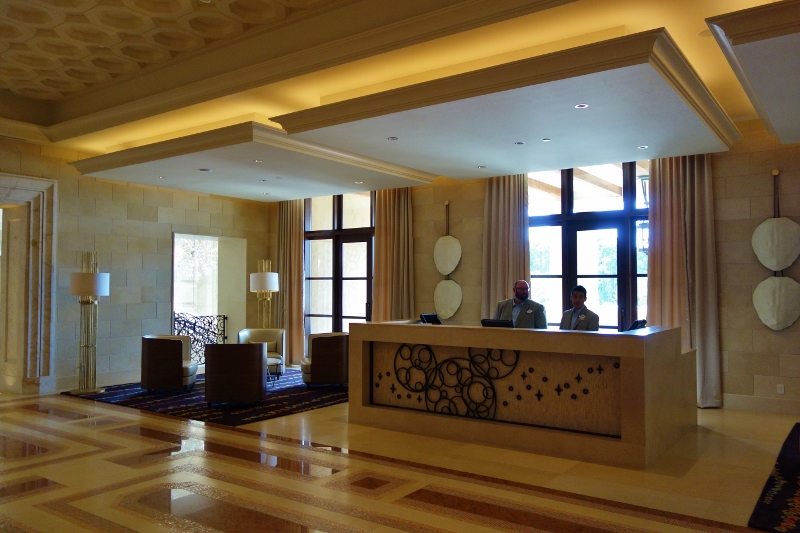 …and a Disney planning help desk, staffed by Disney cast members.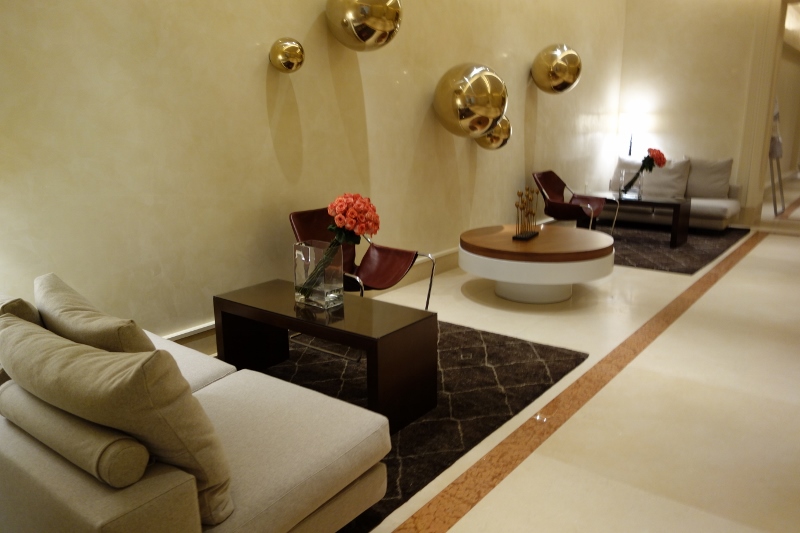 There's lounge areas throughout, and dining on this floor, the lower floor, the top of the building, out by the pool, and near the golf course.  I cover dining at Four Seasons Orlando here.
Back up to the second floor, there are two gifts shops.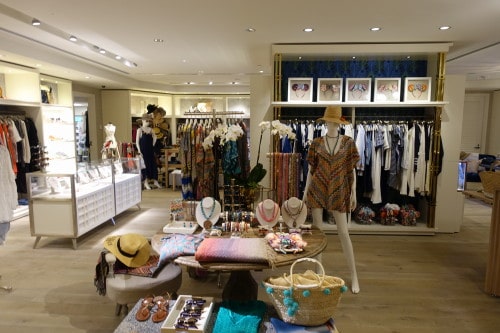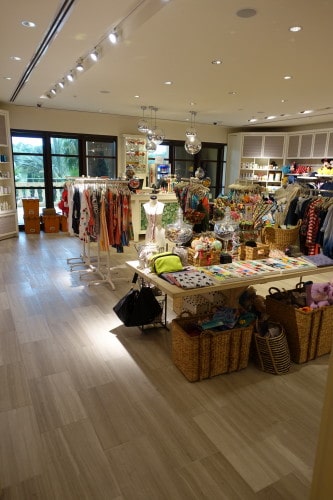 One, Wardrobe, has resort wear and such.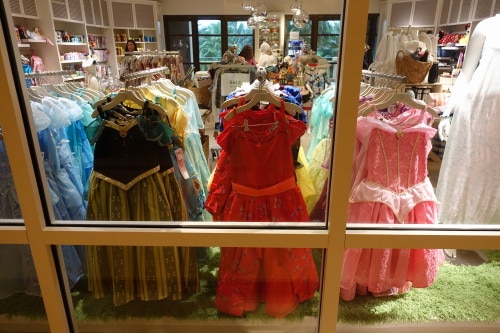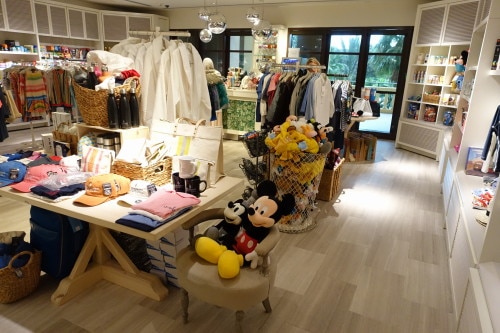 The other, Fable, is more tied to a Disney World vacation.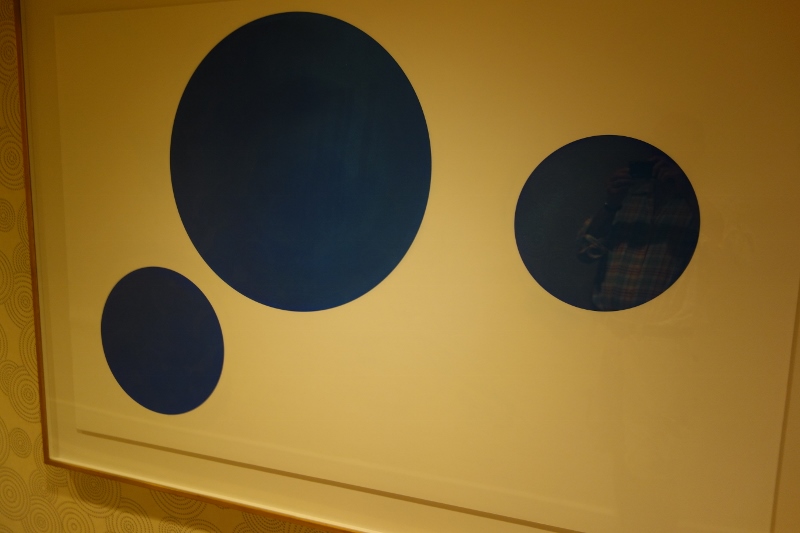 There's art of various forms, mostly large.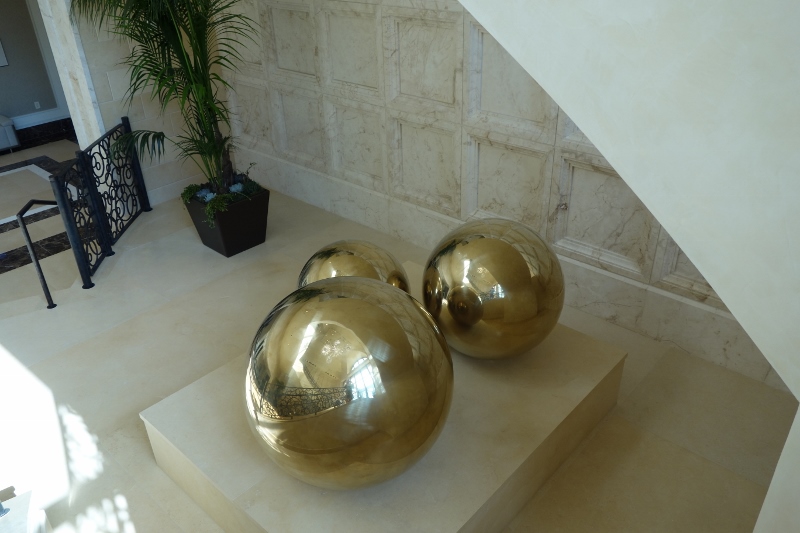 These may or may not be hidden Mickeys.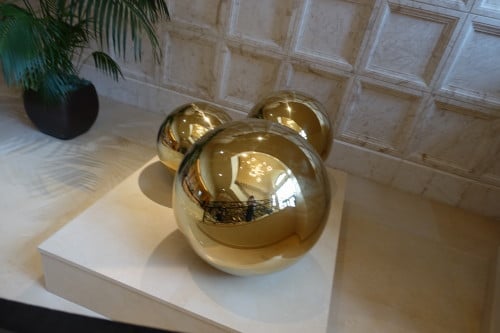 But I think they are…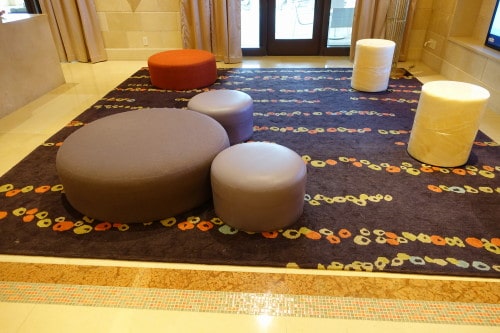 …and these definitely are.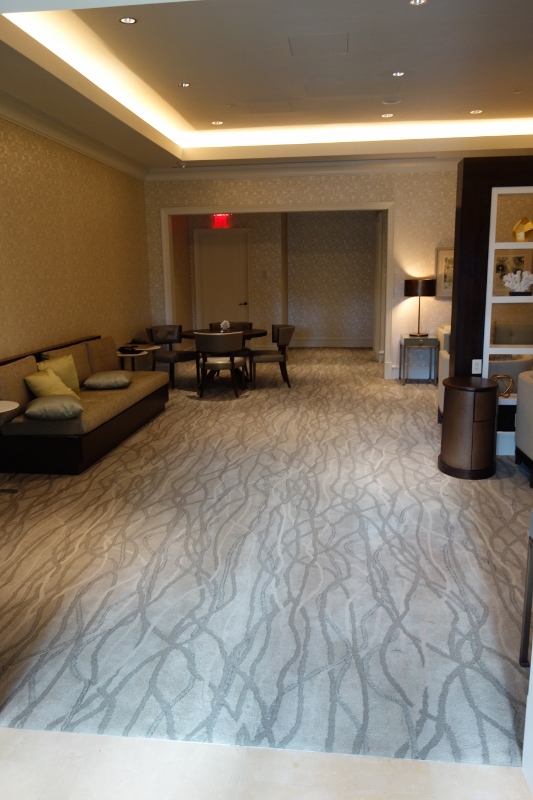 The first floor has the main entrance to Ravello on one side, and the gym and spa area on the other. On the way to the spa you'll pass this late departure lounge.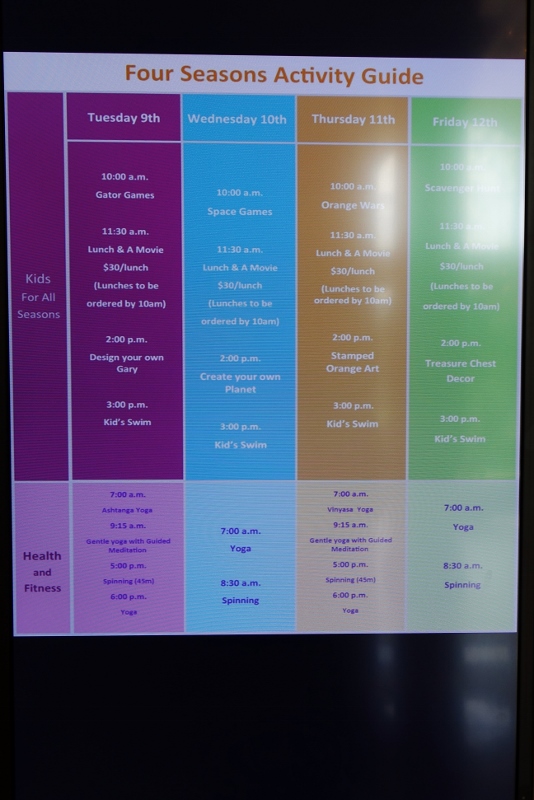 The spa includes spinning, yoga, aromatherapy, and all kinds of other services I will never use, either singly or in combination–see the bottom of the activity schedule.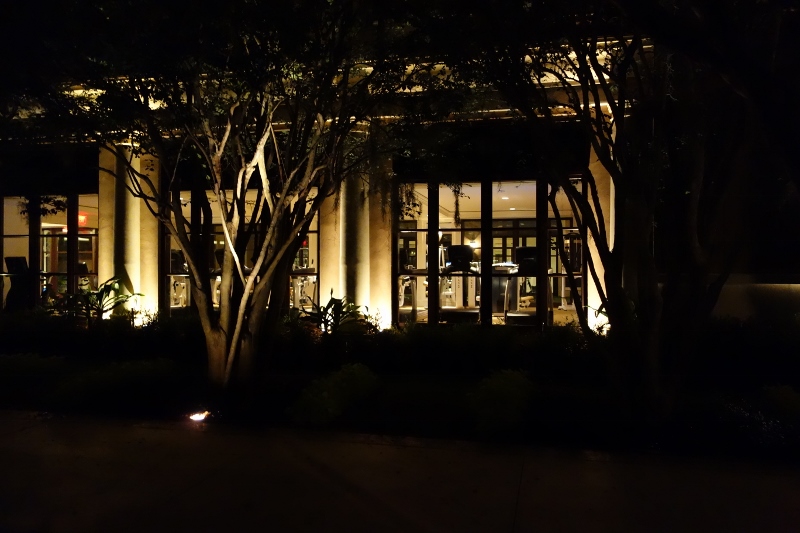 It also has windowed workout areas.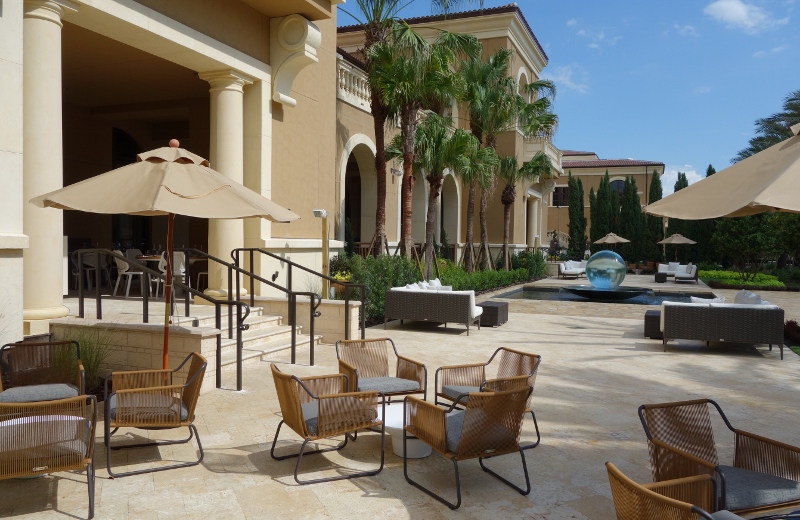 The pool side of the Four Seasons Orlando grounds has a number of lovely spaces…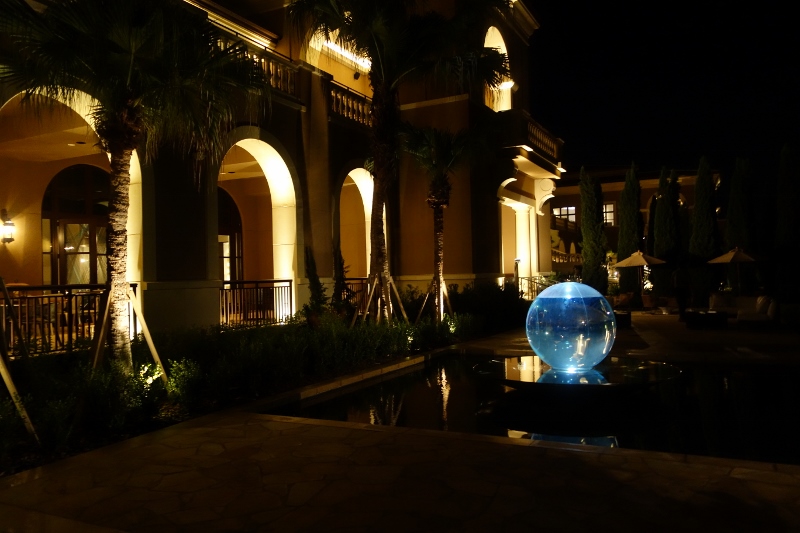 …and is particularly nice at night.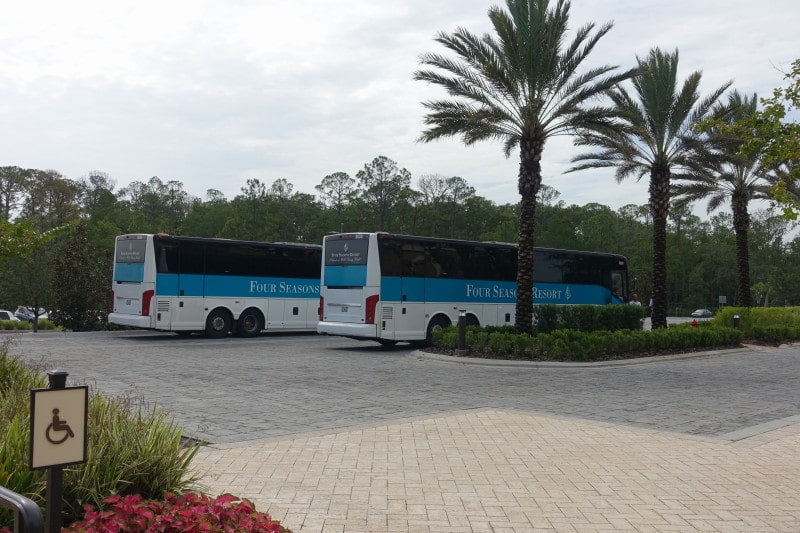 Bus transportation to the parks is outside the main entrance (where you dropped your car) and down on the right.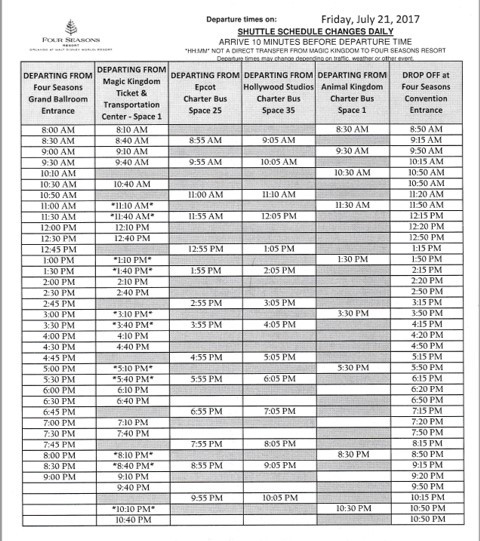 This transportation does not start early enough to be optimal–you'll have a tough time beating the crowds to Hollywood Studios or Epcot on the first bus, which departs at 8.30a.
This review continues here!
Material in this review:


Follow yourfirstvisit.net on Facebook or Twitter or Pinterest!!