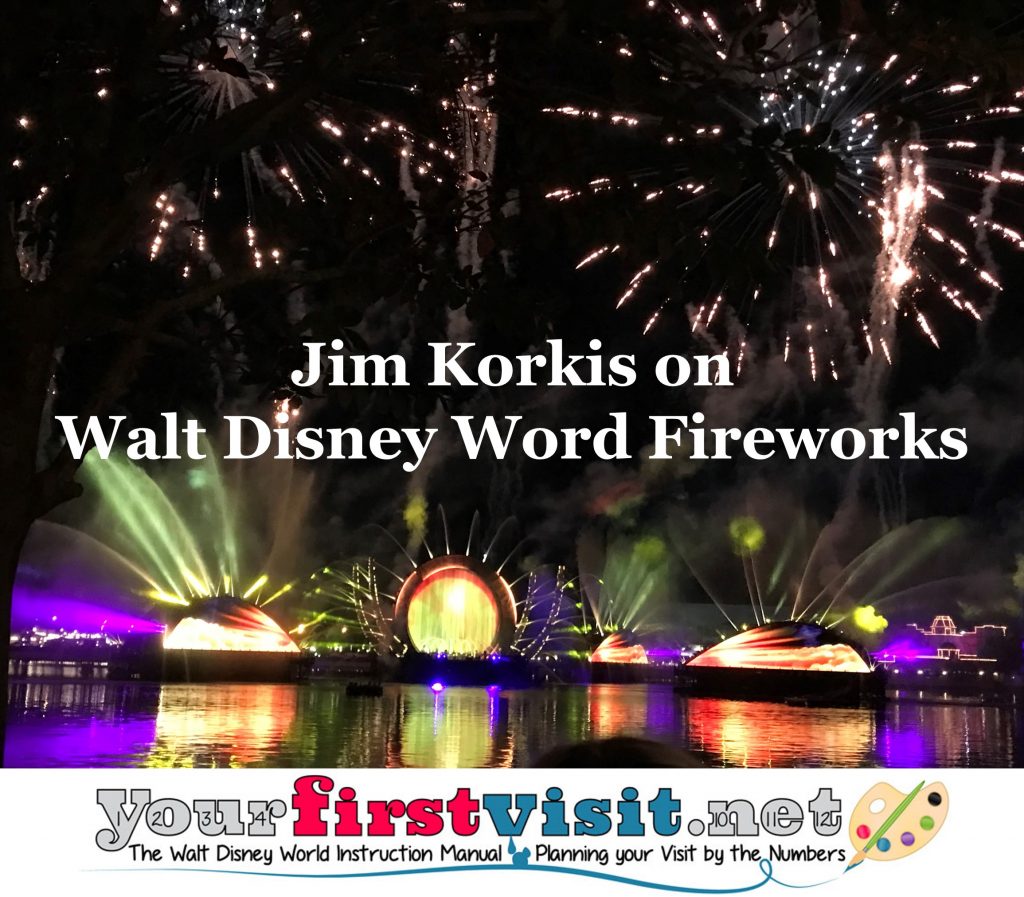 Welcome back to Fridays with Jim Korkis! Jim, the dean of Disney historians, writes about Walt Disney World history every Friday on yourfirstvisit.net.
WALT DISNEY WORLD FIREWORKS
By Jim Korkis
The Walt Disney Company is the largest consumer of fireworks in the world (and the second largest purchaser of explosive devices, right behind the U.S. Department of Defense), deploying well over a million individual fireworks annually (Epcot alone uses over 750 shells every night in its show).
The Fantasy in the Sky Spectacular took place in celebration of the dedication of the Polynesian Village Hotel (now Disney's Polynesian Village Resort) on Oct. 24, 1971, making it the first Walt Disney World night time fireworks show.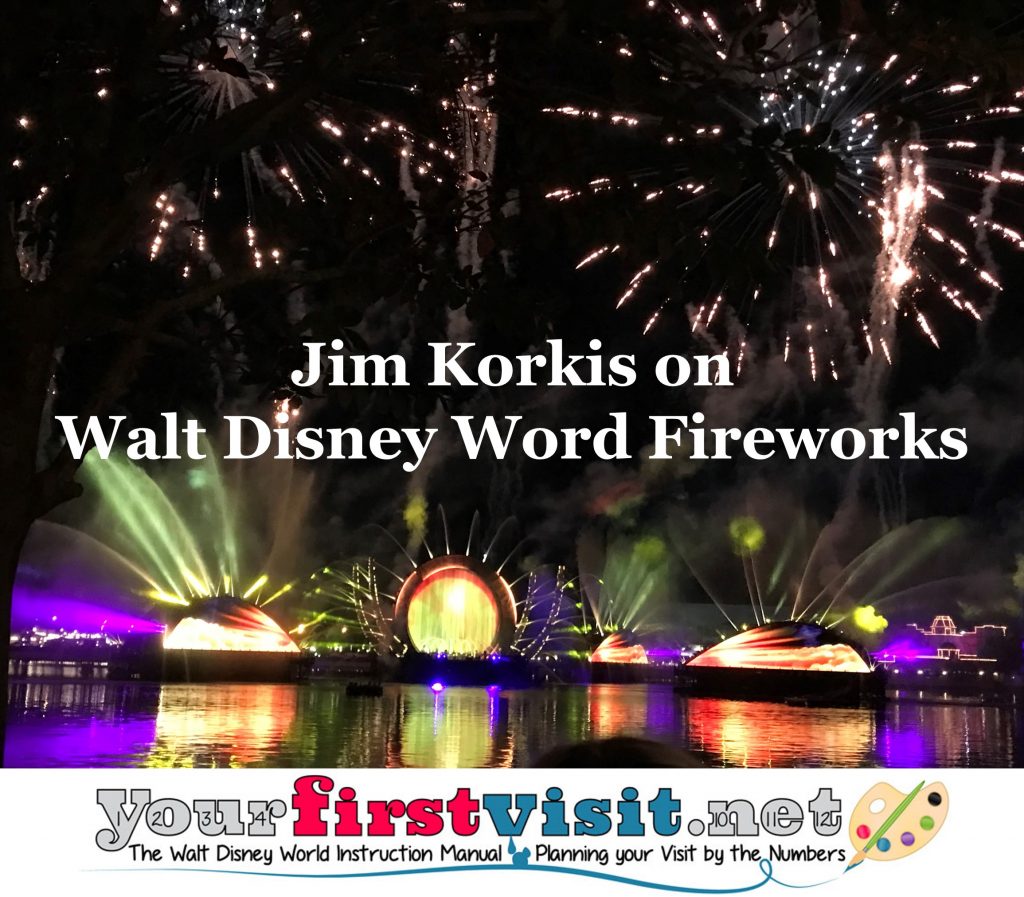 Disney has never issued information about what it spends on fireworks shows, but it has been estimated that just the Magic Kingdom shows alone would cost conservatively eighteen million dollars annually.
Guests can find fireworks displays at Magic Kingdom, EPCOT, and Disney's Hollywood Studios.  Only Disney's Animal Kingdom does not have a fireworks show, because it was determined that the loud noises and bright lights in the sky would bother the animals and disrupt their sleep schedule.
Several teams are involved, including Safety, Entertainment Fireworks Storage Facility, Fireworks and Special Effects, and the Reedy Creek Emergency Services, spending months in preparation to make sure that the Entertainment stage technicians can deliver the finest fireworks displays safely every day.
Starting in 2004, to launch the projectiles Walt Disney World uses a compressed air system that ensures a higher launch with greater accuracy and consistency, as well as reducing unwanted noise. It also eliminates gunpowder fumes. Since fireworks do indeed still burn, guests may smell fumes, but not irritating gunpowder.
Walt Disney World parks change their fireworks offering regularly, constantly trying to "top" the previous show in terms of visual display, music and more. The nighttime park shows last roughly fifteen minutes or a little more.
Over the years many fireworks spectacular shows were developed for outside the parks but still on Walt Disney World property:
Merriweather's Nighttime Fireworks Show: One early concept in 1987 by independent consultant Michael Kennedy was a nighttime fireworks show on the water surrounding Pleasure Island to be called "Pleasure Island Pyrotechnical Exposition."
Supposedly, Merriweather Pleasure built another steamboat, the Pleasure Island Princess. This ship was blown up by greedy cousins who set alight fireworks (stolen supposedly from the Fireworks Factory on the island) in the belief that Pleasure was mis-using their eventual inheritance on such folly. The phantom ship piloted by a ghostly Merriweather Pleasure would re-appear each evening (or at least the sound of the steamship) and would vanish in a final flurry of showering fireworks.
Noah's Ark was announced to be "the most ambitious nighttime spectacle in Disney Theme Park history" to open in 1992. It would have been staged on the waters of Crescent Lake, primarily for the delight of the guests staying at the deluxe Walt Disney World Resorts there, the Boardwalk and Yacht and Beach Clubs, situated around that body of water.
Storyboards were created, and models were built. Award winning composer Andrew Lloyd Webber wrote the score.
There would be huge floating stages with miles of neon tubing so that the colorful lights could be easily seen. Disney officials even considered moving the show to then-named Disney-MGM Studios to be the East Coast version of the popular Disneyland Fantasmic! Show. Eventually, it was decided just to re-create a version of Fantasmic for Florida.
Webber also worked on another grand spectacle show for WDW titled "EQ" that centered around horses, but it, too, never came to life. Don Frantz, responsible for producing and directing the Walt Disney World nighttime parade SpectroMagic, managed the conceptual development of both the proposed Webber shows.
"At the time, we were talking about doing all kinds of different spectaculars," said Imagineer Eric Jacobson. "You could say that the basic thinking behind them was one of the keys that led the way to Disney's foray into Broadway."
*  *  *  *  *
Thanks, Jim! And come back next Friday for more from Jim Korkis!
In the meantime, check out his books, including his latest, Disneyland Historical Highlights!