Off Day Disney World Genie+ Itinerary
By Dave Shute
(Note: this is from the Disney World Genie+ Itinerary.)
THURSDAY AGENDA
You have today off to sleep in, goof off, go elsewhere, do some resort dining.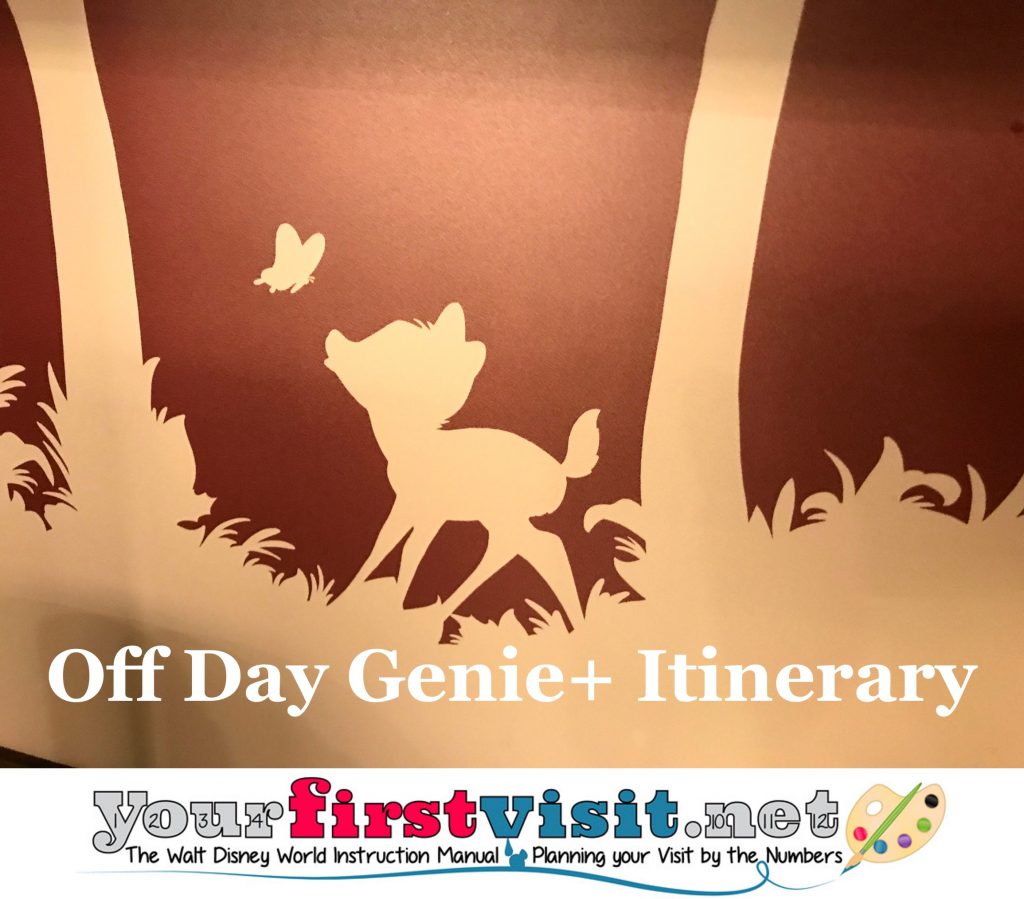 As reservable table service dining returns to normal at Disney World, consider booking for today a late breakfast at Chef Mickey's and/or dinner at Hoop-Dee-Doo Musical Revue.
Neither of these is in a park, so no tickets or park reservations are needed–although dining reservations (available at the links) are more or less required, and can sell out very quickly after they open up 60 days before the dining date.
I expect that in later iterations of this itinerary, when character dining is more in its pre-COVID style, and/or when Tron has opened, that this day will become a Magic Kingdom day.
PREVIEW OF TOMORROW
Tomorrow, you complete your visit to Magic Kingdom, with an early start.
Follow yourfirstvisit.net on Facebook or Twitter or Pinterest!!
RELATED STUFF