Disney World Free Ticket Offer for Much of 2021
By Dave Shute
DISNEY WORLD OFFERS TWO FREE TICKET DAYS FOR MUCH OF 2021
Walt Disney World has a "two free ticket days" deal available that can be booked beginning January 5, 2021, covering arrivals many nights between January 8, and September 25th, 2021.
The deal requires a regular-priced stay in one of Disney World's hotels. While it is marketed (for example here) as adding two days to a three day ticket on a four night stay, two days of free tickets are also available for longer stays.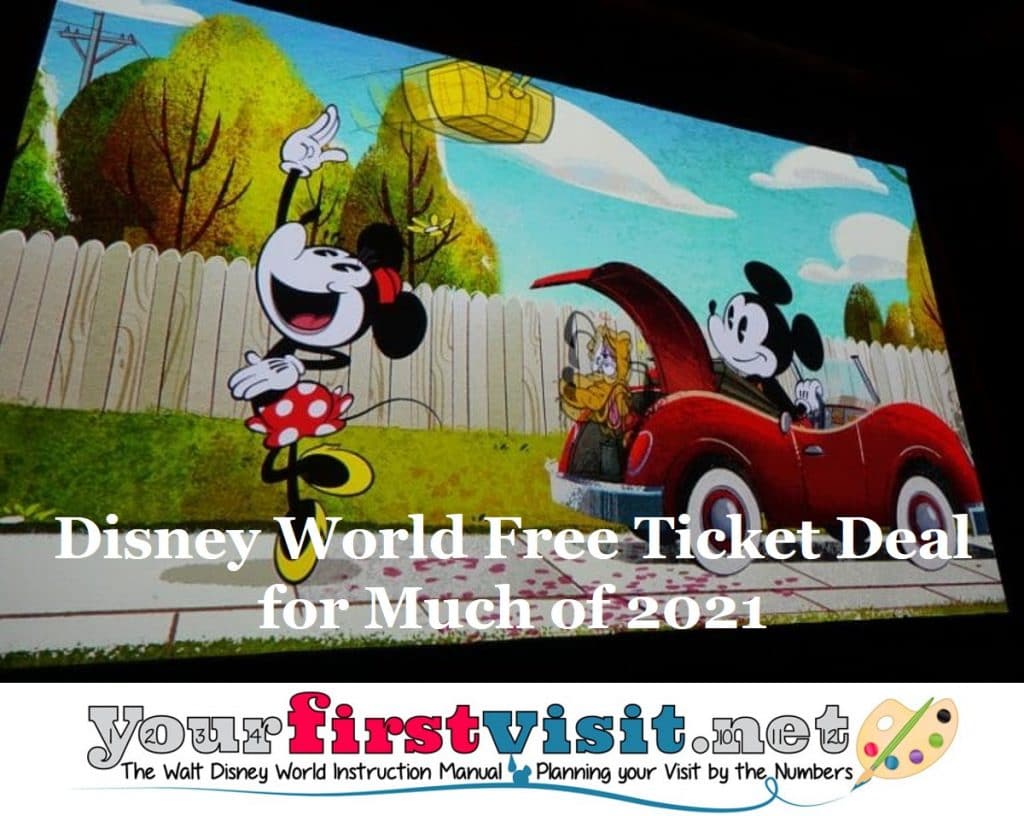 Given how Disney World prices multi-day tickets, however, the highest savings are on shorter tickets. For example, at current 2021 ticket prices, two free days are worth between $107 and $153 each if you get two free tickets on top of a starting three day ticket, but are worth only (on average during the period) $30-55 each for longer ticket lengths.
There's more on this deal here.
Once January 5th rolls around, you can book it directly from Disney, or the long-time travel agent partner of this site, Kelly, can book it for you. Kelly can compare it to other deals that might be available for you and suggest the best one. Contact Kelly using the form below.

Follow yourfirstvisit.net on Facebook or Twitter or Pinterest!!
RELATED STUFF