A Friday Visit with Jim Korkis: The Making of Disney's Animal Kingdom Theme Park
By Dave Shute
YOUR PERSONAL DISNEY LIBRARY (29)
By Jim Korkis
Melody Malmberg was a full-time show writer at Walt Disney Imagineering for six years. This was her first book, but she was uniquely qualified to write about Disney's Animal Kingdom because she was the wife of Joe Rohde, the Executive Designer of Disney's Animal Kingdom.
Amusingly, that marital bias may be reflected in the text. Rohde was very upset that his concept for a Beastly Kingdom was cancelled and replaced by the small Camp Minnie-Mickey that allows guests to have meet-and-greet opportunities with the classic Disney animated characters.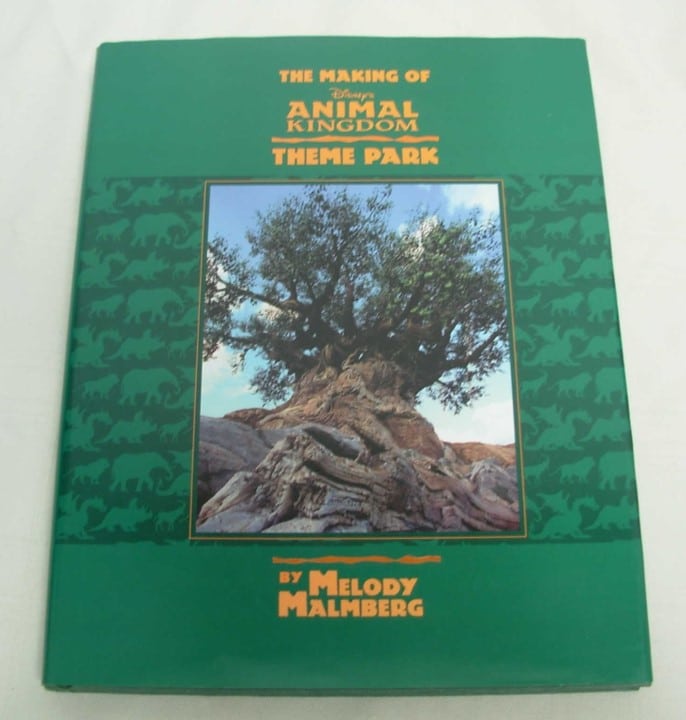 So while the book painstakingly explores in great detail the development of every other area in the park, including at the time of writing some yet to come like Asia, it only gives a brief, cursory half page description of Camp Minnie-Mickey that includes a small color concept sketch of Mickey, Donald and Goofy fishing in the river while guests watched.
On the other hand eight pages were devoted to listing in four columns per page in tiny type every WDI team member who worked on the park. It would have been nice to have more information about the concept and challenges of Camp Minnie-Mickey as were shared with other aspects of Disney's Animal Kingdom, but that is not the case.
The book clearly emphasizes the park's original focus on real animals (rather than thrill rides), education and conservation. Since its opening in 1998, the new additions to the park have gone in a much different direction as reflected by the inclusion of Expedition Everest and Pandora.
Originally released in May 1998, this 192 page hardcover book is both colorful and informative as it charts the park from the initial concepts to opening day, although the book went to press before the actual opening day ceremonies so that is not included.
While some of the information in the book is now outdated because of all the changes in the last two decades, the historical information is still valid and fascinating. It gives an interesting perspective on why certain choices were made and gives credit to specific people who were primarily responsible for certain things. It is an insightful look into what it takes to build a Disney theme park.
The book is filled with full-color Imagineering concept sketches, caricatures, behind-the scenes photos of Imagineers working on details for the park, personal photos of people involved, beautiful images of animals and locations as well as much more.
There is even a two page detailed look at the forthcoming Tiger Rapids Run that later evolved into the Kali River Rapids attraction. The two pages include six large concept sketches of what it was meant to look like along with a full page description with quotes from Rohde.
The book still continues to sell very well and at a reasonable price because to the best of my knowledge there are only two other books entirely about Disney's Animal Kingdom: he Imagineering Field Guide to Disney's Animal Kingdom (2007) by Imagineer Alex Wright and Disney's Animal Kingdom: An Unofficial History (2018) by Chuck Schmidt that I previously reviewed here.
Malmberg also authored two other Disney related books:The Making of Hong Kong Disneyland: Magic at Work; (Disney Enterprises) and The Making of Hong Kong Disneyland: Magicians at Work; (Disney Enterprises). Good luck trying to find copies of those volumes. I am still looking.
*  *  *  *  *
Thanks, Jim! And come back next Friday for more from Jim Korkis!
In the meantime, check out his books, including his latest, Disney Never Lands, and about planned but unbuilt concepts, and Secret Stories of Walt Disney World: Things You Never You Never Knew
, which reprints much material first written for this site, all published by Theme Park Press.


Follow yourfirstvisit.net on Facebook or Twitter or Pinterest!!
RELATED STUFF