Updated Disney World Planning Tools for 2020
By Dave Shute
Yesterday I completed updating the key tools for planning a Walt Disney World visit in 2020: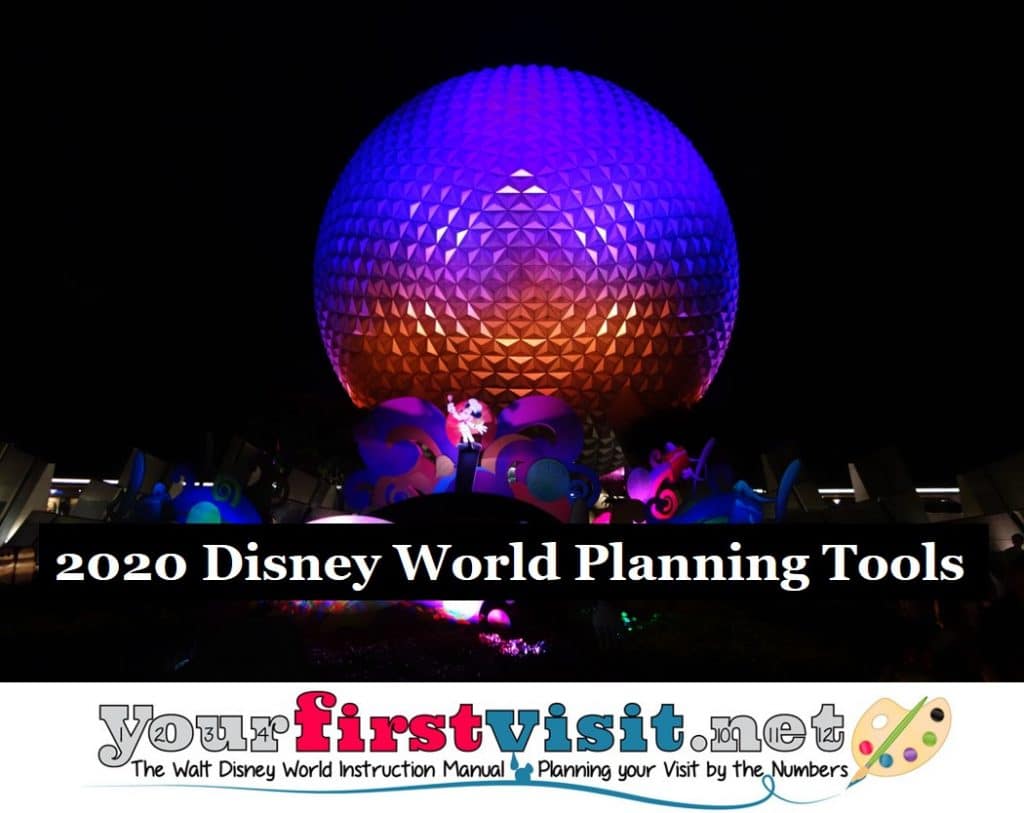 All of these except the ticket price calendar had already existed in draft form.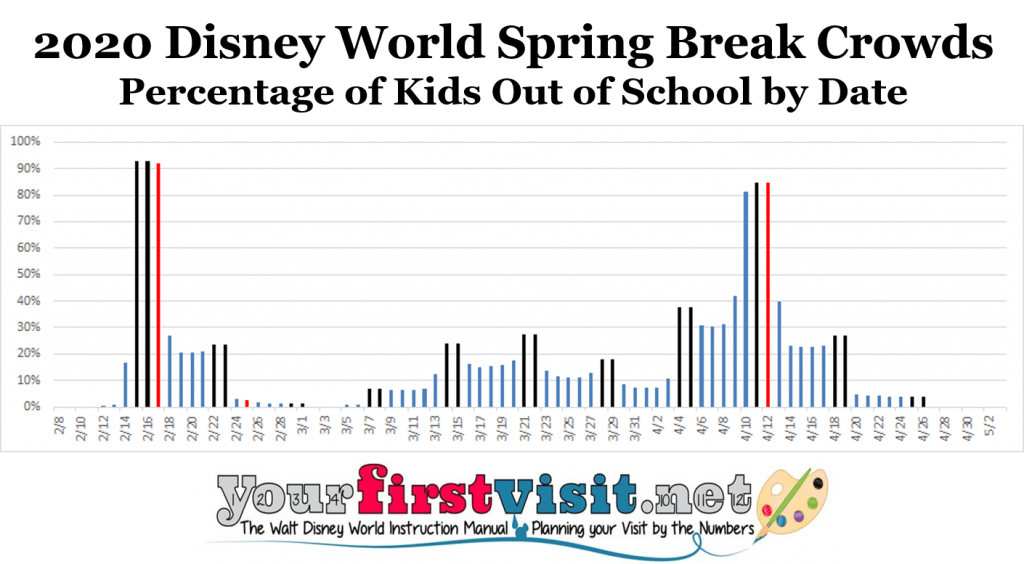 The crowd calendar was updated largely based on the actual school break schedules in 2020 for more than 15 million kids, exemplified by this post. I also revised the July and August crowd predictions to better match the actuals of the past few years.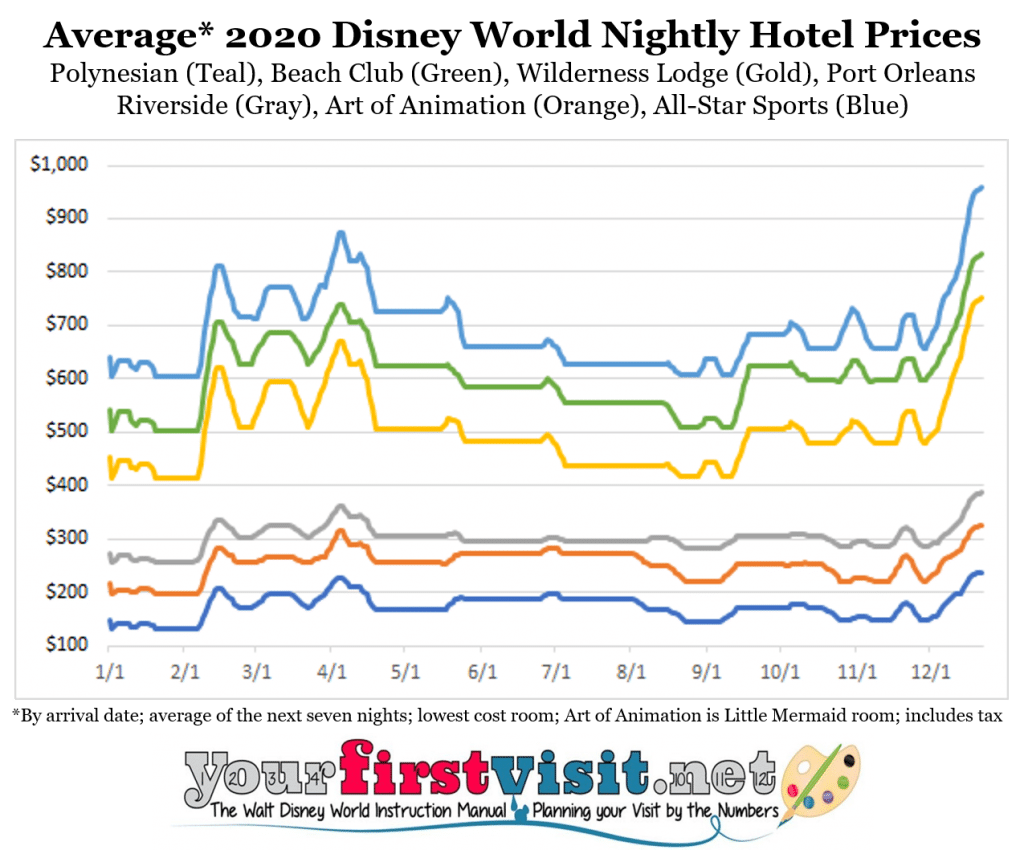 Resort price seasons are now based on the actual 2020 prices Disney published in June 2019. The biggest differences for 2020 are more, and higher, holiday upcharges, and astonishing ~20% increases in the prices of the Skyliner resorts across room types and across the year–I'll publish more on that later.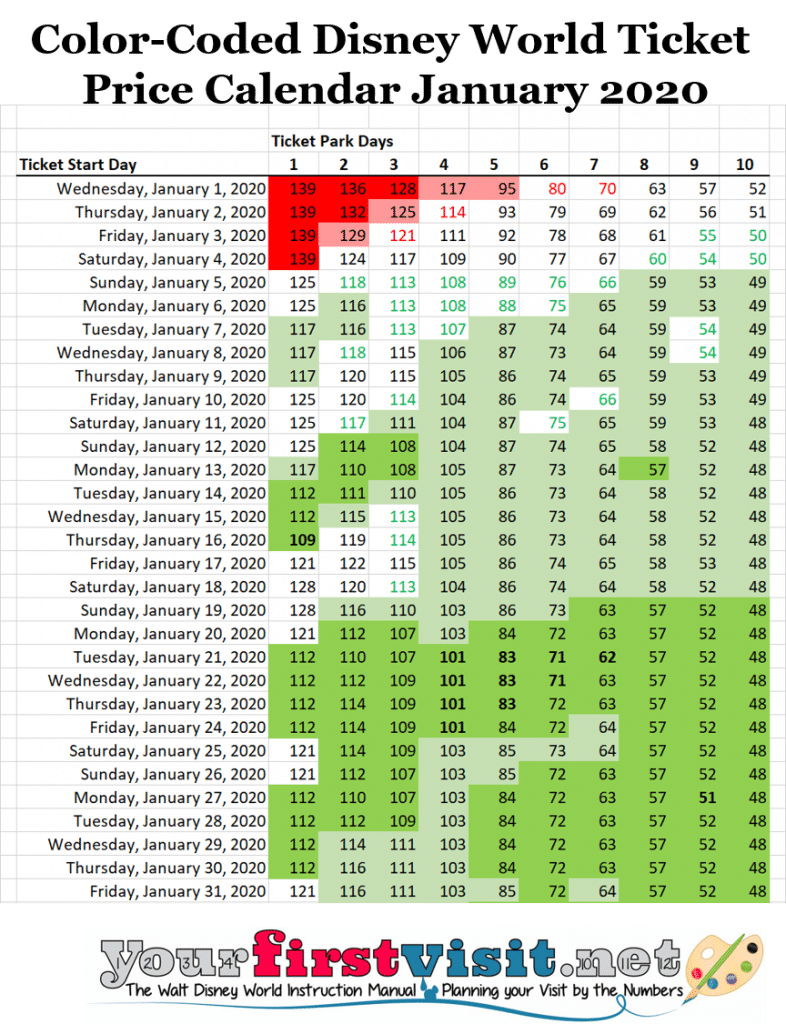 2020 ticket prices by day were also published in June. I would not read too much into them, because since they show an average 2% increase across the year, I expect another ticket price increase by early 2020.
All of these combined with other factors led to my revised list of recommended 2020 weeks. The number of recommended weeks dropped from eleven to ten, and eight weeks I'd formerly forecast with crowds in the high class are now in the moderate crowd class, which in turn shifts these week from "avoid" to "not so keen" in my week rankings.
The long-time travel agent partner of this site, Kelly, can help you book your 2020 Disney World vacation–or your 2019 or 2021 one! Contact her using the form below.


Follow yourfirstvisit.net on Facebook or Twitter or Pinterest!!
RELATED STUFF