The Back Bedrooms and Bath at Disney's Treehouse Villas
By Dave Shute
(For the first page of this review of the Treehouse Villas, click here.)
THE BACK BEDROOMS AND BATH AT THE TREEHOUSE VILLAS AT SARATOGA SPRINGS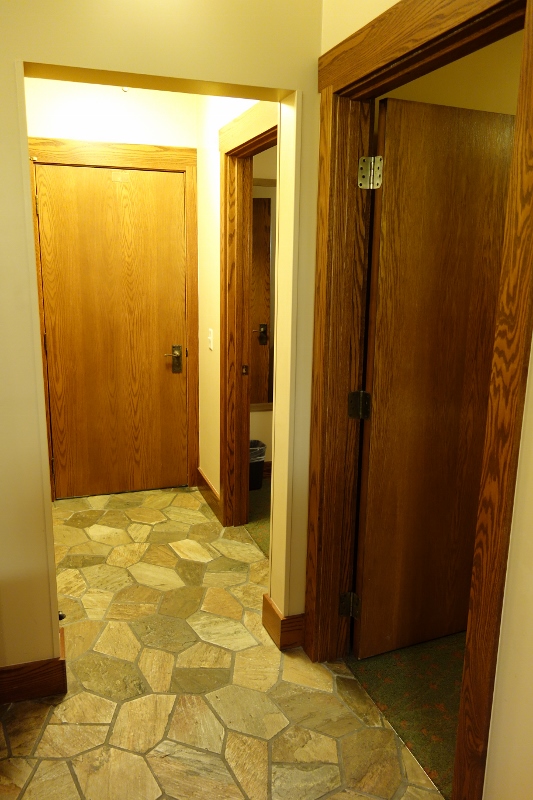 The rest of the spaces in the Treehouse are off a hall on the other side of the living room. The first door on the right of this hall is the bunk bed room, the second the queen room, the center door the bath, and unseen on the left is a door to the laundry.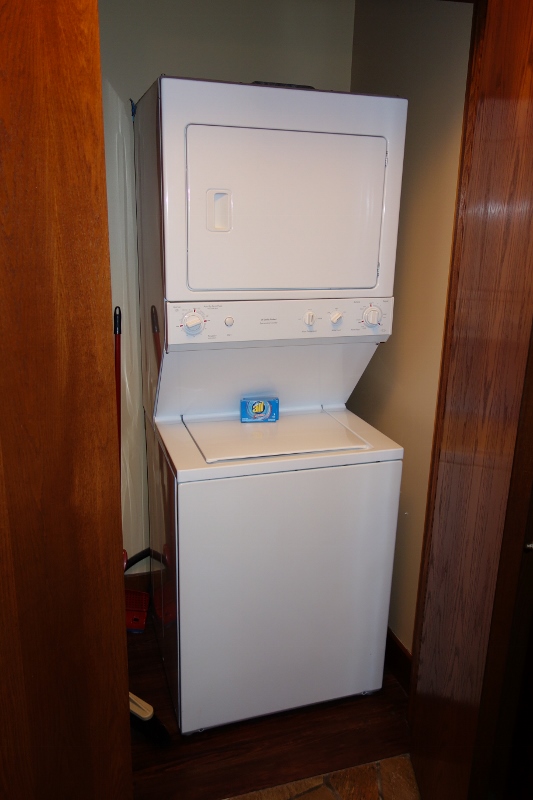 Here's the washer and dryer, typical of DVC villas.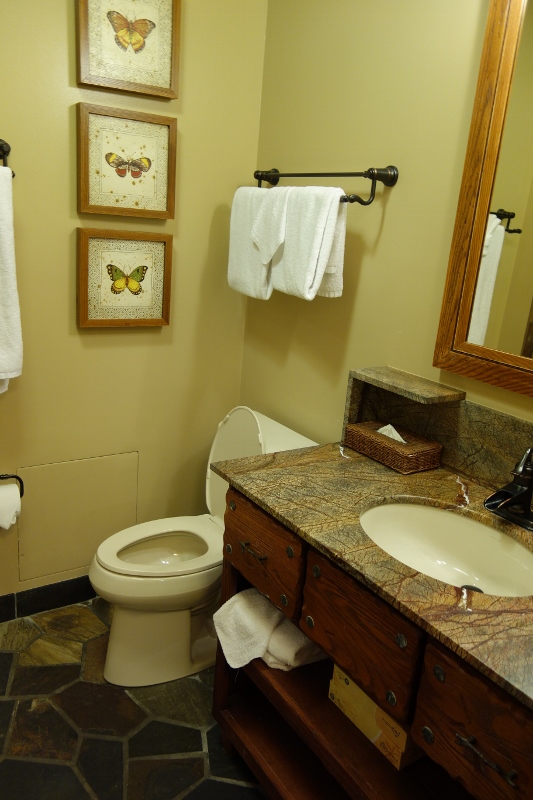 The bath is not divided–a mistake in a space that sleeps 9, especially when the only other bath is hidden away in the master bedroom. Here's the sink side of a standard Treehouse…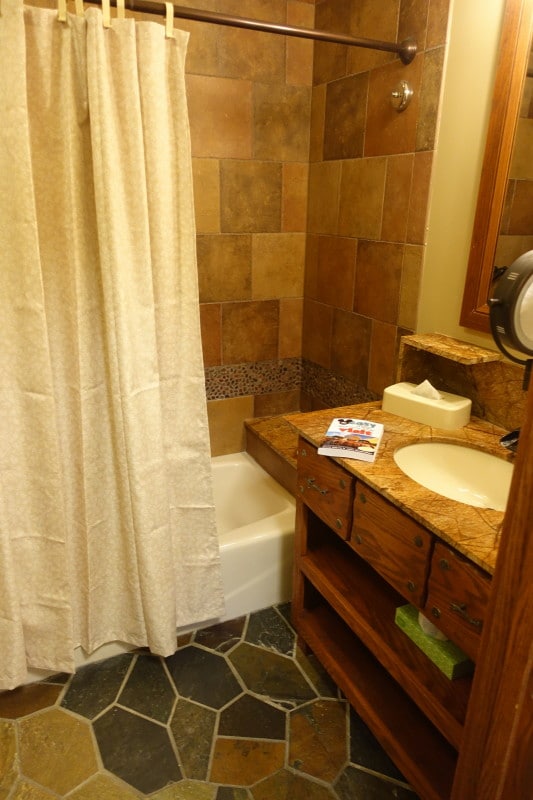 …and of an accessible Treehouse.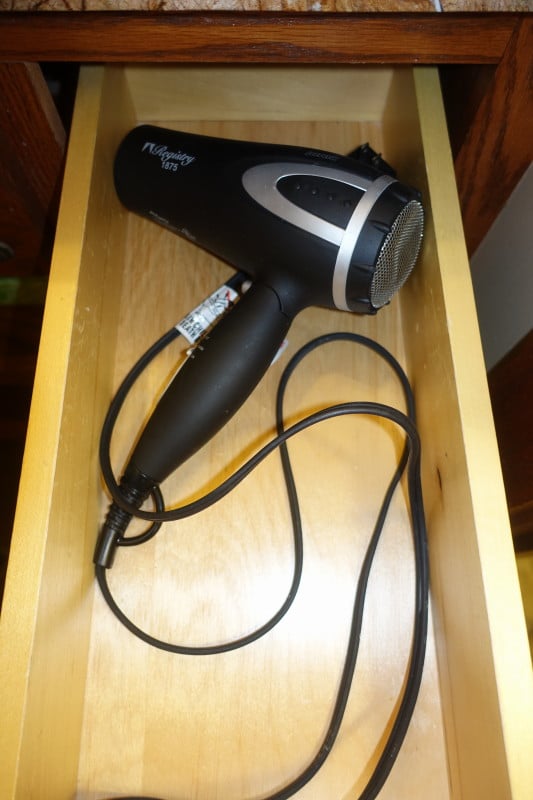 The hair dryer is tucked in one of the drawers under the sink.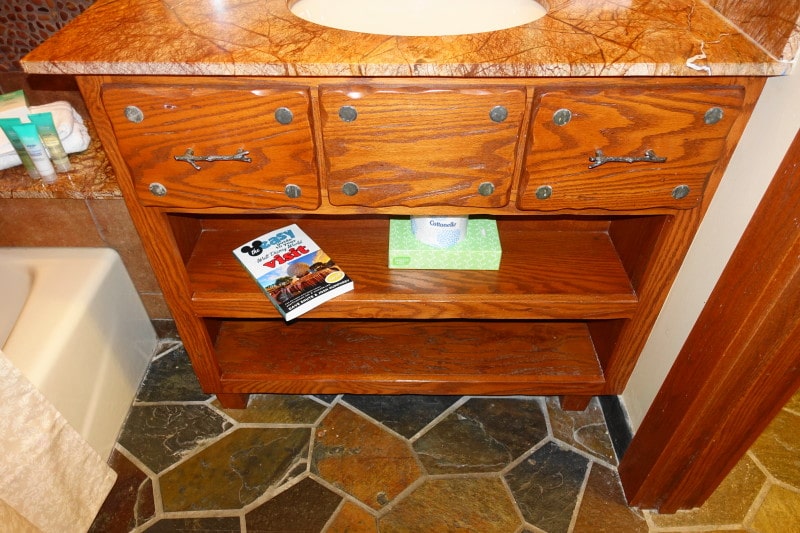 There's storage underneath the sink.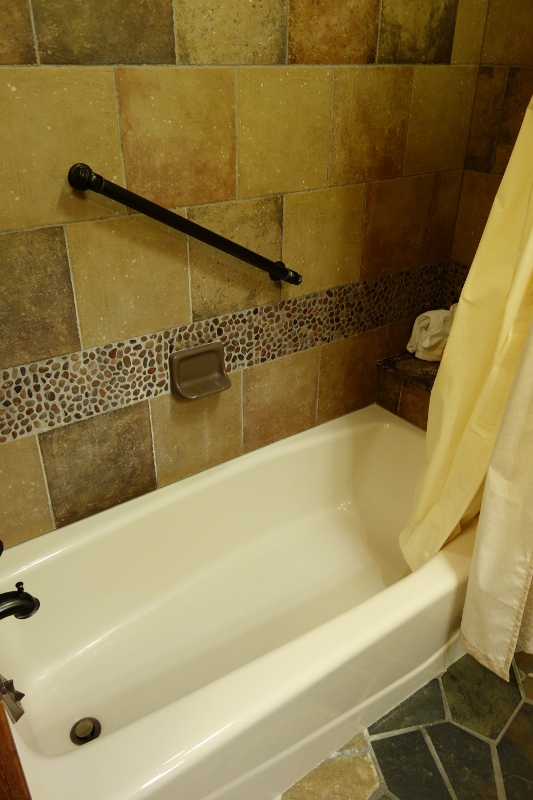 The tub/shower.
The queen bedroom is by the bath.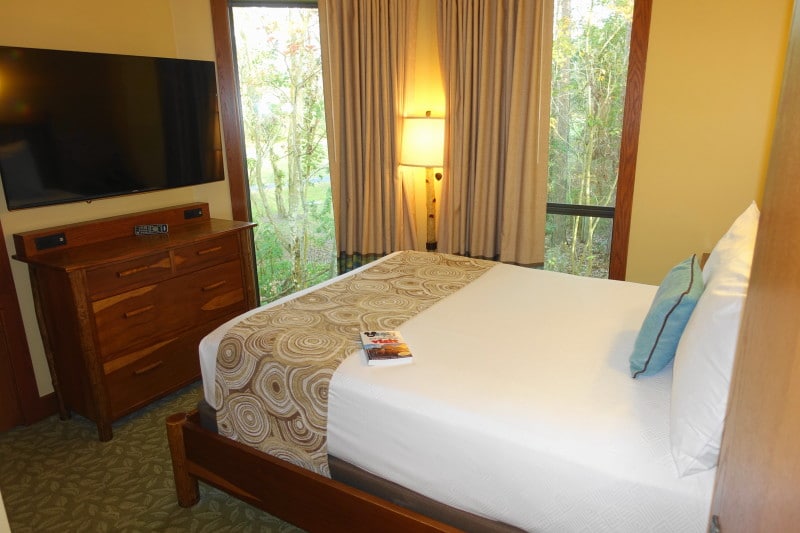 It is smaller and less furnished than the master bedroom–although it has all the basics, and has one of the fun corner windows.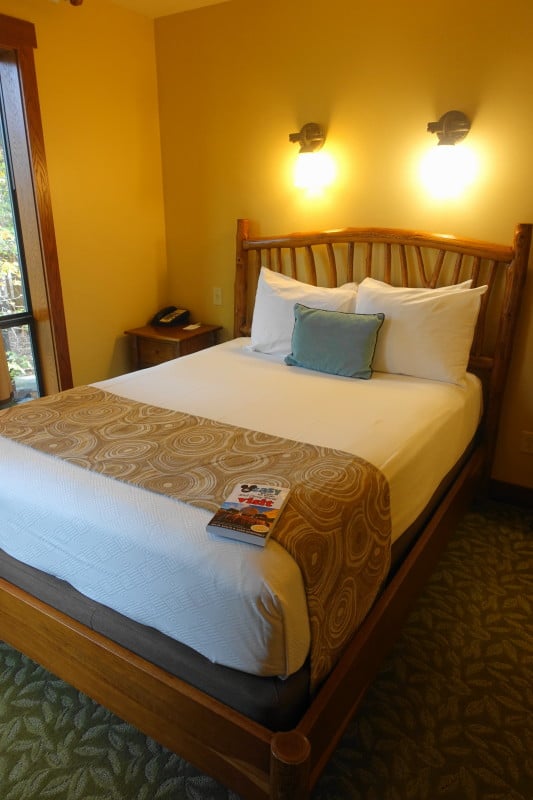 The bed from another angle. Note the single bedside table in the far corner.  My close-up of it was too poor to publish here, even by my low standards.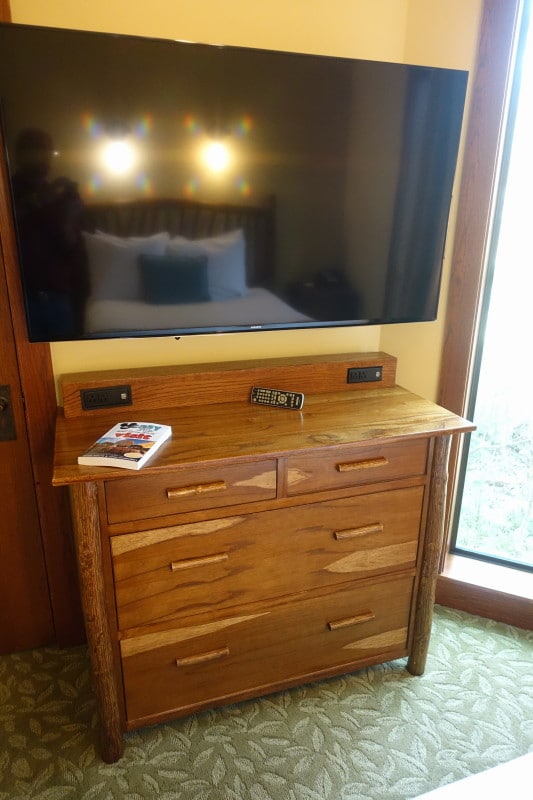 Across from the foot of the bed there's a 54 inch TV and dresser.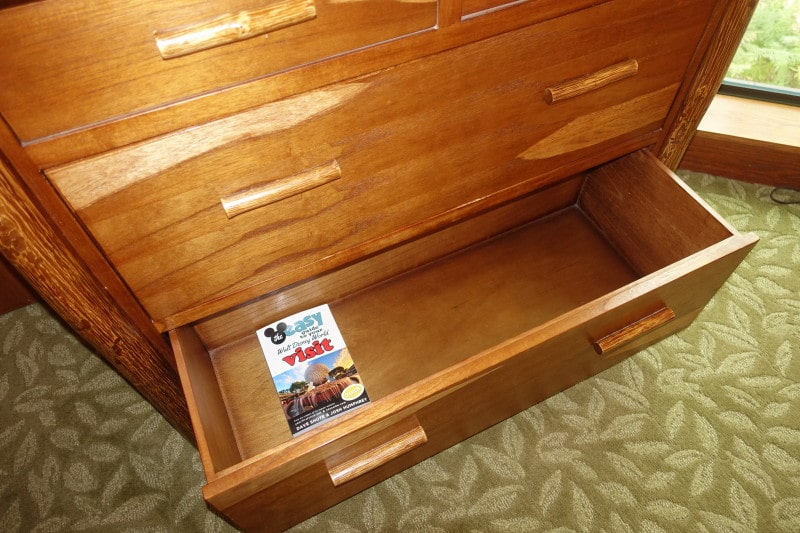 Dresser storage.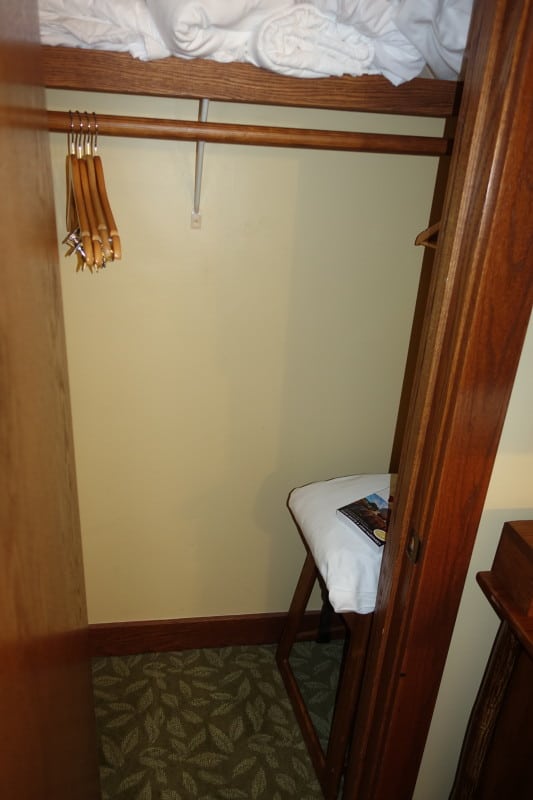 Next to the dresser you'll find a closet.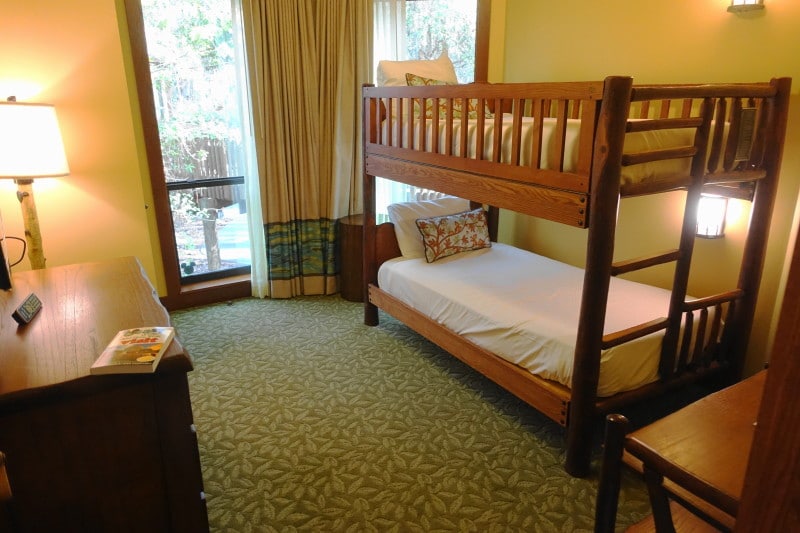 The bunk bed room has the similar basics, except for shelves and a stump rather than a bedside table.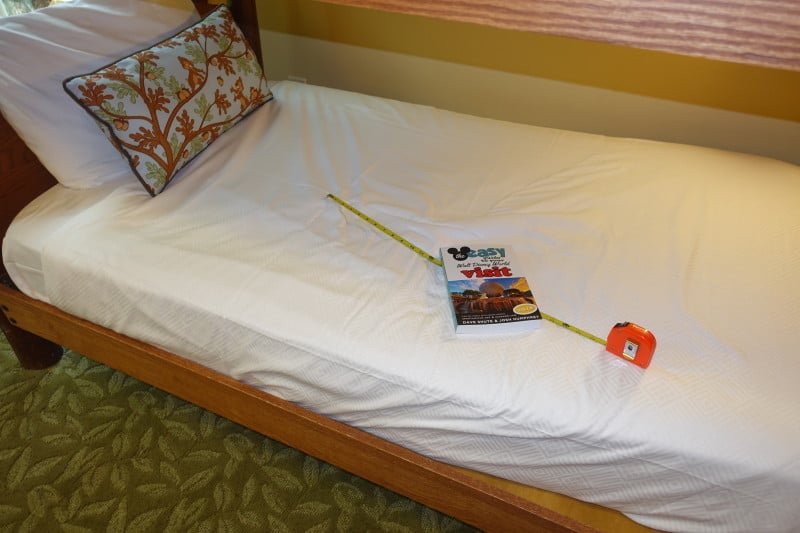 As noted earlier, the bunk mattresses are just 66 inches long–with frame clearance allowing another three or of inches for toes.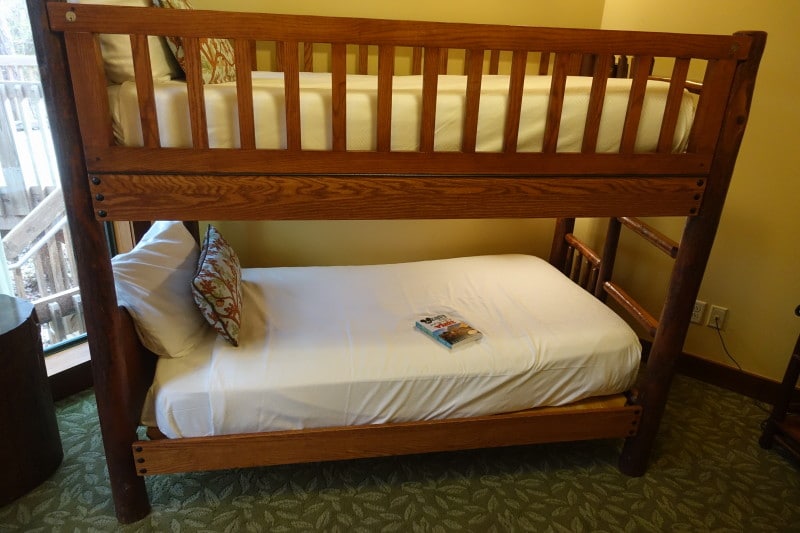 This makes them impractical for anyone much over 5′ 4″.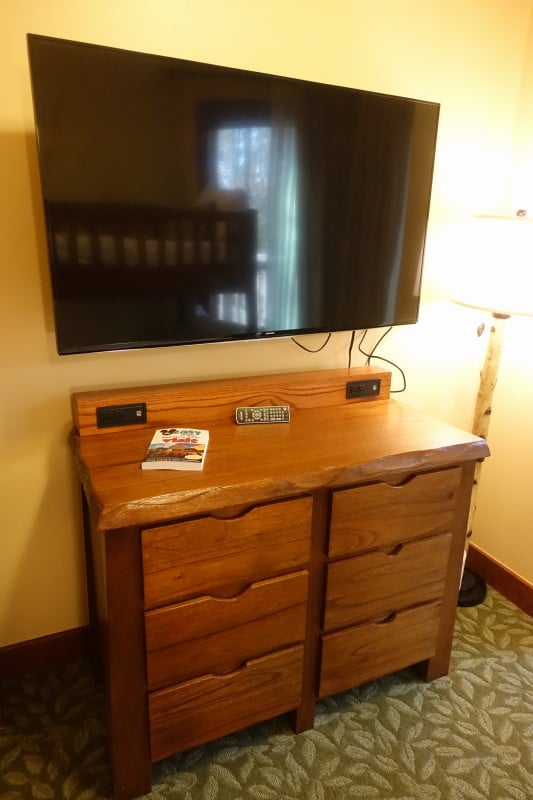 Also in the bunk bed room you'll find this 54″ TV and dresser…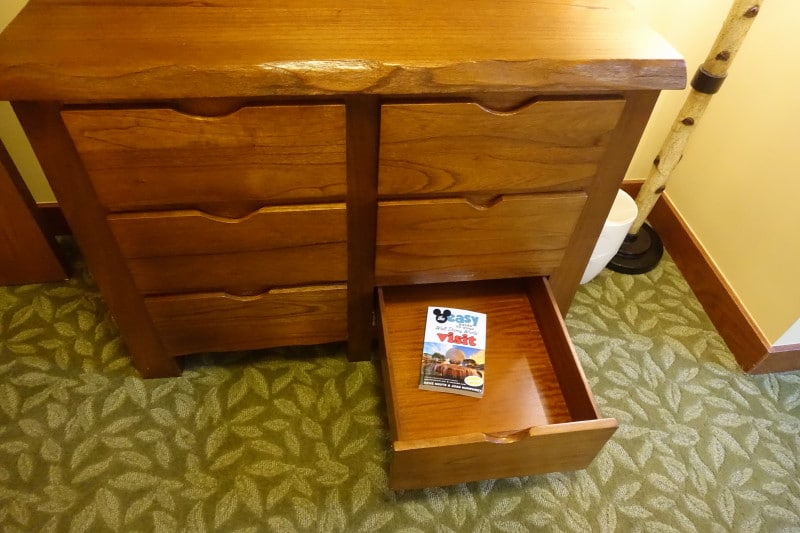 …and six small drawers below–plenty for the two people in this room, and perhaps allocable to some of those sleeping in the living room.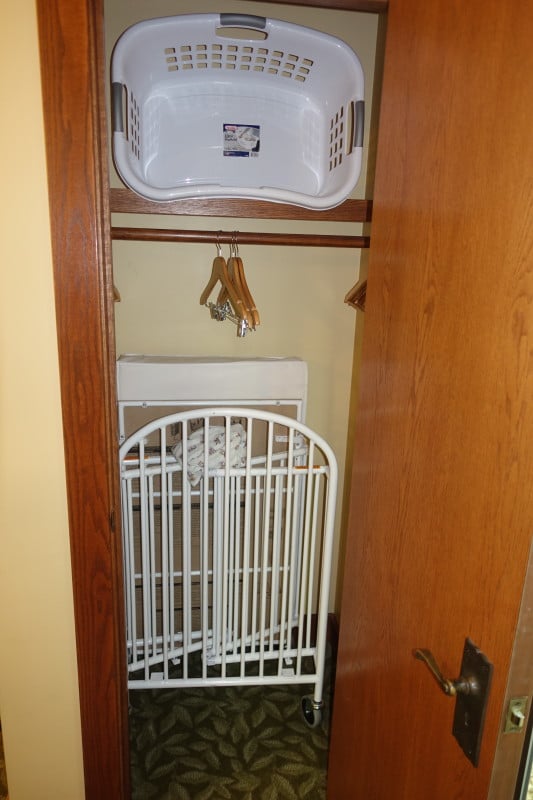 The bunk room closet.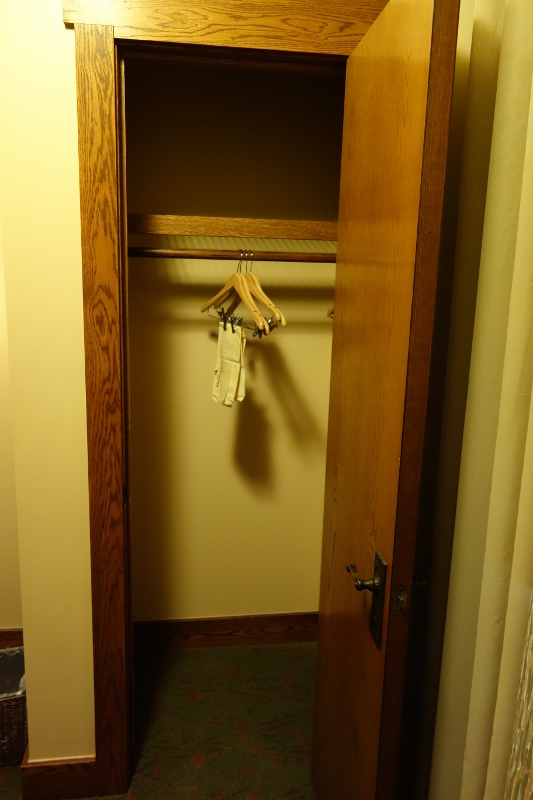 The bunk room closet, with less stuff in it, from one of our other stays.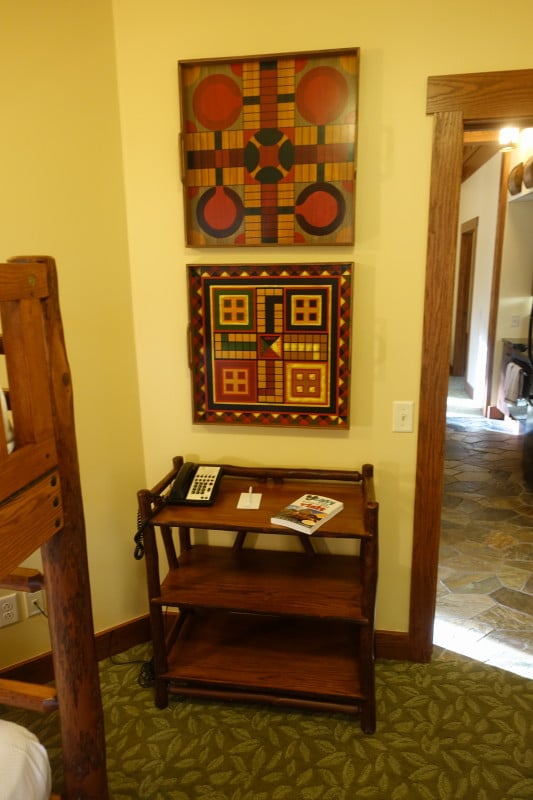 You'll also find these shelves…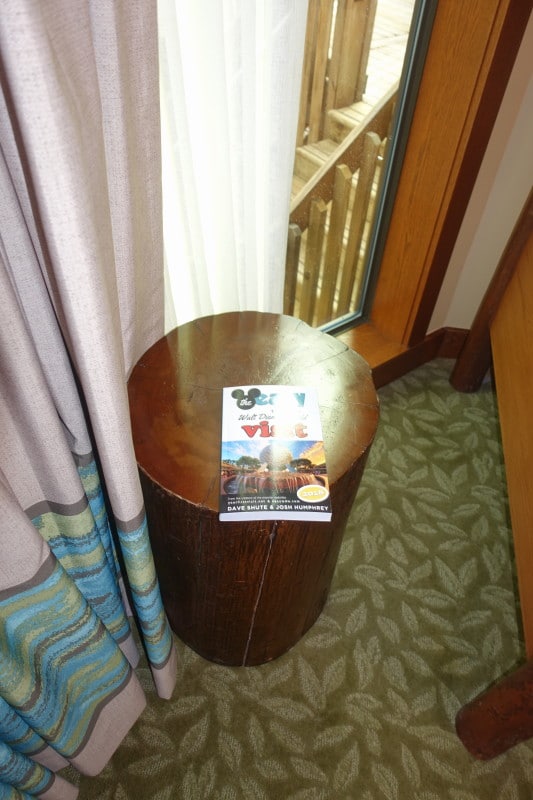 …and a handy stump.
More so than other DVC options, the Treehouses are not large hotel rooms, but rather little houses.  As a result, while you are in them, they bring a combination of wonderful livability and charming woodsy decor…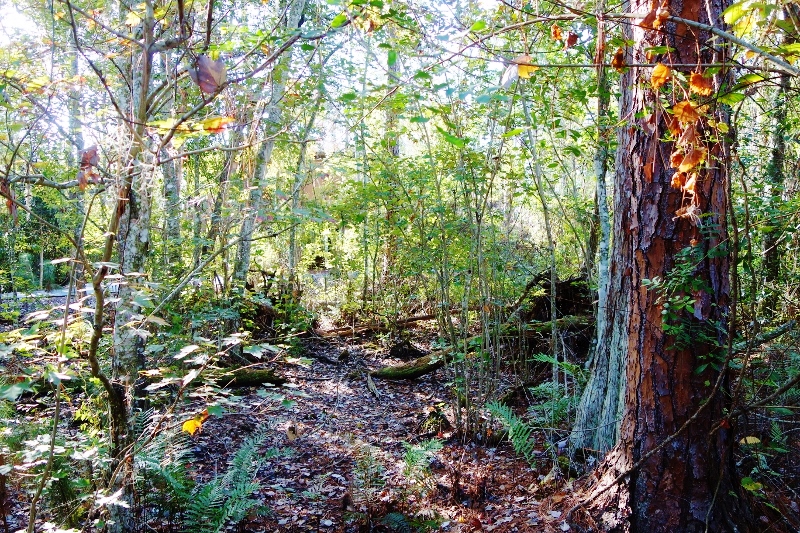 …and when you are near them, you can luxuriate in as natural a setting as you will find in Walt Disney World–for this view, I just went down the steps and turned right.
But it's getting to someplace else that shows their shortcomings. Remarkably inconvenient even for those with cars, I can't possibly recommend them to first timers.
But for repeat visitors with wheels and a reason to stay in them–like wanting the three bedrooms, the deck, the extra living space, the lovely setting, the quiet and solitude–they are just great!


Follow yourfirstvisit.net on Facebook or Twitter or Pinterest!!
RELATED STUFF