Disney World Announces Additional Dog-Friendly Resorts
By Dave Shute
Late last week Walt Disney World announced a pilot program in which The Cabins at Fort Wilderness, Disney's Art of Animation Resort, Disney's Port Orleans Riverside Resort, and Disney's Yacht Club Resort would join the Campsites at Disney's Fort Wilderness Resort (which has long allowed dogs) in being dog friendly.
Among the rules and regulations of this pilot program,
Pet-friendly rooms in the four pilot resorts will cost an additional $75 (Yacht Club) to $50 (the other three) per night
At most, you can have two dogs per room
Disney World will also "designate certain floors or sections of a hotel as dog-friendly, while the majority of areas will remain canine-free to accommodate Guests with allergies or other concerns."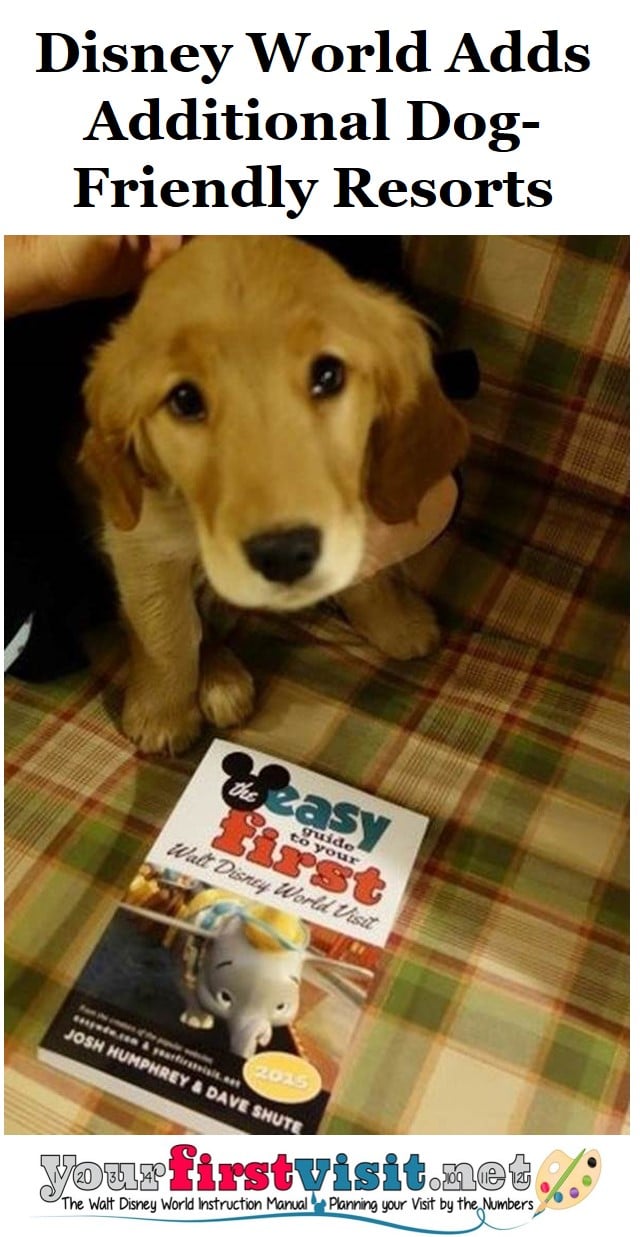 Here's more Disney World guidance on the issue (click it, then click it again, to enlarge it):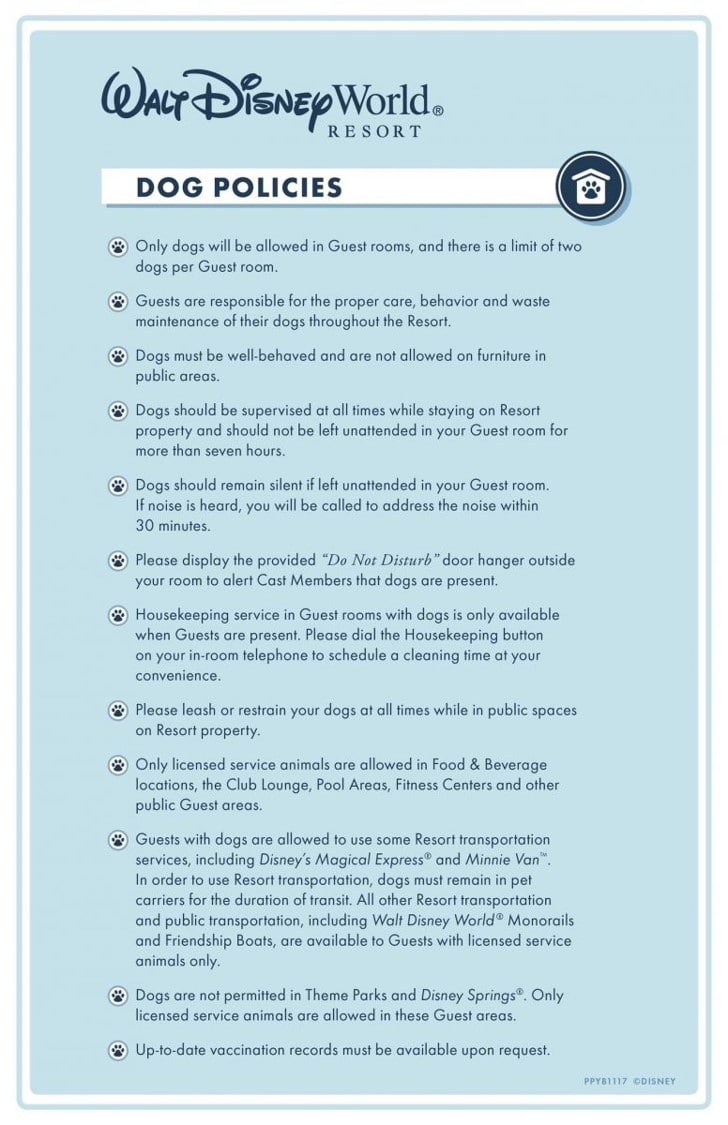 There's a number of other features of this pilot in a disboards post by the usually reliable rteetz here, and more in this Touringplans.com post.
The backlash from those with allergies and/or fear of dogs has been quite understandable, especially with the short notice and two of the pilot resorts being among Disney World's most popular.
Beyond this, the Disney community is enraged by only two things—
Things Disney does
Things Disney doesn't do
And so of course there's been even wider dismay beyond those whom it most materially affects.
Much of this backlash seems to be from people who don't understand that Disney's Fort Wilderness Resort has been pet friendly for years without much in the way of issues; that the Universal resorts have been pet friendly for decades, and that this has caused so many problems that they've had to double the number of their pet-friendly hotels; and that the Four Seasons at Disney World is also pet-friendly—though perhaps it has a less demanding clientele than Port Orleans Riverside.
All of which is not to entirely diminish the concerns of those without allergies or phobias who still hate this pilot, but rather to note to those rabidly opposed to it that dogs in destination resorts, in Disney World resorts, and even in Disney World owned-and-operated resorts is hardly a new thing, and that tested practices for handling them have existed for decades.
Beyond this, there has been reasonable skepticism about the effectiveness of Disney World's post-pet room cleaning, and real concern that in fact "the majority of areas will remain canine-free," given the number of likely over-booking situations by lawyers bearing pugs. Moreover, ADA will continue to mean that service dogs can be in any room anywhere that is needed to accommodate their owners–as these dogs have for years now.
Given this reasonable skepticism and concern, those who judge their allergy or phobia issues to be material probably will want to change their resorts until there's more experience–especially with room cleaning–to report on. The new pilot is already in effect—although very few will be in a position to take advantage of it immediately, so I don't expect to see much in the way of added pups for a month or so.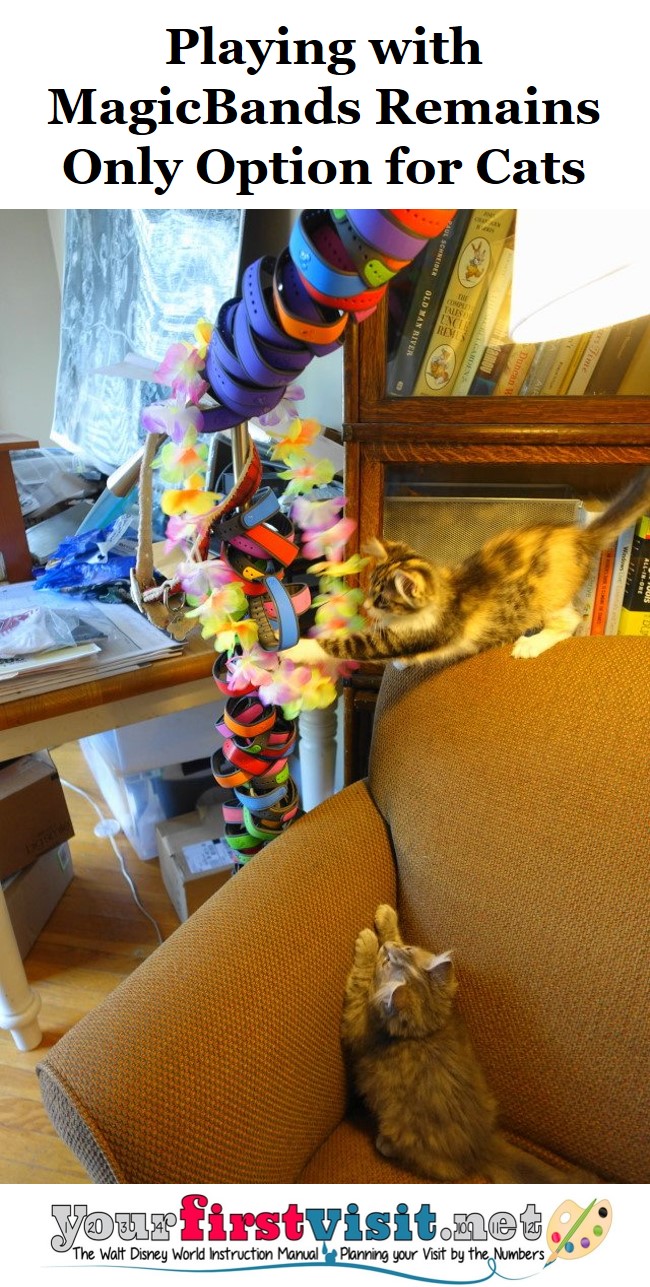 Those who simply don't like dogs have a somewhat more complex calculus, as dogs are everywhere at Disney World—service dogs, security dogs, and commonly specious "support/therapy" dogs. For multiple reasons, we will see more and more of each of these classes of dogs at Disney World…regardless of how this pilot goes.


Follow yourfirstvisit.net on Facebook or Twitter or Pinterest!!
RELATED STUFF