Review– Mission: SPACE at Epcot
By Dave Shute
Mission: SPACE opened in Epcot's Future World in 2003. Offering tight-fitting ride vehicles equipped with screens showing a film of a journey to Mars with systems that rotated them up and down and spun them in a centrifuge, it combined a breakthrough thrill ride into outer space with severe motion sickness potential and some really bad press.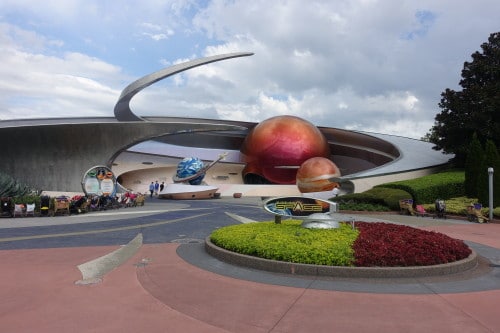 The bad press came from a couple of deaths in the early days. Each was from a rider with pre-existing conditions, which, if known about, should have led the riders to exclude themselves from this ride.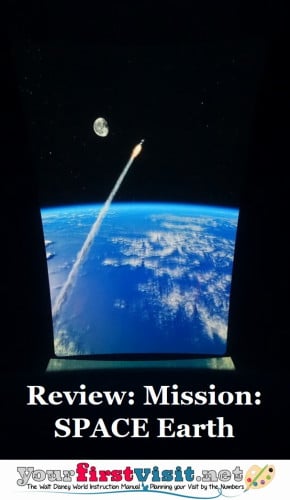 As a result, Disney flooded the ride with warnings, and, in 2006, opened a version that left out the centrifuge. The original version was relabeled as the "Orange" side, and the new version the "Green" side. The Green side still has movement, but has next to no prospect of motion sickness, and without the centrifuge and the 2.5gs of acceleration that came from it, much less risk for those with pre-existing conditions.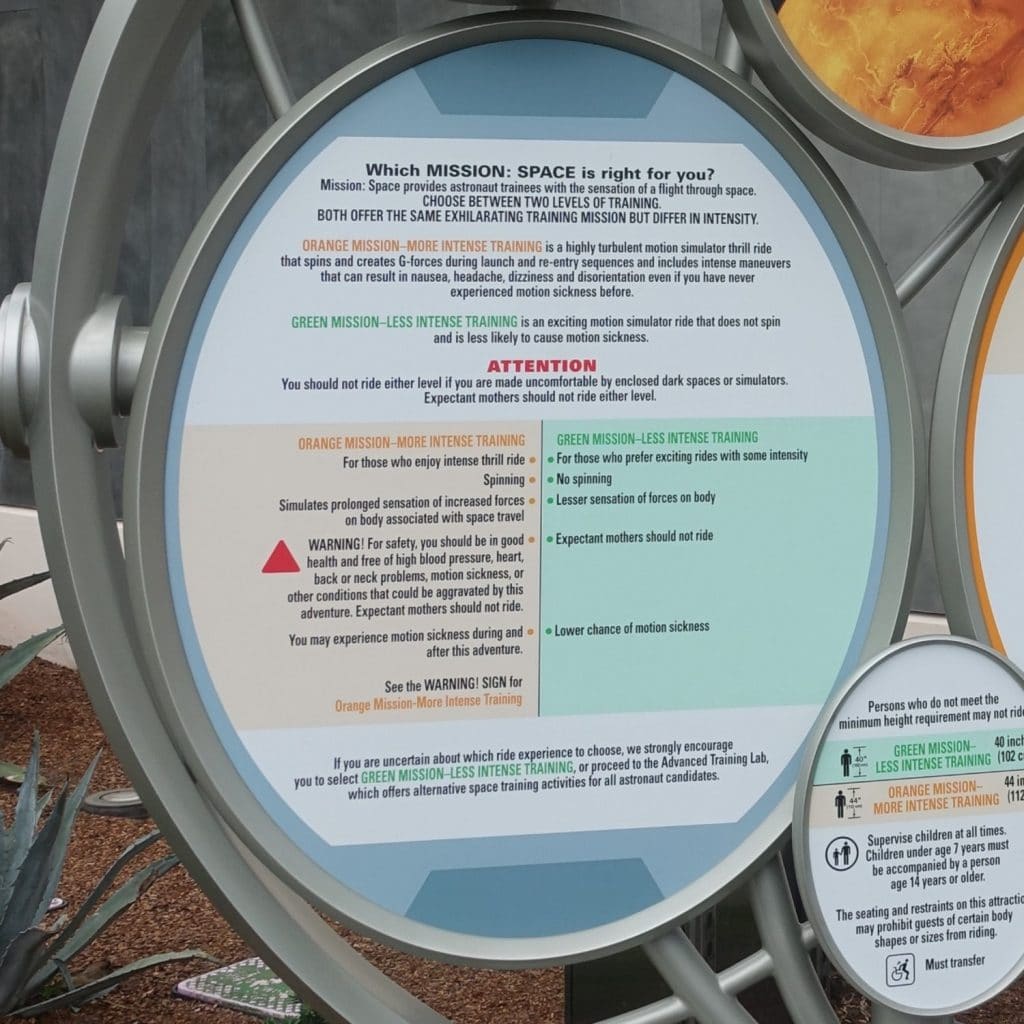 The result was rides for almost everyone—the Orange version for thrill-seekers in good health with no propensity to motion sickness, and the Green side for nearly everyone else (there are still some health warnings even for the Green side).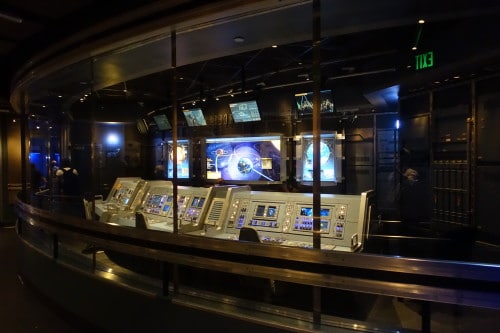 In August of 2017 Disney added new films to both sides of Mission: SPACE. The Orange side still is the same mission to Mars, but with a better set of images—which may reduce the motion sickness potential. The Green Side got an entirely new film, of a mission around Earth.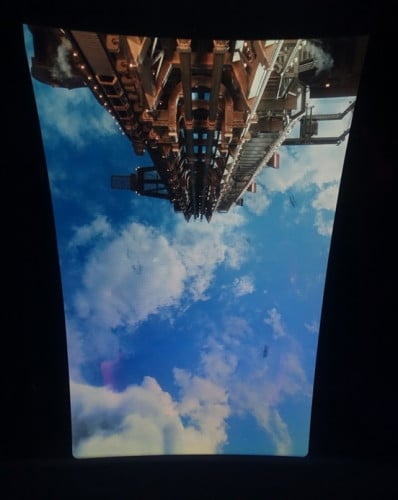 The Earth mission takes off from Florida…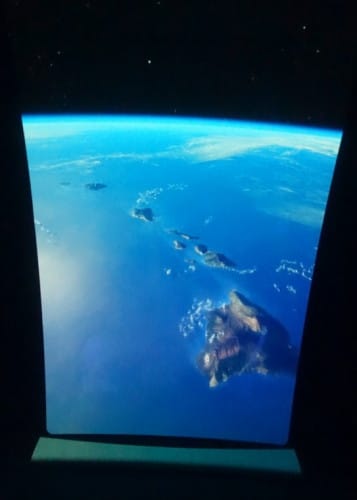 … flies around the world…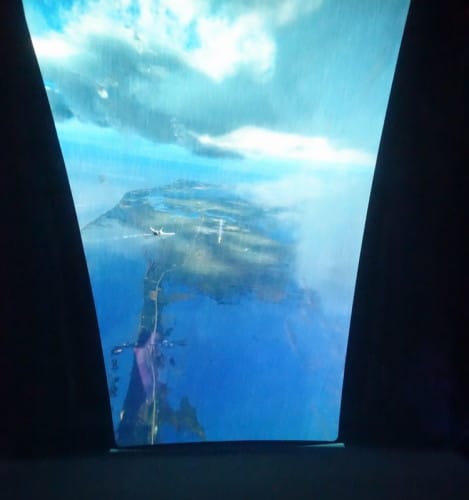 …and returns to Florida in a thunderstorm with some other complexities that I won't give away.
The screen images in this post are all from the new Earth mission, which I had the chance to ride in late September.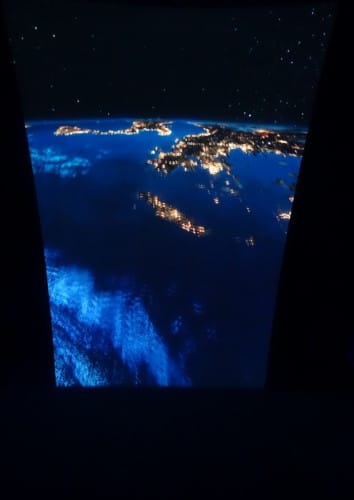 Because of the different films, there are now in effect two different rides here using the same ride vehicles, but with much different degrees of motion sickness and other risks. This is great for those who want to do both rides, but the new Earth film is a bit of a letdown–the new visuals are just not that interesting. Soarin' Around the World has a largely similar concept, to much better effect.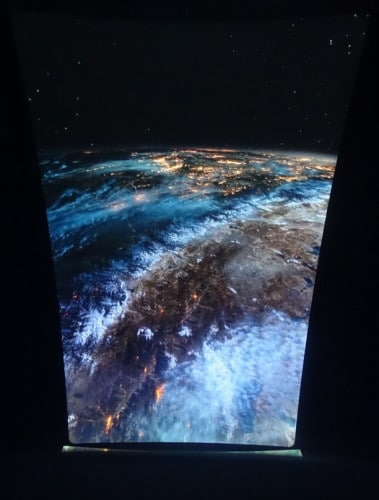 While my basic advice is that anyone with even the least concern about motion sickness or any health issues should ride the Green Earth version, and then do Orange Mars if they dare once they have a better sense of what they are getting into, they should do so knowing that the actual mission of the Mars side is more interesting.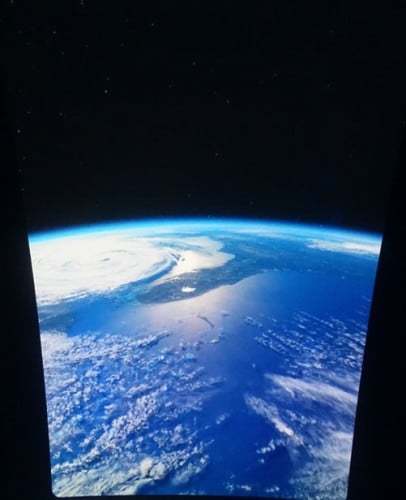 Here's the review of the new Mission: SPACE from The easy Guide to Your Walt Disney World Visit 2018 (yes, unlike some 800 page alternatives, our book is actually up-to-date enough to include it):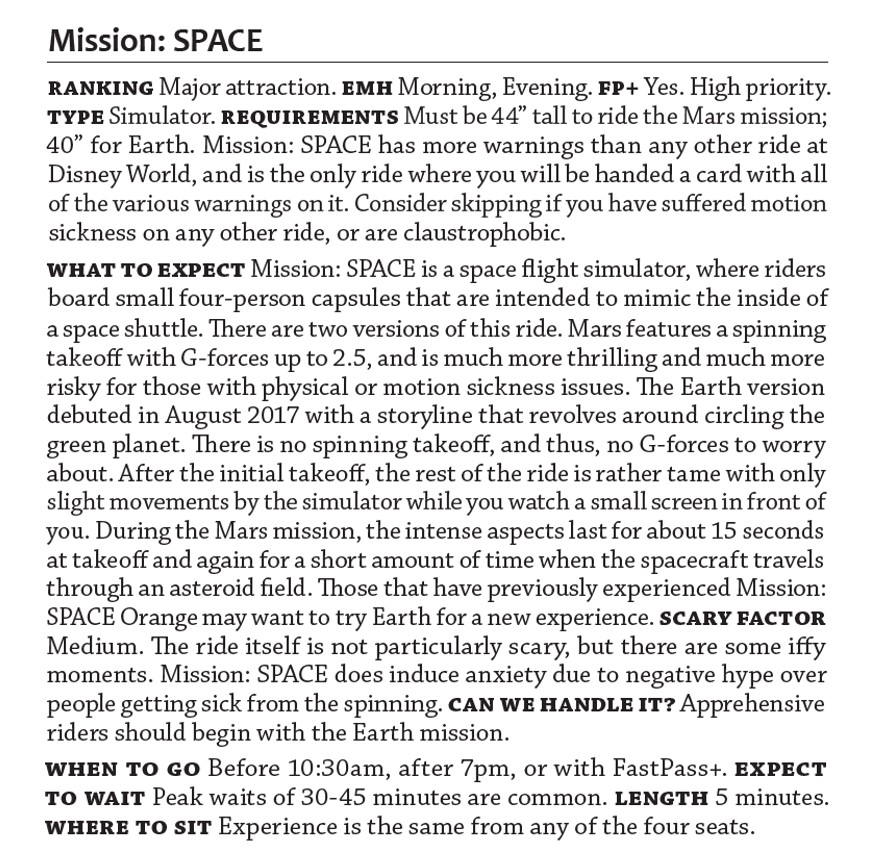 My co-author Josh also has a review of the Green Earth side here.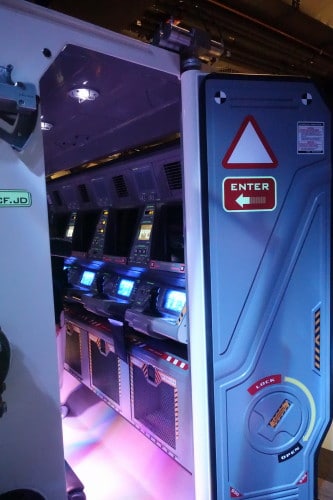 It's also worth noting that while the Orange Mars side still has a minimum height of 44 inches, the Green Earth Side now has a minimum of 40 inches—although those between 40 inches and 44 inches will need to use a booster seat—and the ride might be little dull for them.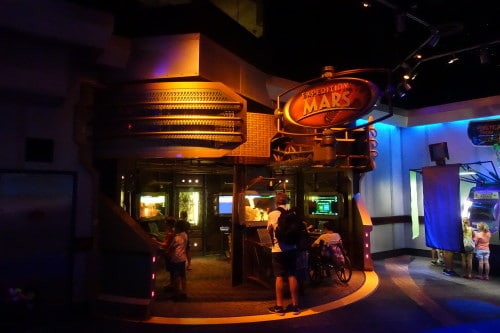 There are also fun and interesting games at the exit—which you can do without entering the ride system at all.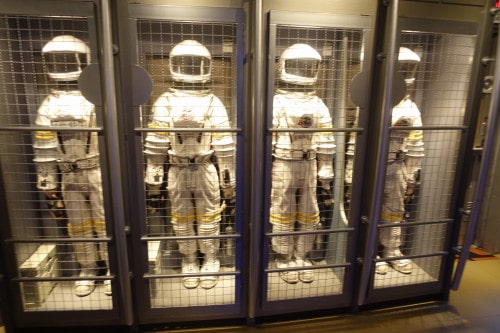 For those who can take it, the Orange Mars side is one of the best thrill rides at Disney World. The Green Earth side is more skippable. See it—but do so as a test of whether you think you can handle the Orange side…

Another option would be simply to buy a copy of Gray Malin's Escape and hold the images in it really close to your eyes while putting a rocking chair through its paces…


Follow yourfirstvisit.net on Facebook or Twitter or Pinterest!!
RELATED STUFF