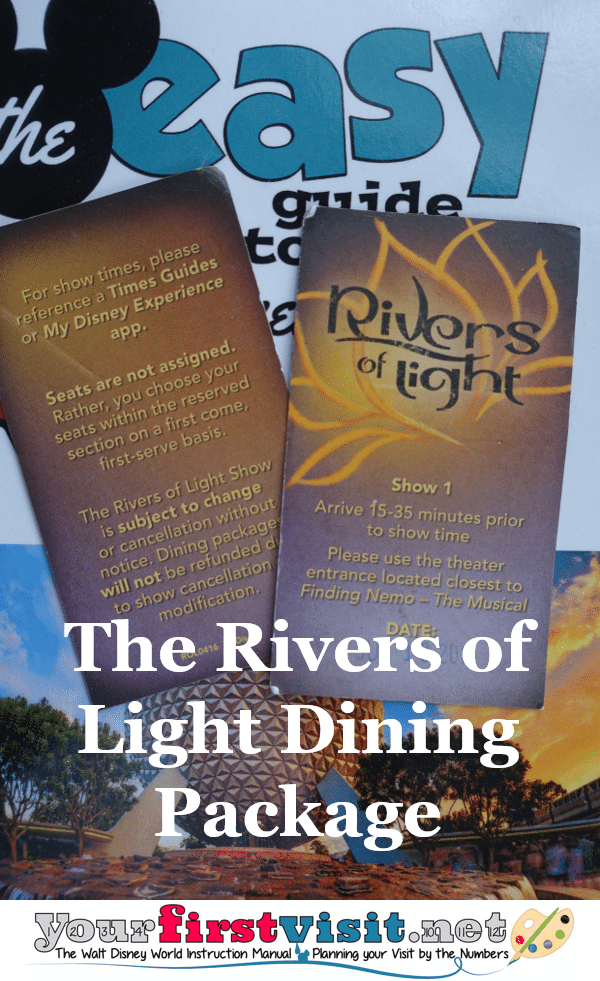 RIVERS OF LIGHT DINNER PACKAGE AT DISNEY'S ANIMAL KINGDOM
Rivers of Light is the new evening show at Disney's Animal Kingdom that debuted in February 2017. While it opened to mixed reviews, I think it a must-see.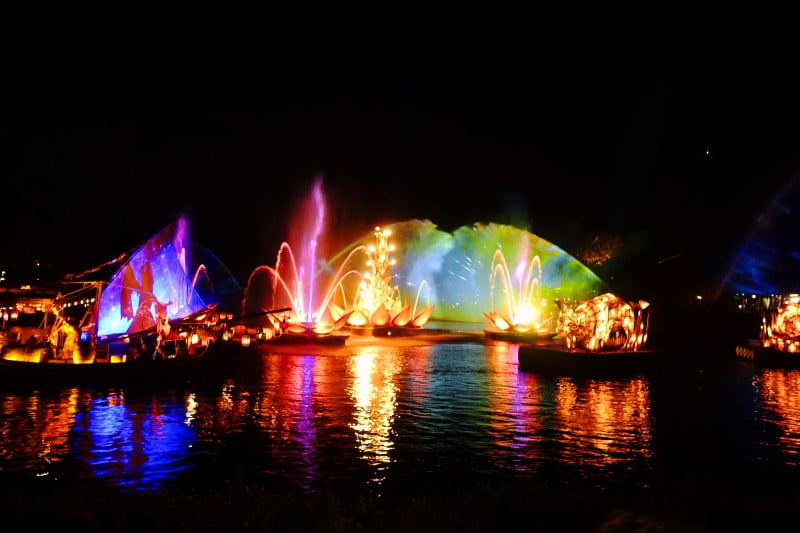 Rivers of Light (full review here) takes place most nights. Early on, it saw some weeks where it showed only four nights a week (Saturdays, Sundays, Tuesday and Thursdays), but since the summer has been scheduled for every night, for one to three times a night.
On nights when it shows once, more have wanted to see it than it can accommodate. You can book an advance FastPass+ for it, but this means that you will be unlikely to be able to add 4th or following FastPass+ to your Animal Kingdom visit that day.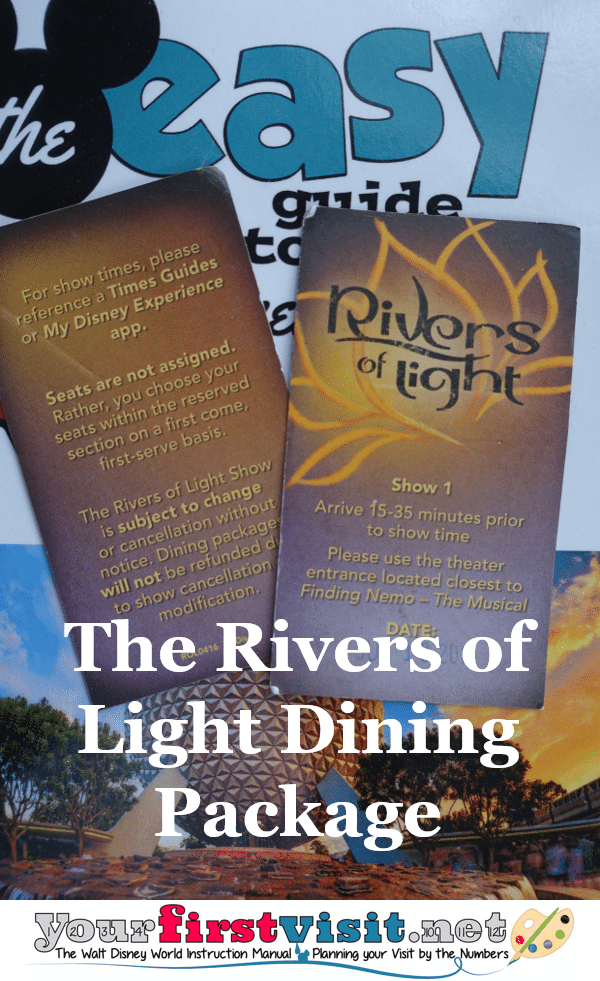 Another option—though more expensive—is to book a Rivers of Light Dining Package. This package, which is available at the character buffet Tusker House and the high-end dining venue Tiffins, gives you either a fun or exceptional meal—depending on which you pick—and seats in a dedicated seating area in the Rivers of Light viewing area.
The package costs one or two table service credits, depending on the restaurant, if you are on the dining plan. For cash, current pricing of the Rivers of Light package at Tusker House is $52 for adults and $ 32 for children at lunch or dinner, and breakfast is $39/24. Lunch or dinner at Tiffins is $67/26.
Note that the dedicated Rivers of Light viewing area does not have individually reserved spots. Seating here is first come, first served, and those who get the package most commonly are those who are really dedicated to seeing this show. As a result, the seating area fills up quickly, and you want to get to it no later than 30 minutes before show start.
Because I think Rivers of Light is a must see but that there are better ways to manage your FastPass+, I've added the Rivers of Light Dining Package at Tusker House to all of my itineraries. In every case it replaces a previously suggested sit-down character meal (most commonly the princess meal at Akershus, as Cinderella's Royal Table is already in the itineraries) so there's not much extra cost.
THE RIVERS OF LIGHT DINNER PACKAGE AT TUSKER HOUSE
Tusker House is a character buffet in the Africa section of Disney's Animal Kingdom.
Here's the review from The easy Guide to Your Walt Disney World Visit: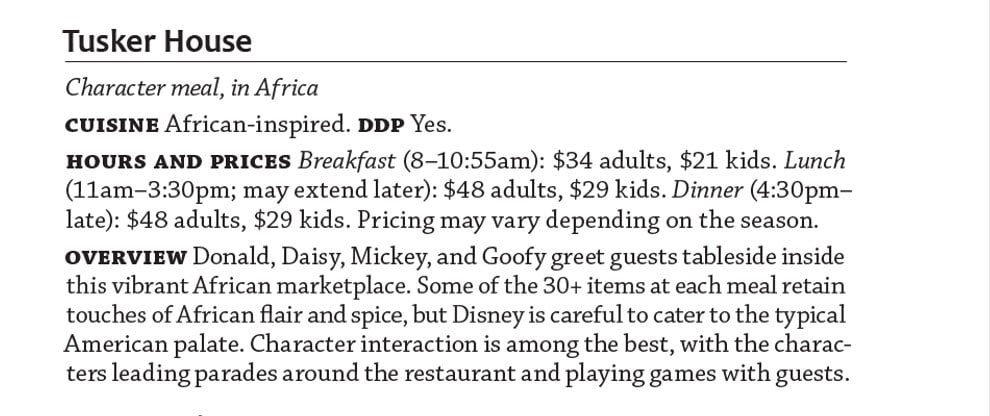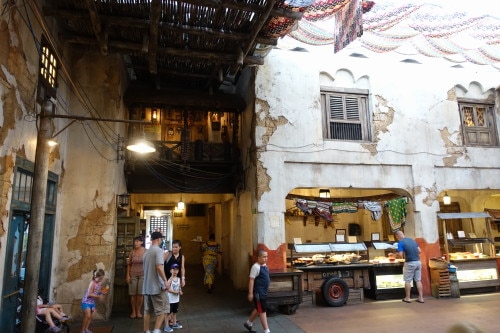 Tusker House includes an interesting village market theming…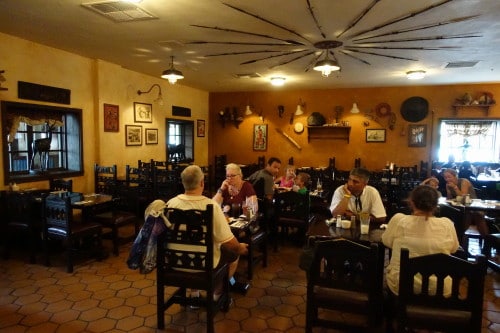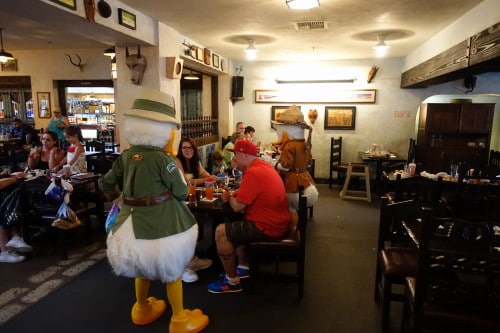 Multiple rooms to dine in…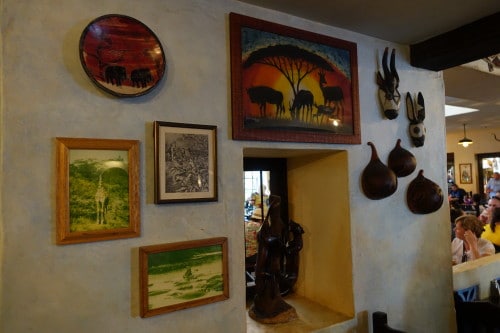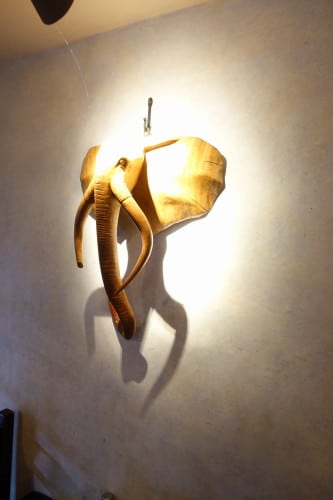 …with fun art…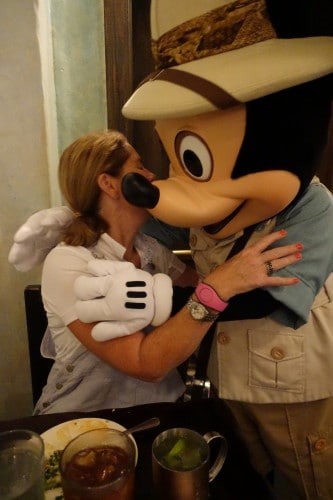 …and visits from Mickey…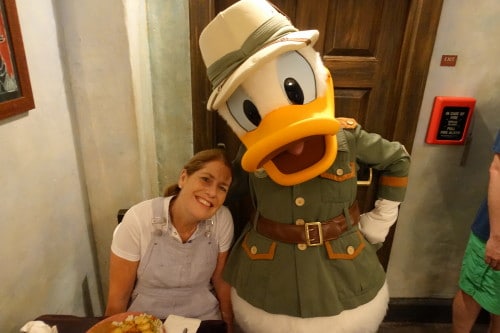 …Donald…
..and Goofy and Daisy.
The buffet is extensive and includes a carving station (salmon and pork at my visit) of which my images were either terrible or off-putting. The online menu is here.
Here's few other representative shots from our last meal here: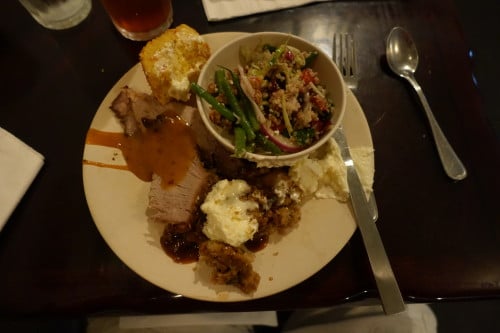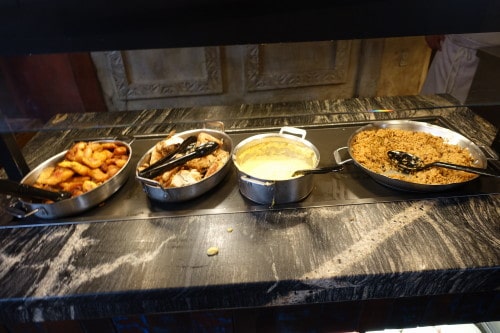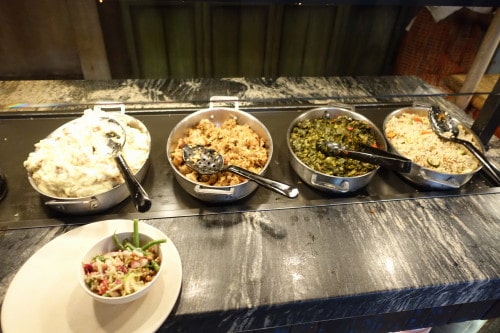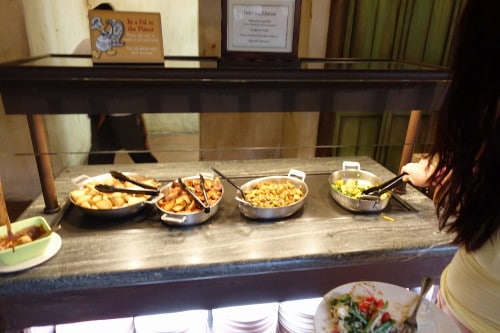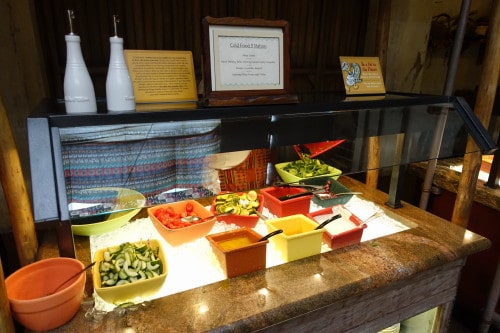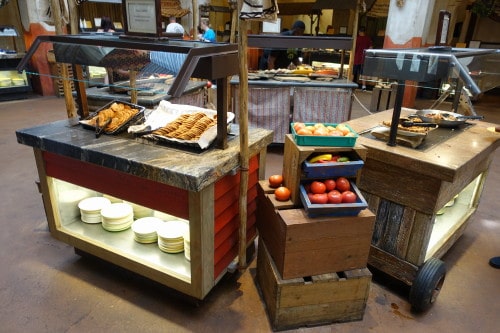 For many more images and details on the offerings, my co-author Josh has an extensive review with a comprehensive set of photos, all of which are better than mine, here.
THE RIVERS OF LIGHT DINNER PACKAGE AT TIFFINS
Tiffins opened in 2016 at Disney's Animal Kingdom as a "signature" fine dining venue.
A favorite among bloggers, it also appeals to normal people looking for fine dining and an interesting, imagination filled setting.
Here's the review from The easy Guide: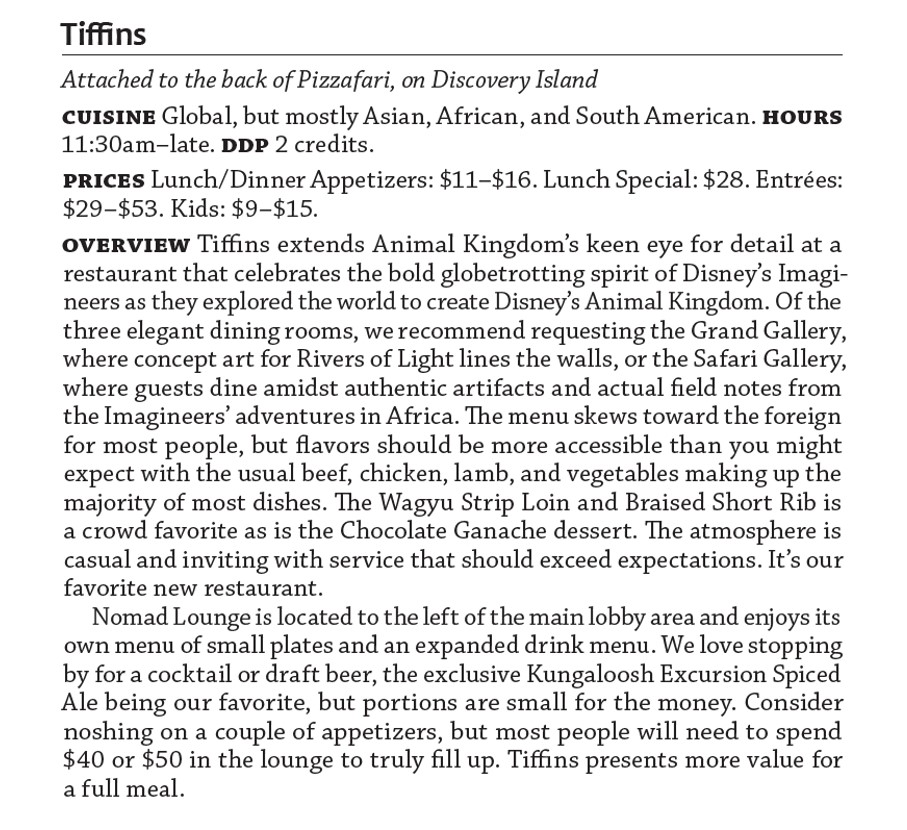 The online menu is here.
The physical menu (click it to enlarge it) and some other shots, several in focus, from my last meal here: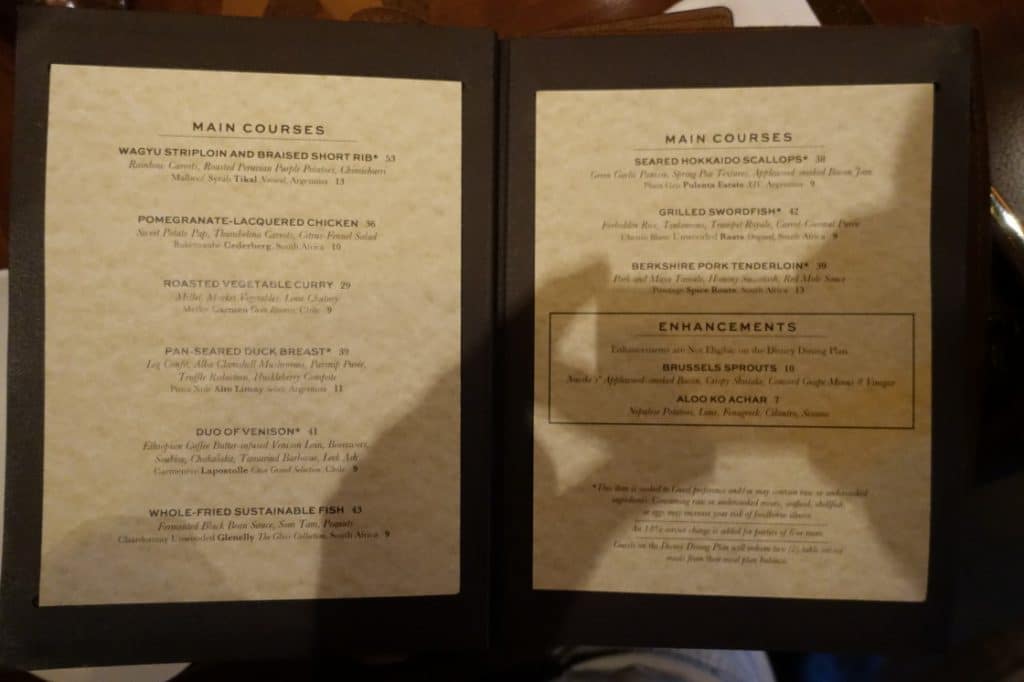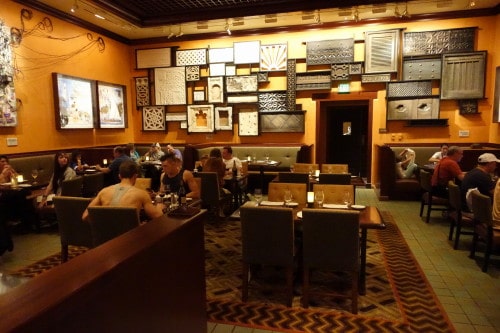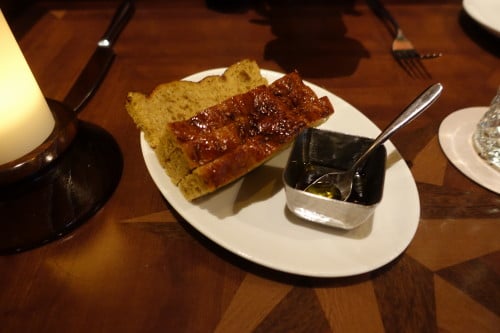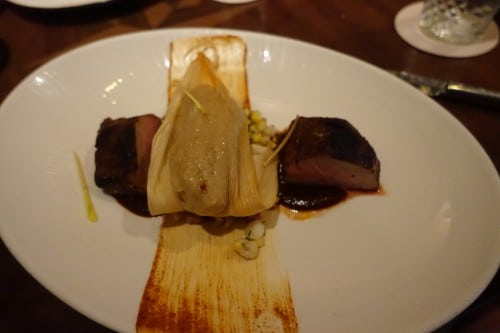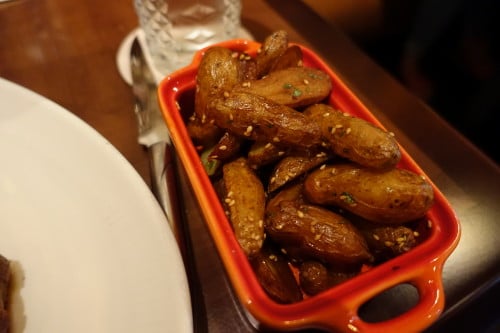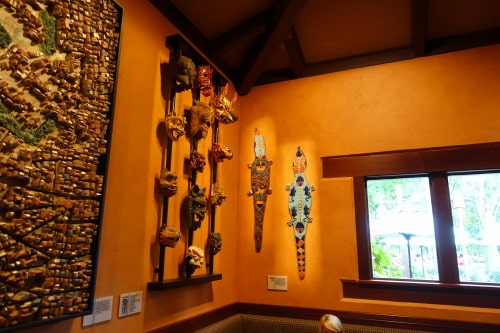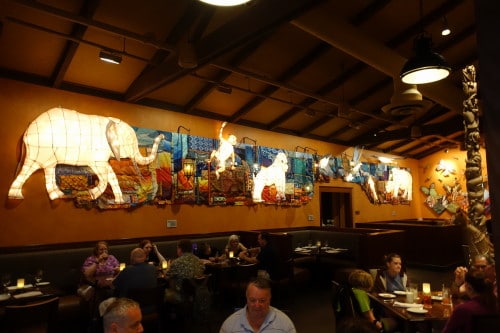 You need to see Rivers of Light; you need to eat, and specifically you need to either dine well or eat with Mickey Mouse. Either way, a Rivers of Light dining package can be an effective way to both do that—at Tiffins or Tusker House.
Note that as Disney experiments with how frequently and at what times it will show Rivers of Light, the package is not available to book six months ahead like regular Disney dining—it's been three months or so lately. Check your dates here.


Follow yourfirstvisit.net on Facebook or Twitter or Pinterest!!