Caribbean Beach Pin Code for ~$82/Night Savings
By Dave Shute
Older son yesterday received a pin code offer for Disney's Caribbean Beach Resort for, after taxes, $81.88 a night off of standard room rates.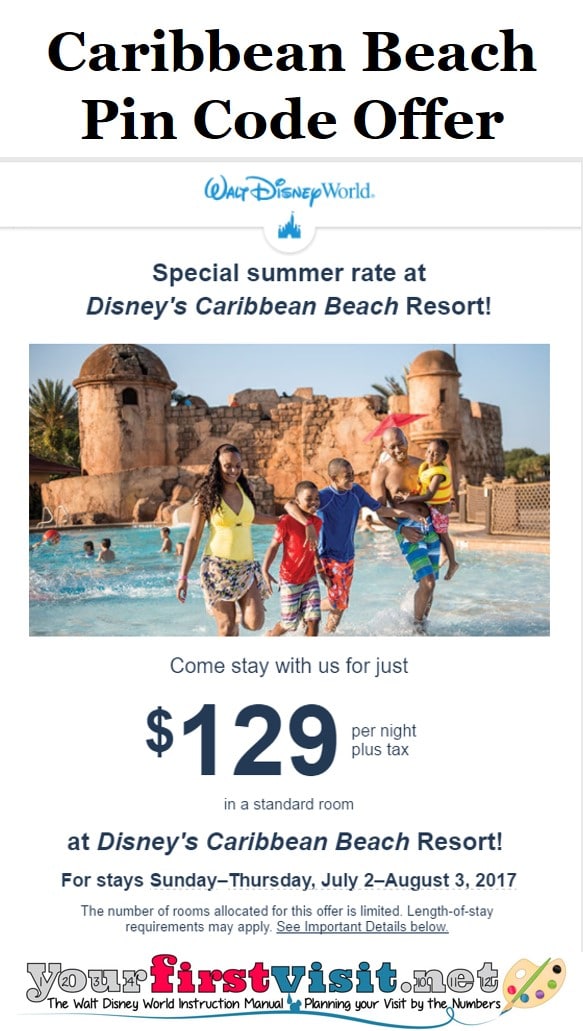 "Pin codes" are non-transferable Disney World deals offered to a specific household and accompanied by a unique offer code.  They can come via email or mail, and you can also call to see if you have one in your file. You can't get the deal if you don't have the code.
The deal my son was offered was for only weekdays during the period July 2 through August 3, and can't be combined with other offers.
This savings, to me, more than makes up for the issues of the current redo at Caribbean Beach.


Follow yourfirstvisit.net on Facebook or Twitter or Pinterest!!
RELATED STUFF