Photo Tour of a Standard Room at the Disney World Dolphin
By Dave Shute
For the first page of this review of the Disney World Swan and Dolphin, see this.
REFURBED STANDARD ROOMS AT THE DISNEY WORLD DOLPHIN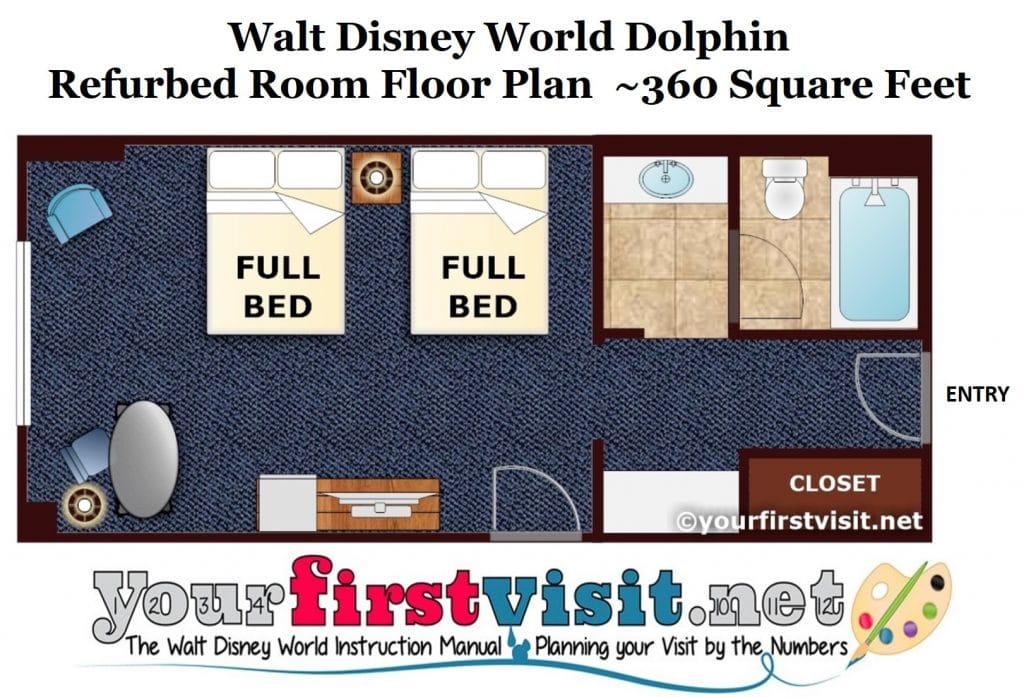 Rooms at the Dolphin  completed a refurb in 2017, and this photo tour is of a refurbed room. The main elements of the refurb were a simplified bath, new dresser and table, and different fabrics and finishes. Refurbed rooms have kept the full beds and single sink that make Dolphin rooms less family-friendly.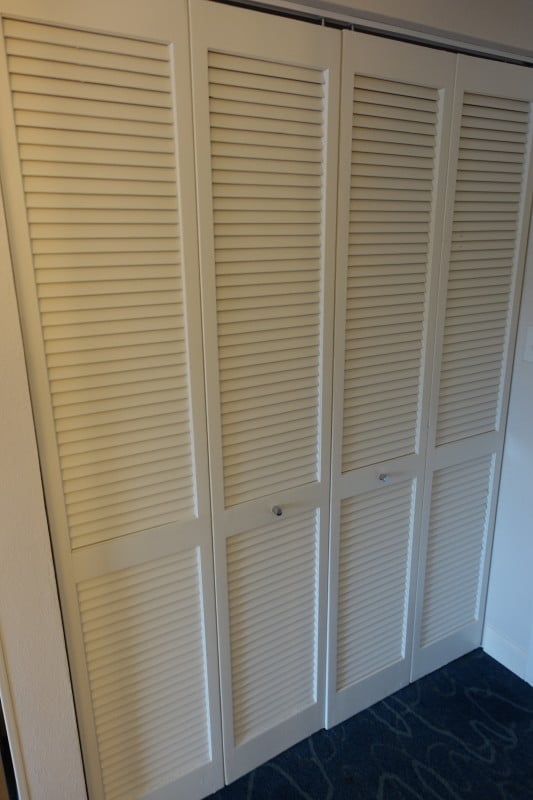 The room layout is traditional with a bath on one side of the entry and a closet on the other.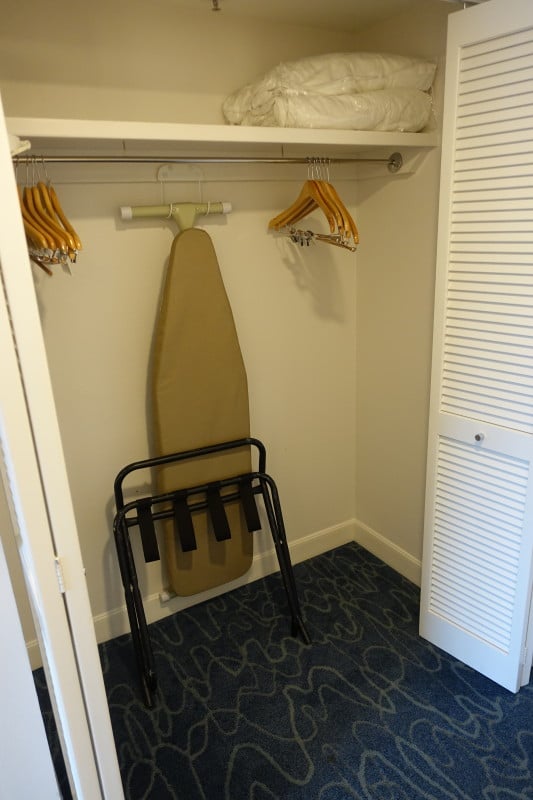 The closet is large but not as engineered for capacity as are those in Swan rooms.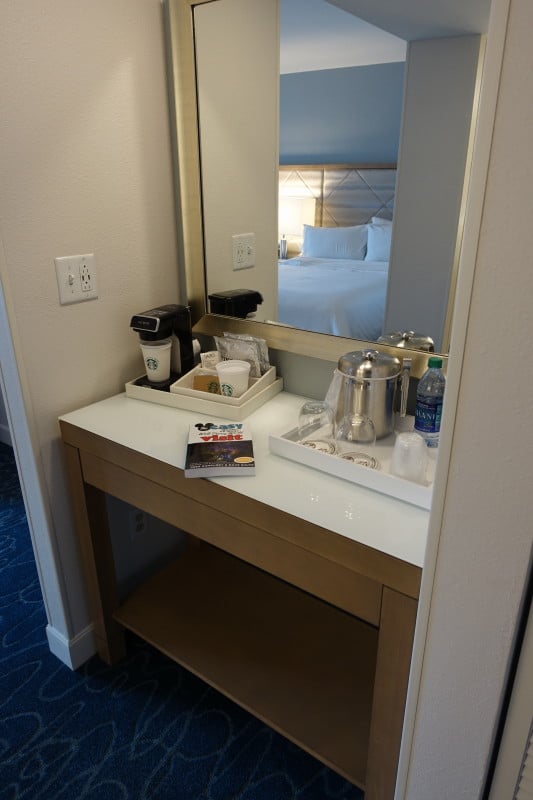 Next to the closet is a small station with a coffee service on top and a shelf below. The mini-fridge that used to be here has shifted into the main room.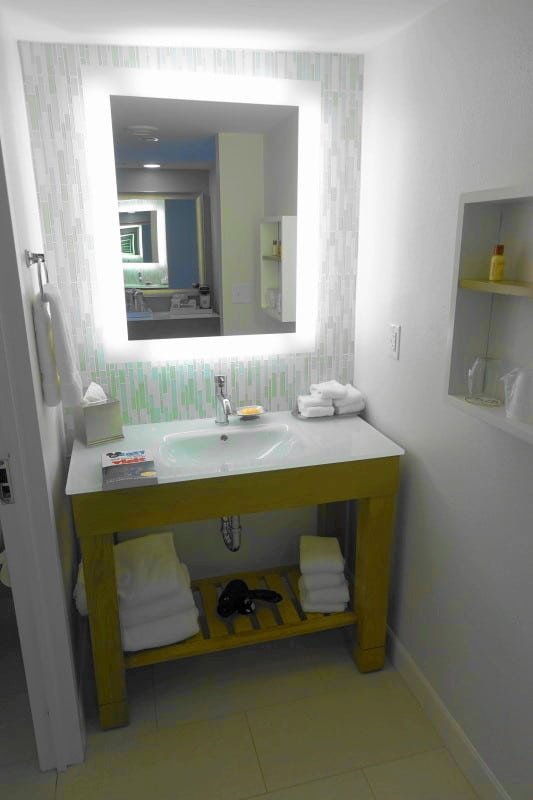 The divided bath has a single sink in an outer space…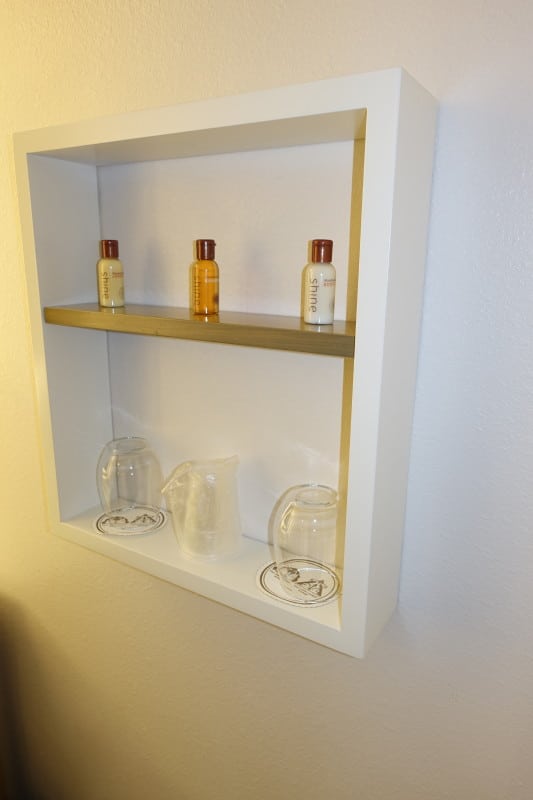 …with some amenities in shelving between the studs.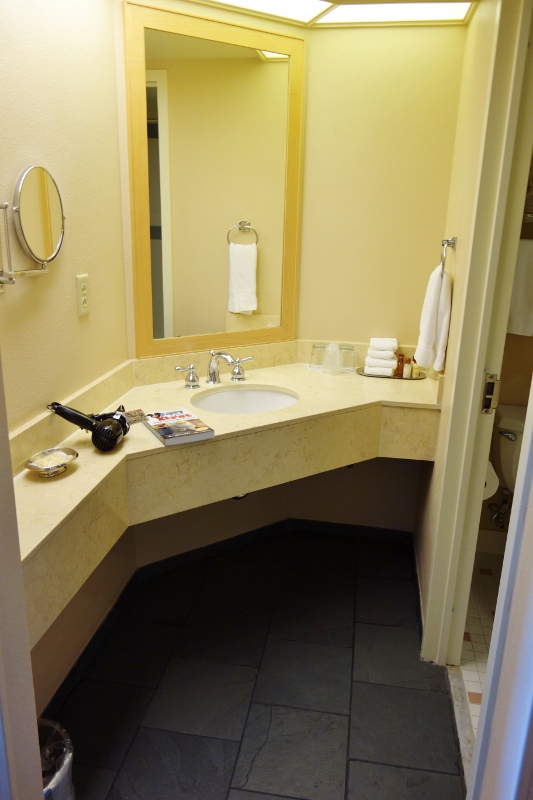 This layout adds simplicity and space to what used to be an angled sink and vanity area.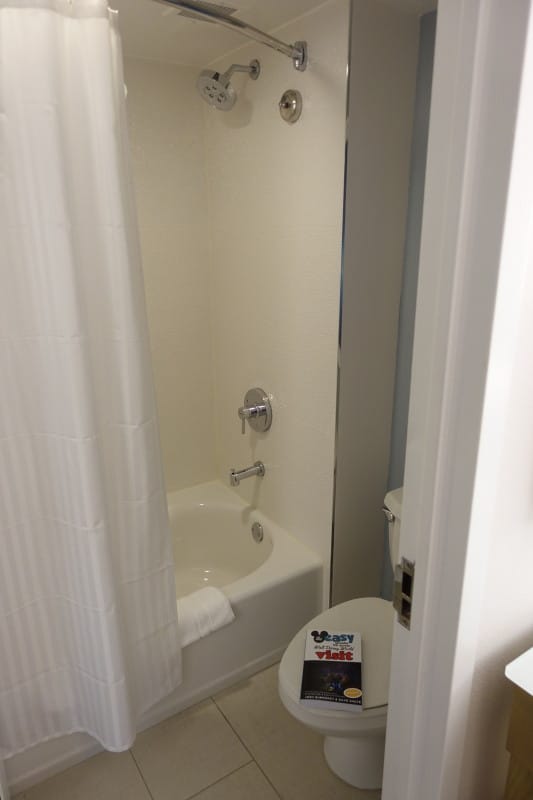 Beyond the sink area you'll find in their own space a toilet and tub/shower combo.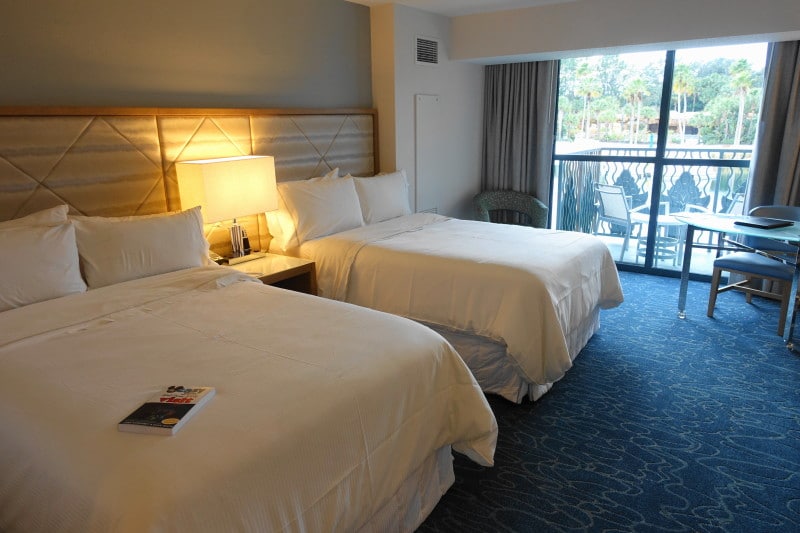 Deeper in the room the bed side offers two full beds. Note the easy chair beyond them.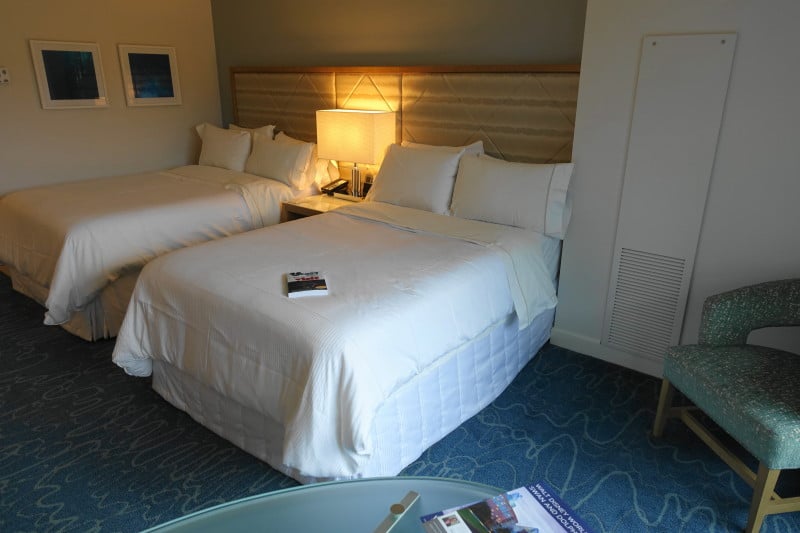 Here's the beds from the back.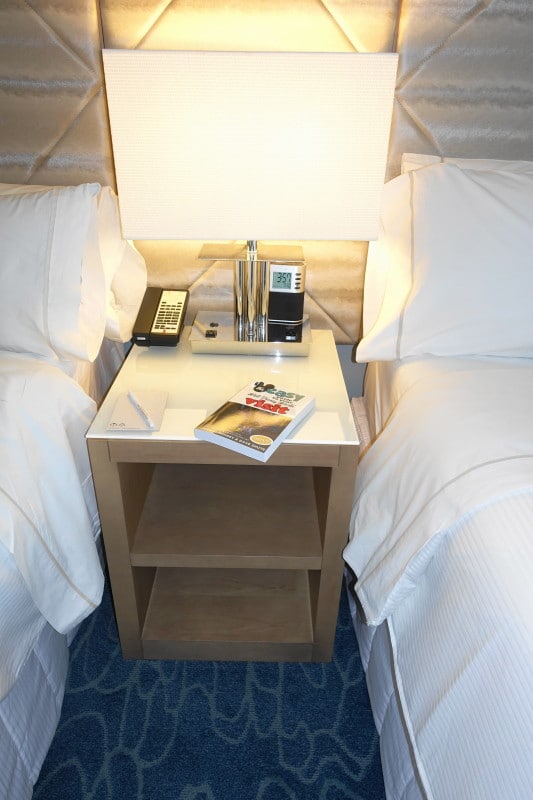 Between them is a small bedside table.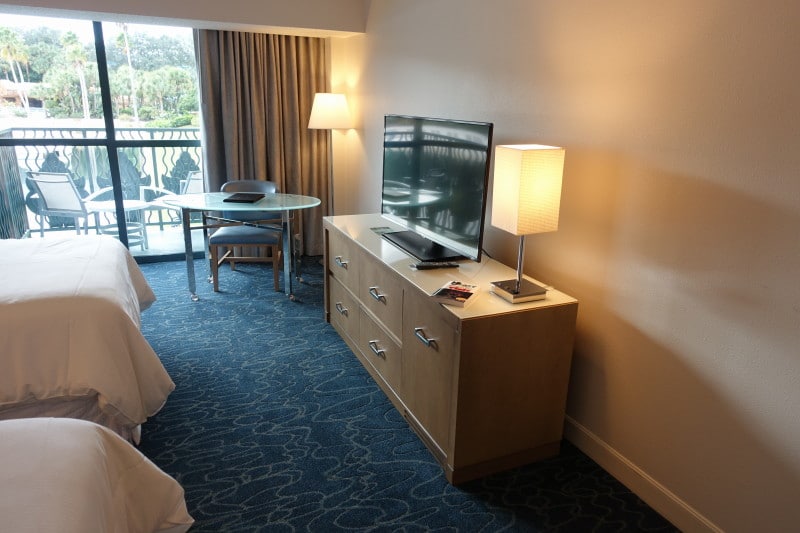 The other side of the room has a dresser, TV, and a table and chair.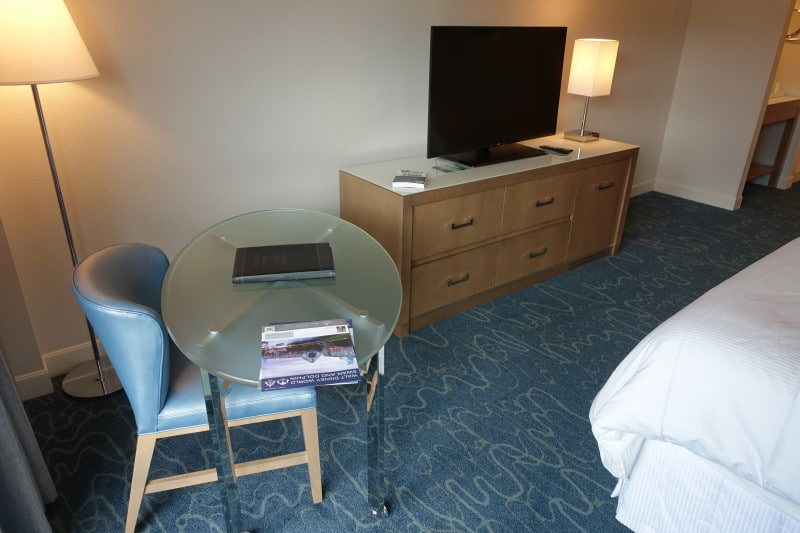 This side of the room from the back. The table can serve as either a dining or games table, or a desk.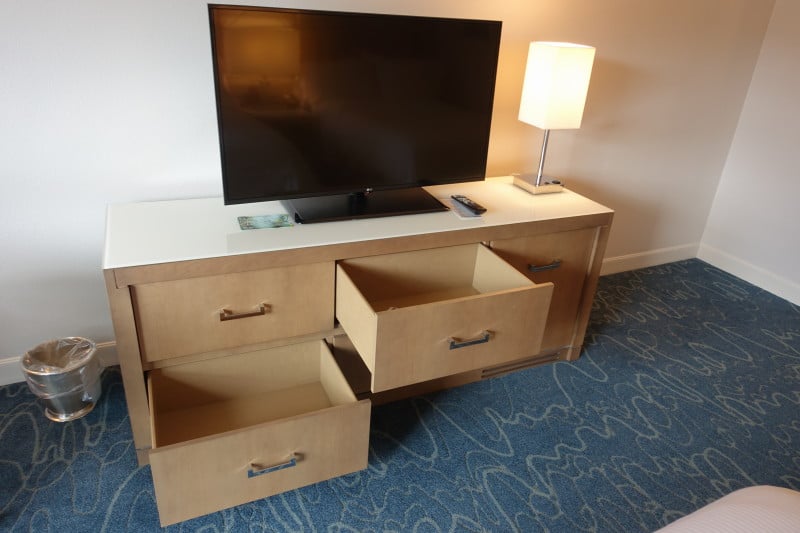 The dresser has four medium-sized drawers.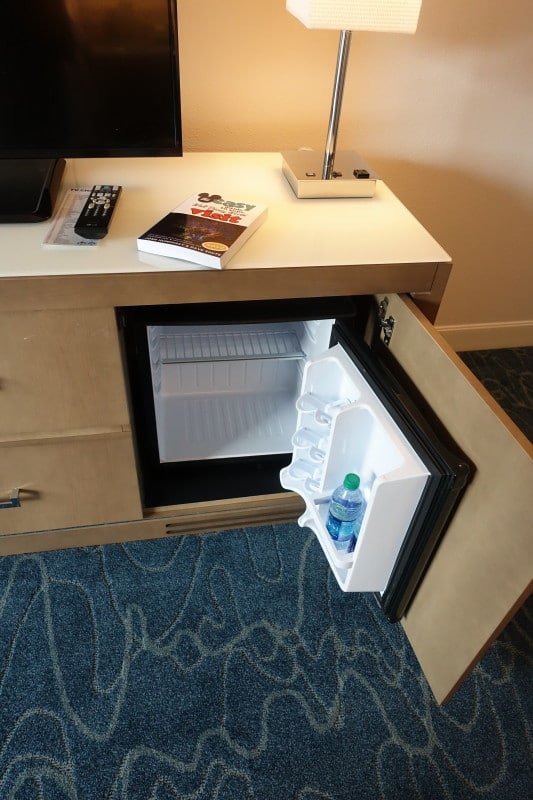 At one side of the dresser you'll find this mini-fridge
Dolphin rooms have a variety of views, and most don't have balconies.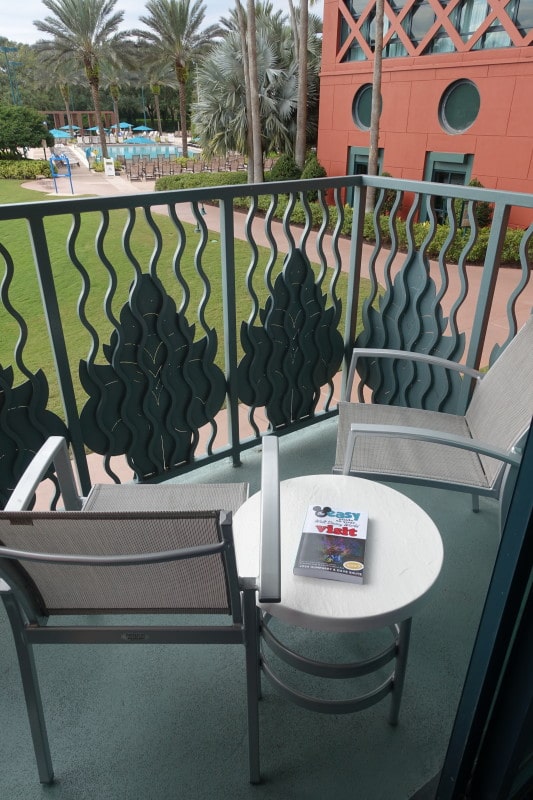 Our room did have a balcony, and from it I could see glimpses of the Hollywood Studios Star Wars fireworks!
This review continues here!



Follow yourfirstvisit.net on Facebook or Twitter or Pinterest!!
RELATED STUFF