Amenities at the Disney World Swan and Dolphin
By Dave Shute
For the first page of this review of the Disney World Swan and Dolphin, see this.
The Disney World Swan and Dolphin share all amenities except parking lots (vast, a hike), lobby check in (each has its own lobby), and bus stops (in each case, outside the lobby to the left).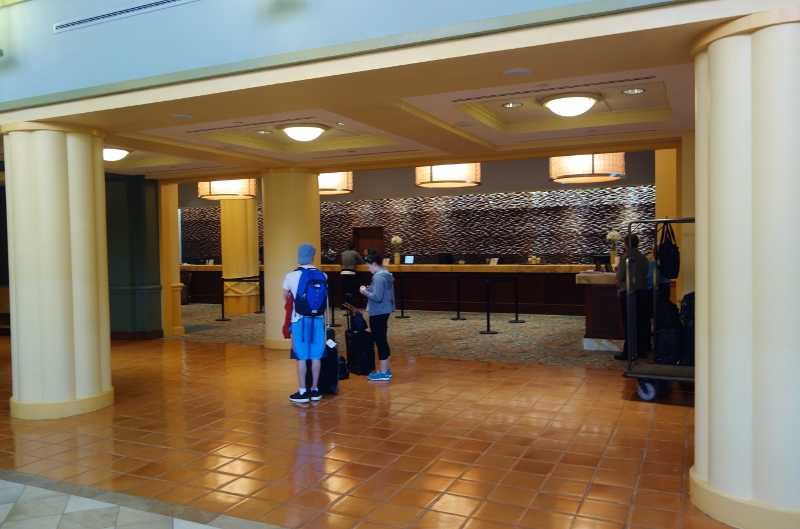 The Swan lobby, on its first floor, is small and decorous.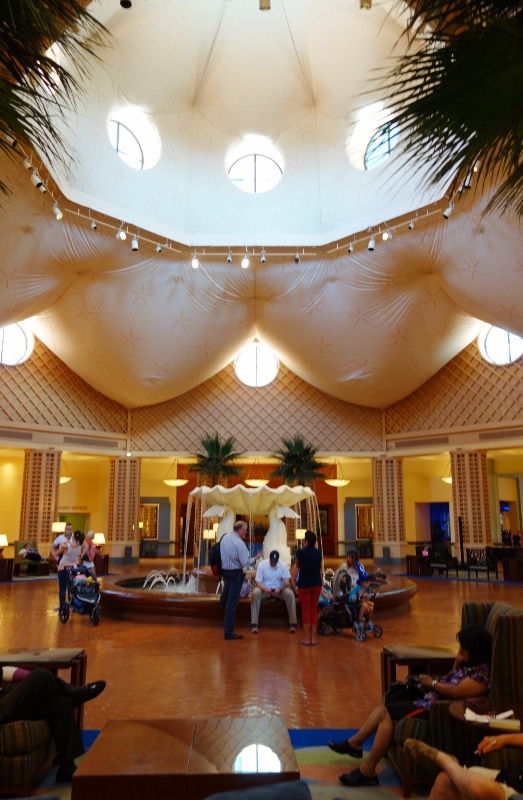 The third floor Dolphin lobby is more grand.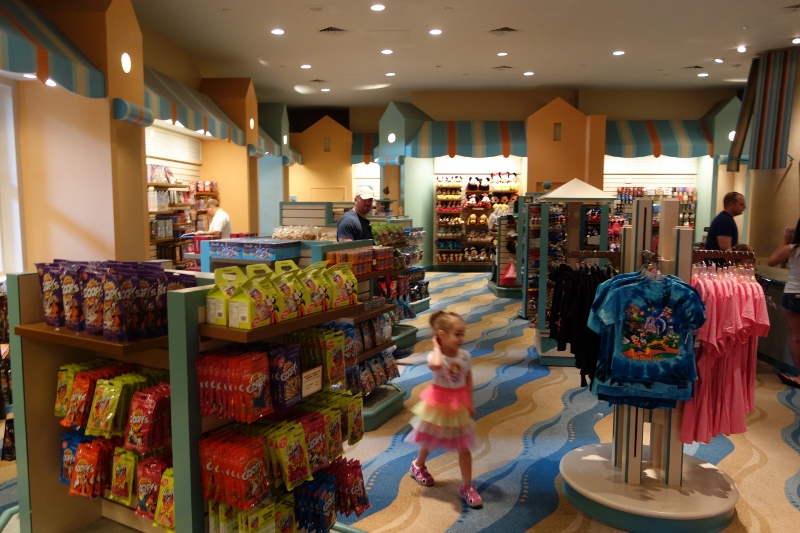 Each lobby floor has gift shops–one good-sized one at the Swan (above) and several varied shops at the Dolphin (below).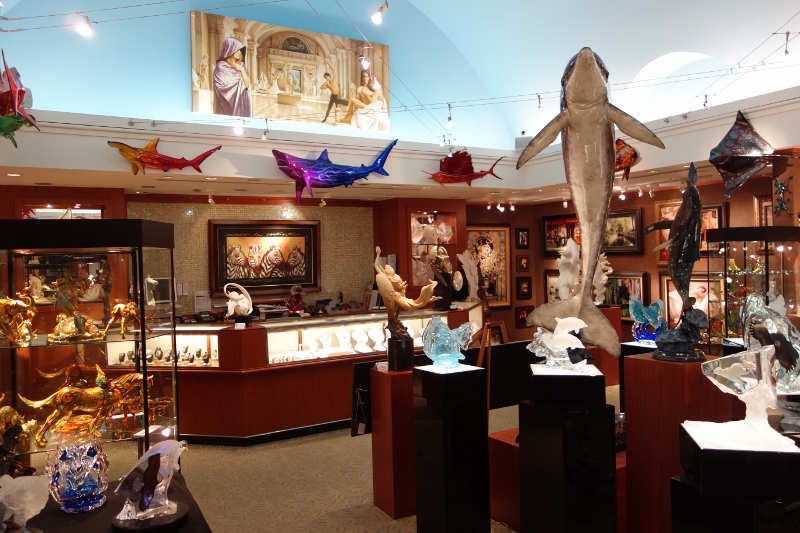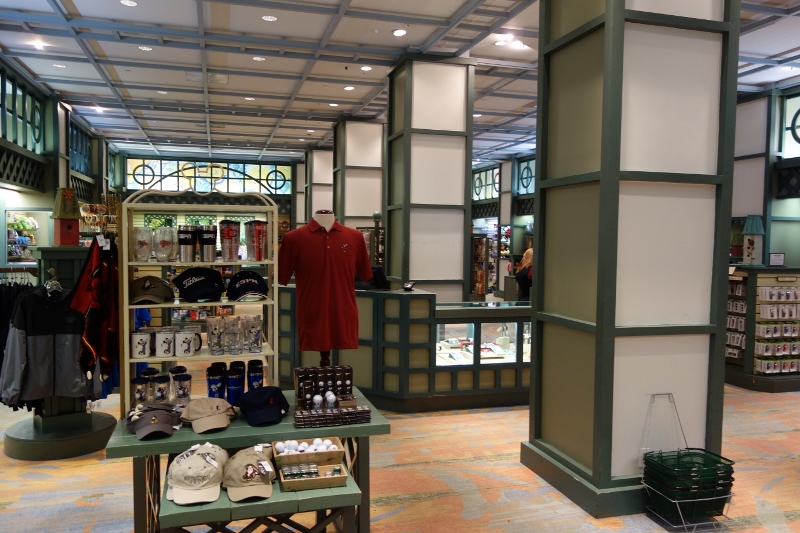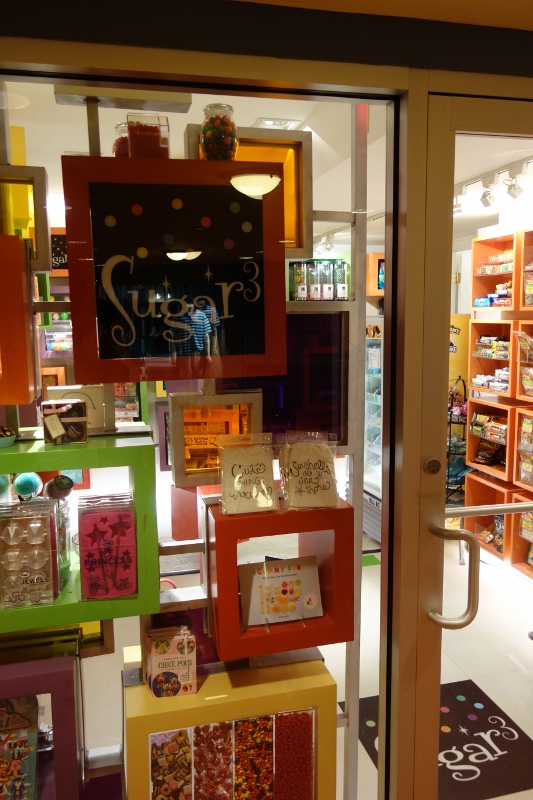 There's also a lot of snack-type items available in Picabu, the 24-hour quick service located on the first floor of the Dolphin, by the registers.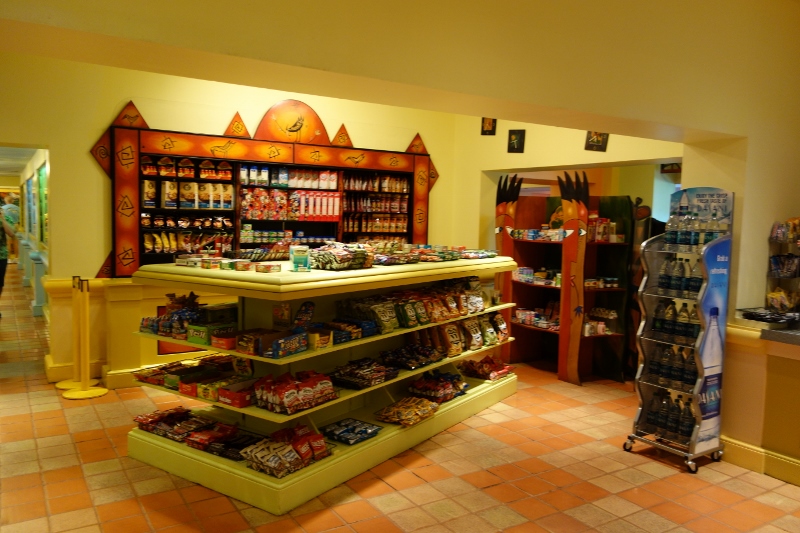 Some of the Picabu stock.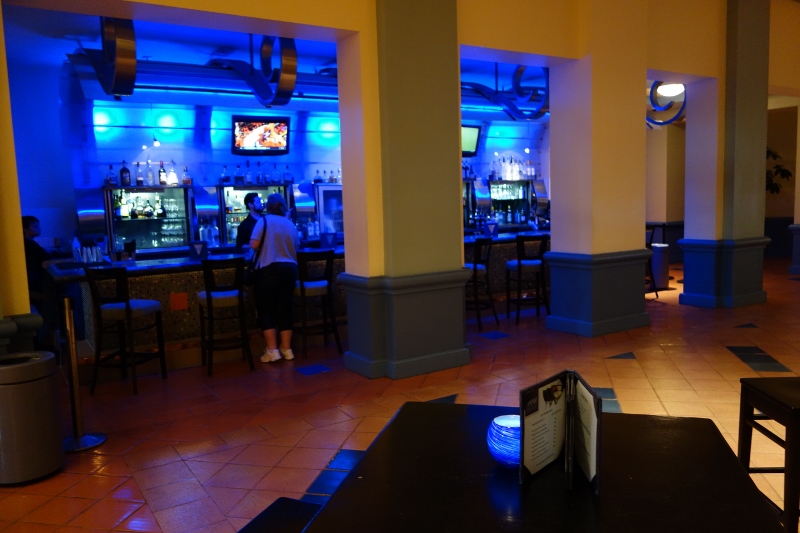 Each also has a lobby coffee bar…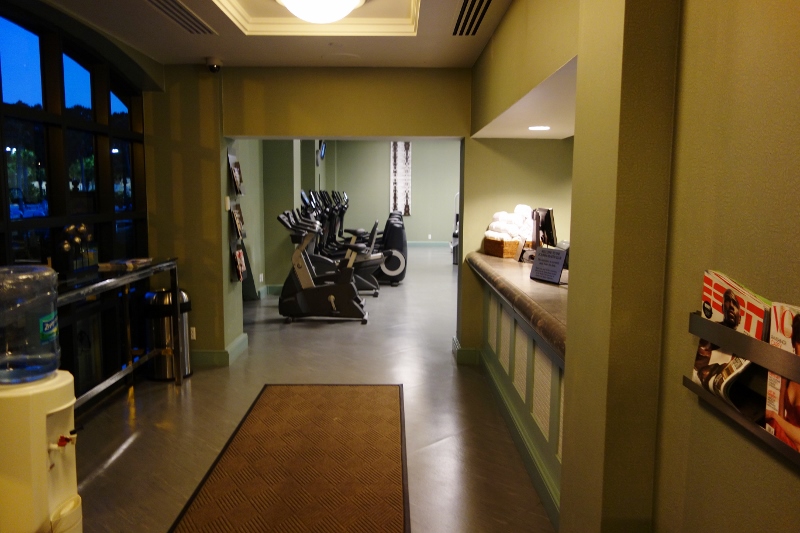 …and a gym–the one at the Dolphin is above. Both are by the pools.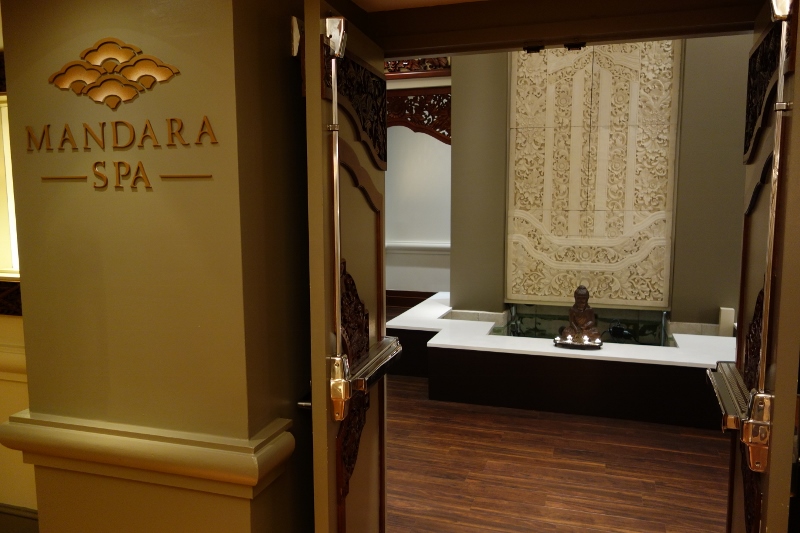 The Dolphin offers the well-regarded Mandara Spa…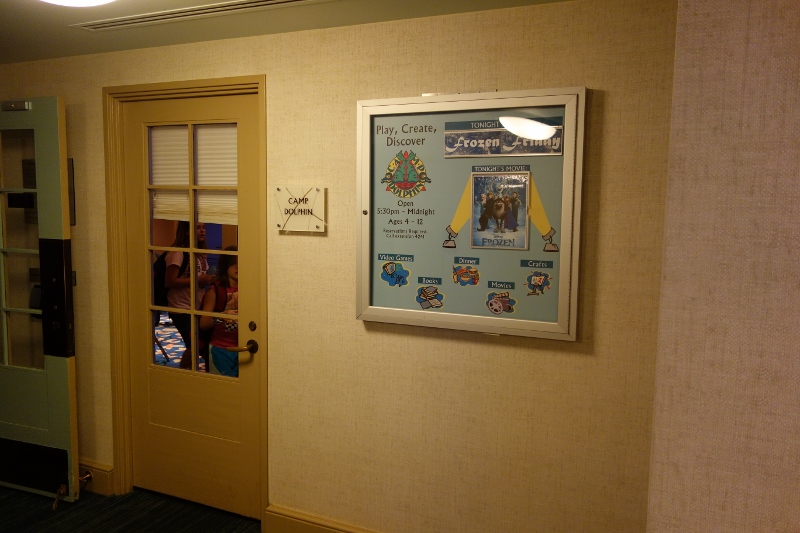 …and also child care in Camp Dolphin.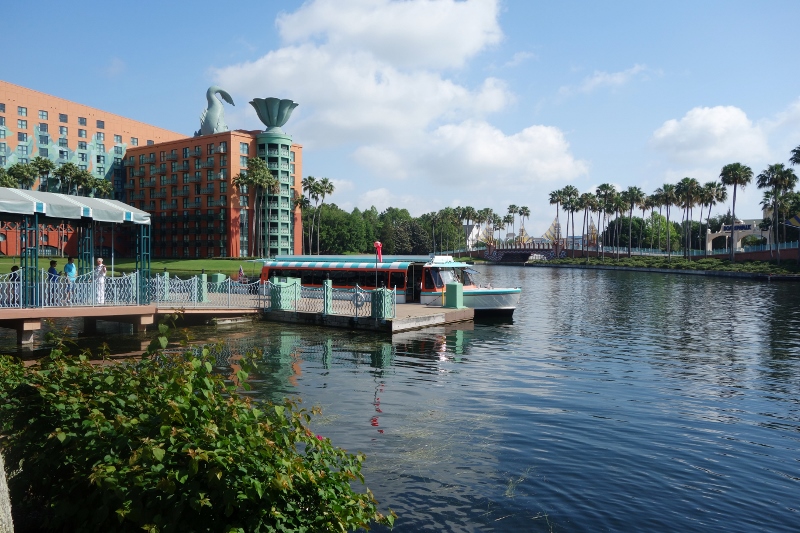 There's a boat dock between the two main buildings with boats that go to Disney's Hollywood Studios, Epcot, and the Disney-owned Epcot resorts.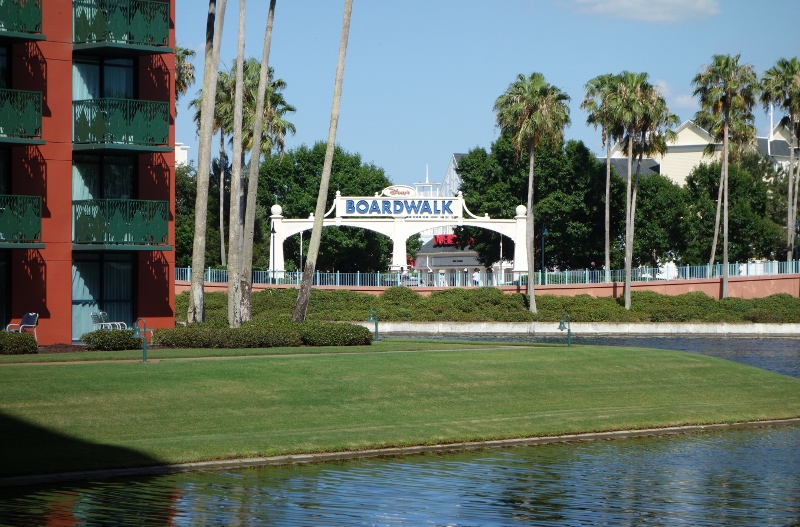 You can also walk to either park. To get to the paths, head toward the BoardWalk. (You should also check out the BoardWalk itself, which can be fun.)
Buses serve Disney Springs, the water parks, and the Magic Kingdom and Animal Kingdom theme parks. The bus stops are outside the lobbies on the left.
These hotels are the only ones at Disney World within walking distance of a mini-golf offering.
DINING AT THE SWAN AND DOLPHIN
Counting some seasonal and pool offerings, there's a dozen dining venues at the Swan and Dolphin.  Leading the pack for adults are three fine dining experiences, each overpriced and aimed a little too sharply (in expense-account pricing and ambiance) at conventioneers.
Because the walkway between the Swan and Dolphin is just 600 feet, I group them here by type, rather than by hotel.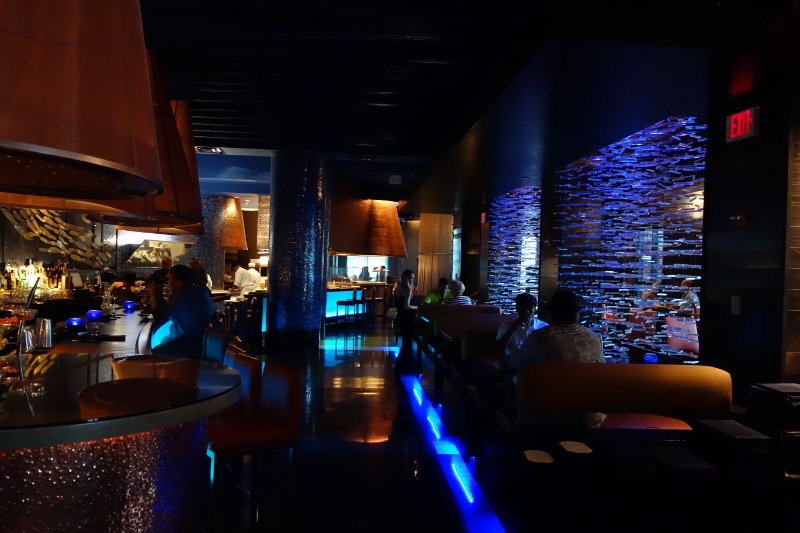 Unless you are committed to steak or sushi, Todd English's bluezoo (Dolphin) will likely be the best choice.  Seafood-focused but also with fine beef, bluezoo has a great setting but is quite expensive, and is the place you're most likely to find a tech conventioneer.
Kimonos (Swan) is a gentle and delightful sushi venue until 9p, when the conventioneers begin belting out karaoke, and is where you're most likely to find a a pharmaceutical sales rep from a sales meeting.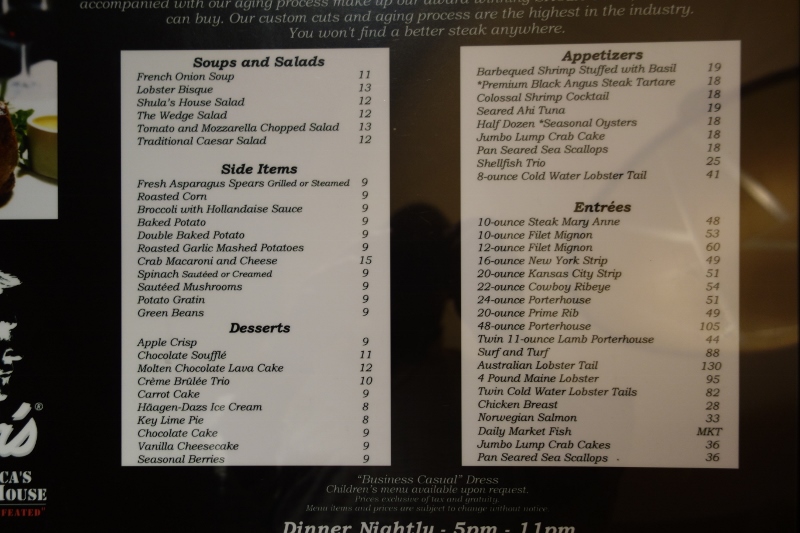 Shula's Steakhouse (Dolphin), menu above, entry below, is one of the three or four best steakhouses on property, and is where you're most likely to find a UAW conventioneer.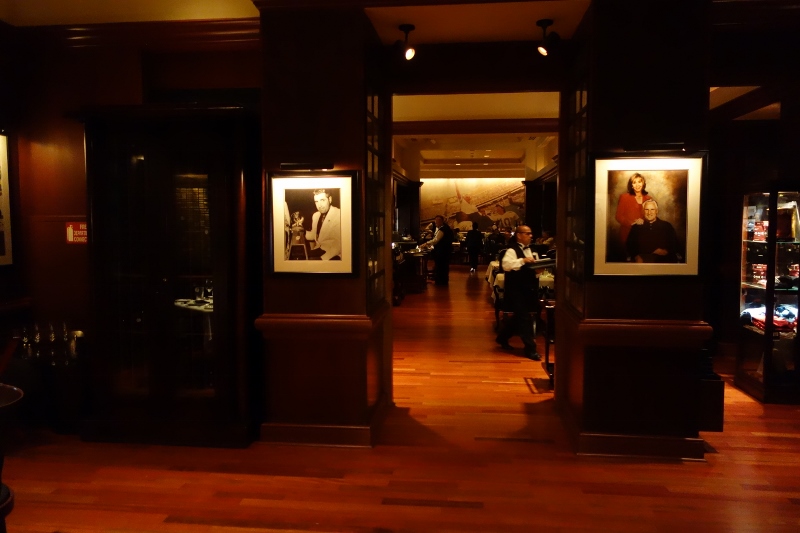 Two more table-service restaurants are more family friendly:
Garden Grove (Swan) serves traditional family foods for breakfast, lunch and dinner, and has Disney characters at dinner and at weekend breakfasts. Not worth a special trip, but its dinners are worth a visit if your family is staying here
Il Mulino New York Trattoria (Swan) offers upscale causal Italian cuisine.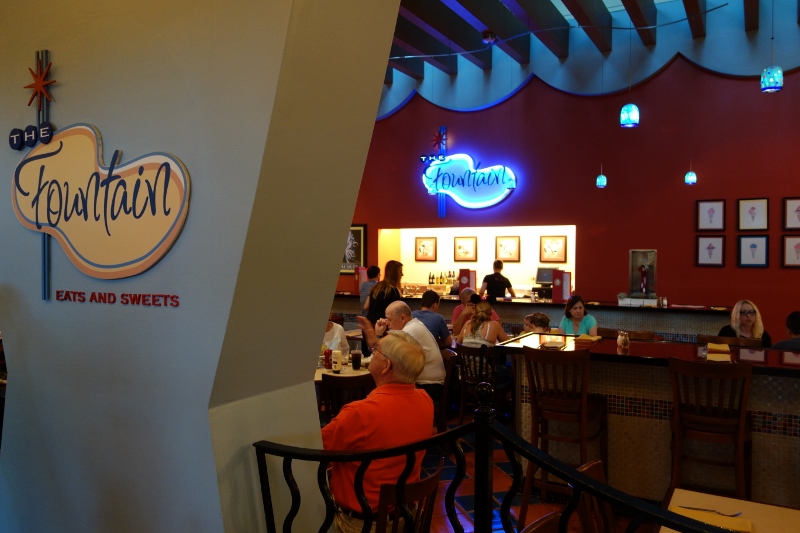 More casual options, all at the Dolphin, include the Fountain (above) (salads/ burgers/ sandwiches/ ice cream), Fresh Mediterranean Market (seasonal hours; more healthy options) and Picabu (below), a 24-hour counter-service offering.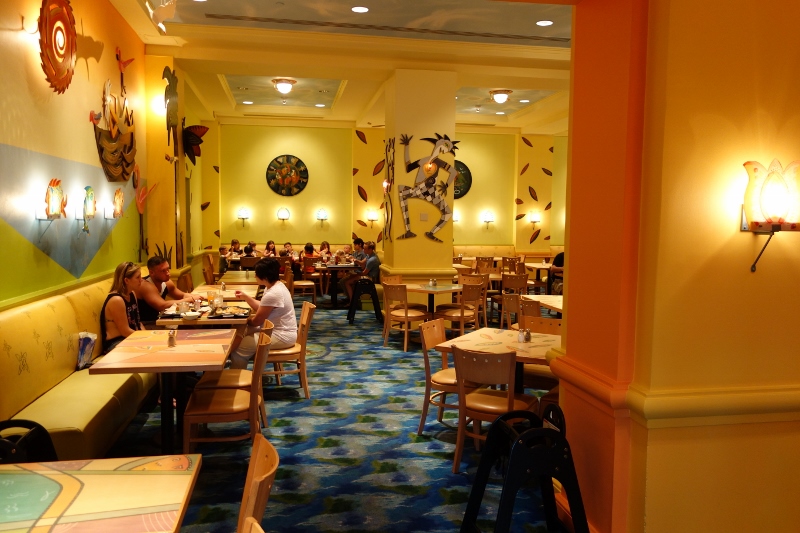 There's even more offerings (some with seasonal hours) near the marvelous Swan and Dolphin pools.
This review continues here!



Follow yourfirstvisit.net on Facebook or Twitter or Pinterest!!
RELATED STUFF