Giveaway Winners/Next Giveaway
By Dave Shute
Here are the winners of the giveaway of the free signed copies of The easy Guide to Your Walt Disney World Visit 2017–the best reviewed Disney World guidebook ever:
I had planned to pick only three winners on the merits, but the comments were so great is was hard for me to stop at even six!
And if you didn't win, don't despair.
First, if you book your trip using Kelly B as your travel agent, you get a free copy–plus her terrific and sweet help in making all your arrangements
Second, co-author Josh and I will be doing another giveaway later this month, this time of books signed by BOTH of us, thus either doubling or halving their value! Stay tuned, more details to come.
The actual winning comments: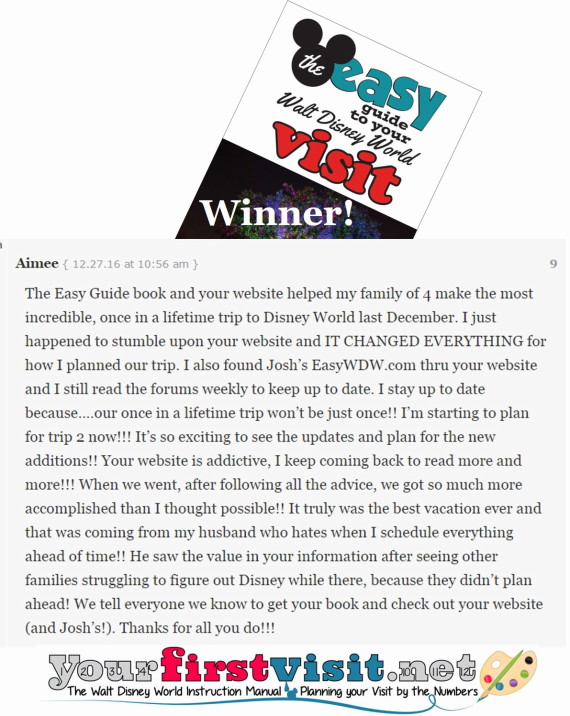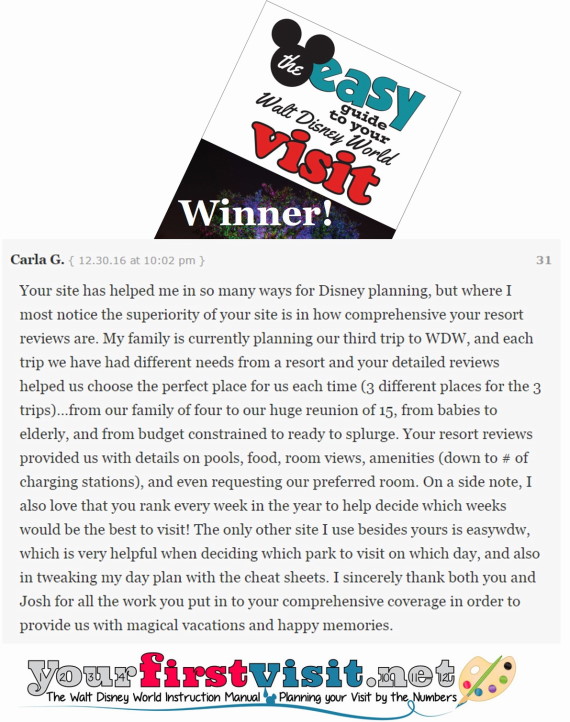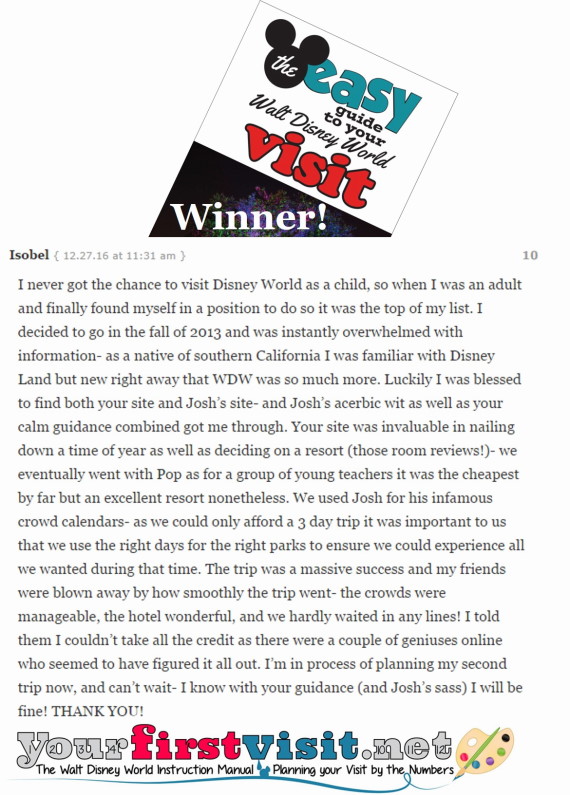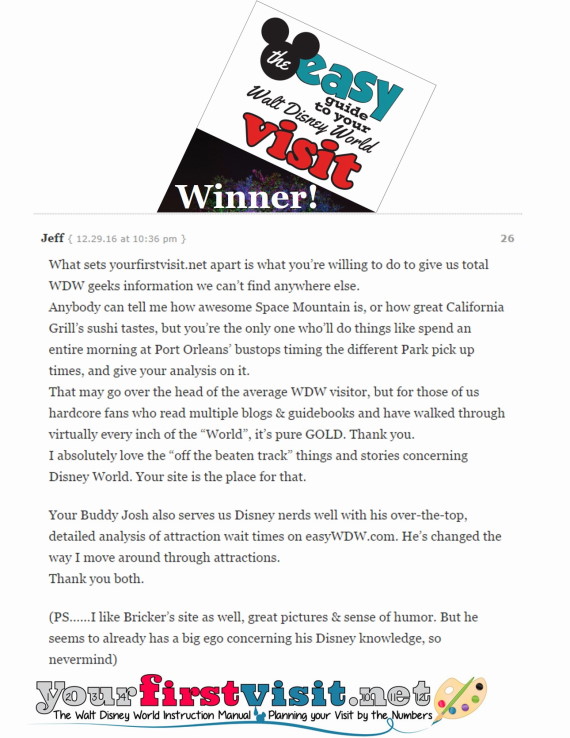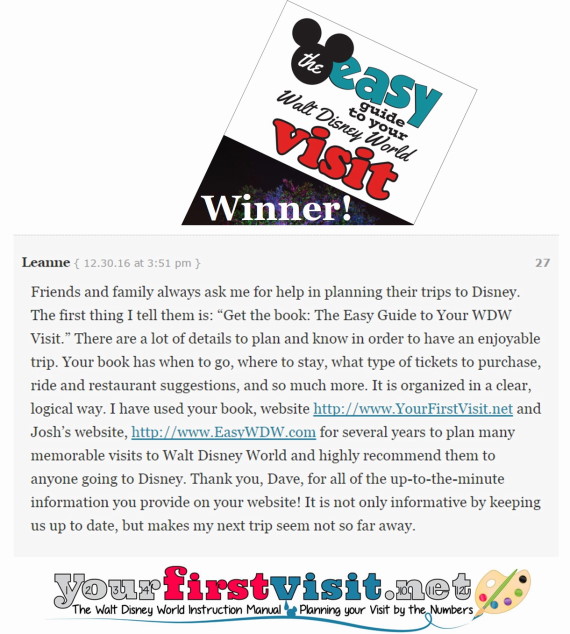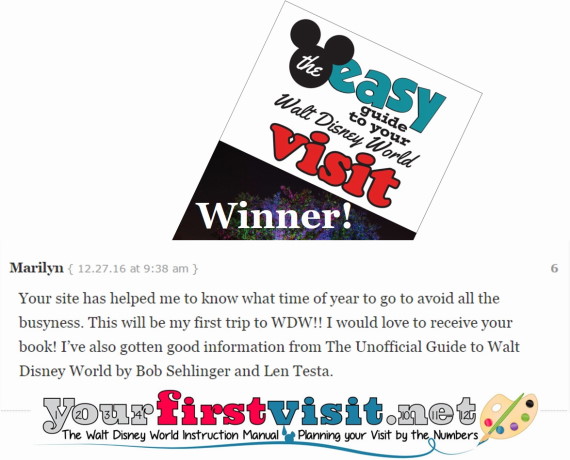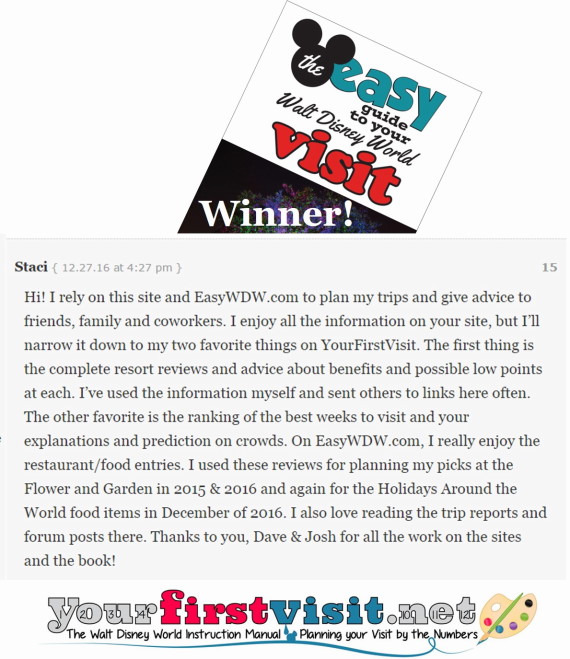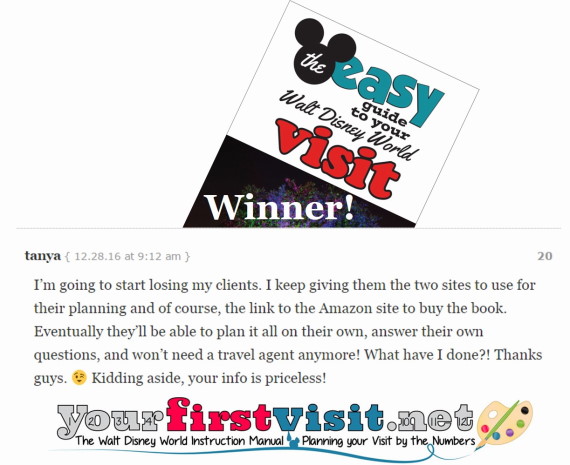 Follow yourfirstvisit.net on Facebook or Google+ or Twitter or Pinterest!!
RELATED STUFF