Refillable Mugs at Walt Disney World
By Dave Shute
REFILLABLE MUGS AT WALT DISNEY WORLD RESORT HOTELS
The To-Do Lists on this site have picking up refillable mugs, either as part of your Disney Dining Plan, or for cash (currently $17.99 + tax), as one of their early steps.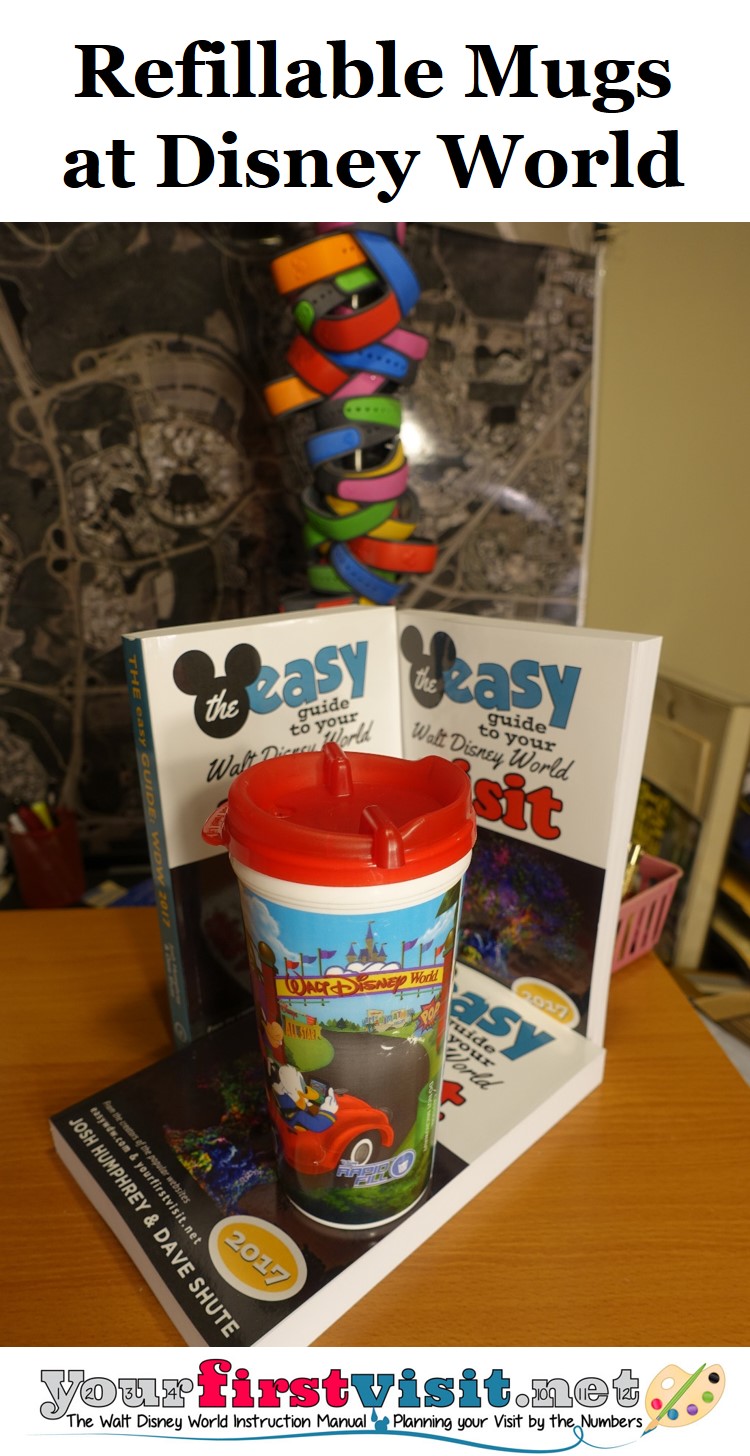 A refillable mug entitles you to free refills of the drinks available at your resort's beverage island—and sometimes from its pools as well, if beverage stations are available there—for the length of your stay.
You can also use them during your visit at other Disney-owned hotels, a dubious benefit except for those staying in multiple resorts on a single trip.
In the summer of 2016 Disney shifted from the old handled mugs to mugs with no handle.  So I guess they aren't mugs anymore, but cups?
In November 2016 Disney went back to the old "handled" mugs, pulling the handle-less cups it had began selling in the summer of 2016.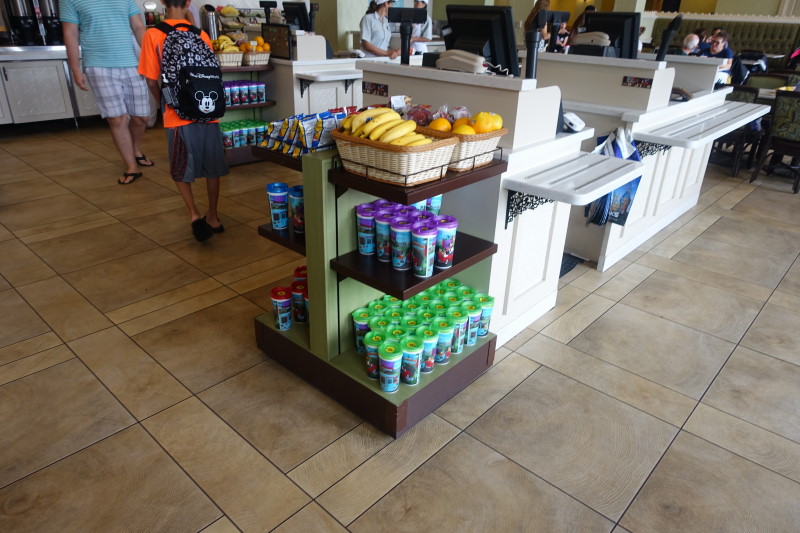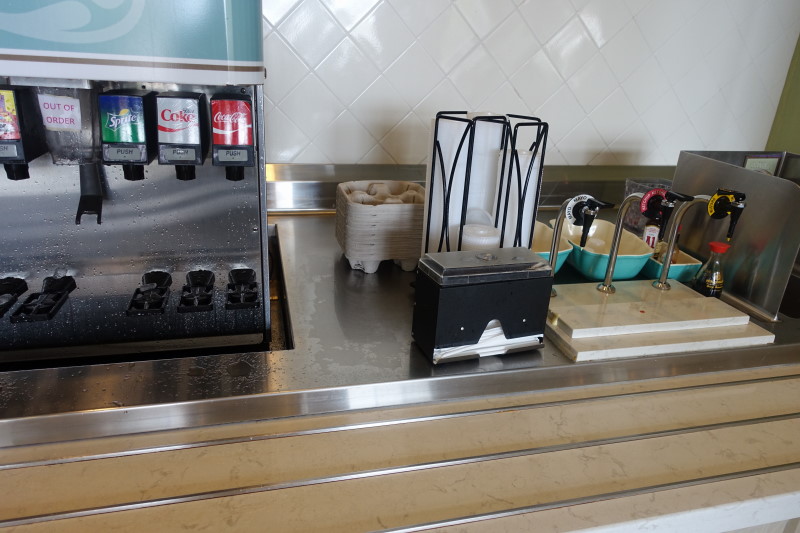 Drinks typically available are soft drinks; other drinks usually found in soda fountains—lemonade, PowerAde, iced tea, etc; coffee, hot water and tea bags, and hot chocolate.  Other drinks may be available as well.
Drinks almost never available are milk and juices—you need to buy these anew each time you want some.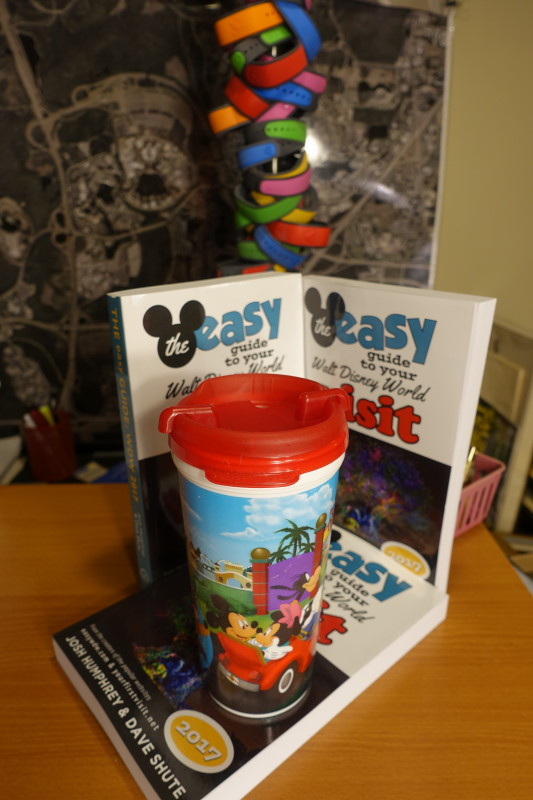 Even with milk and juices out, given the prices of buying the beverage island/pool soft drinks and coffee over a trip greater than 3 days, the refillable mugs are a good deal for almost all families. They are included free in the dining plans and if bought for cash, cost around $18, so you'll break even after half a dozen or so refills.
You CANNOT use the mugs for free refills at any of the theme parks, water parks, or Downtown Disney. (The water parks have their own refillable mugs, which can only be used at the water parks.)
Some resorts let you also get free refills at their pools, and others don't.  If this is important to you, ask before you buy them.
You can share mugs among your family—you do not need to buy one for each member.
Most families do buy one for each member–at least on their first visit. There's a thingy that prevents you from refilling from soda fountains quickly–e.g. you can't fill one with Powerade, dump it in a bucket, and immediately get more. You can, however, get coffee refills quickly–the thingy (an RFID tag, actually, read by a little shelf on the soda fountain) is not installed at the coffee pots.
While it has varied from year to year, currently if you buy the Disney Dining Plan you get a refillable mug free for each person on the plan.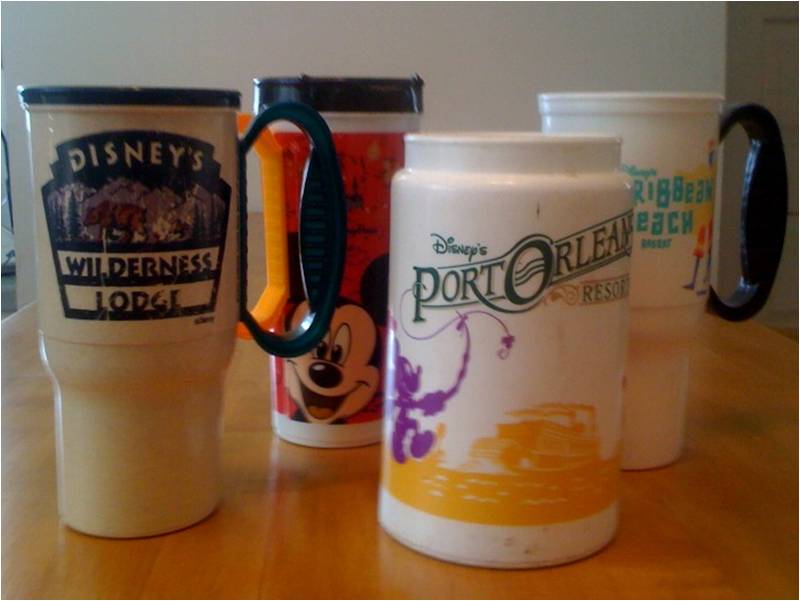 This site is for first time visitors—which allows me to avoid the "but they told me I could re-use my mugs on future visits" issue, and the "I miss the different mugs for different resorts" theme.
USES OF THE DISNEY WORLD REFILLABLE MUGS BACK AT HOME
I always bring my mugs back if there's room in our bags.
Beyond the obvious home and car uses, they also make great horse toys!
(That's my wife's Mr. Darcy playing with a refillable mug!)


Follow yourfirstvisit.net on Facebook or Google+ or Twitter or Pinterest!!
RELATED STUFF