Fort Wilderness: Loop 2100 and New Fences
By Dave Shute
A couple of updates from a drop-in at Disney's Fort Wilderness Resort & Campground at the end of August.
LOOP 2100
The Cabins were removed from Loop 2100 earlier this year, and after what for Disney was an incredibly quick re-do, a new set of camping sites has now opened there.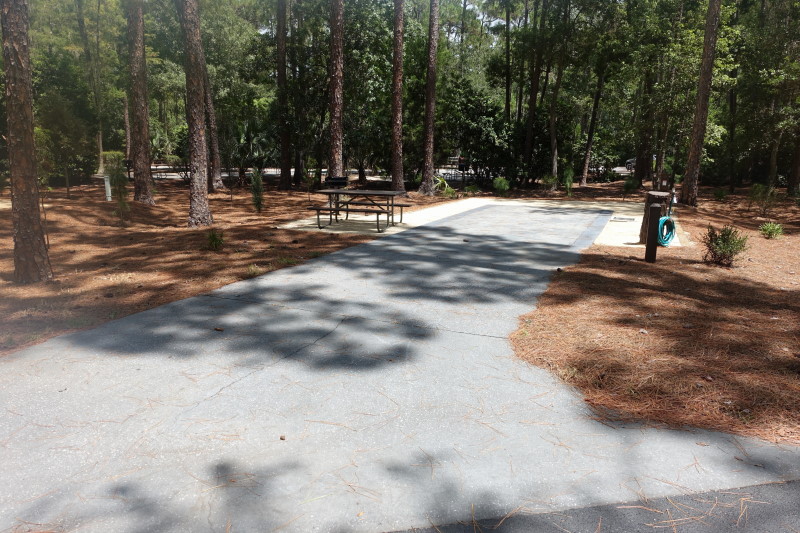 The new sites typically have a 12 foot wide driveway…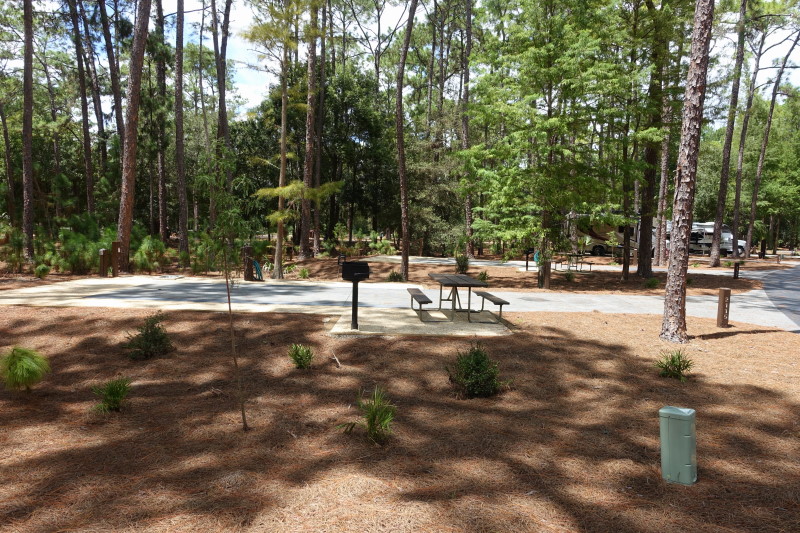 …an offset sand pad with the picnic table and grill…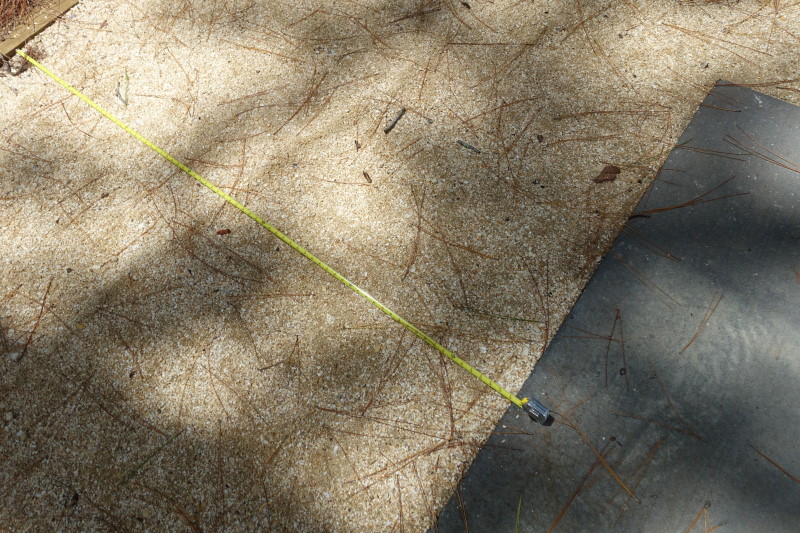 …and a six foot sand pad at the back.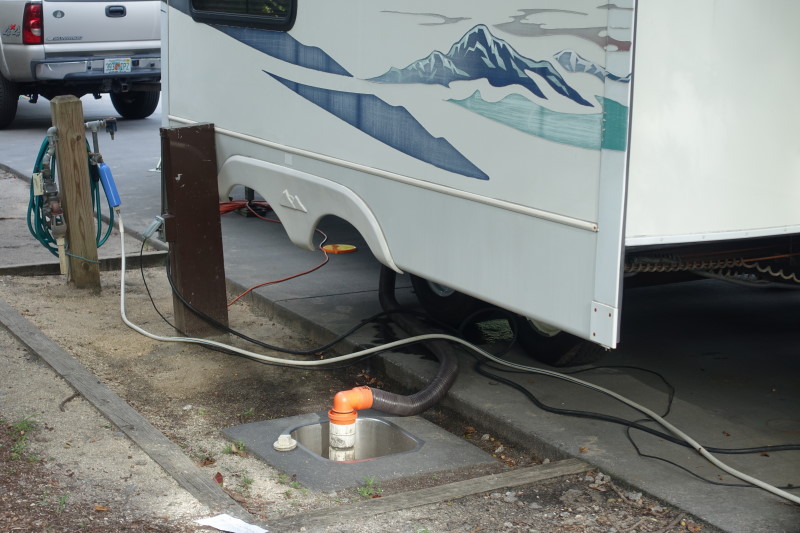 These typical sites are a little curious.  The asphalt is not wide enough or (mostly) long enough to serve as premium sites, or even fit some slide-outs.*
But the six foot sand pad at the back is too small for all but the smallest of tents, making these not typical of "full hook up" sites.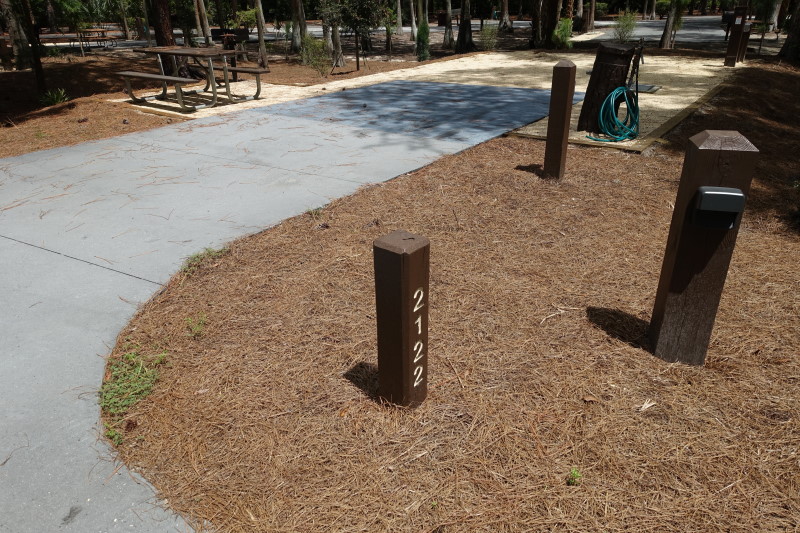 Then in the middle of them oddly is this site…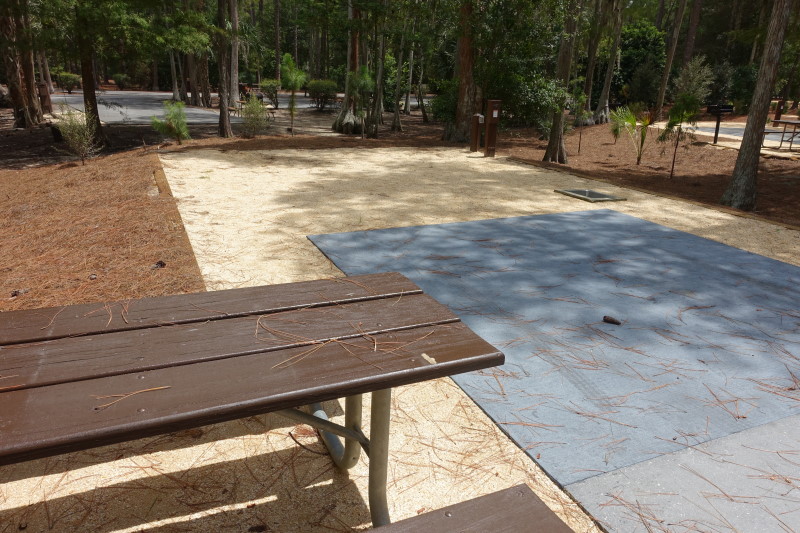 …with a 20 foot tent pad at the back. This was the only site like this I saw at Loop 2100.
Perhaps this is an "overflow site," aimed at all different kinds of gear, but mostly at those without tents.
Note that there's more photos of and discussions about this loop on the FortFiends.net forum–e.g. here.
*The photo is not from 2100, but I could not resist it…
WATER FENCES AT FORT WILDERNESS
The beach area at Fort Wilderness, like those in the rest of the Disney-owned resorts, is now fenced at the water: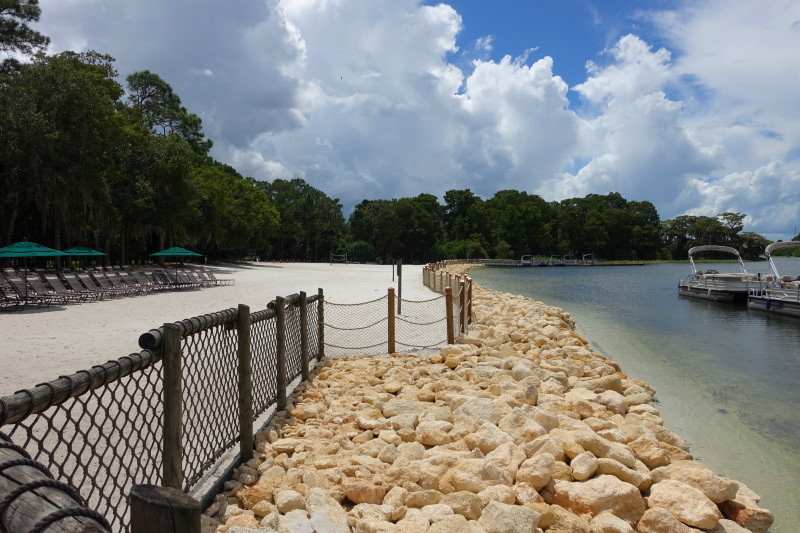 Another view: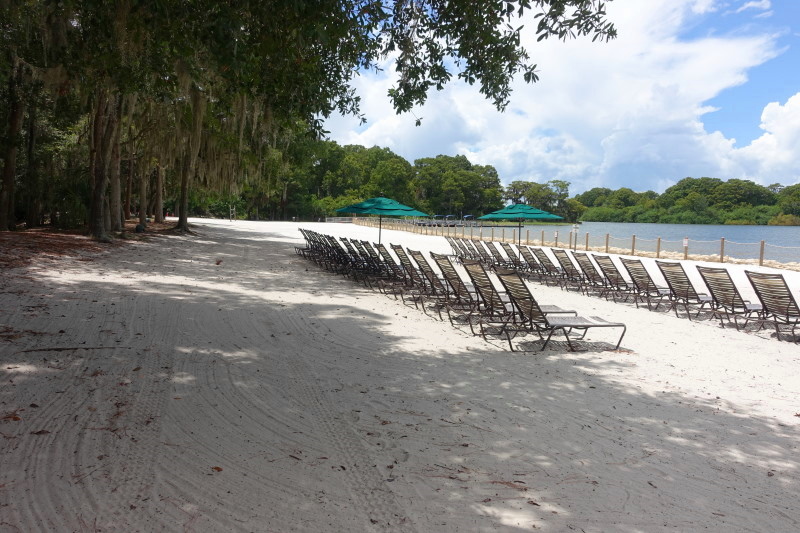 I found myself getting used to these fences quite quickly (on this trip I photographed them at every resort), and not finding them wildly obtrusive.
But I did wonder if the internal waterways at the Fort would get fencing as well.
The short answer is mostly not.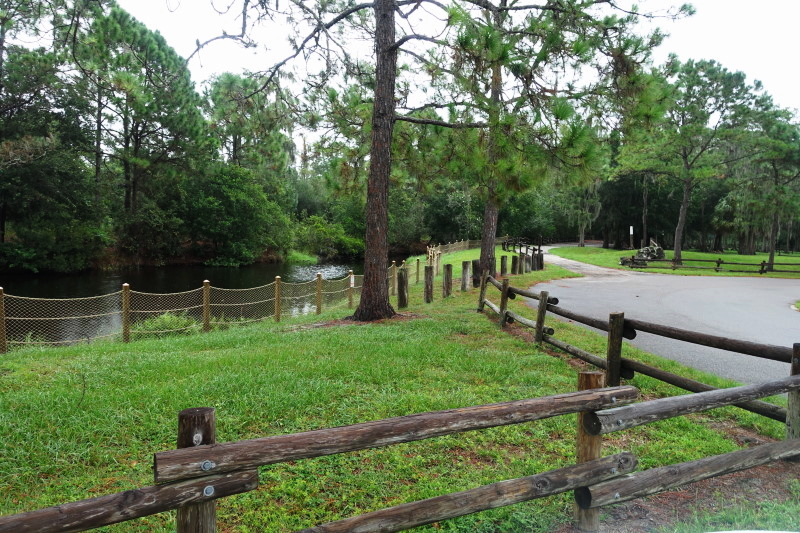 The only other fencing I found was near the group campsites at Creekside Meadows–probably a wise move if the groups camping here are like my scout troop.
Otherwise, all I saw were warning signs: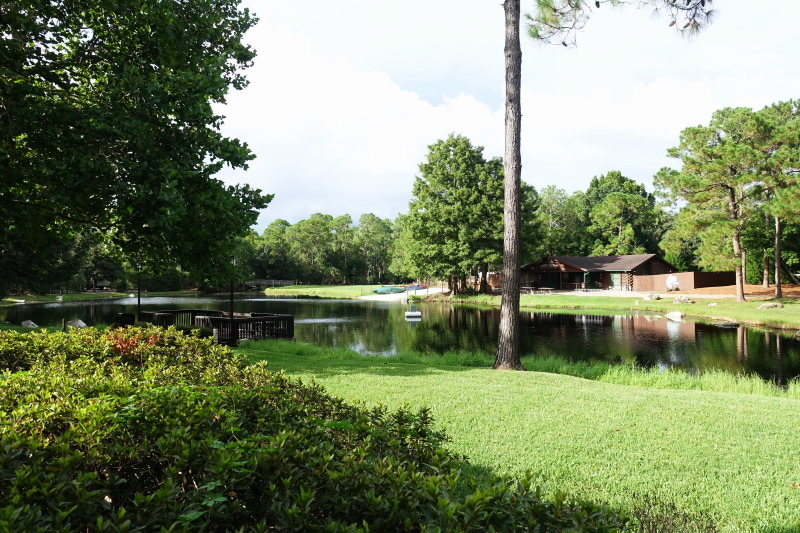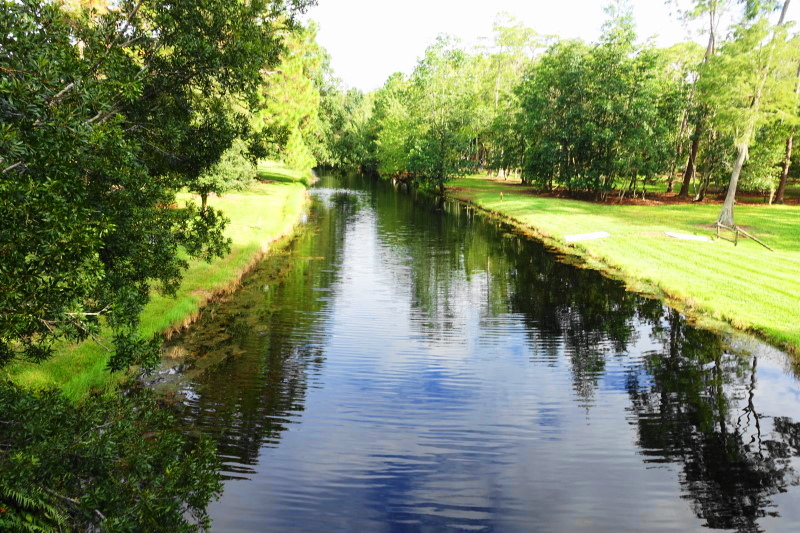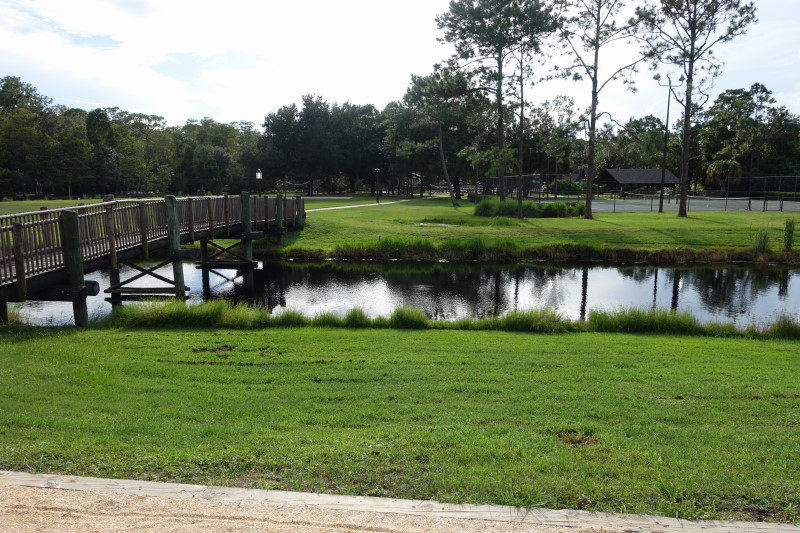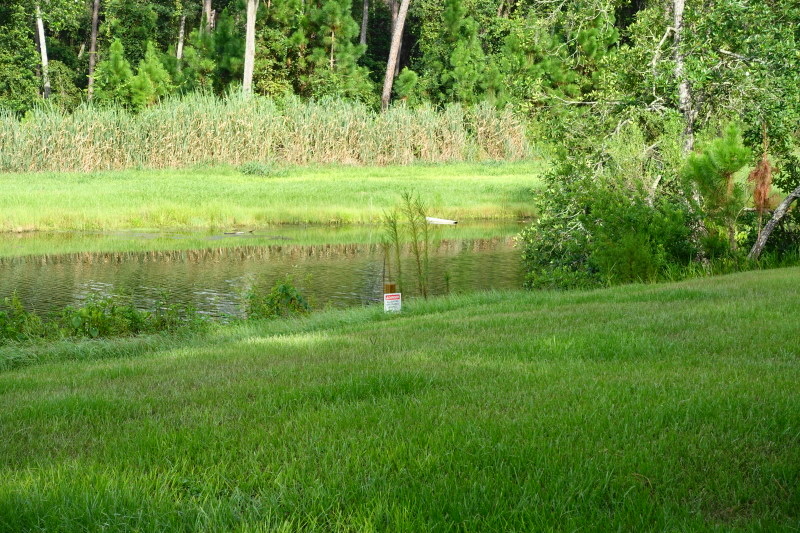 I was glad to see that these waterways are not fenced…


Follow yourfirstvisit.net on Facebook or Google+ or Twitter or Pinterest!!
RELATED STUFF