Loop 2100 Cabins Are Gone, Will Not Be Refurbed
By Dave Shute
The Cabins in Fort Wilderness are being refurbed–I believe all loops but 2800 and 2100 are done. (A photo tour of the refurbed cabins begins here.)
Earlier in the refurb there was ambiguity about what would happen to the Cabins in Loop 2100.  That ambiguity is over–they are gone.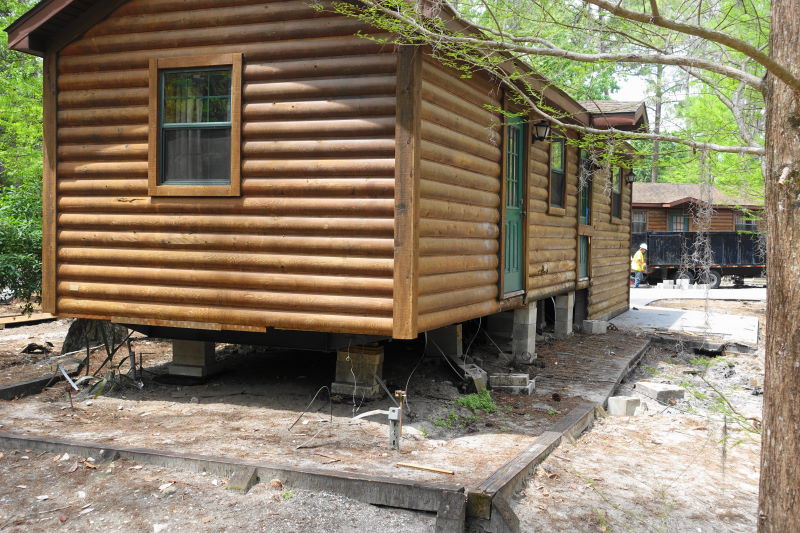 Wednesday the 20th I saw some 2100 Cabins being un-skirted but still on blocks…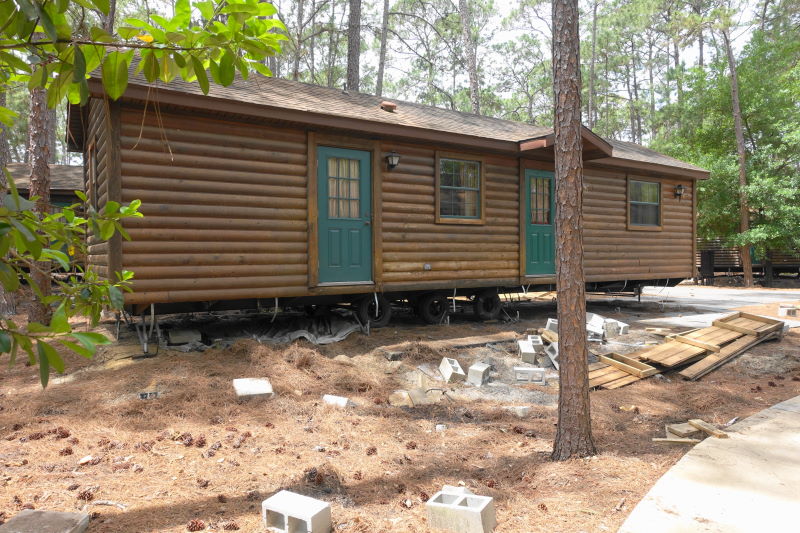 …and others on wheels.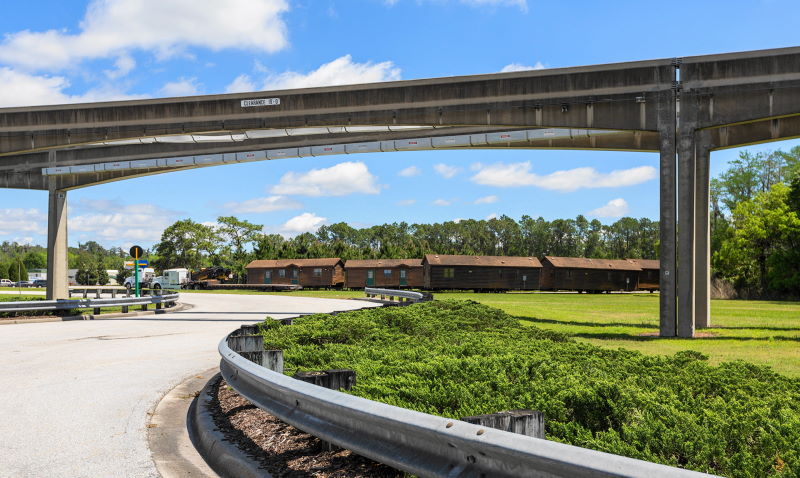 Well, they were all gone by the 22nd, and on the 23rd Josh of easyWDW got this shot from the passenger seat of my rental car of them on the old STOL strip that's now used for construction storage and staging.
There's no official word on what will happen to Loop 2100, but the smart money is on premium campsites for big RV rigs.


Follow yourfirstvisit.net on Facebook or Google+ or Twitter or Pinterest!!
RELATED STUFF