Review: Tree of Life Awakenings at Disney's Animal Kingdom
By Dave Shute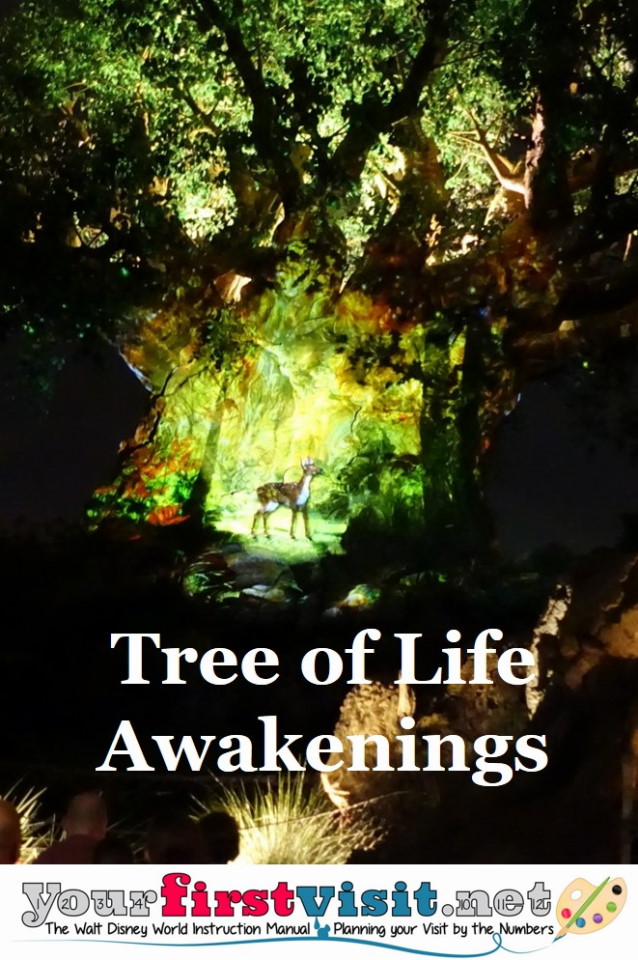 The Tree of Life has been the symbol of Disney's Animal Kingdom since it opened.
As part of the Animal Kingdom's recent move to late hours and an after dark program, a set of projections have been added to the Tree to add new interest to it in the evening.
Called Tree of Life Awakenings, there are four distinct brief shows, featuring
The start of each show is signaled by music. Between shows, what appears to be the "regular" Tree of Life appears–but not really, so watch closely.
Here's some images from my visit to the shows: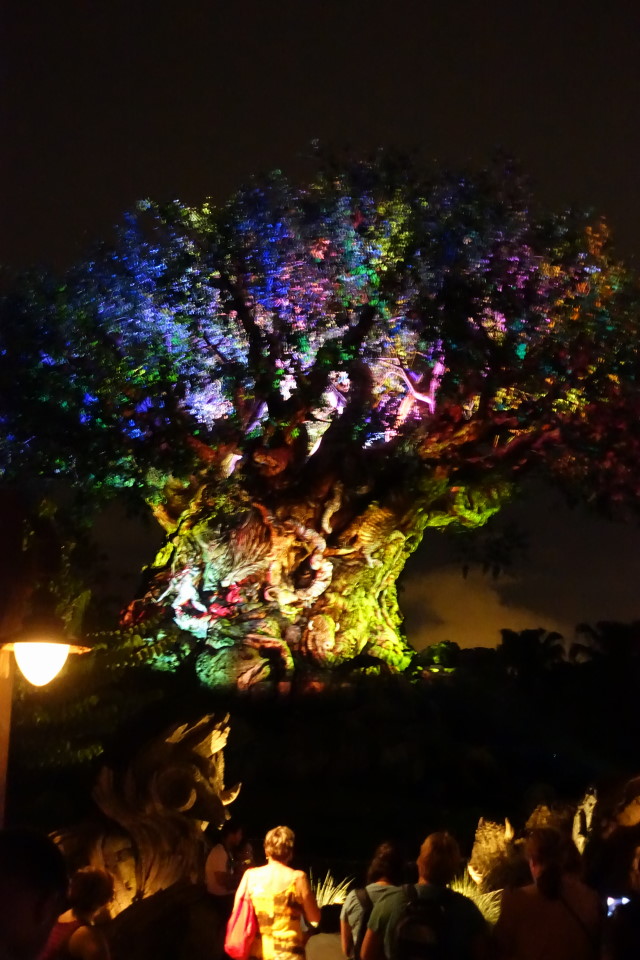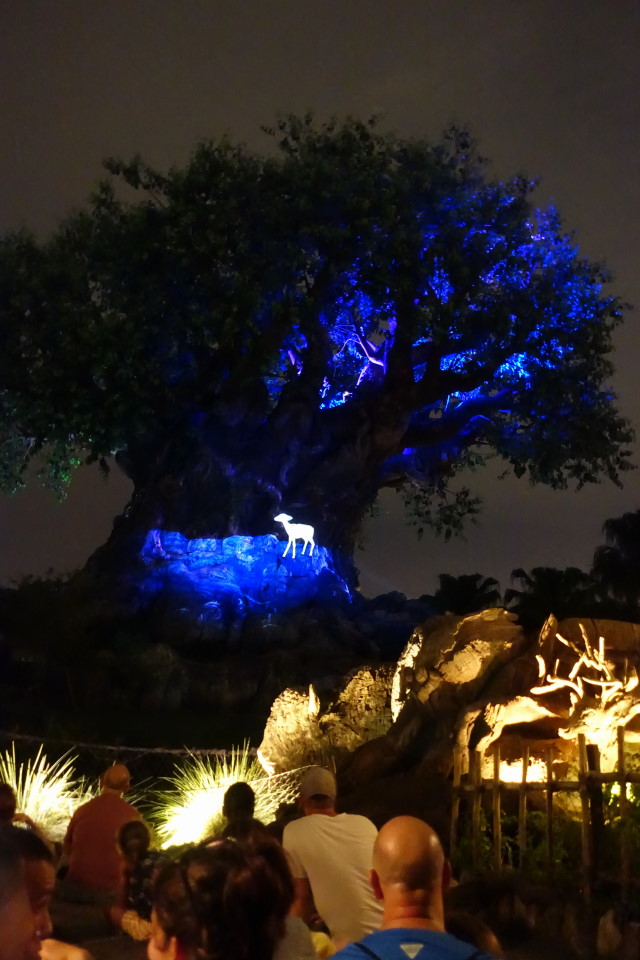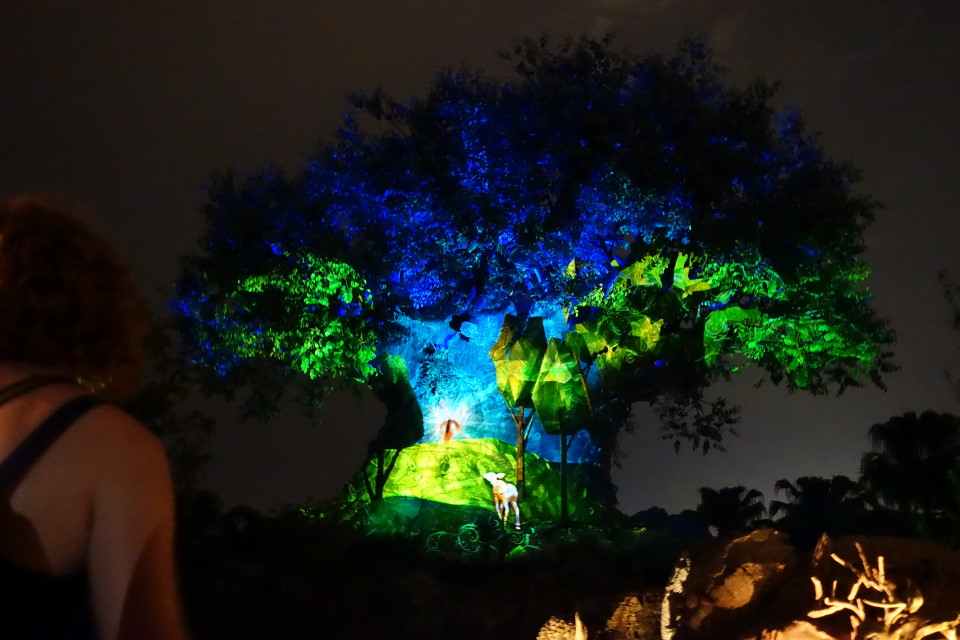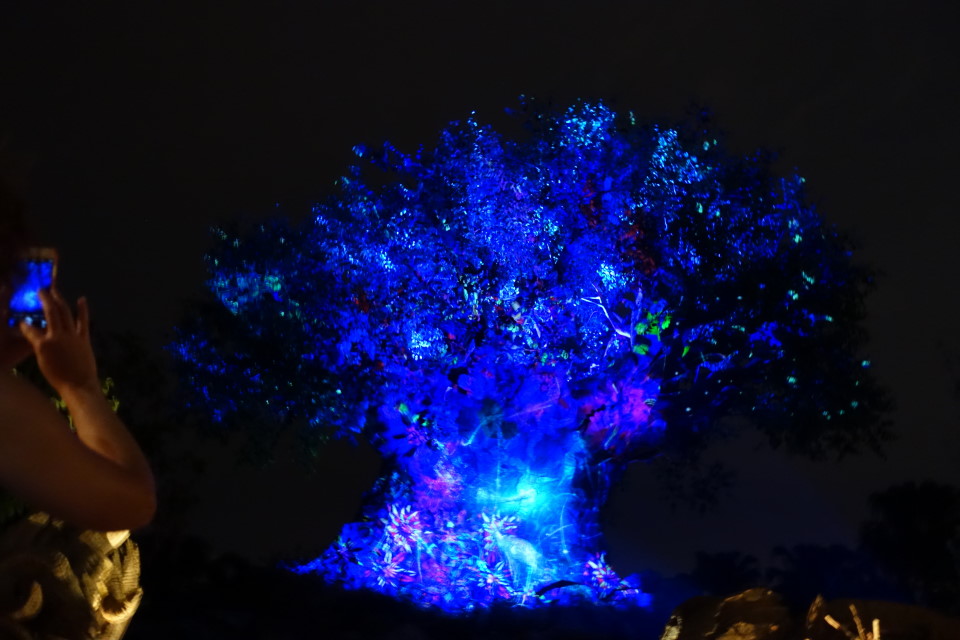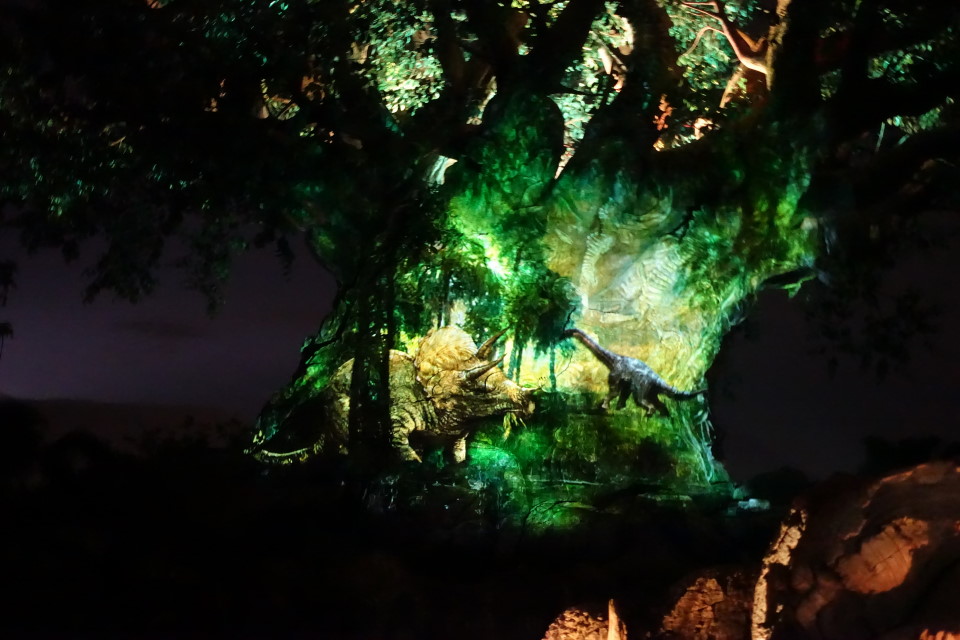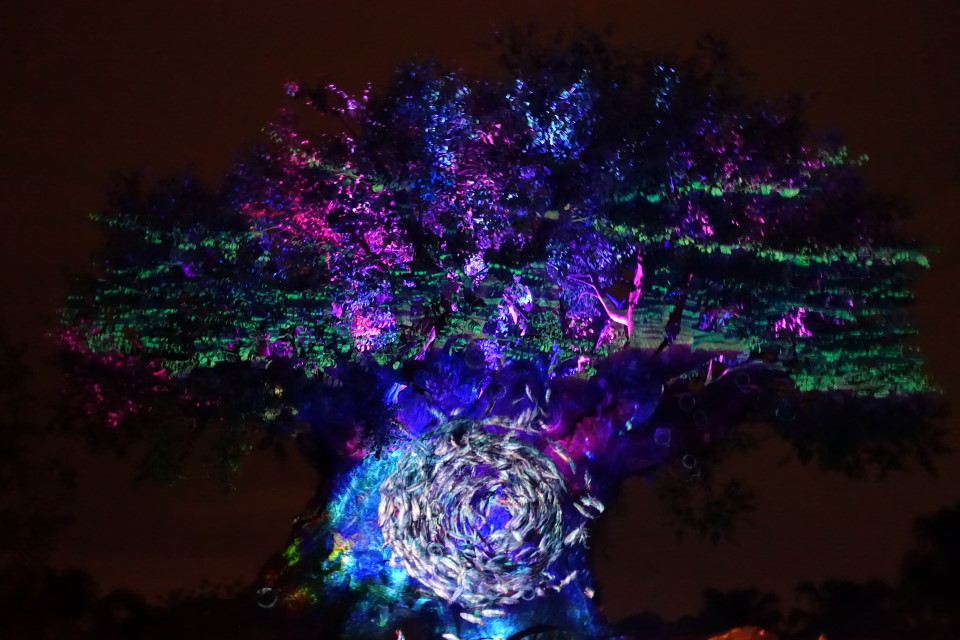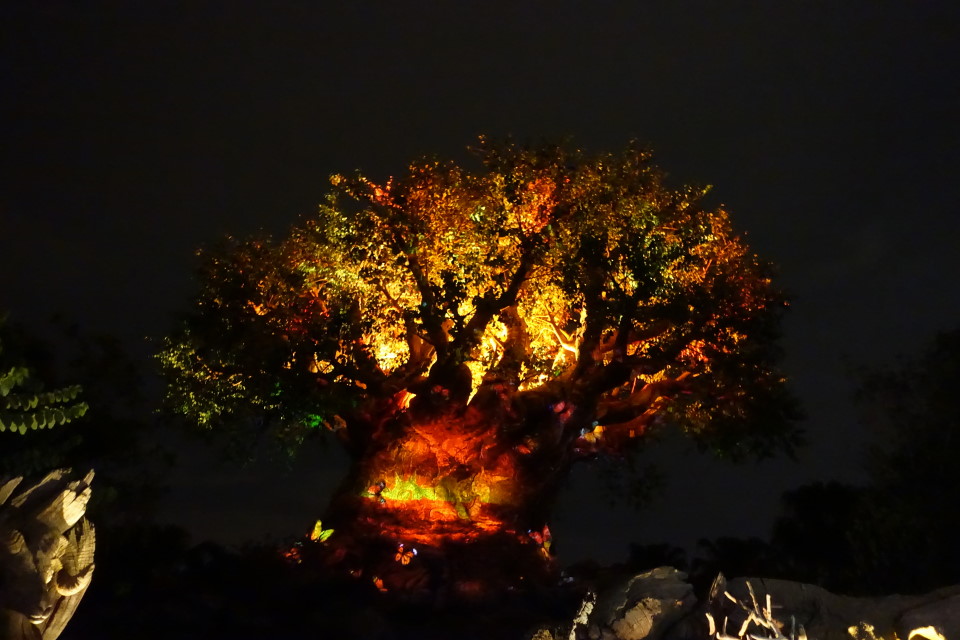 I found the shows and the interludes between them to be oddly compelling.
While not worth a special trip, those who are in the Animal Kingdom after dark anyway should check them out.  You may find them as fun as I did!


Follow yourfirstvisit.net on Facebook or Google+ or Twitter or Pinterest!!
RELATED STUFF