The WDW Magazine Changes Issue is Out!
By Dave Shute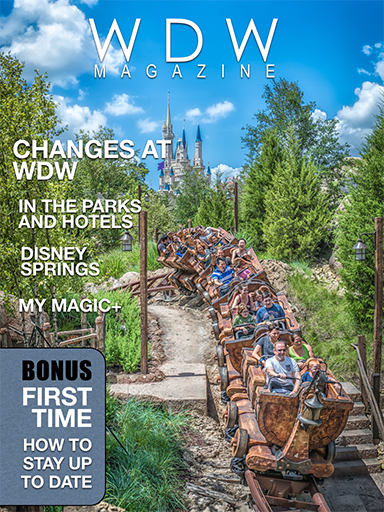 The latest edition of WDW Magazine, which focuses on recent and upcoming changes at Disney World, is out!
The magazine is available on iTunes, for Android, and on the web.
Editor Carl Trent has this to say about this month's edition:
"Have you seen all the changes going on at Walt Disney World? It's truly incredible. Fantasyland is brand new, and quite frankly, awesome. Downtown Disney is changing so much they are changing the name, as well as Disney's Hollywood Studios. Animal Kingdom is getting a major makeover, and Frozen is coming to Epcot. Change is everywhere you look."
My column for first-timers focuses on how first-timers can keep up with the changes that might affect their trip.
I also have an article on changes at the resorts, with a particular focus on what's happened at the Polynesian and Caribbean Beach.
Curious?  Of course you are! Sample a free issue here. Also, now available is a preview function–check it out!
Follow yourfirstvisit.net on Facebook or Google+ or Twitter or Pinterest!!
RELATED STUFF