Updated Version of The easy Guide Released
By Dave Shute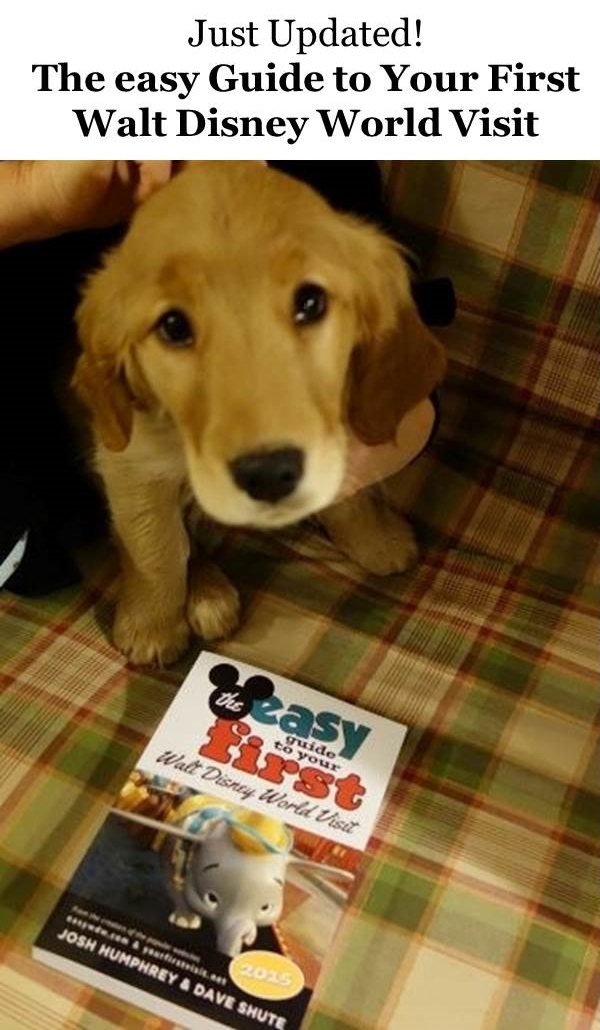 On March 10, an updated version of The easy Guide to Your First Walt Disney World Visit became available for sale.
Soon, we hope, older Kindle versions will be updated to the March 10 version via Amazon's "Automatic Update" program.
SO WHAT'S THE EASY GUIDE?
For those new to The easy Guide to Your First Walt Disney World Visit, here's the recap:
Co-authored by me and Josh Humphrey of easyWDW.com (that's us below), the 2014 edition of came out a little more than 9 months ago, and the 2015 edition came out about 4 months ago.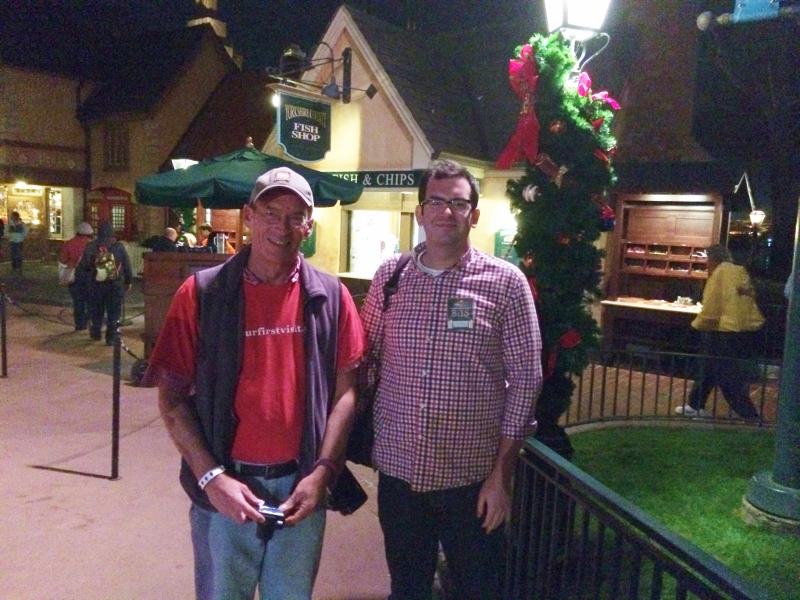 Between them, the two editions have had almost 140 reviews on Amazon—of which 131 (95%) gave five-star ratings. With an average rating of 4.91, The easy Guide is the best-reviewed Disney World guidebook in history.
The easy Guide is short, has a big type size, and emphasizes very specific advice for those on their first—especially those on perhaps their only—visit to Walt Disney World.
But with its expert advice on how to use and optimize FastPass+, when to go, where to stay, what to do, and where to eat, it's also tremendously helpful to returning visitors.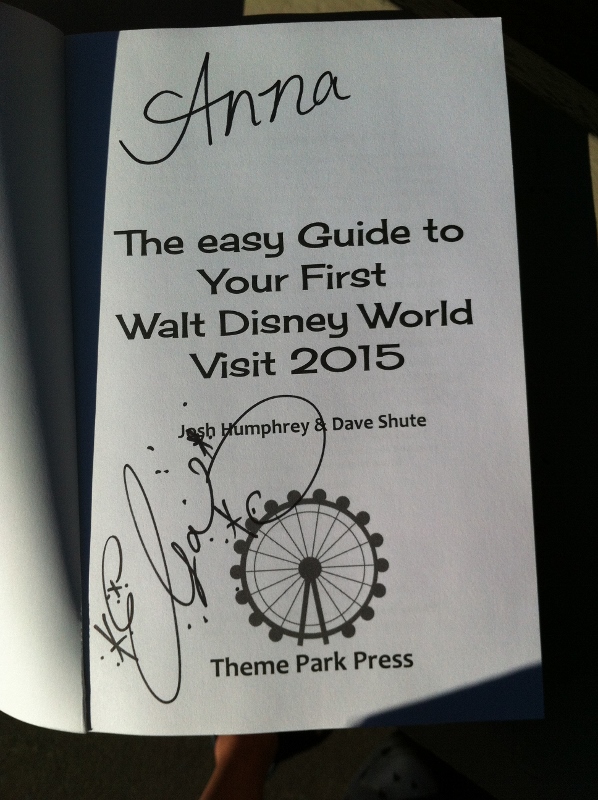 Anna and Elsa like it too…
The easy Guide is available in both paperback and Kindle editions.
Those who buy the paperback get the Kindle edition for free through Amazon's "Matchbook" program.
This is important, as when we update the book, if Amazon decides the update is significant enough, it will also update the Kindle versions already downloaded. As a result, The easy Guide is the most up-to-date Disney World guidebook available.
KEY CHANGES TO THE 2015 EASY GUIDE
Our publisher Theme Park Press just updated The easy Guide with more than 20 pages of changes and updates from me and Josh.
Anyone who buys it for the first time will get the updated version—the most up-to-date Disney World guidebook available; those with an older Kindle version of the 2015 edition will have it updated if and when Amazon decides to issue an "Automatic Update."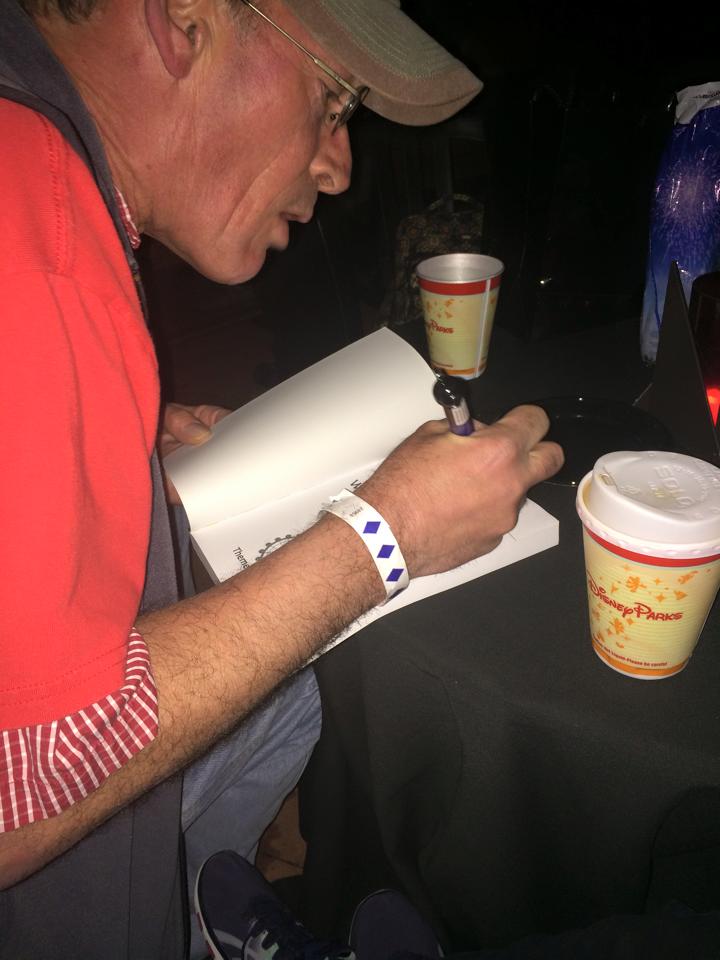 Here's examples of some of what's different:
Multiple changes, especially in Chapter 4 (When to Go), to reflect recently released details for the 2015 offerings and dates of Star War Weekends, Mickey's Not-So-Scary Halloween Party, the Epcot International Food and Wine Festival, and Mickey's Very Merry Christmas Party.
Multiple changes to Chapter 5 (Where to Stay) including a better sense of when the Polynesian Village main pool might be re-opening and more details on its new DVC offerings, and updates on five-person spaces at Caribbean Beach and in the Studios at the Beach Club and BoardWalk Villas.
Multiple updates to Chapter 6 (How to Spend Your Time), including new FastPass+ locations for Wishes and the parades in the Magic Kingdom (and resulting changes in FastPass+ priorities), changes in FastPass+ kiosk locations, and other updates.
Multiple changes to Chapter 7 (Where to Eat), including the shift of Be Our Guest quick-service lunch from FastPass+ to advance reservations (a first for a quick/counter service offering), new pricing at Victoria and Albert's, and the opening of Trattoria al Forno (which Josh and I have each reviewed—Josh here, me here).
Multiple changes, especially in Chapter 8 (Which Tickets to Buy and What to Budget), to reflect the new Disney World ticket prices released in late February 2015.
Curious about The easy Guide? Learn more here, or buy it on Amazon here.
Follow yourfirstvisit.net on Facebook or Google+ or Twitter or Pinterest!!
RELATED STUFF