Ollivanders at Diagon Alley
By Dave Shute
A branch of Ollivanders has been open at Hogsmeade in Universal's Islands of Adventure for years now.
With the opening of the second half of the Wizarding World, Diagon Alley in Universal Studios, there's even more chances to see the wand choosing the wizard.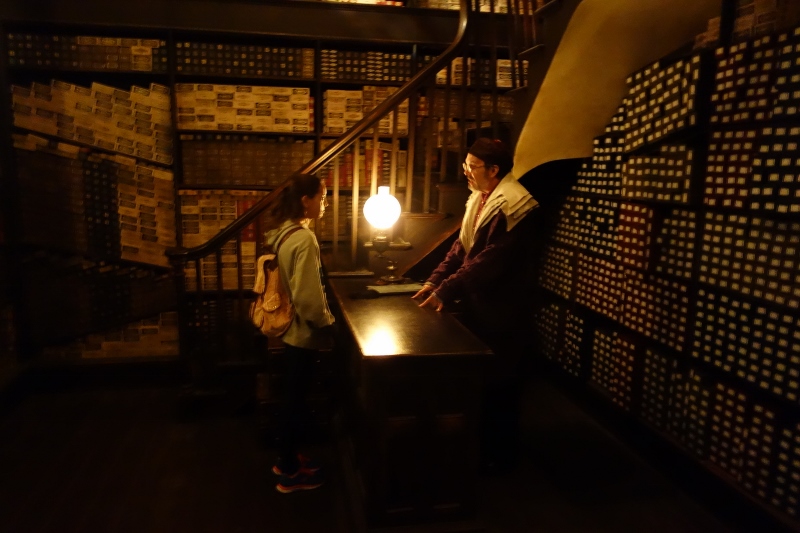 Lines at the Hogsmeade branch have been quite long, as the show has little capacity and is drop-dead cute. The Diagon Alley Ollivanders offer has three show spaces, so lines should be shorter.
The best way to see the show in either locale is to be one of the first to ride the headliner (Forbidden Journey or Gringotts) at either spot, and then to go immediately to Ollivanders!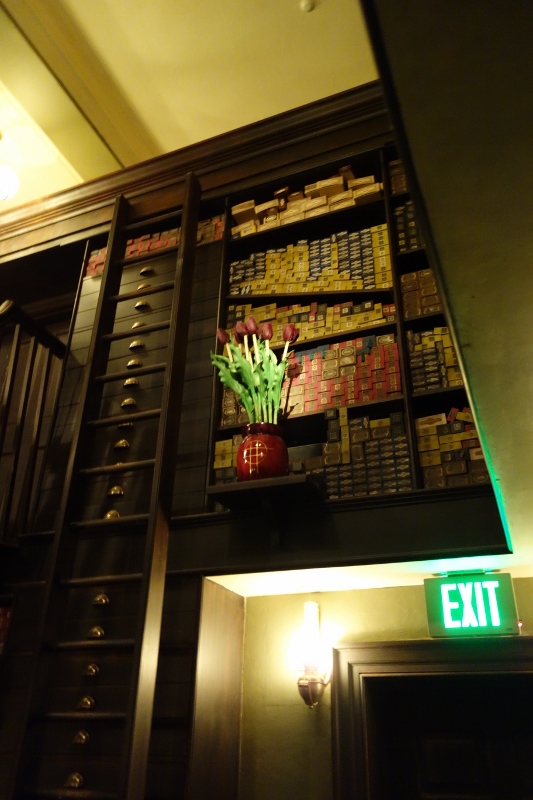 For more on this darling show–including the importance of being Sarah, but even worse photos–see this.
Follow yourfirstvisit.net on Facebook or Google+ or Twitter or Pinterest!!
RELATED STUFF