What's New in The easy Guide for 2015
By Dave Shute
Annual Disney World guidebooks—like ours, The easy Guide to Your First Walt Disney World Visit 2015 —are only rarely rewritten from scratch.
Rather, stuff that's still valid is left as is, and changes occur around it.
Minor changes like updated prices are added to sections that remain largely the same, and other areas see material deleted and added to reflect the ebb and flow of changes in the parks and hotels.
Moreover, there's always errors and typos to correct—no matter how hard we try to be perfect the first time.
Plus, too many of the images in the 2014 edition were hard to read (and did that lead us on a journey)
And it's also always easy to see places where we can add helpful info, and hard to restrain ourselves.
We purposely designed The easy Guide to be both the least lengthy and largest point-size major Disney World guidebook.
Even so, we saw enough critical material to add to increase the length of the heart of the 2015 edition (that is, excluding "About the Authors" and other stuff that no one cares about) from the 2014 edition's 269 pages to 281 pages (this process, spread over the years, is how some guidebooks get to be 800 pages long…we promise to not do that).
So with that as background, here's some of what's new in The easy Guide to Your First Walt Disney World Visit for 2015.
The Cover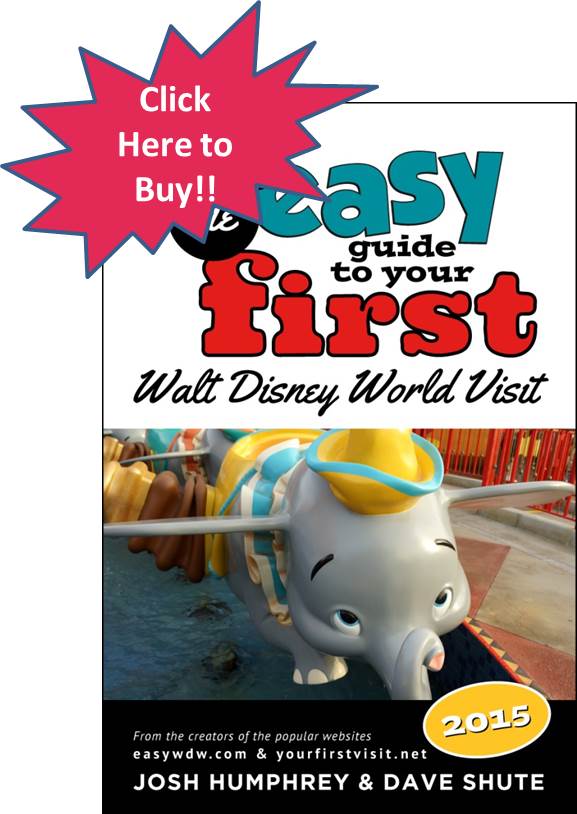 We have a picture! It's a photo-shopped combination of my forehead and Josh's soulful eyes. Or maybe not, you be the judge.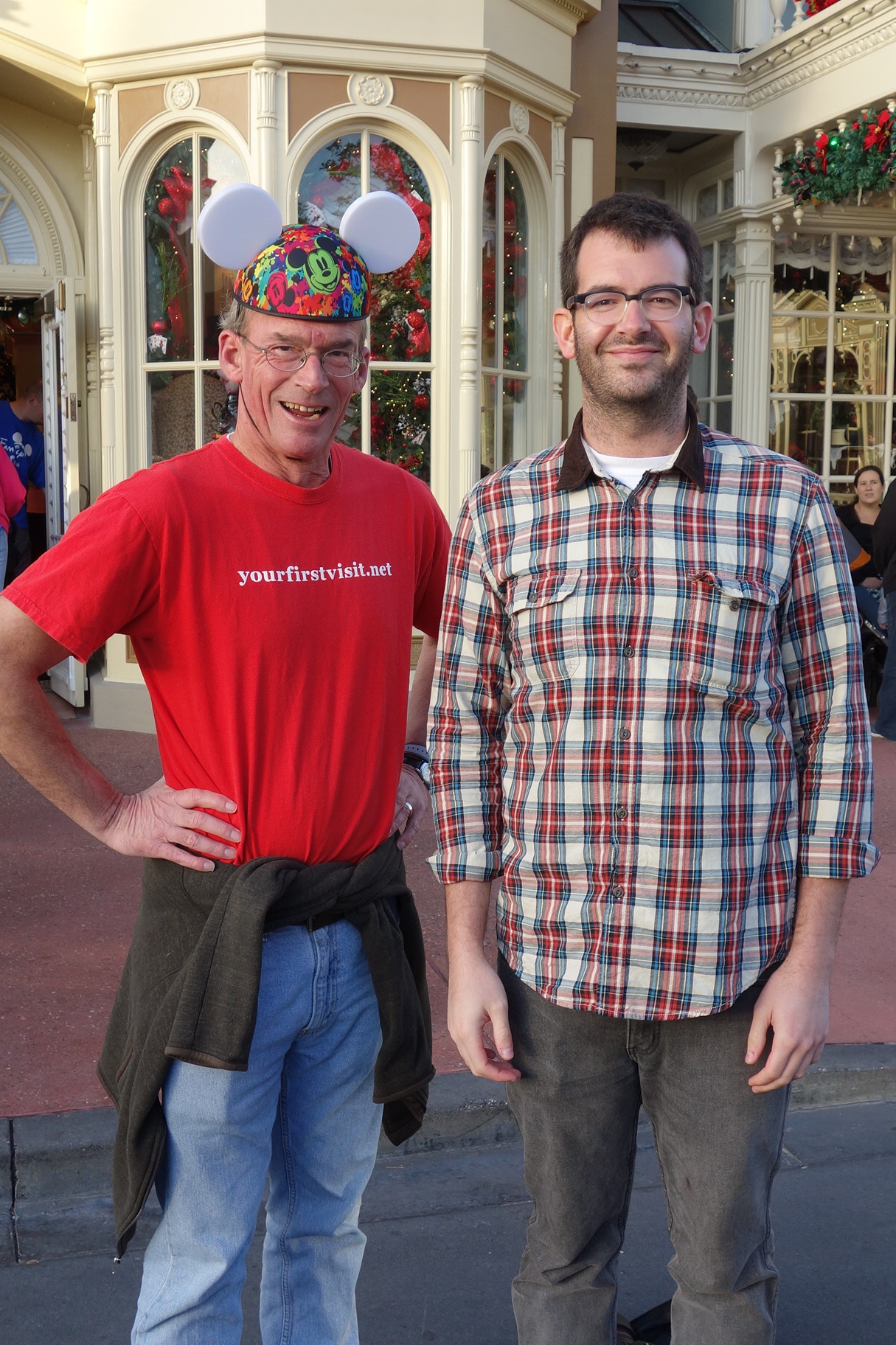 The author names are reversed. Last year we led with my name, this year Josh's comes first. Because we are true co-authors, we will flip our names every year.
Chapter 1
Chapter 1 is meant as both the introduction to how to use The easy Guide and also as a quick start guide. That is, if you wish, you can make many of your basic decisions just from our summary recommendations in this chapter.
Very little changed here, with one important exception. The best guess for the re-opening date of the Polynesian pool seems to slipping. We follow Steve Seifert's Tikmanpages.com for Poly guidance, and he's lately suggested mid-April at the earliest. So we've changed the lingo here from "after March 2015" to "later Spring 2015."
Chapter 2 Why Age and Height Matter
Chapter 2 is a critical discussion for those with children who might be making only one trip. The meat of this chapter is unchanged, but we've updated the charts, and our editor Bob McLain did a great job of making them more readable than they were in the 2014 edition.
Although it did take a couple of tries…
Chapter 3 How Long to Stay
Chapter 3 covers how long to stay. There's key stuff here for all family types—younger or older kids, first of many visits vs. only visits. The only changes here were price updates.
Chapter 4 When to Go
Two decisions most shape how easy or hard it is to have a great trip, and when you go, covered in Chapter 4, is one of them.
The pages look similar to what we presented for 2014, but everything here has been totally rewritten/changed to reflect 2015 at Walt Disney World.
Chapter 5 Where to Stay
You will spend more time in your hotel room than anyplace else, which hotel you pick is the biggest variable in your budget, and guests at Disney-owned resorts (and those at the Swan or Dolphin) get key booking advantages in FastPass+ compared to everyone else. All this is at the heart of Chapter 5.
Chapter 5 saw a lot of changes. All the prices and such were updated, of course. The Polynesian pool opening date was moved back, as noted above. Guests at the Swan and the Dolphin now get FastPass+ at 60 days, just like those at Disney-owned resorts, so we've updated material to reflect that. We improved the readability of the charts.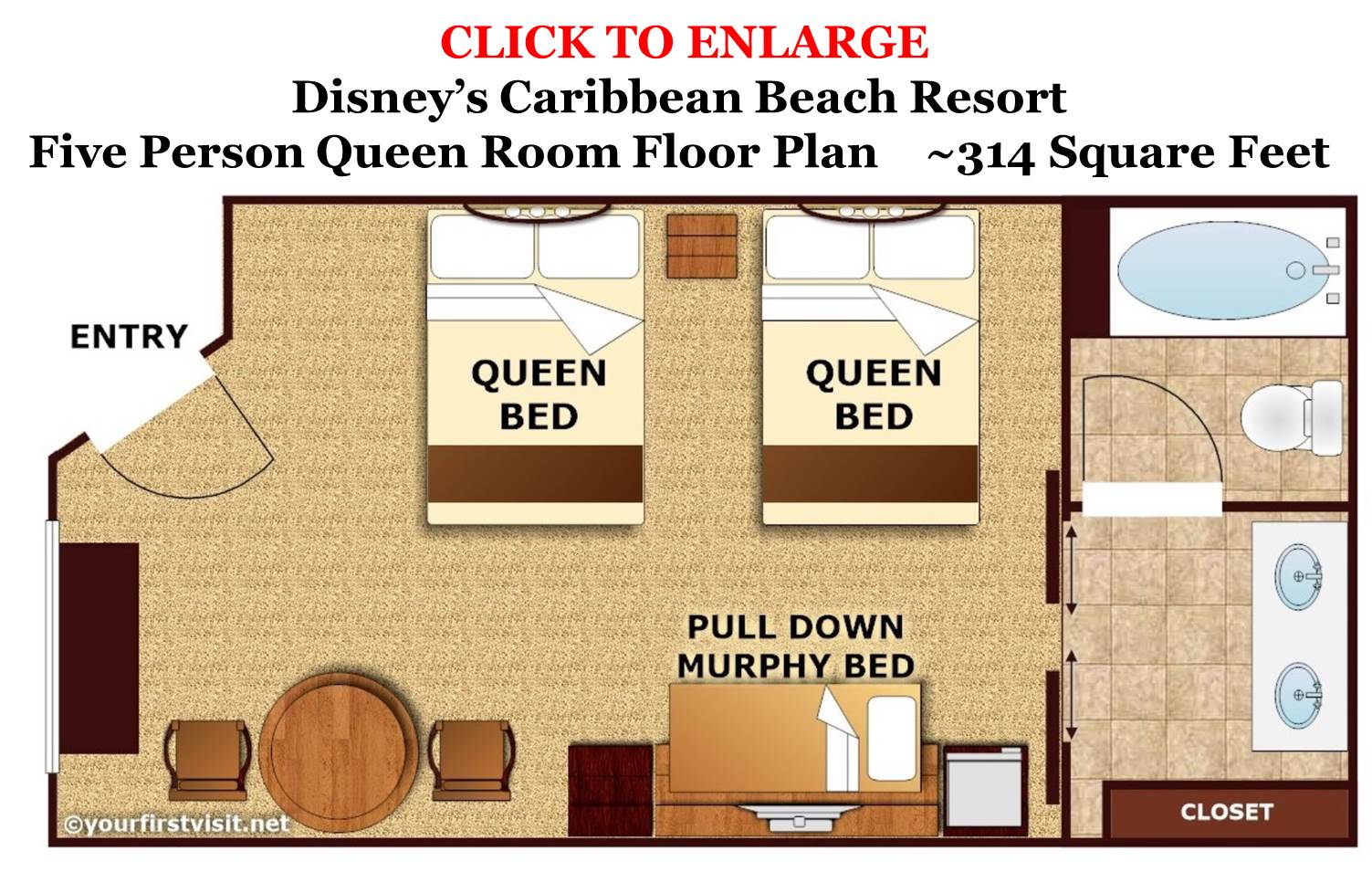 In addition we now have floor plans for standard rooms at every resort. In the 2014 edition, we just gave example floor plans by resort type. We have, by far, the most accurate hotel material and floor plans of any guidebook.
We've expanded coverage of the DVC offerings. Old Key West and Saratoga Springs now have full reviews, and we've expanded coverage of the larger villa DVC offerings.
We've stayed in and updated the material on the resorts that saw major changes/openings in later 2014—the five person studios at the Villas at the Wilderness Lodge, the four and five person queen bed offerings at Caribbean Beach, and both standard room types at the Four Seasons.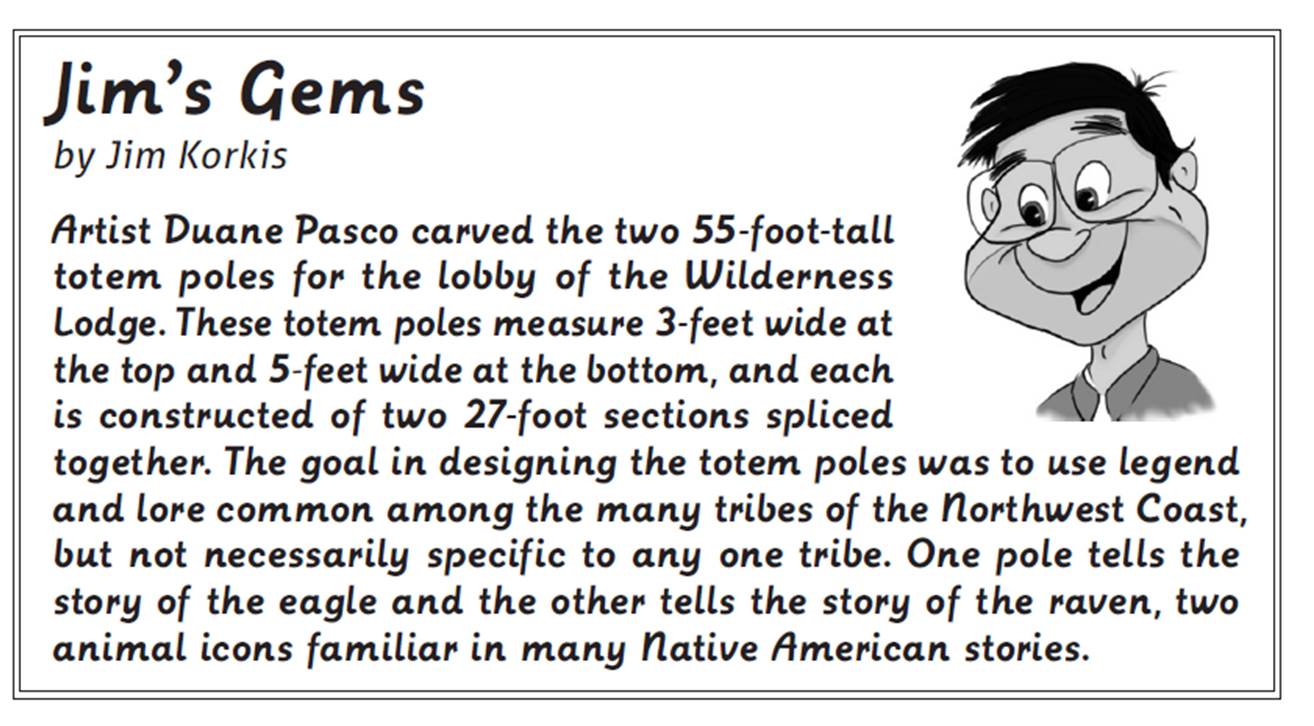 Also in Chapter 5 you'll see the first of many "Jim's Gems." Written exclusively for The easy Guide by Jim Korkis, dean of Disney historians, "Jim's Gems" are unexpected and interesting historical vignettes. See the above for an example from page 78.
Chapter 6 How to Spend Your Time
When you go and how you spend your days in the parks are the two biggest drivers of a successful Disney World vacation. Poor choices can cost hours in line. Great daily park plans is what Chapter 6 is all about.
Like Chapter 4, Chapter 6 looks like the 2014 edition, but has seen massive re-writes to make it work in 2015, especially in the Cheat Sheets at the back of the chapter.
We've taken out the closed Backlot Tour, American Idol Experience, and Maelstrom, and added in the Frozen Sing-Along. All the FastPass+ priorities have been recalibrated based on this and on other dynamic changes in the parks, and so have all the great touring plans you'll find in the Cheat Sheets at the end of Chapter 6.
Chapter 6 also has more of "Jim's Gems"
Chapter 7 Where to Eat
Chapter 7 covers the Dining Plan, reservations, and where to eat. It has updated prices, discounts, menu items and charts. (Expect more price increases in 2015.)
In addition, we have new material on the Princess breakfast and brunch at Citricos, and on Trattoria al Forno at the Boardwalk—both opening soon.
You'll also find more "Jim's Gems" here.
Chapter 8 Which Tickets to Buy and What to Budget
Chapter 8 covers tickets and budgets. All the prices and charts here have been updated. Expect ticket and dining price increases in 2015.
Chapter 9 How to Set Everything Up and Get Everything Done
Disney's FastPass+ program—discussed both here and in Chapter 6—is the biggest change to Disney World visits since Disney walked away from individual ride tickets when Epcot opened in 1982.
The easy Guide is the only major Disney World guidebook to have been written from scratch for FastPass+.
Disney continues to change and refine the overall FastPass+ system and how it operates, with a big change in the summer of 2014. Chapter 9 is revised to reflect the latest way to book and modify your FastPass+.
For more on The easy Guide to Your First Walt Disney World Visit 2015, see this!
Follow yourfirstvisit.net on Facebook or Google+ or Twitter or Pinterest!!
RELATED STUFF