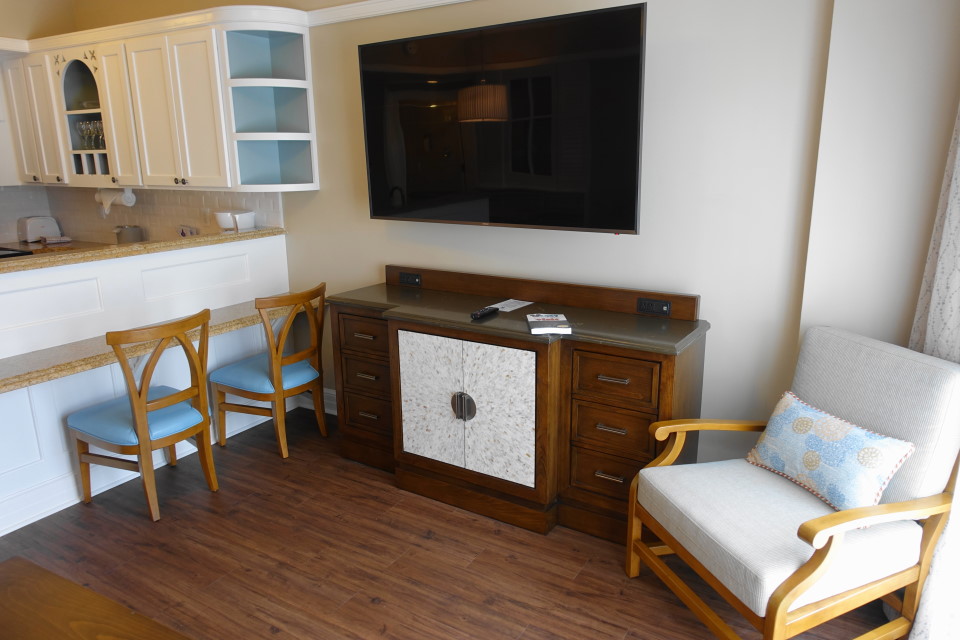 (For the first page of this review of Disney's Beach Club Villas, see this.)
THE LIVING/DINING/KITCHEN AREA OF A BEACH CLUB VILLA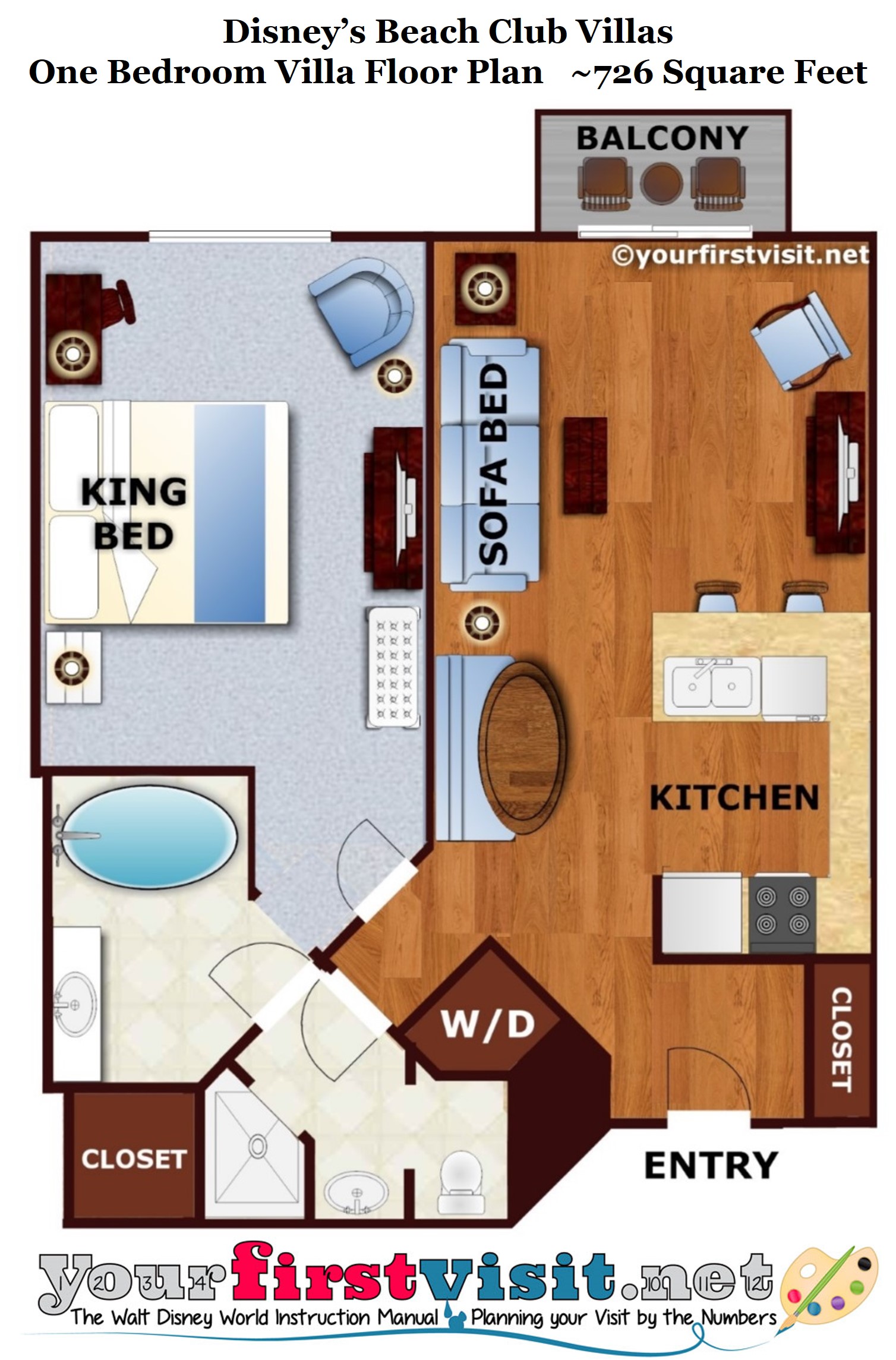 As in other Disney Vacation Club resorts, the living/dining/kitchen area of a Beach Club Villa is identical in both One and Two Bedroom Villas.
This area easily serves the four people a One Bedroom Villa (floor plan shown, a two bedroom floor plan is on the next page).
However, as with other DVC offerings of similar designs (Wilderness Lodge, BoardWalk Villas, and Saratoga Springs) the space is too small for the full eight or nine person capacity of Two Bedroom Villas–not enough dining or living seats.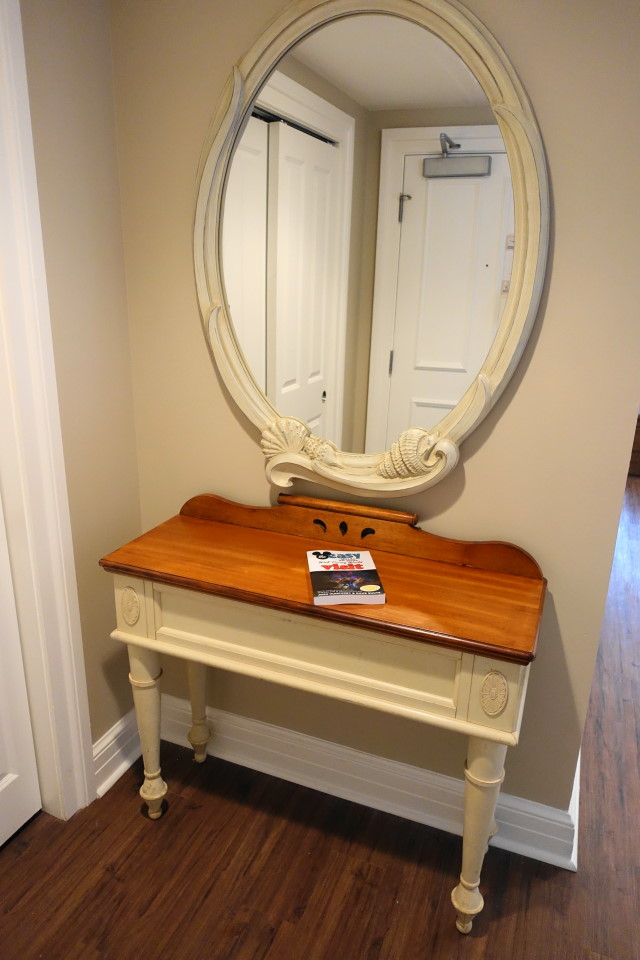 At the entry you'll find on one side this table…
…and on the other either a closet or (much more commonly) no closet but rather an entry door to a connecting Studio.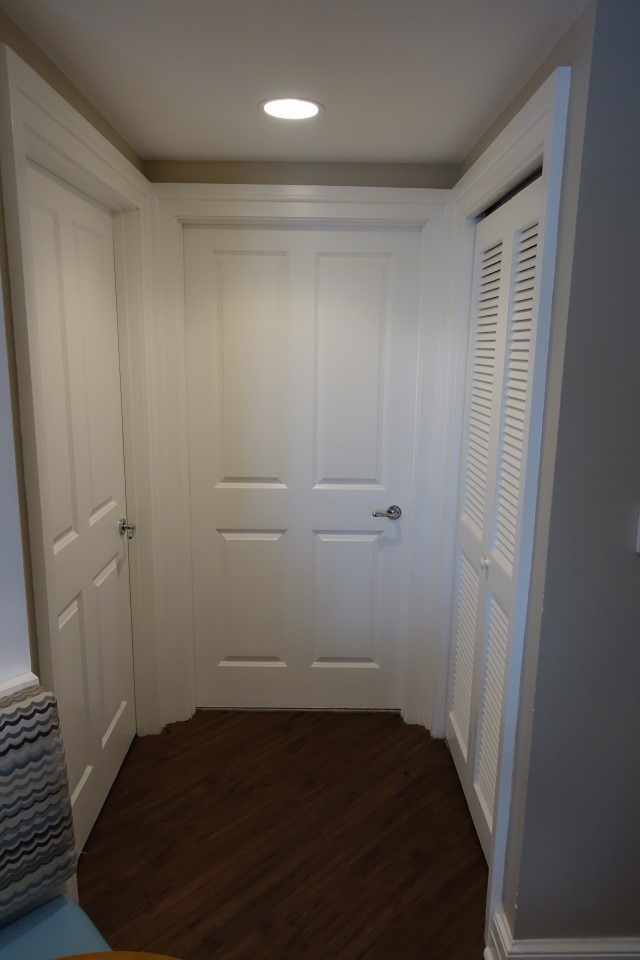 Past this entry area one side opens to this short hall to the bath and master bedroom…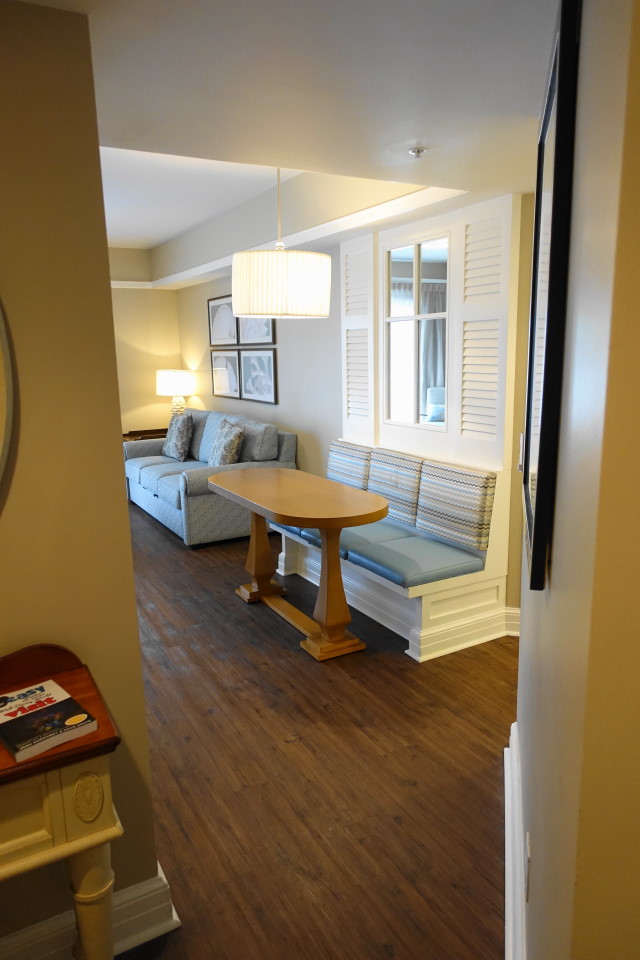 …and the other side opens to the dining/living kitchen space.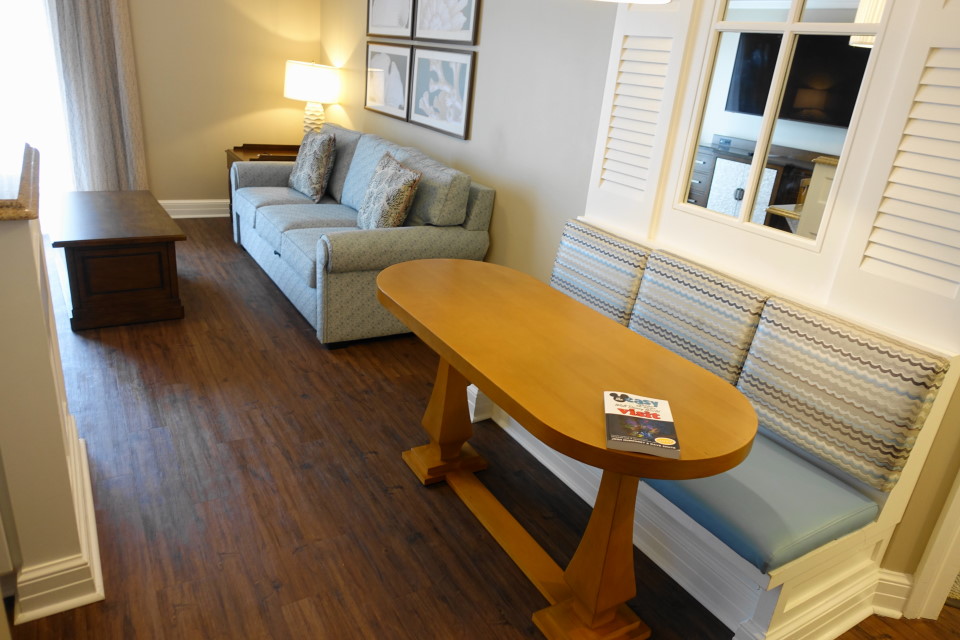 A closer view of the table and sofa side of this room. Note the three bench seats.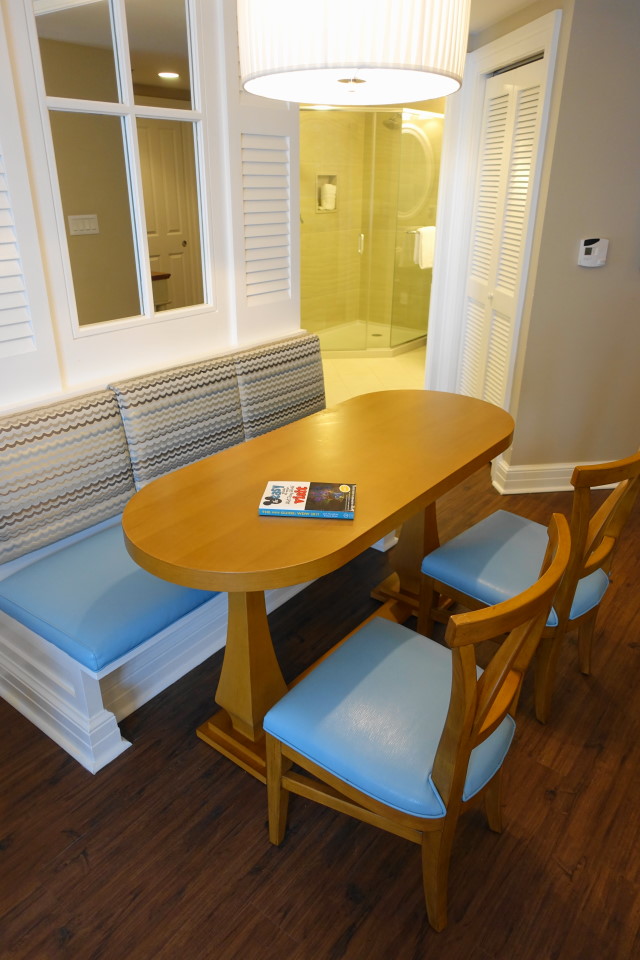 There's more chairs in the Villa you can move here (as I've done for this shot from the other side of the table), but the table barely will fit six.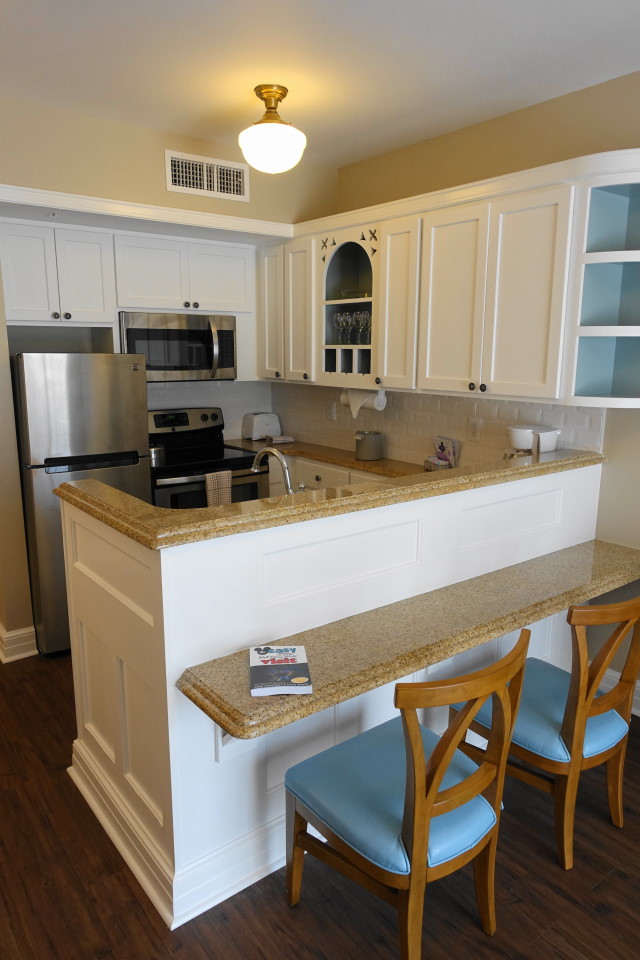 Across is a fully-equipped small kitchen.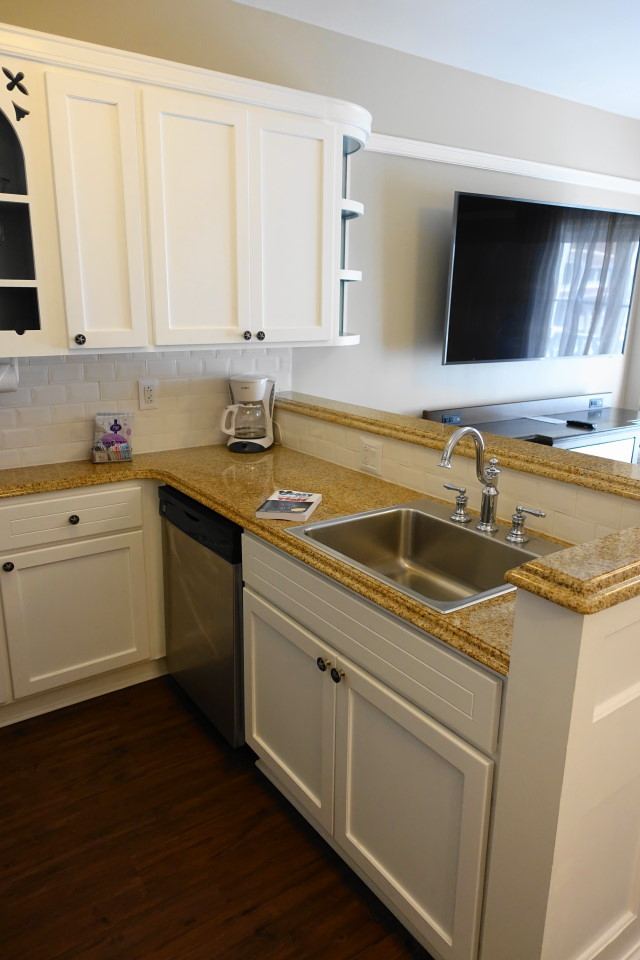 Another angle on the kitchen.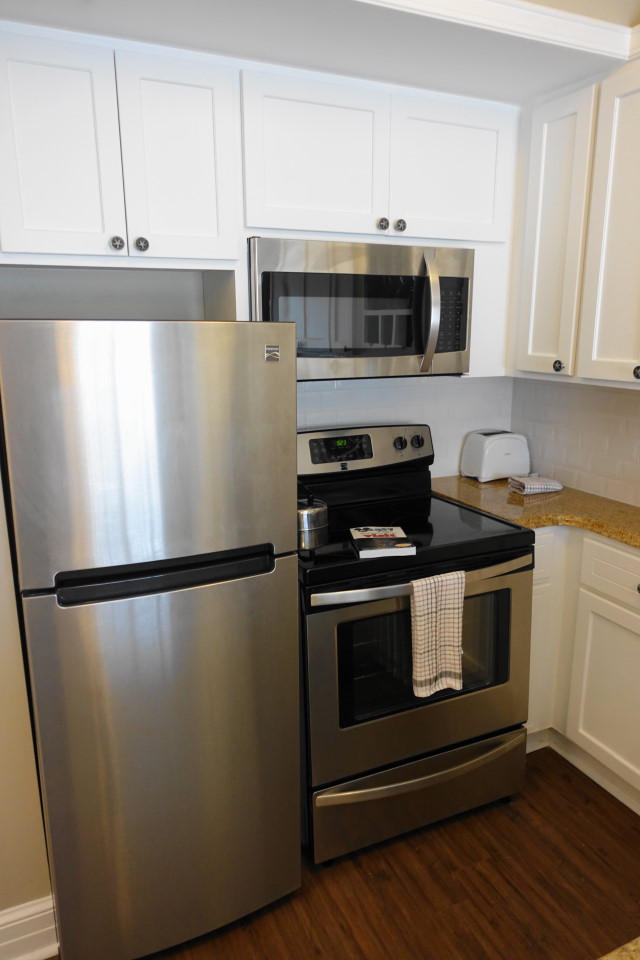 The refrigerator and stove.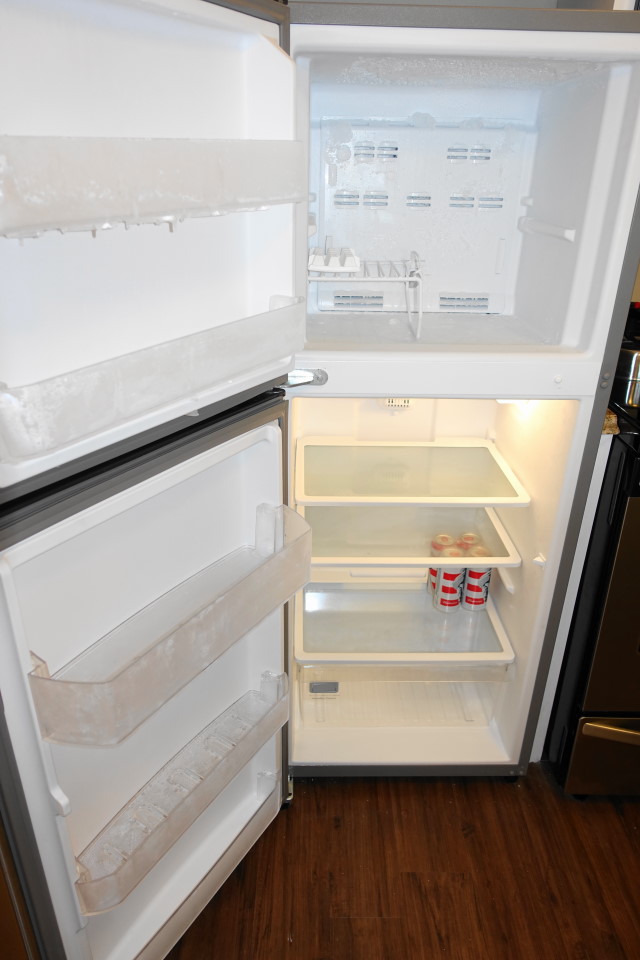 The refrigerator, open. Every basic appliance, utensil and thingy you need to prep, cook and serve is here.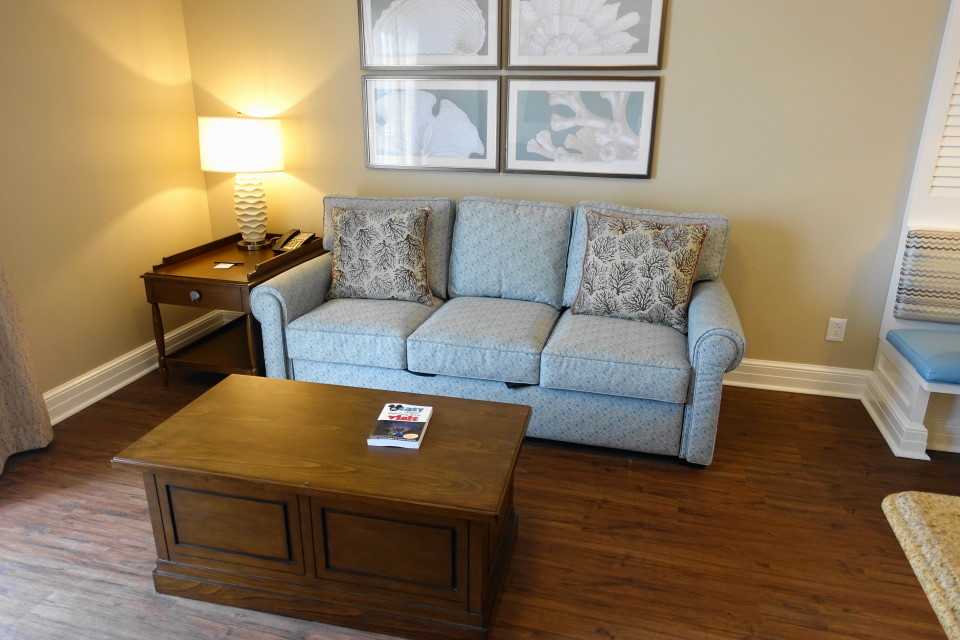 Deeper in the space is the living area.  One side has this couch…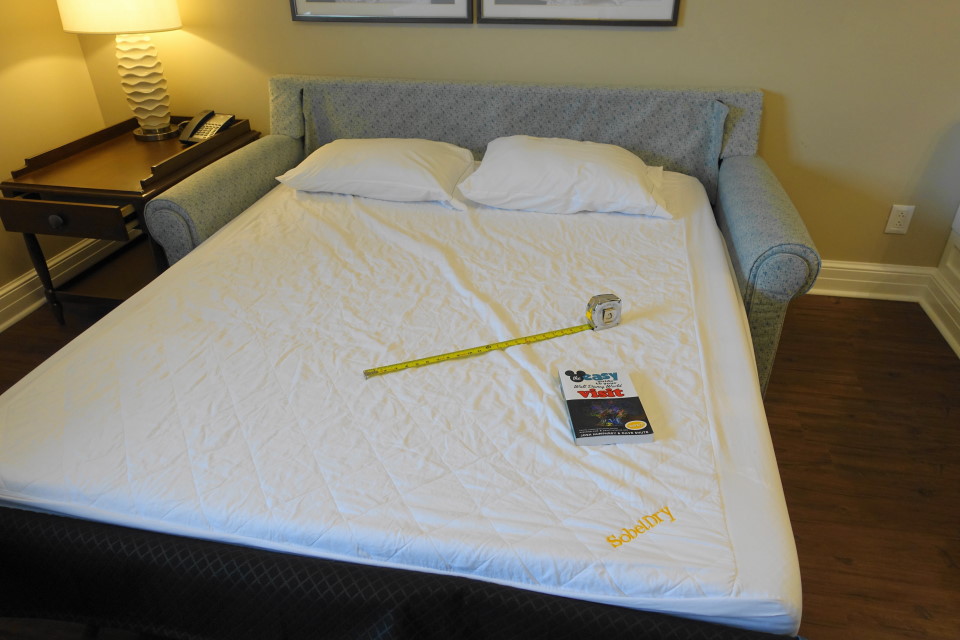 …which folds out into a bed.  I measured this bed as 65 inches wide by 78 inches long, with a four inch cushion.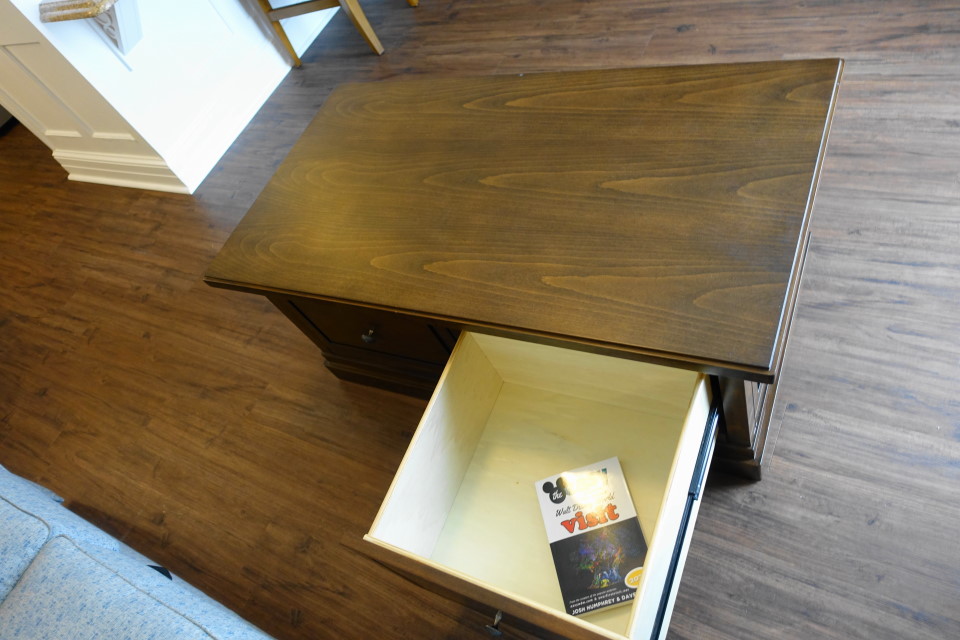 The coffee table in front of the couch has a couple of drawers…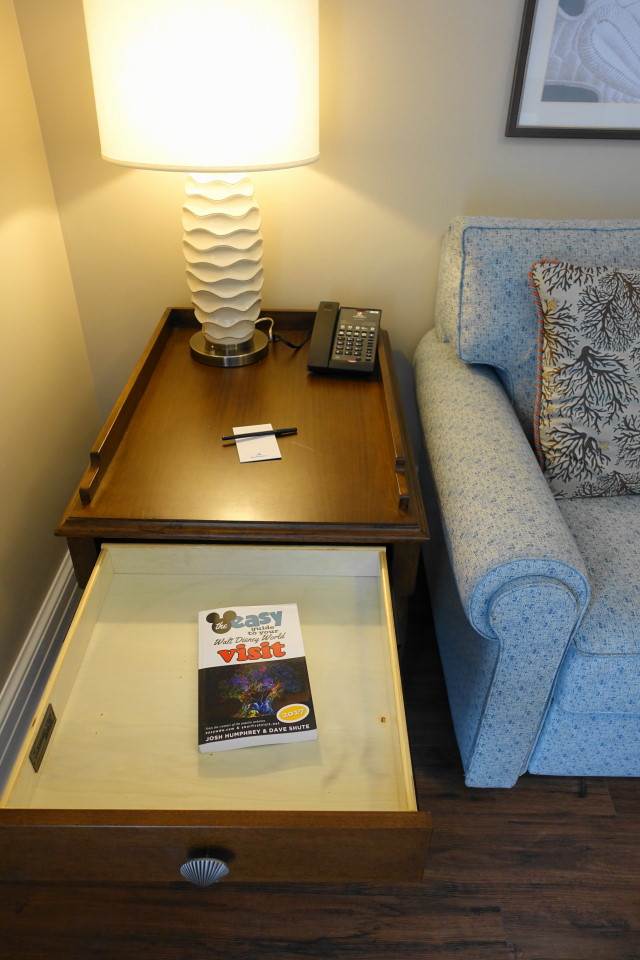 …and a table between the couch and the balcony has a large but shallow drawer.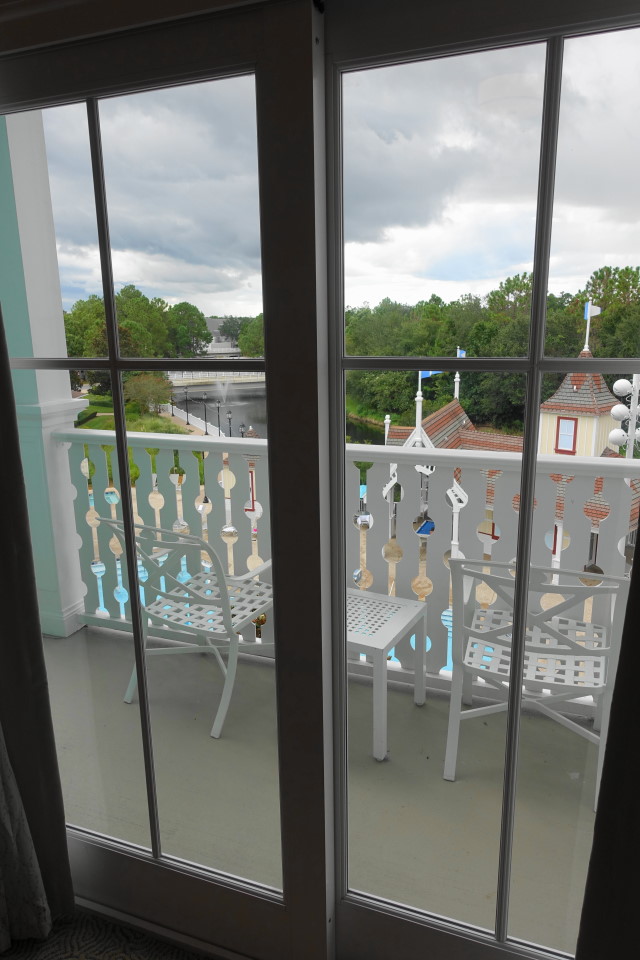 You'll find a balcony or patio at the end of the space.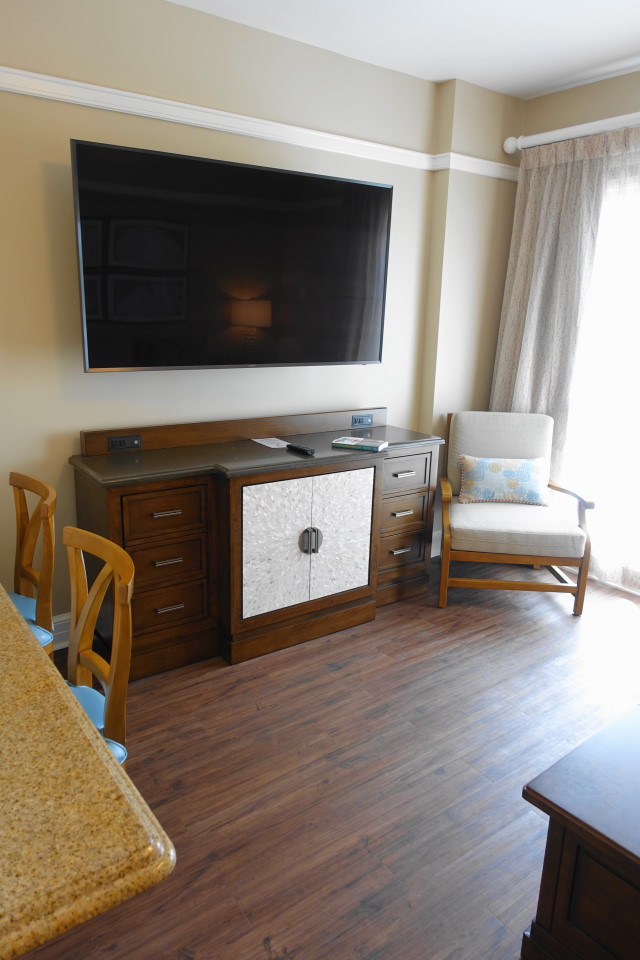 The other side of the room has a TV/dresser and easy chair.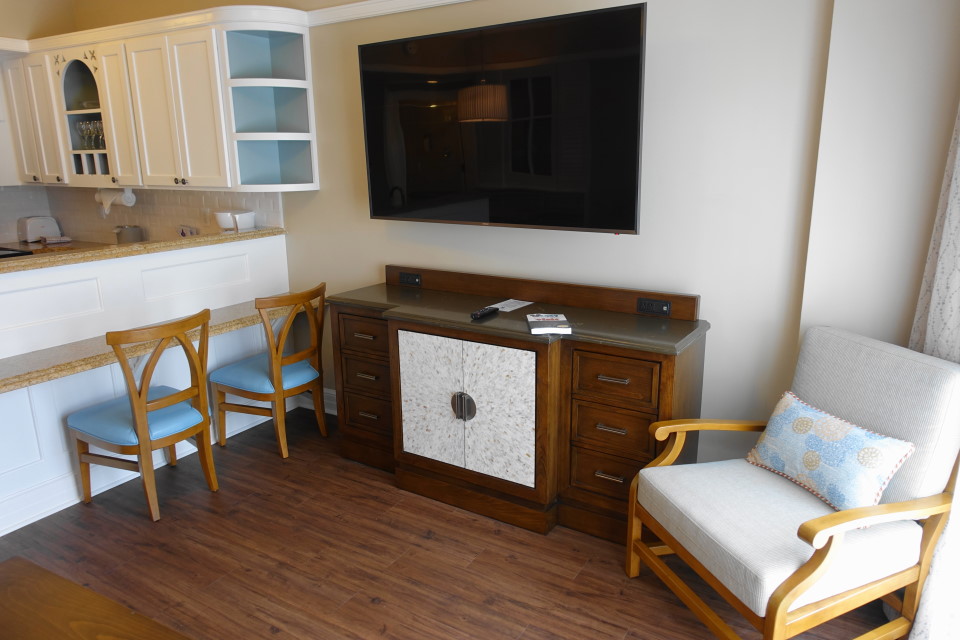 This side from the back of the room. Between the couch and chair, this living room seats four, although of course you can turn the chairs around from the breakfast bar to add seating.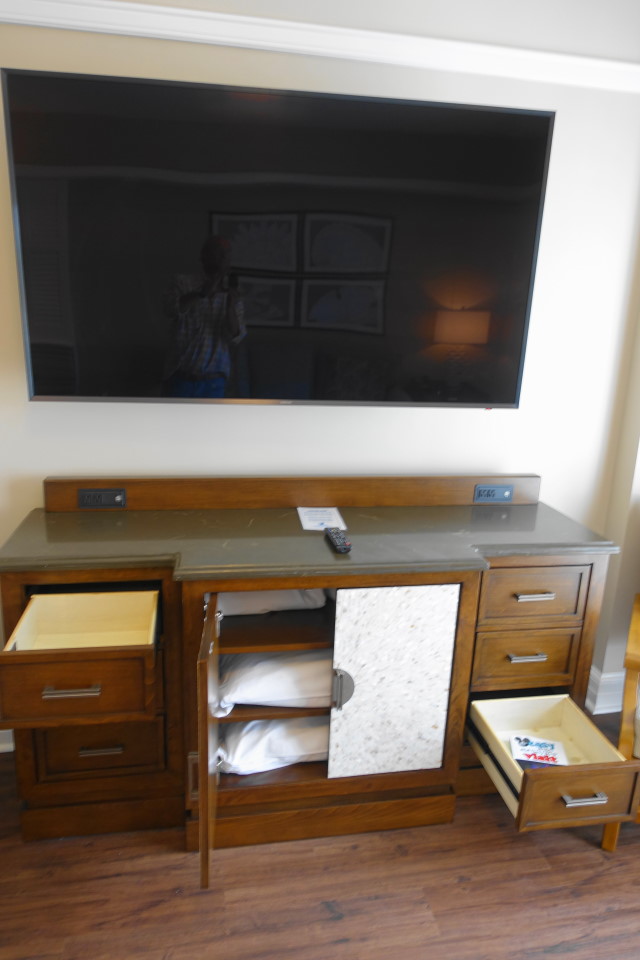 The dresser has plenty of storage for the two people this space is meant to sleep.
This review continues here.




Follow yourfirstvisit.net on Facebook or Twitter or Pinterest!!