The Master Bedroom and Bath of One and Two Bedroom Villas at Disney's Beach Club Villas
By Dave Shute
(For the first page of this review of Disney's Beach Club Villas, see this.)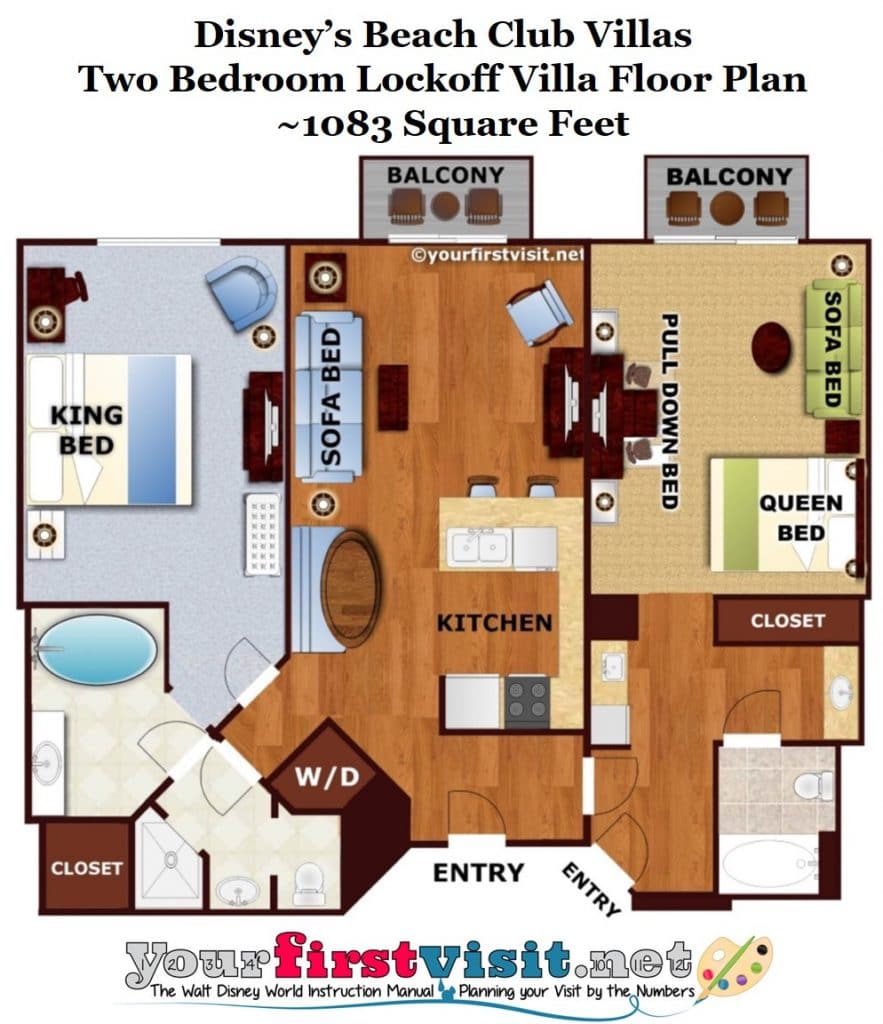 THE MASTER BEDROOM AND BATH OF ONE AND TWO BEDROOM VILLAS AT DISNEY'S BEACH CLUB VILLAS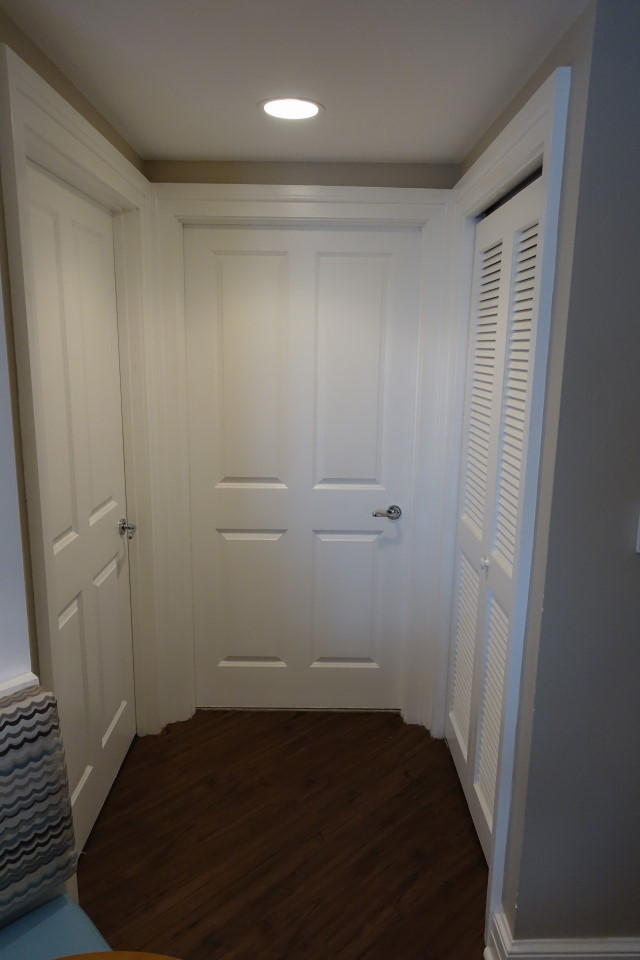 The bath and master bedroom of One and Two Bedroom Villas are off a brief hall near the entry to the villa.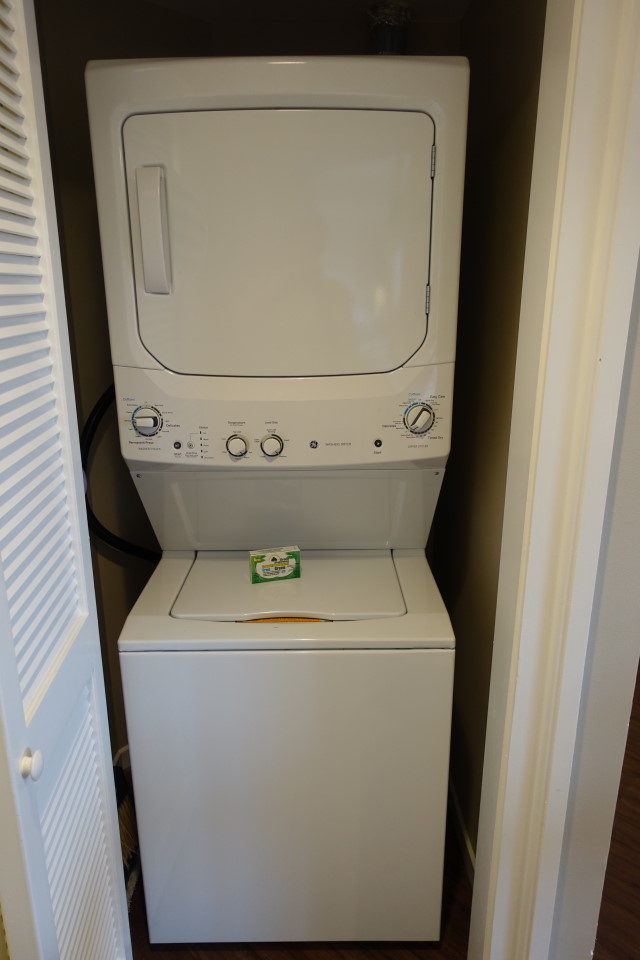 First you pass the laundry.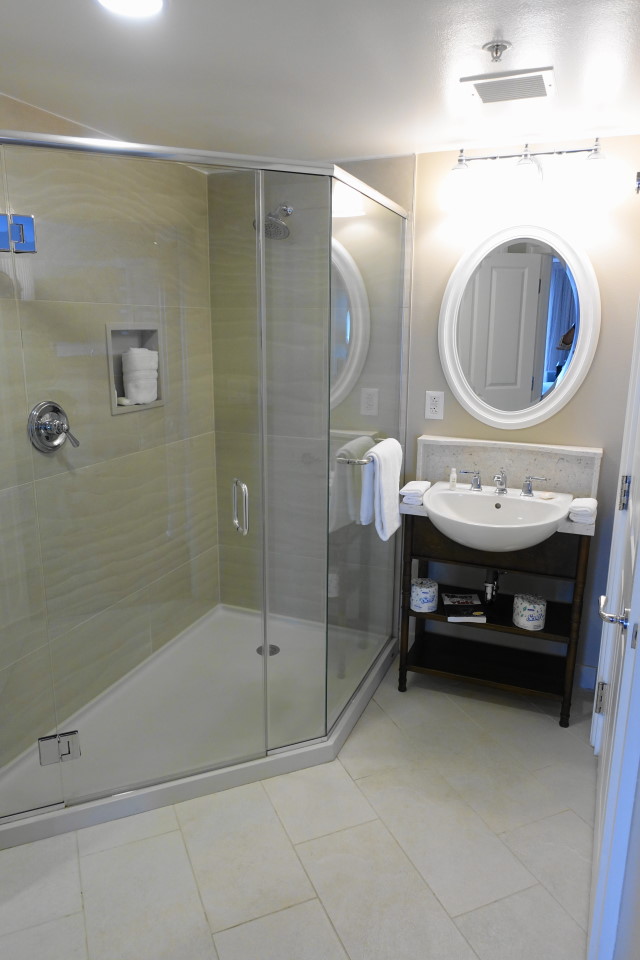 Next is the part of the bath accessible from this hall, where you'll find a sink and shower…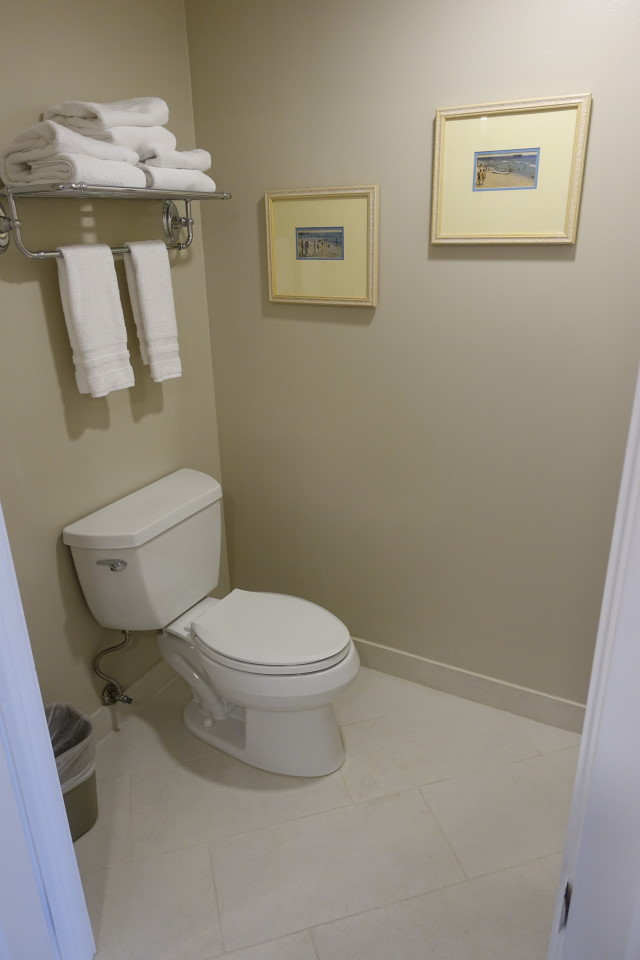 …and in its own space, a toilet.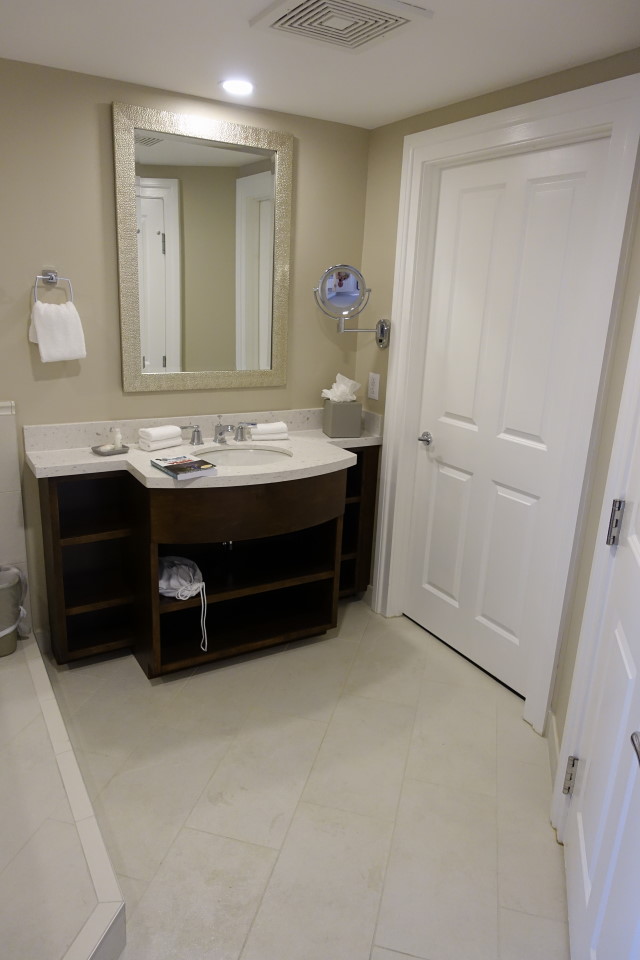 This bath connects to a second space, which is also directly accessible from the master bedroom, with a sink…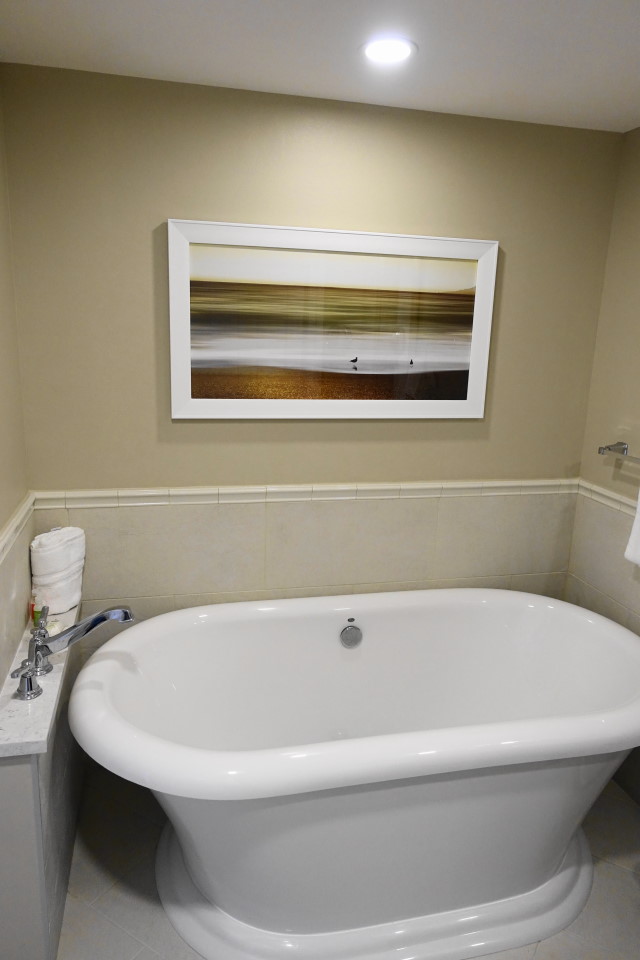 …and a soaking tub. In the 2016 renovation of these spaces, this soaking tub replaced the old whirlpool bath that used to be here. The louvered shutters that used to be on the wall between the bath and the master bedroom are also gone.
This tub felt short to me, so I measured the dimension at the base (where one would plant one's delicate bottom) and got it as 39 inches. This is 6 inches or so shorter than a standard tub not designed for soaking, but only an inch shorter than the tub in the master bedroom at the Villas at the Grand Floridian.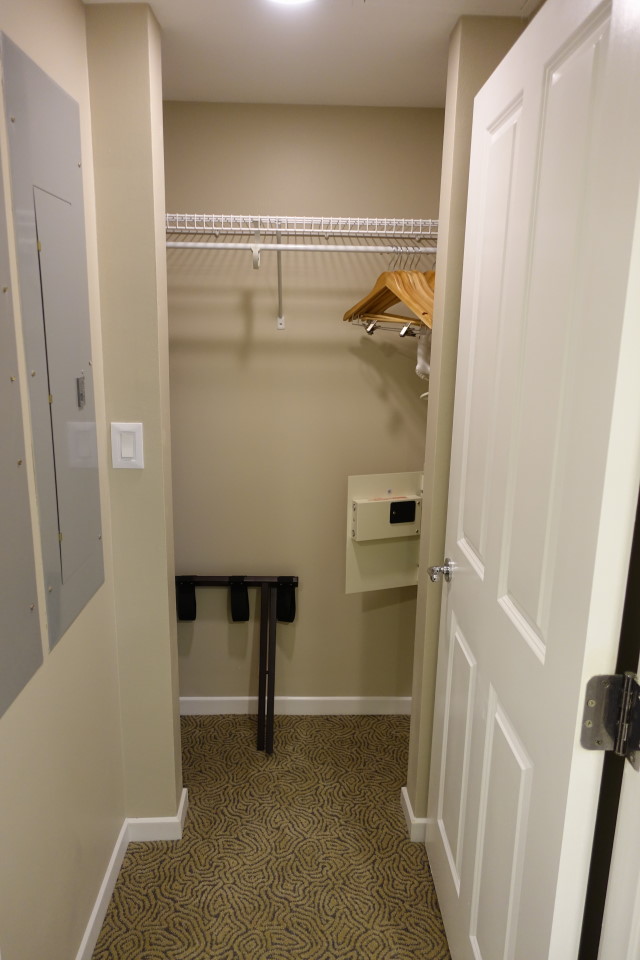 In the back of this second bath space is the closet. Those who miss the voyeur opportunities from the now-gone louvered shutters can hang here instead.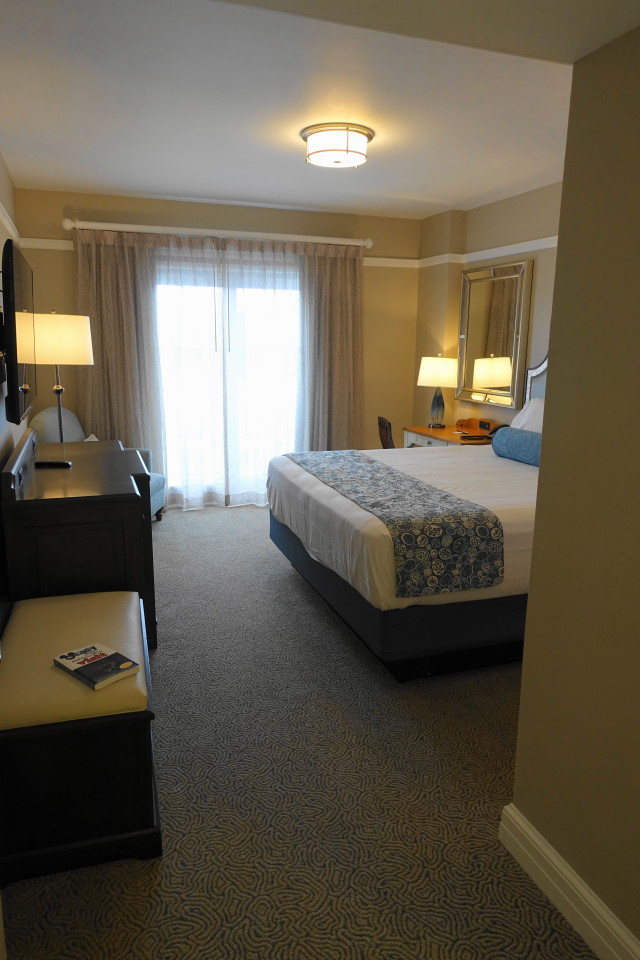 You enter the bedroom proper from either the hall or the bath.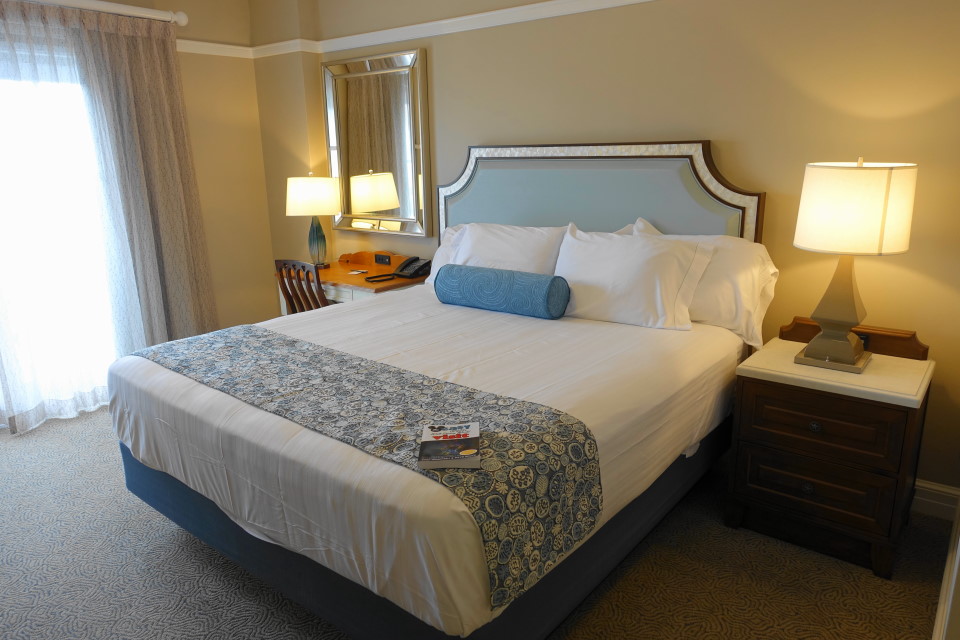 It has on one side a king bed and a desk.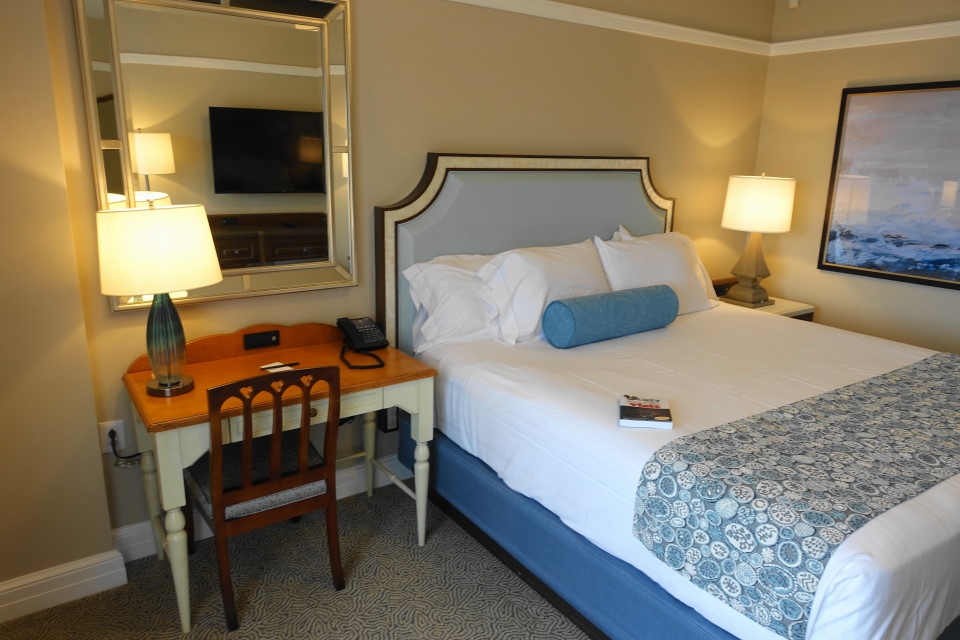 This side from the back of the room.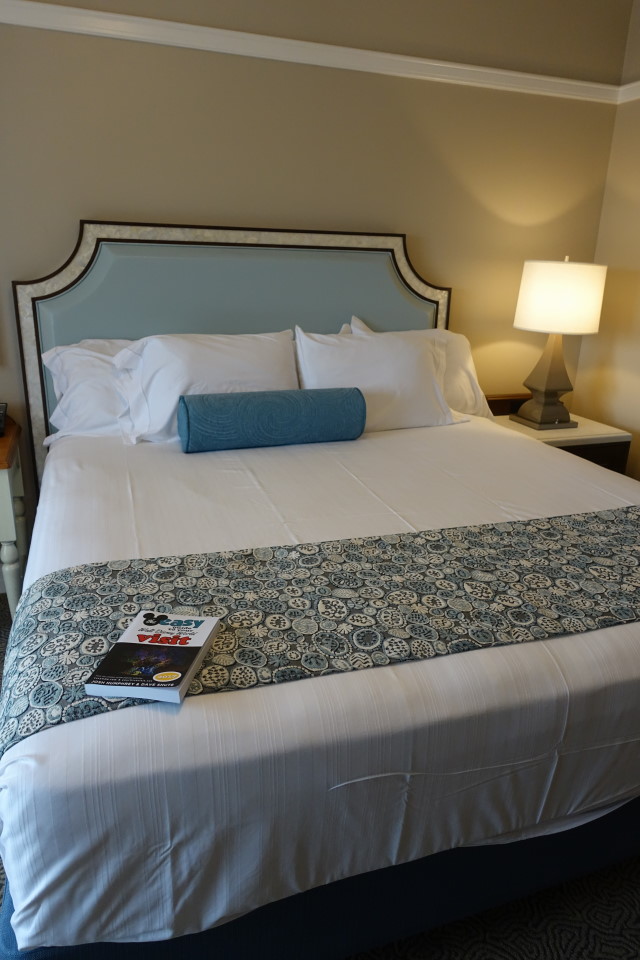 A closer view of the king bed.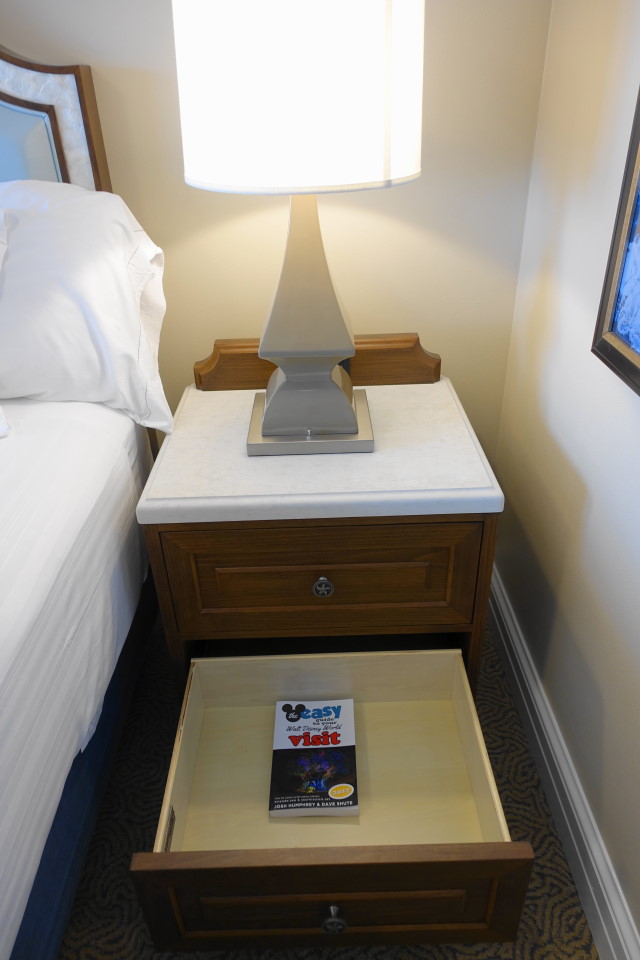 Between the bed and bath wall you'll find this bedside table with storage.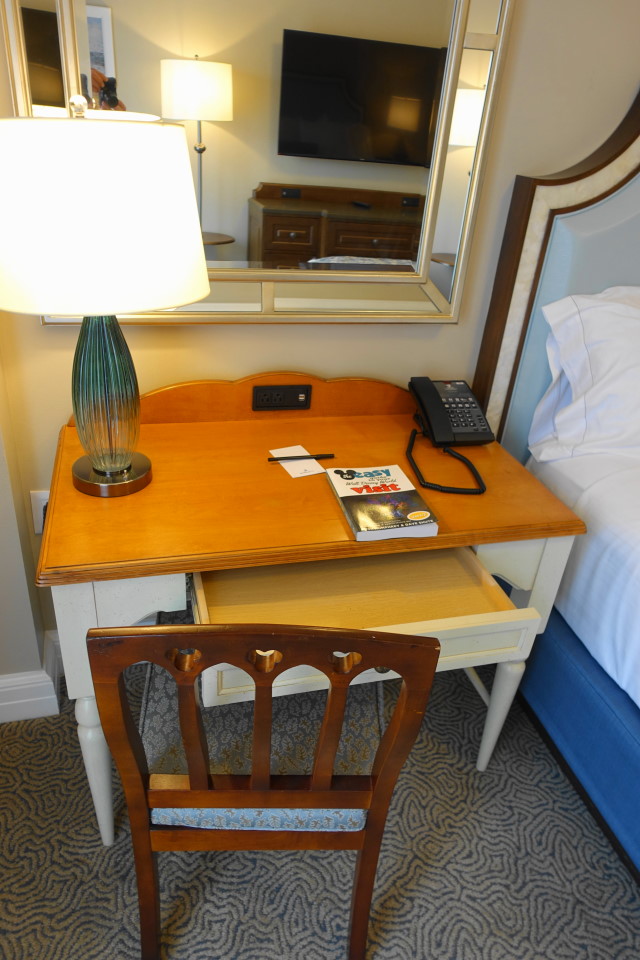 On the other side of the bed is this desk, also with storage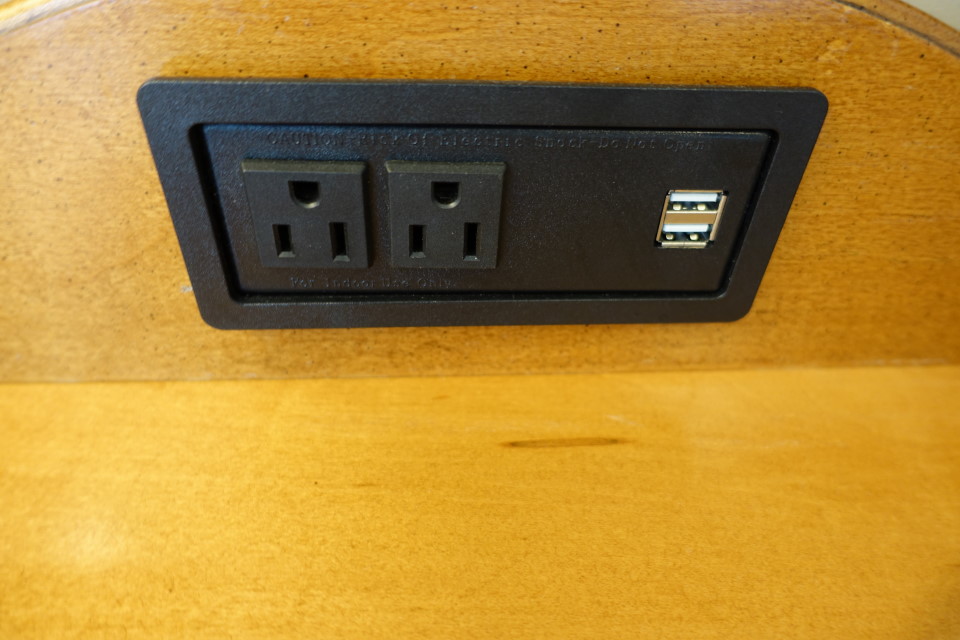 Lots of new power points were added as part of the refurb, including this one on the desk.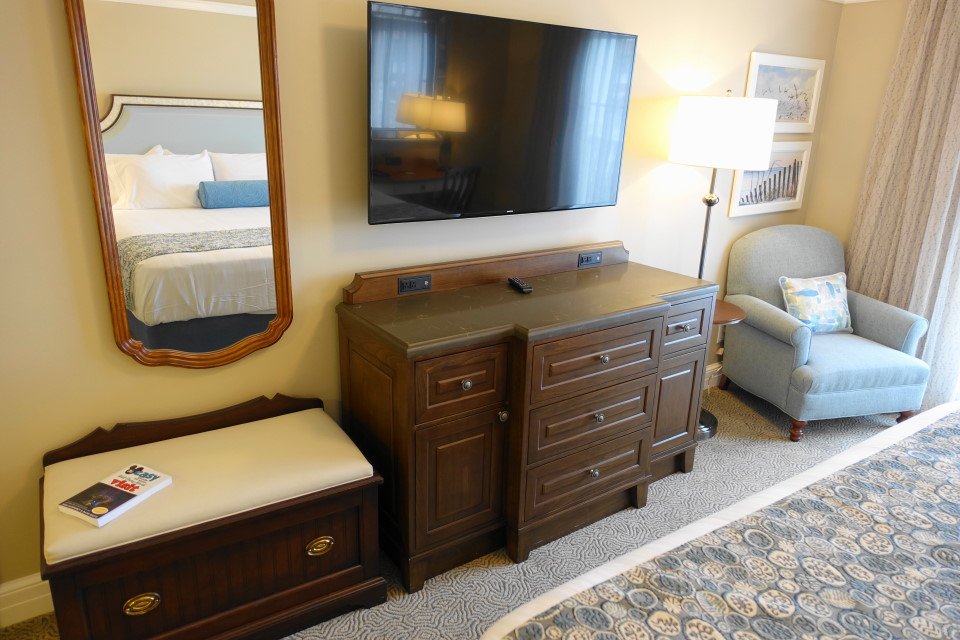 There's a similar power point on the bedside table, and two more at either end of the dresser, on the other side of the room.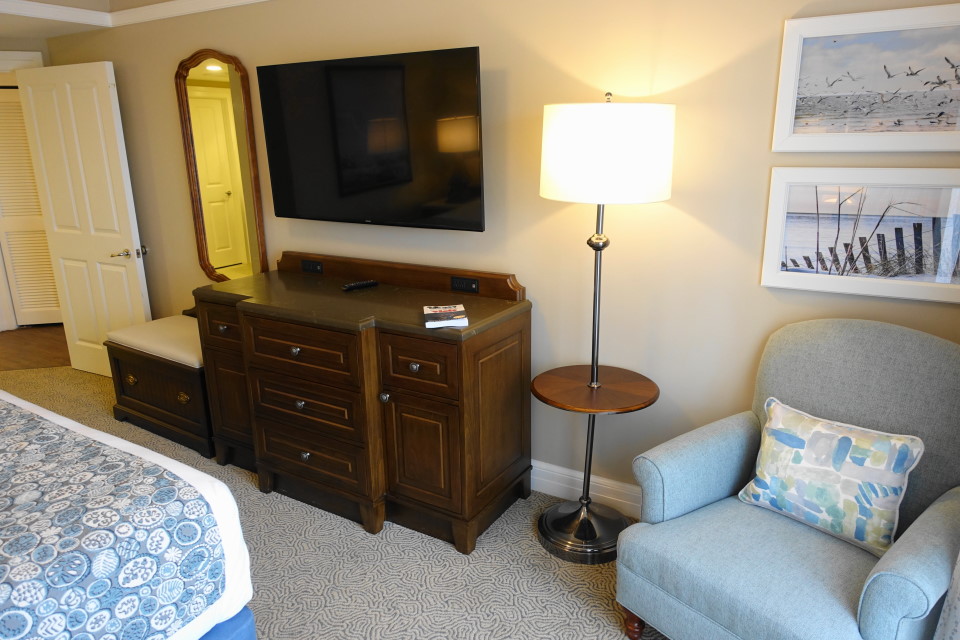 The dresser side of the room from the back.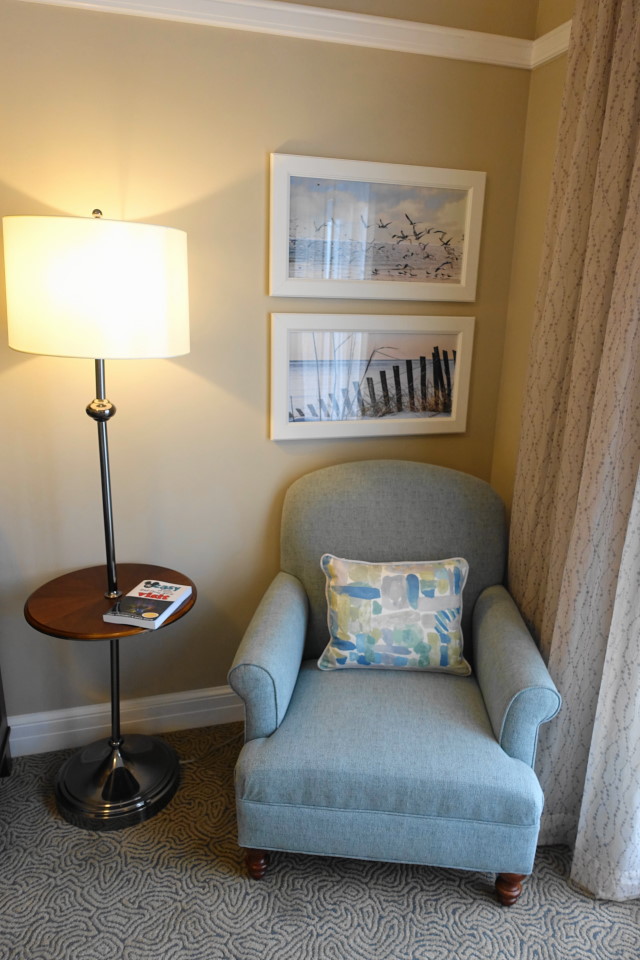 A closer view of the easy chair.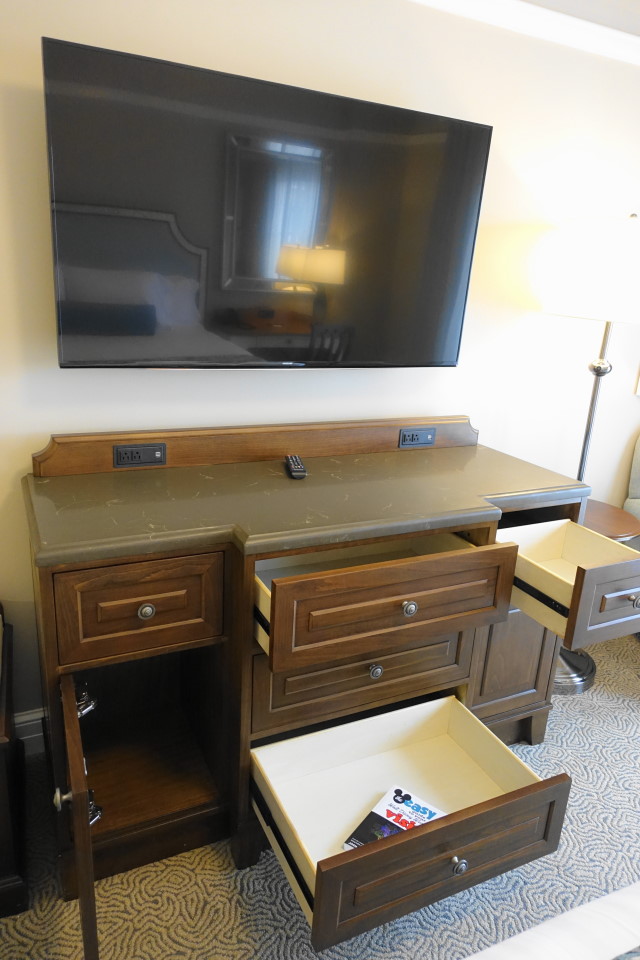 The dresser has a big new flat-screen TV above, and lots of storage…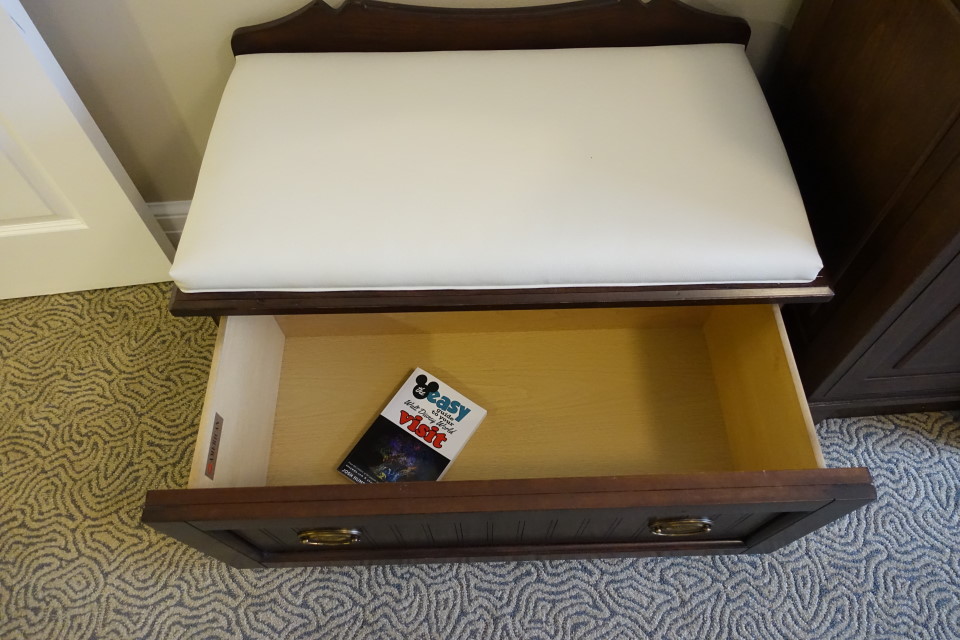 …and there's more storage in the bench right next to it.


Follow yourfirstvisit.net on Facebook or Twitter or Pinterest!!
RELATED STUFF