Dining at Disney's Saratoga Springs Resort & Spa
By Dave Shute
(For the first page of this review of Disney's Saratoga Springs Resort & Spa, see this.)
DINING AT DISNEY'S SARATOGA SPRINGS RESORT & SPA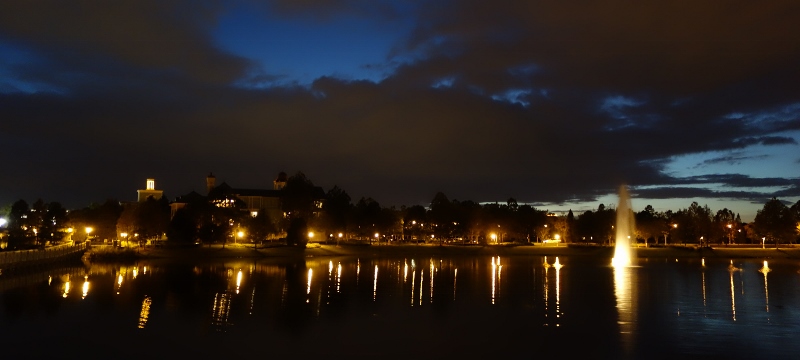 Saratoga Springs is thin on dining for a resort of its capacity, but the spectacular new dining additions at nearby Disney Springs make up for this a bit–as do the hundreds of kitchens you'll find here.
(More on all the dining options at Disney Springs is in Chapter 7 of my book, The easy Guide to Your Walt Disney World Visit 2019.)
The principal dining in Saratoga Springs is in the quick service Artist's Palette and the table service Turf Club, supplemented by a small counter service window at the Pro Shop and an extended bar and grill menu at the poolside bar at the Paddock pool.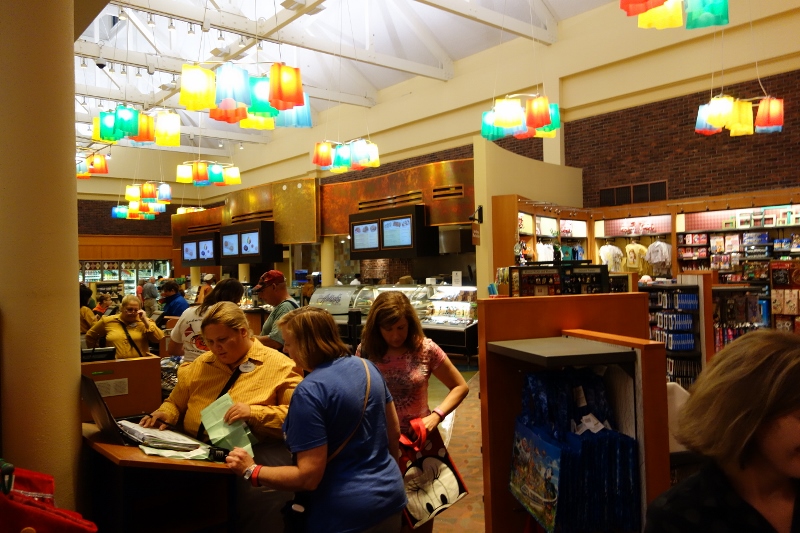 Artist's Palette is integrated into the Saratoga Springs gift shop in the main services area at the Carriage House.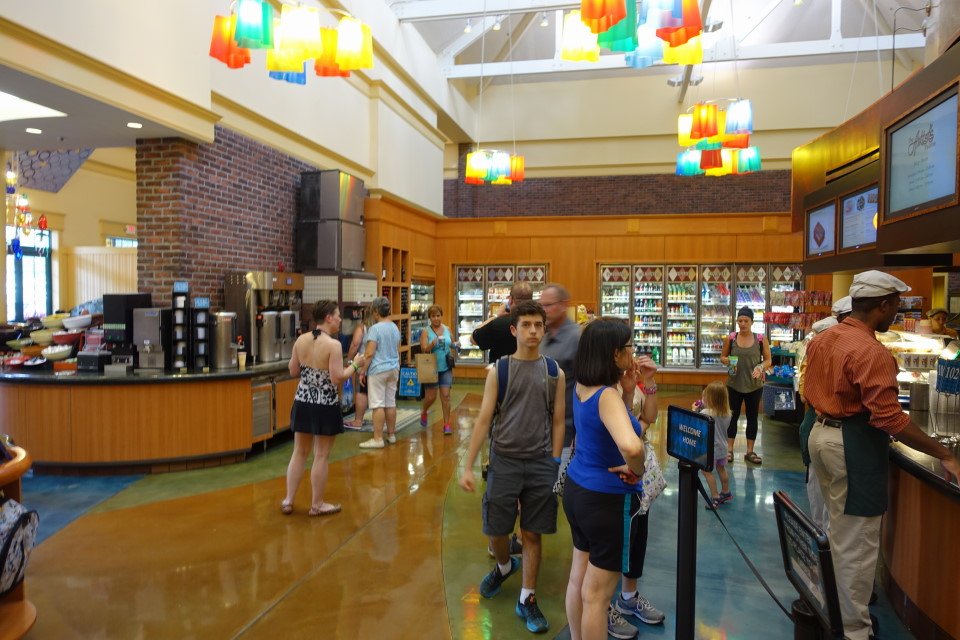 The venue is small but has a good menu. The full menu is here. The images below (click to enlarge) are representative: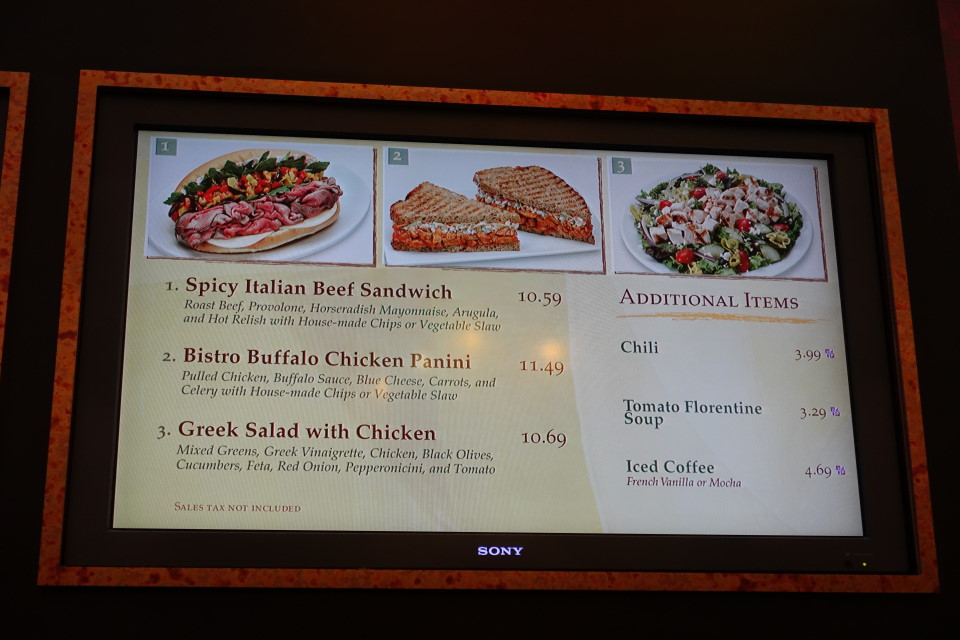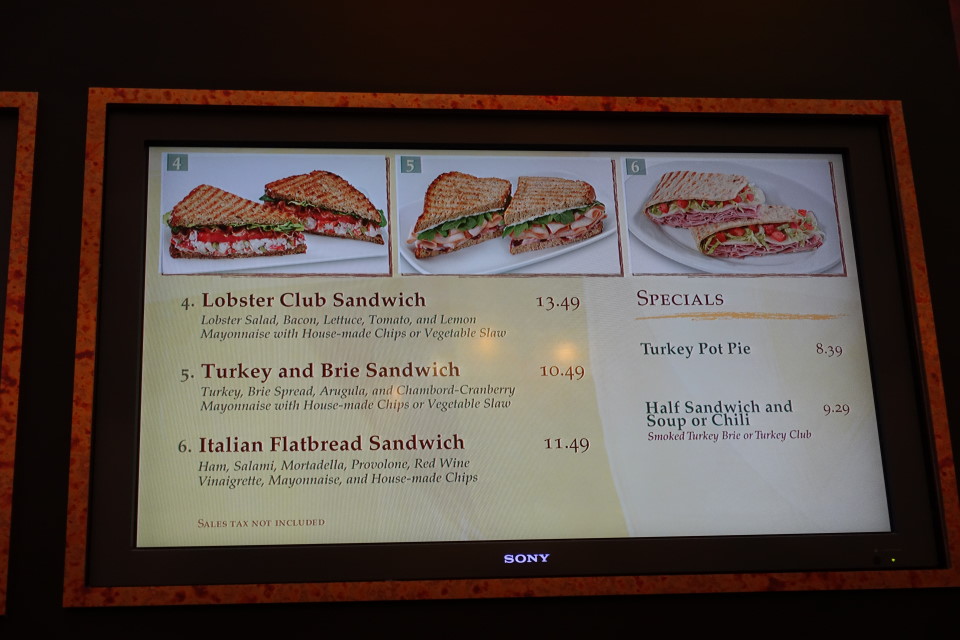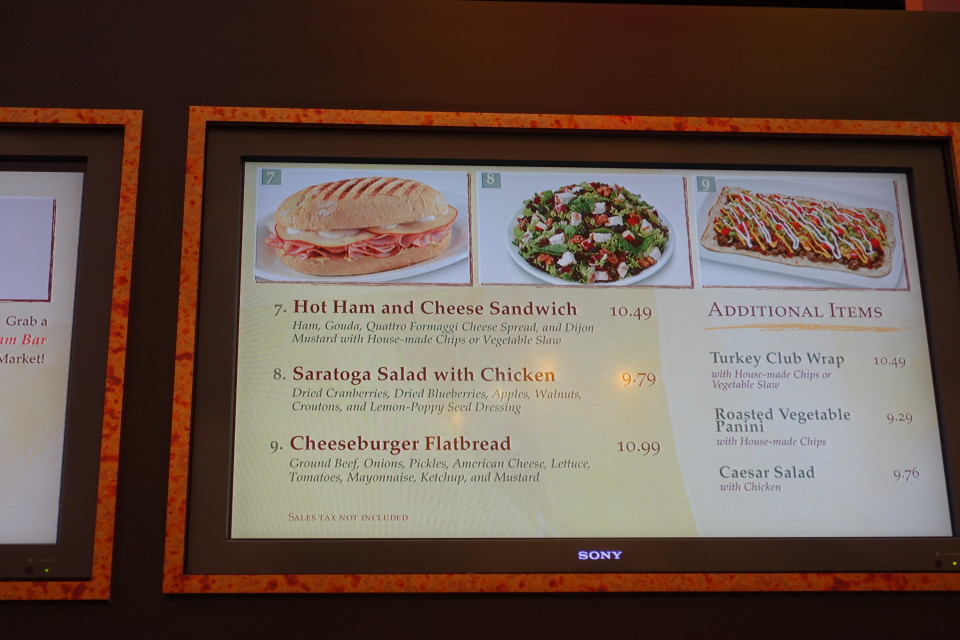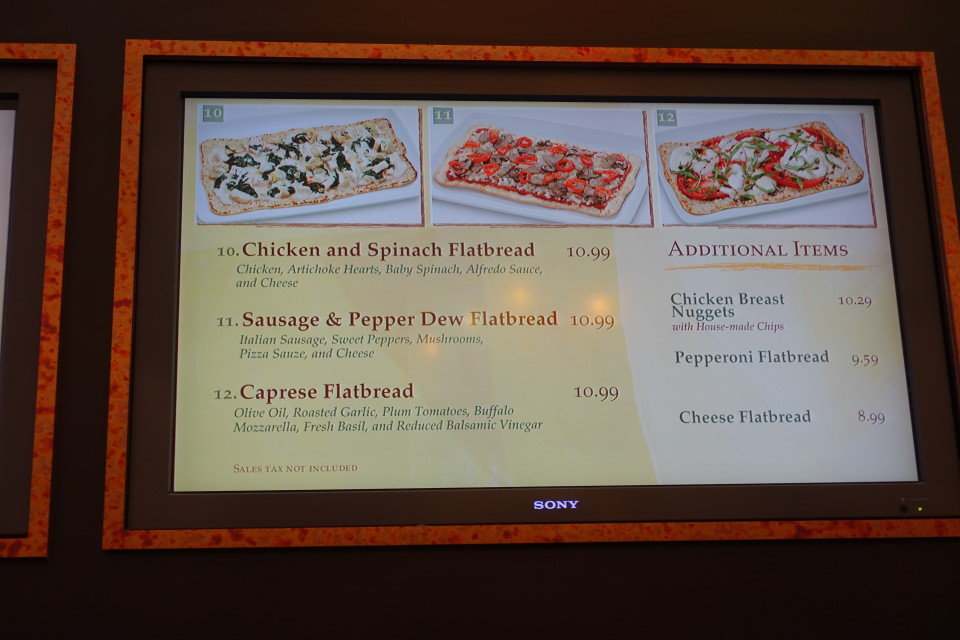 Also in this area is the large and somewhat characterless bar.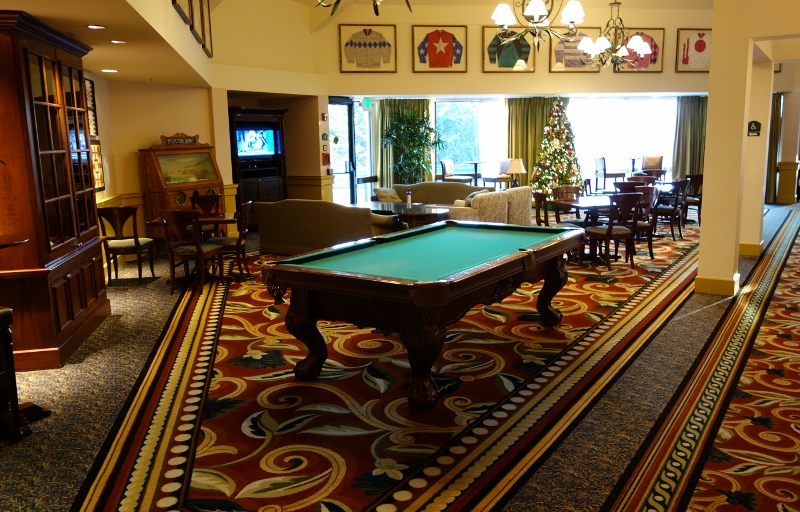 Around the corner you'll find the table service here, the Turf Club…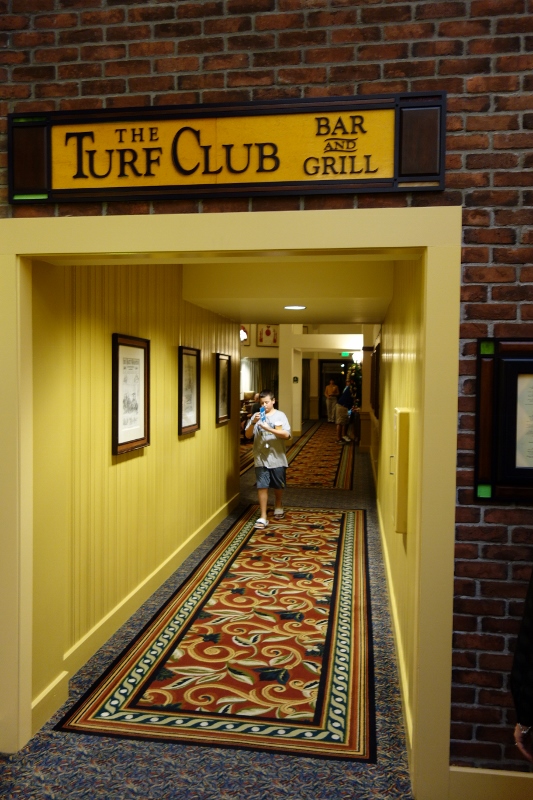 …with both indoor tables…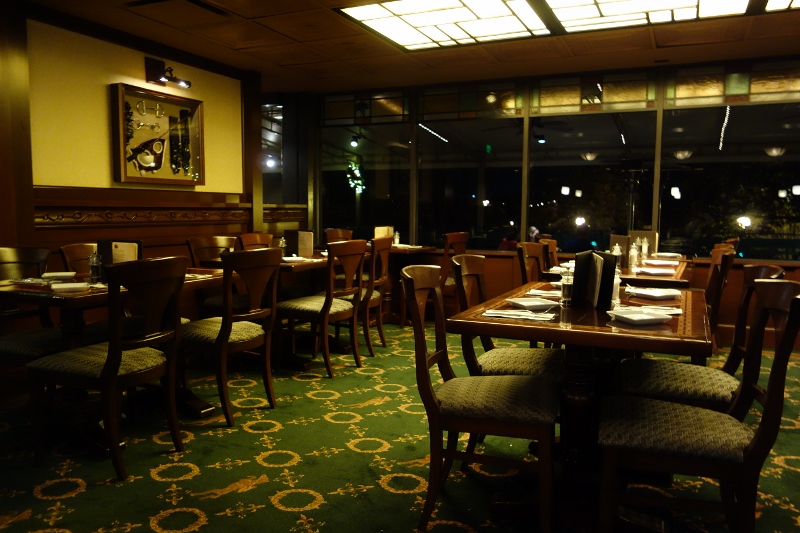 …and outdoor dining.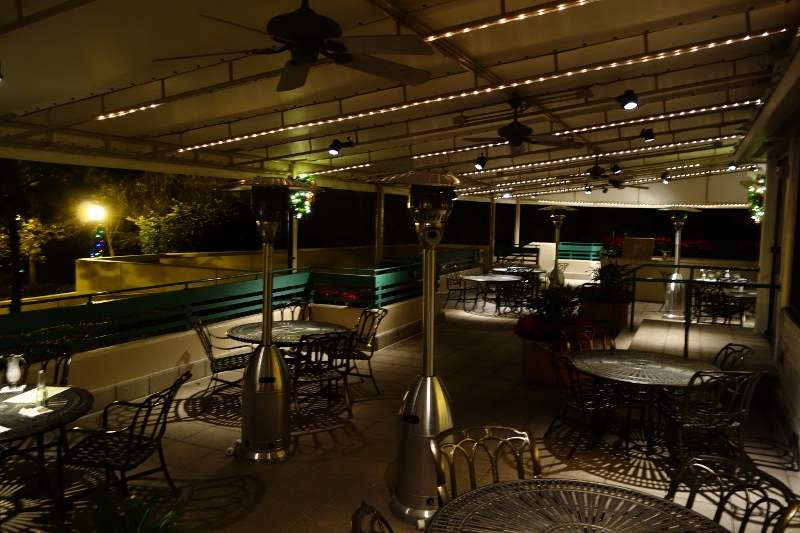 Here's the review of the Turf Club from The easy Guide to Your Walt Disney World Visit 2020: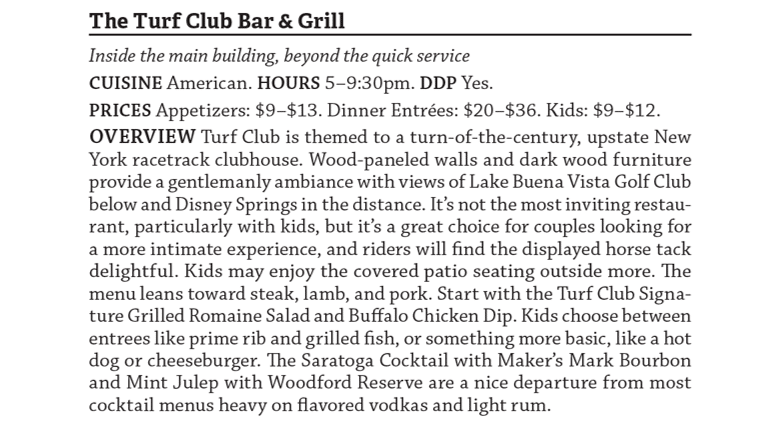 The full menu for The Turf Club is here.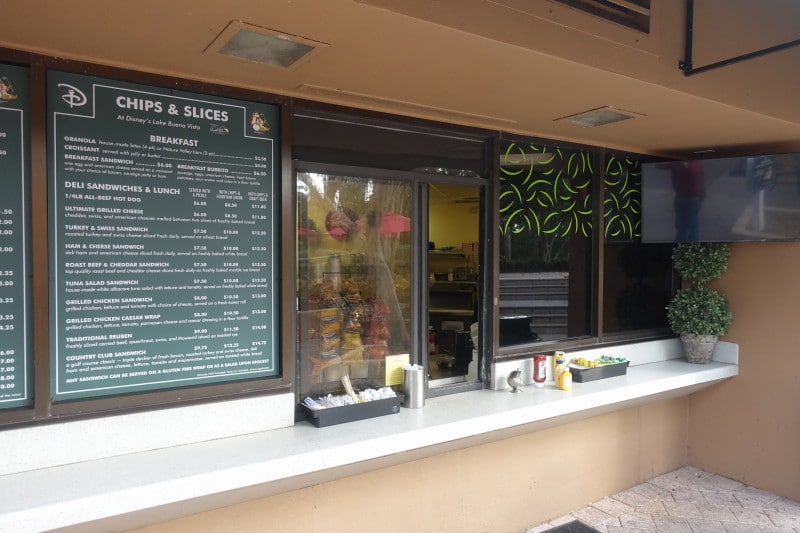 Outside and downstairs next to the Pro Shop is another option for breakfast and lunch, Chips & Slices (thanks to alert reader Anthony for cueing me to this).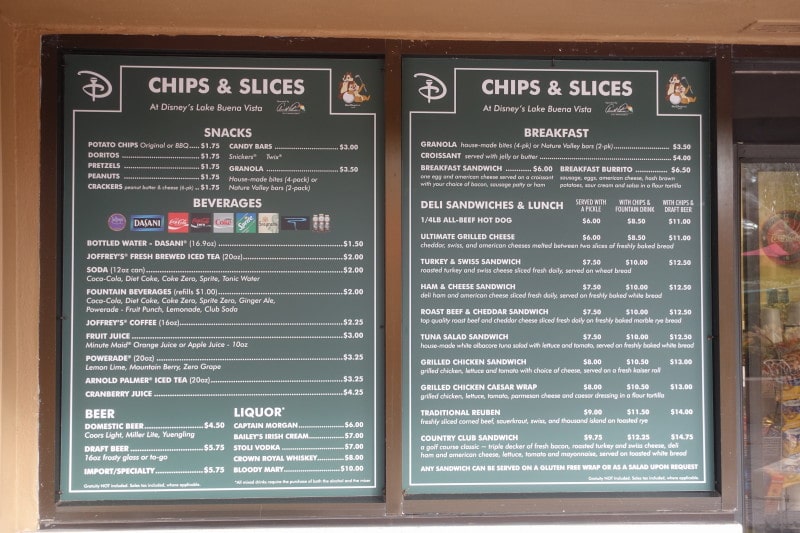 The menu at Chips & Slices from January 2018 (click it to enlarge it) –the full menu is here.
More dining is available at several of the pools at Saratoga Springs, particularly the Paddock pool.
This review continues here!




Follow yourfirstvisit.net on Facebook or Twitter or Pinterest!!
RELATED STUFF