Amenities at Disney's Saratoga Springs Resort & Spa
By Dave Shute
(For the first page of this review of Disney's Saratoga Springs Resort & Spa, see this.)
AMENITIES AT DISNEY'S SARATOGA SPRINGS RESORT & SPA
Saratoga Springs is one of thee "stand-alone" Disney Vacation Club resorts (Disney's Riviera Resort and Old Key West are the others), meaning that it's not paired with a deluxe resort and its associated services and amenities.
Rather it offers its own such, and, with the exception of dining–and how far you have to walk to get to some of them from some of its rooms–amenities at Saratoga Springs are comparable to what you'll find at the Disney World deluxe resorts.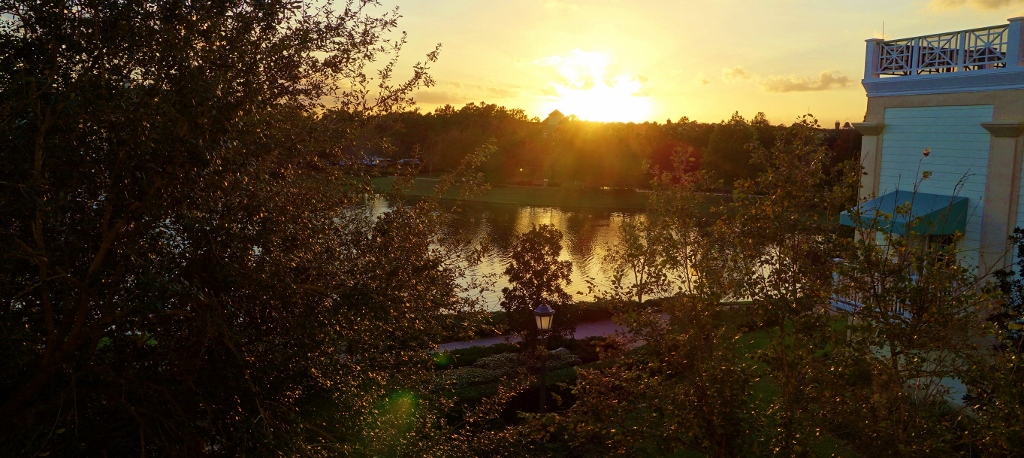 Most amenities are in the center of the resort, in the Carriage House/Springs area.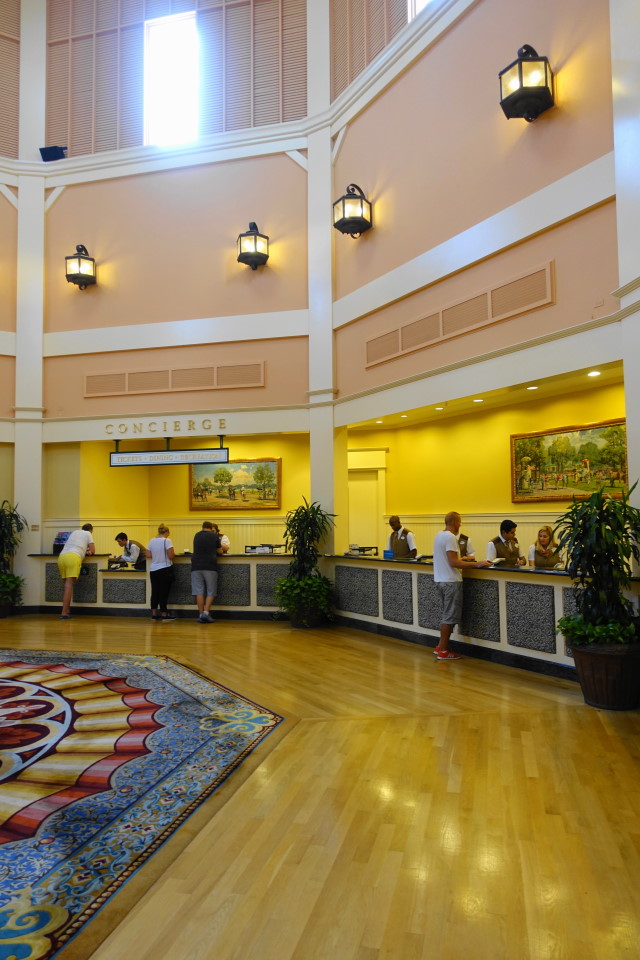 In the Carriage House you check in and find concierge help with tickets, dining and such.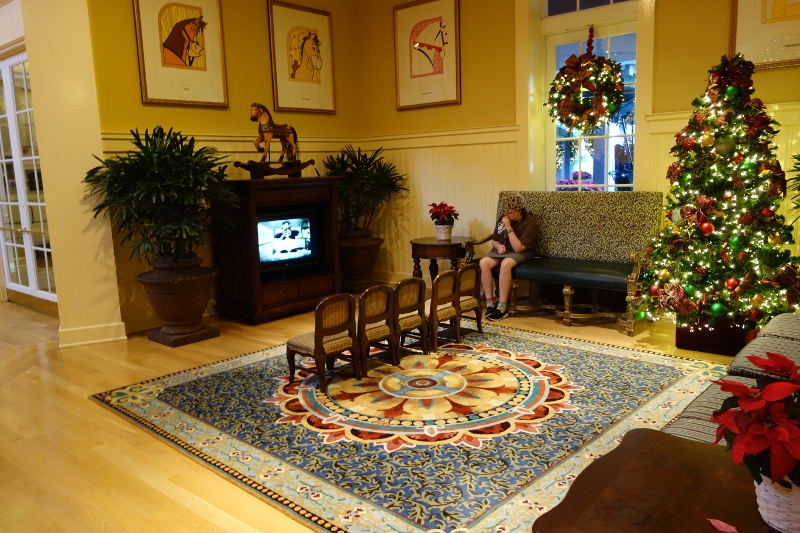 As at the other Disney resorts, there's a cute area to park fidgety kids while you complete such business. (The photo is from a December visit.  You won't find the Christmas decorations most of the rest of the year!)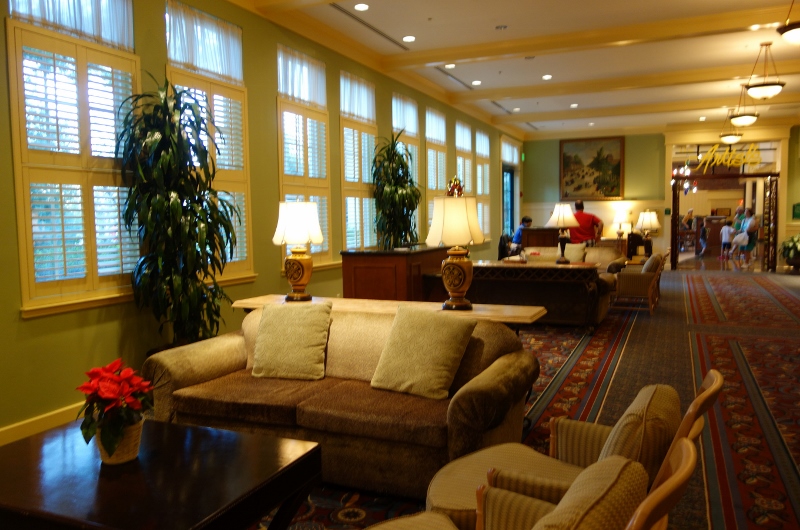 Further in this building is this comfortable room…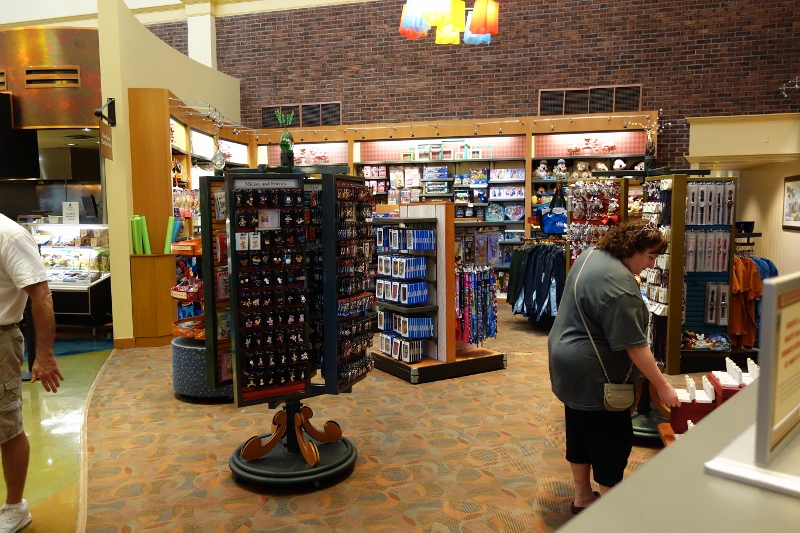 …and beyond it the combined gift shop and quick service dining service area. (More on dining at Saratoga Springs is here.)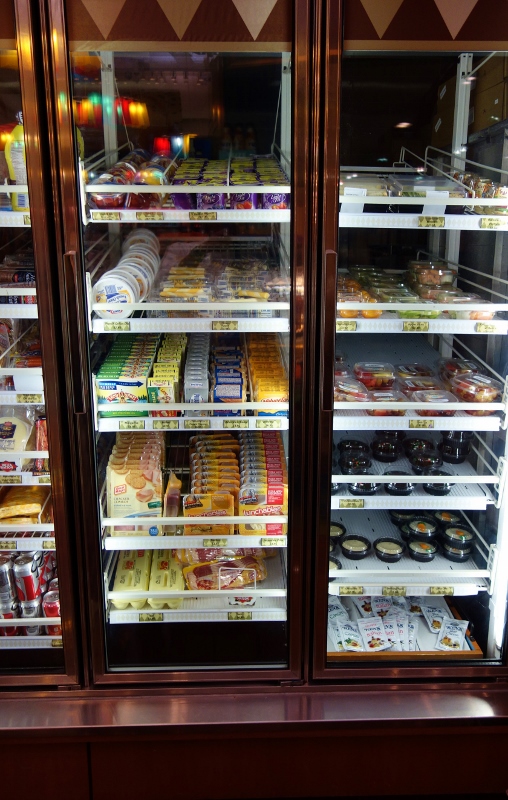 The gift shop has lots of food.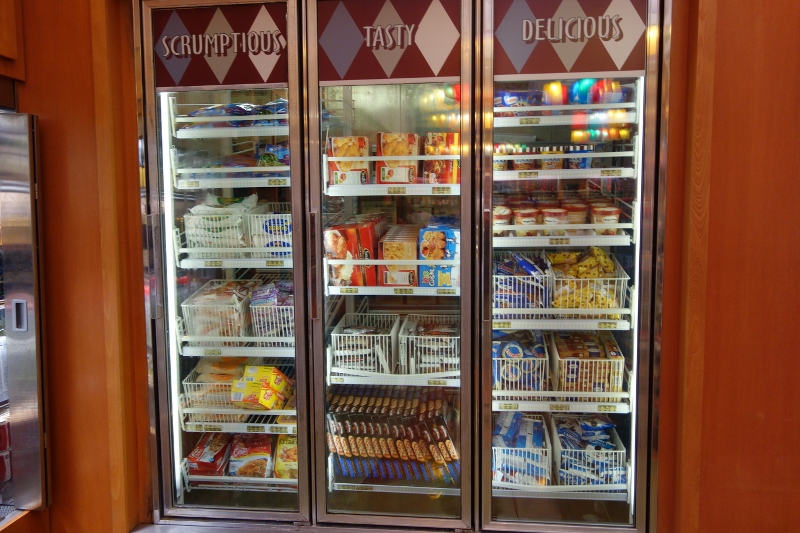 Lots.  There's more than 800 full kitchens at Saratoga Springs, and another 400+ kitchenettes.  So it makes sense that the food offering in the shops would be extensive…and the other dining here a little slim.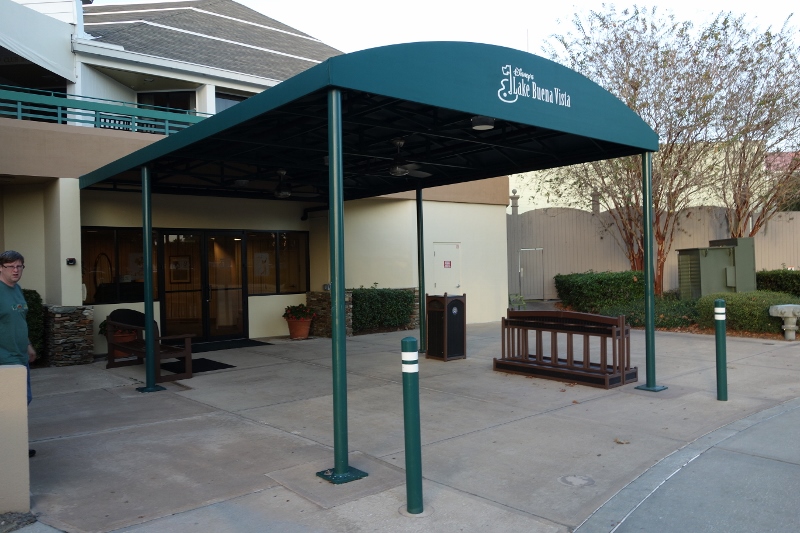 Downstairs you'll find the pro shop for the Lake Buena Vista golf course.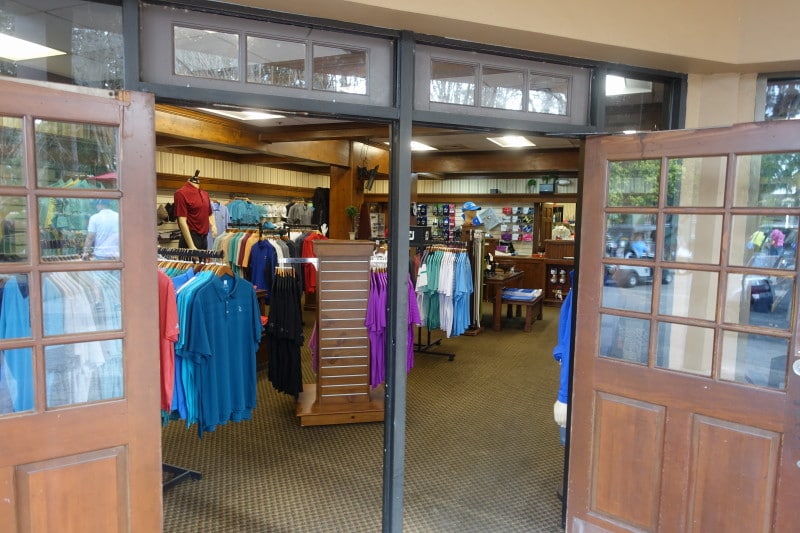 More shopping is available in the Pro Shop.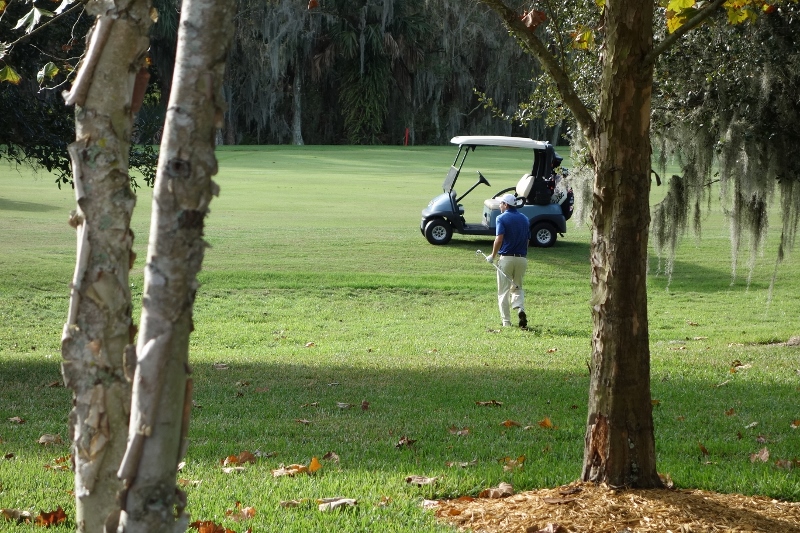 Some of the fairways wind through Saratoga Springs.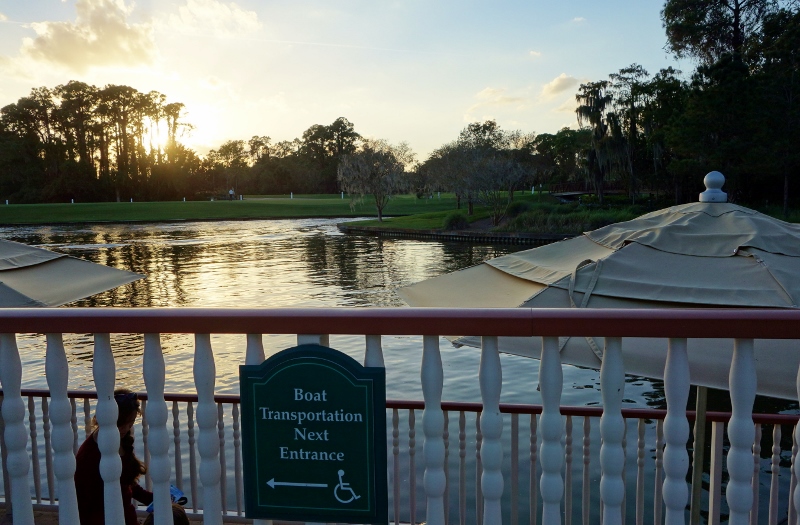 In this area is also the boat to Disney Springs.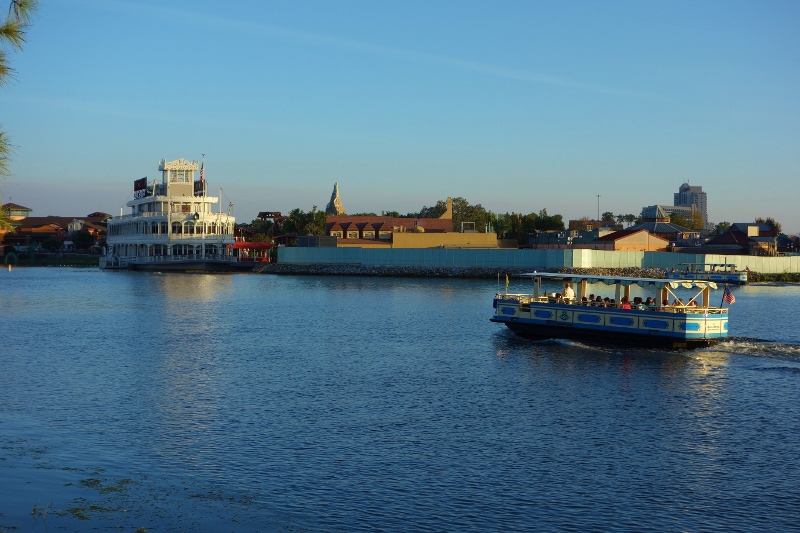 Other Disney World areas are served by bus, and there's bus stops all over the place–five in the main resort, and two more at the Treehouses. (The Treehouse stops don't take you to the parks–they just take you to the rest of Saratoga Springs.)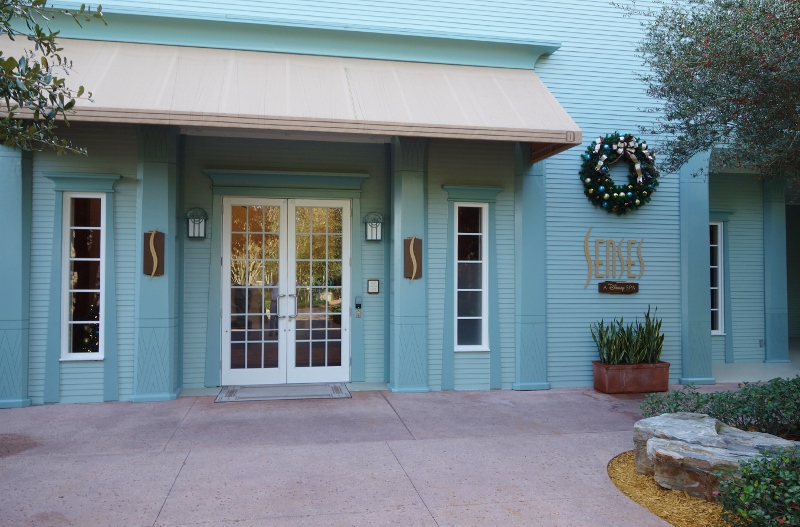 Also in this area, but closer to the main pool, is the famous Senses spa.
Most of the dining options at Saratoga Springs are also nearby.
This review continues here!


Follow yourfirstvisit.net on Facebook or Twitter or Pinterest!!
RELATED STUFF