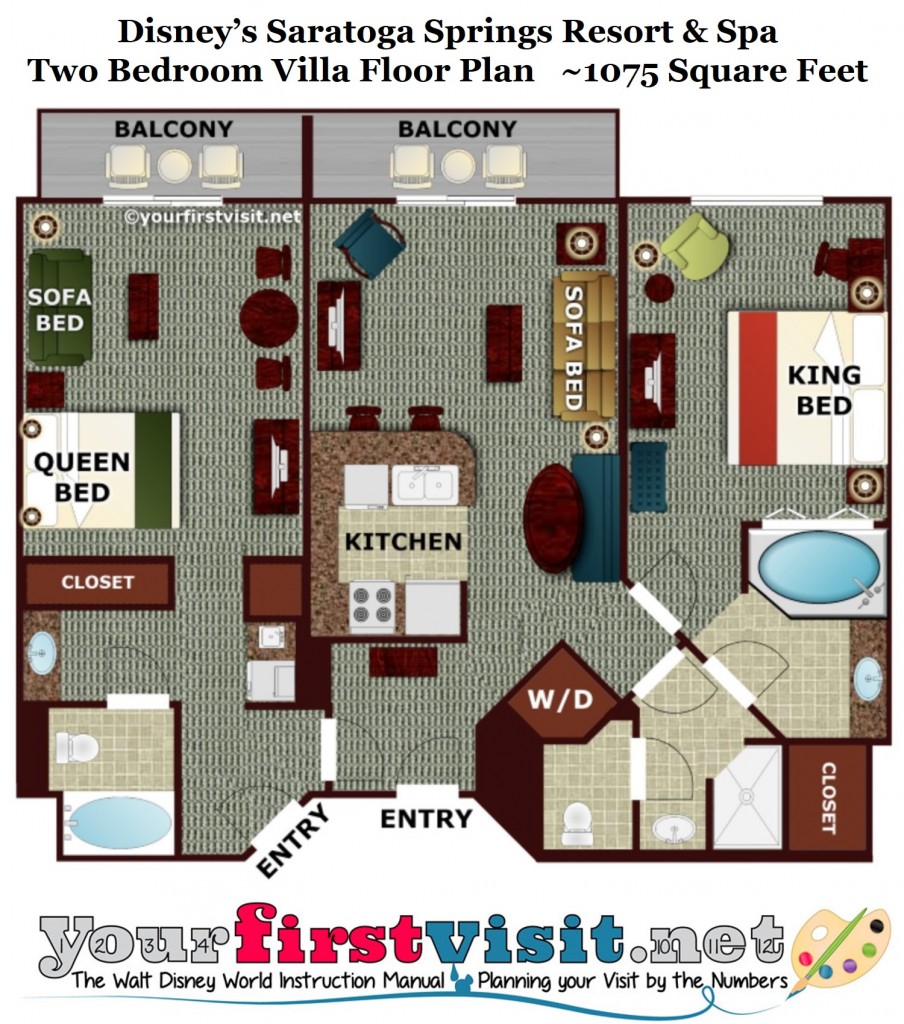 (For the first page of this review of Disney's Saratoga Springs Resort & Spa, see this.)
THE BATH AND MASTER BEDROOM OF ONE AND TWO BEDROOM VILLAS AT DISNEY'S SARATOGA SPRINGS RESORT
Note: most spaces at Saratoga Springs have completed a refurb. The material below is about not-yet-refurbed spaces. For floor plans and some thoughts on refurbed One and Two Bedroom Villas at Saratoga Springs, see this.
One and Two Bedroom Villas have the same master bedroom, bath, and living/dining/kitchen spaces. Two bedroom villas add either a connecting studio–shown in the plan–or a dedicated second bedroom that is similar to a studio but has two queens, no sofa, no minikitchen, and an extra closet.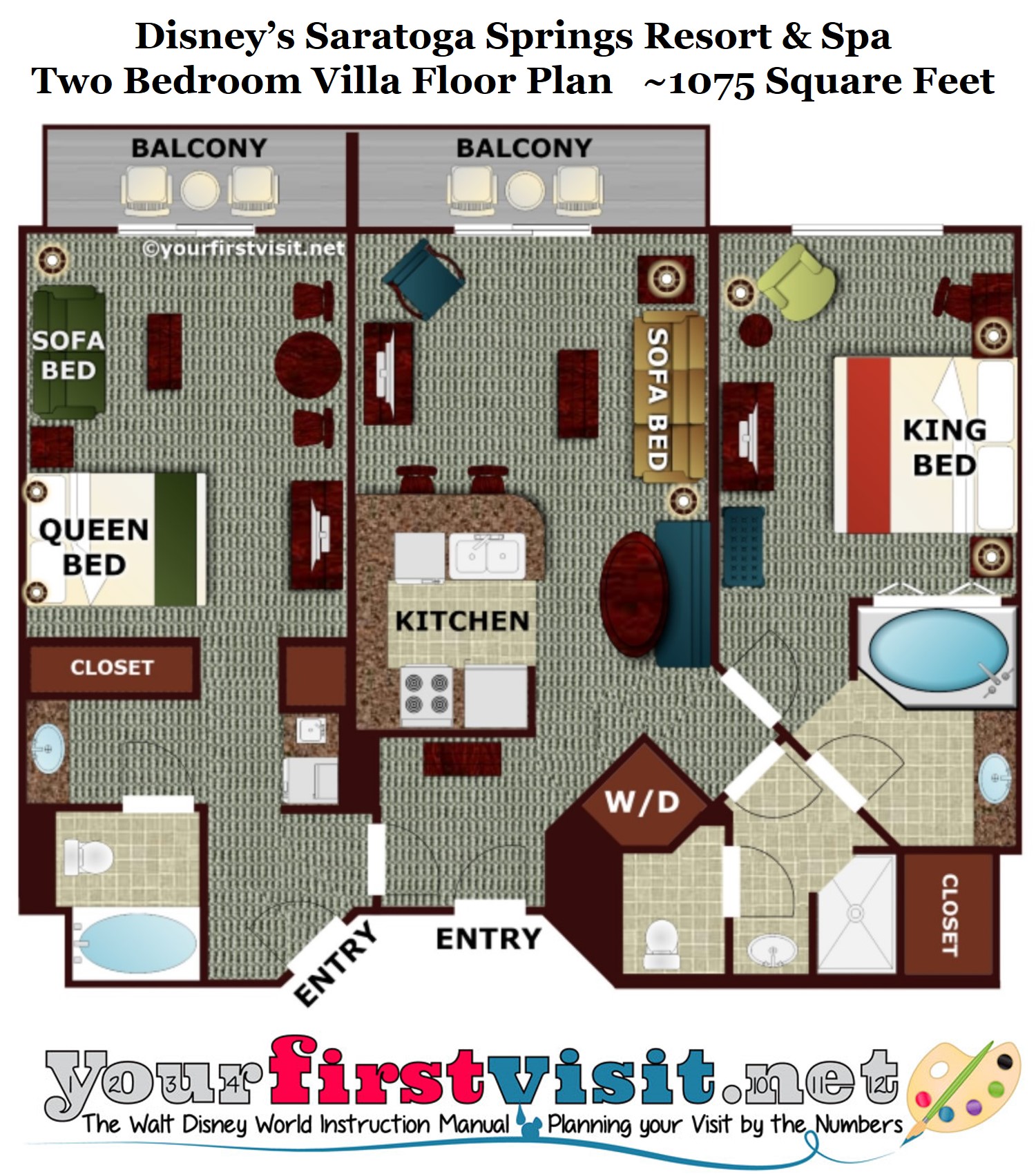 The bath in the master/king bedroom area comes at the end of a short hall from the entryway.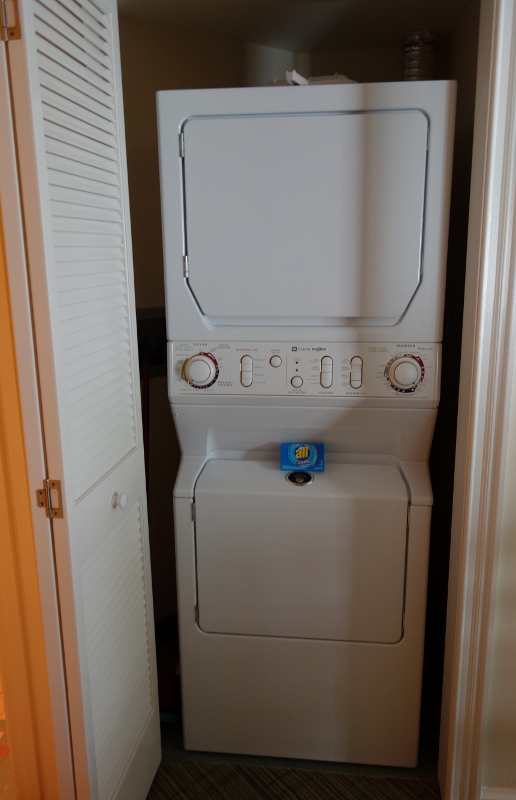 On the way is the washer-dryer.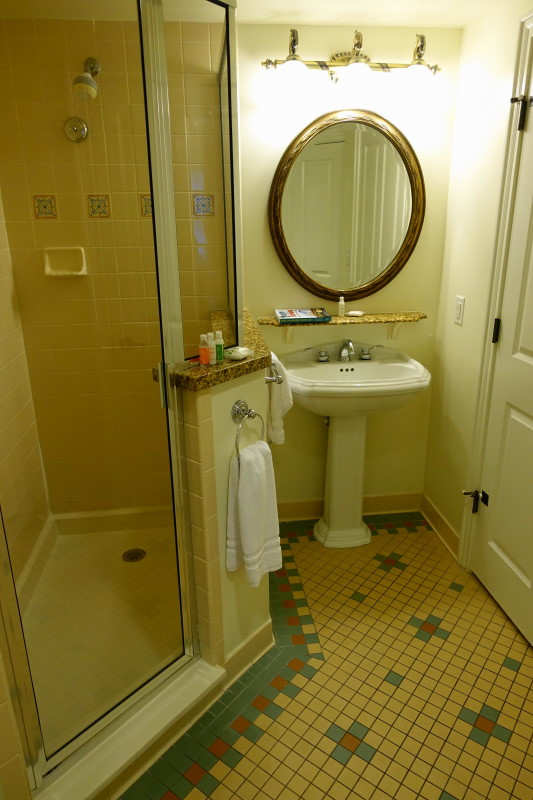 The bath is divided into two parts.  One part, accessible from both the rest of the space and the master bedroom, has a toilet, sink and shower…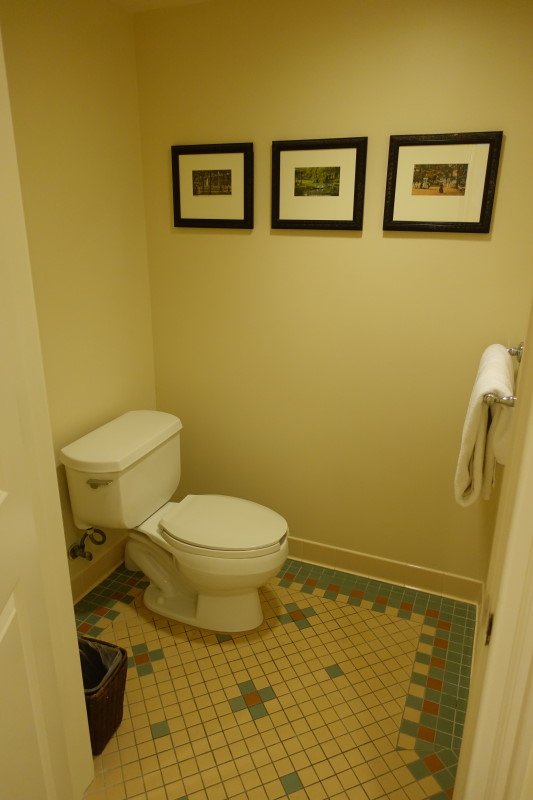 …with the toilet in a separate space.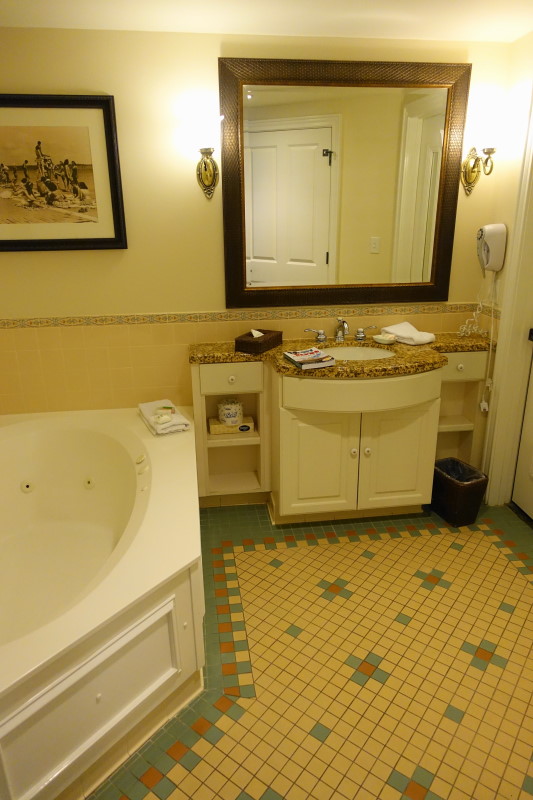 The second part of the bath is accessible both from this space and directly from the master bedroom.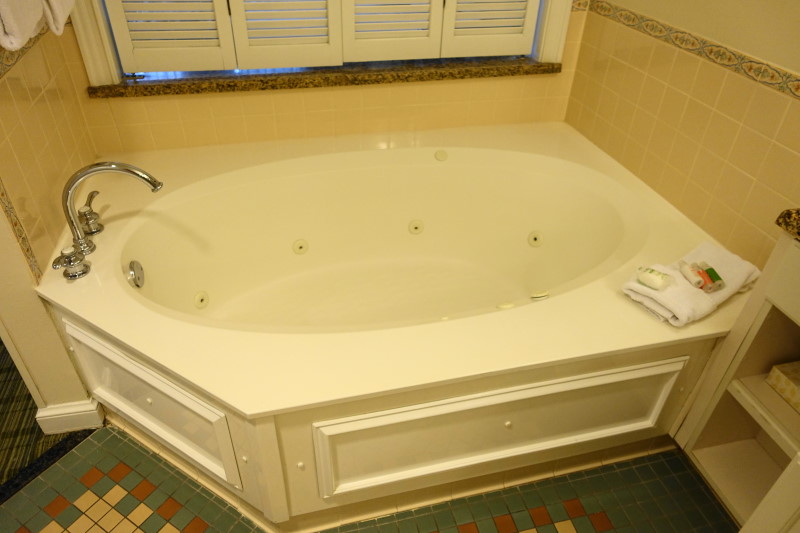 It includes a whirlpool tub, sink…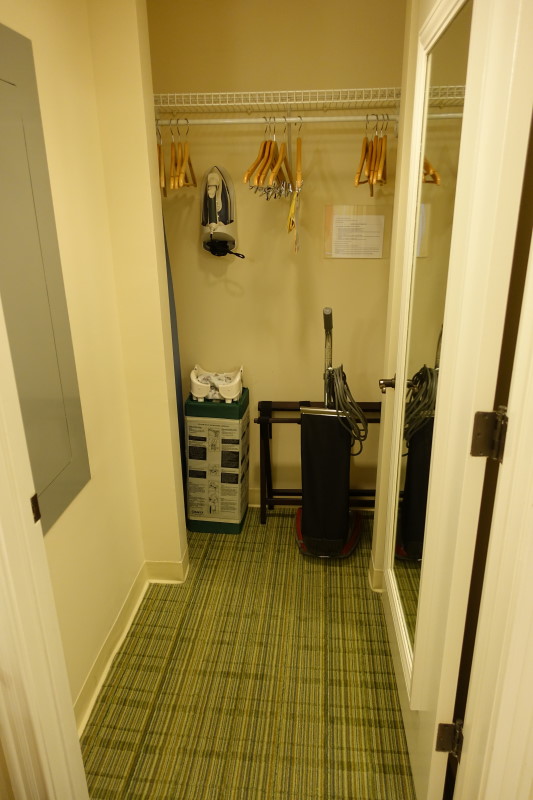 …and closet.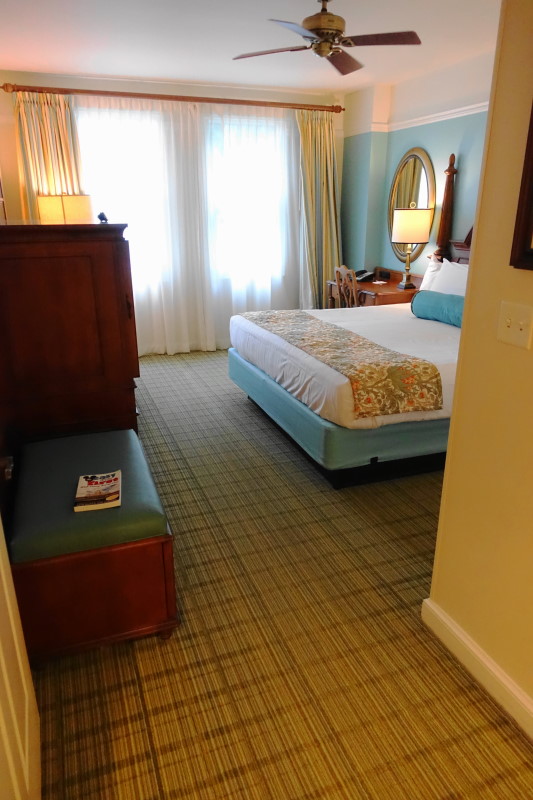 The master bedroom can be entered through the bath or directly from the hall.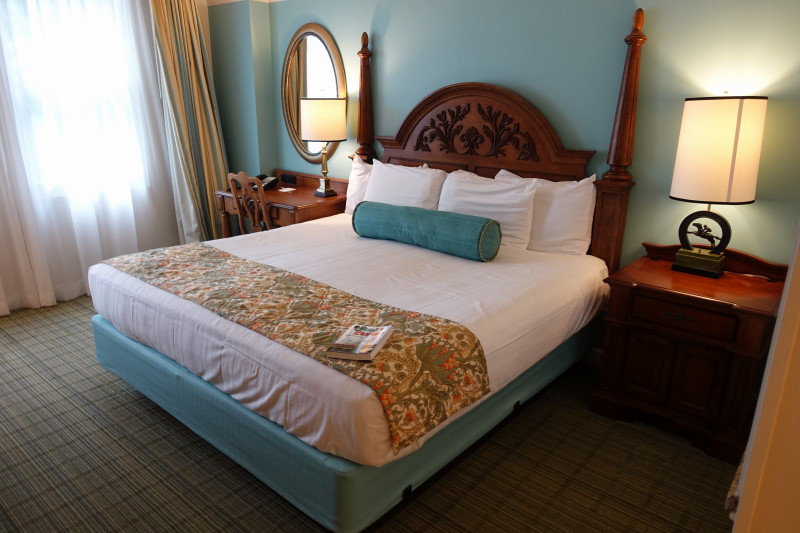 On one side there's a king bed and desk.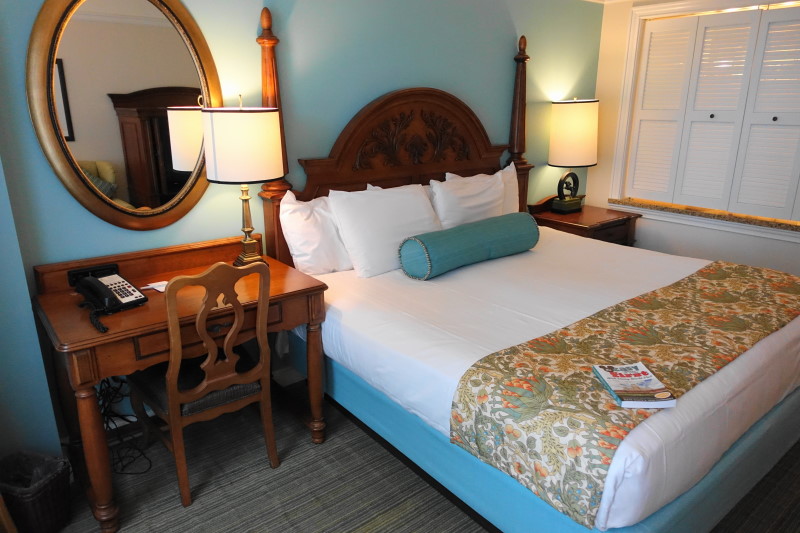 Here's the bed side from another corner…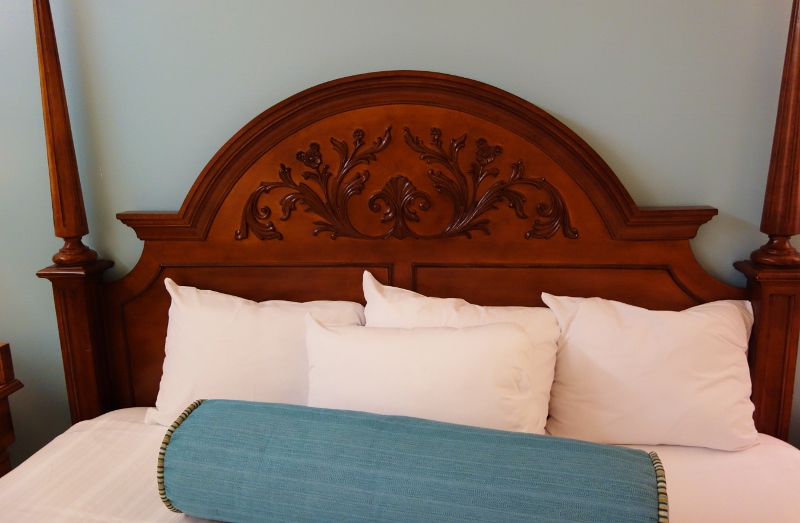 …and a closer view of lovely carving on the headboard.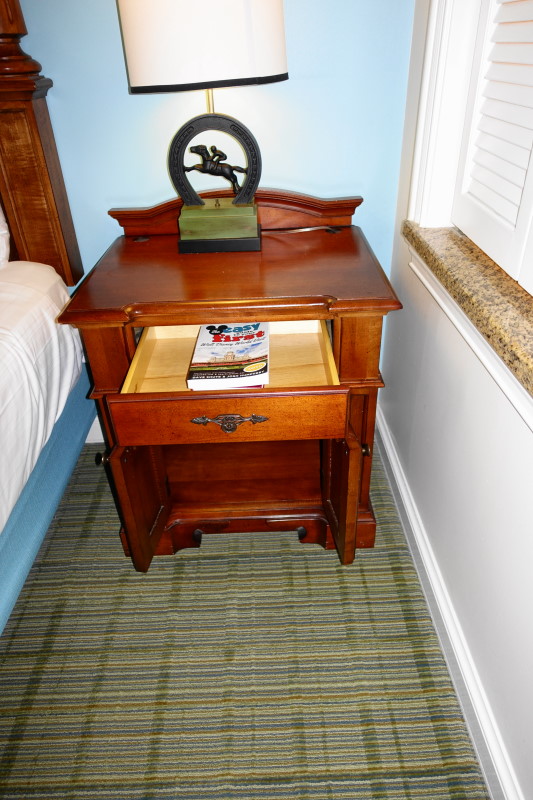 A bedside table on the bath side of the bed adds storage capacity.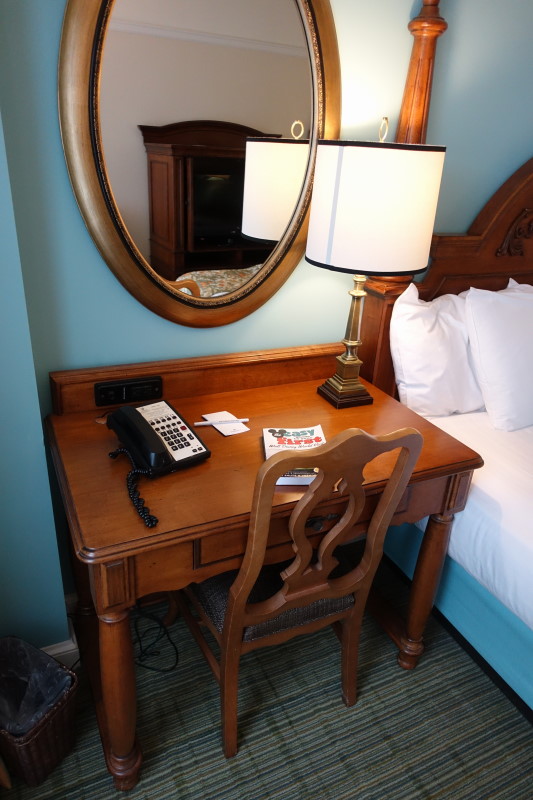 On the other side of the bed is the desk.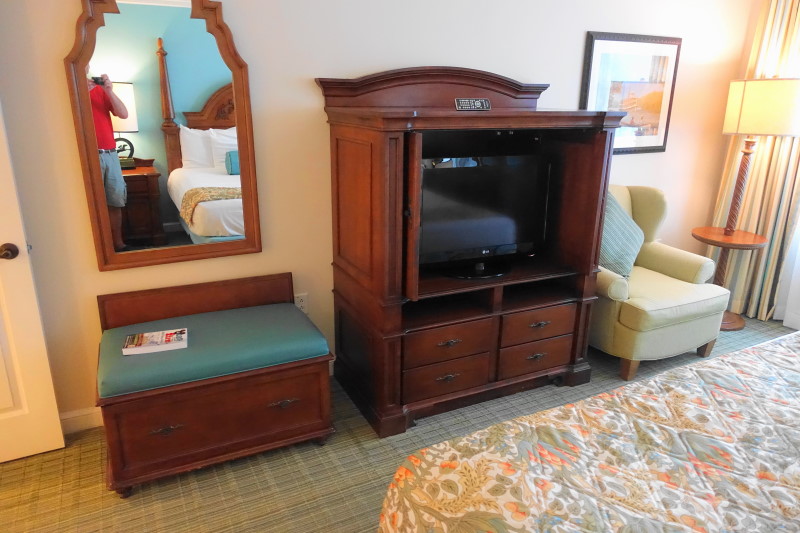 The other side of the room has an easy chair, TV/dresser combo, and storage bench.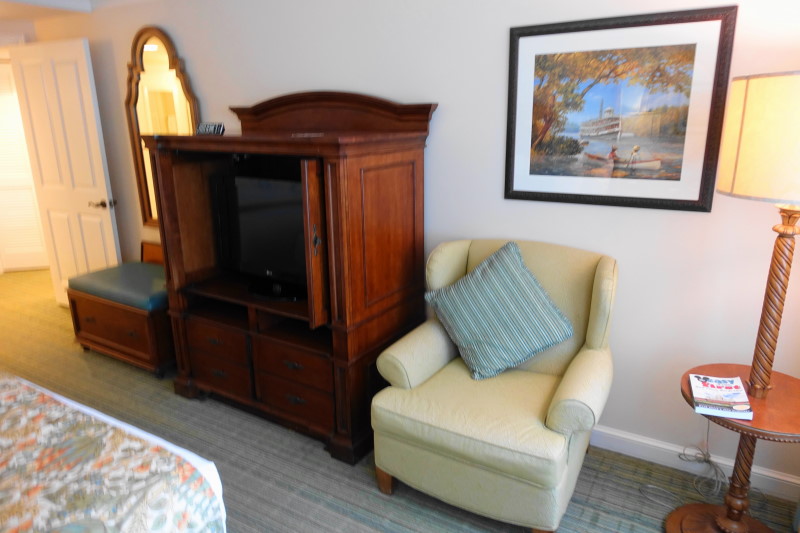 This side from the back.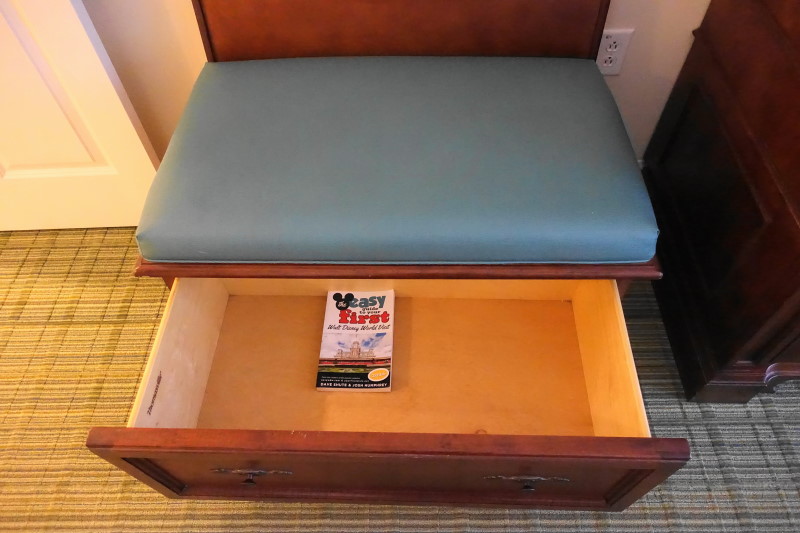 Here's a closer view of the storage bench, open…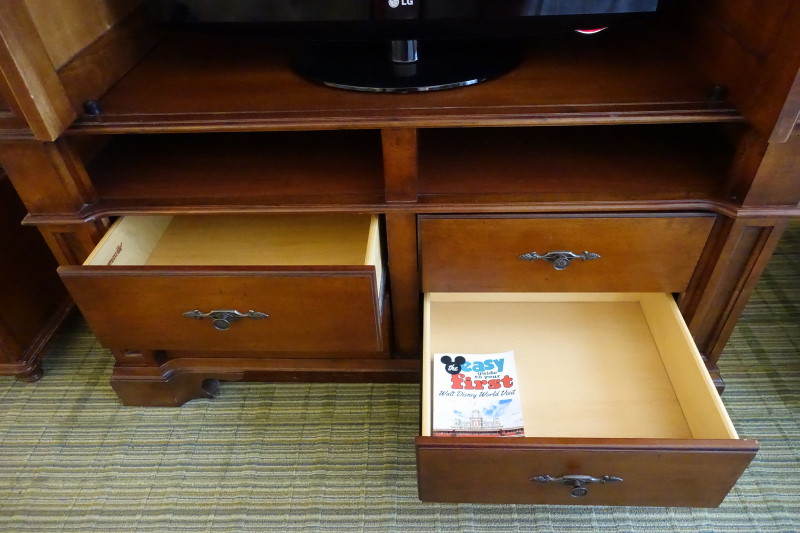 …and of storage in the dresser/TV thingy.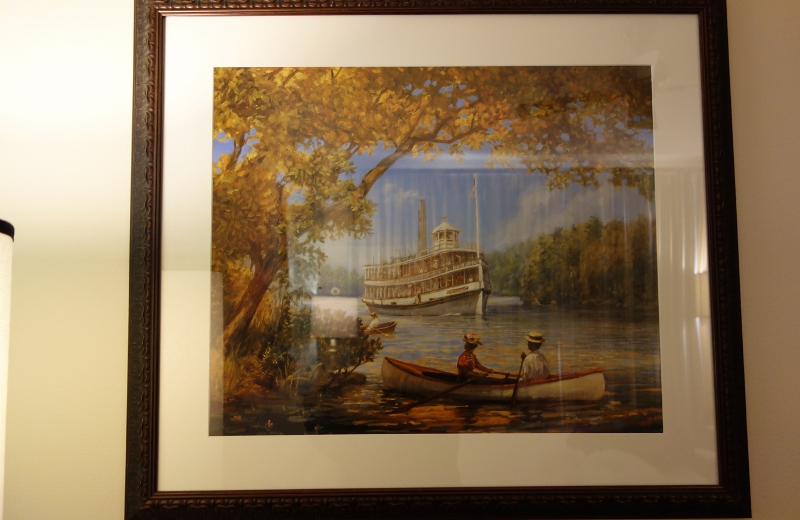 Decoration in  the master bedroom is light, but I do like this image of steamboats on the Hudson.
This review continues here!


Follow yourfirstvisit.net on Facebook or Twitter or Pinterest!!