How to Get Six FastPass+ A Day at Walt Disney World
By Dave Shute
One of the frustrations expressed with Disney World's new FastPass+ program is that unlike in "legacy" Fastpass program–which is now gone–guests are limited to three FastPass+ per day.
Moreover, at two of Disney's parks–Hollywood Studios and Epcot–FastPass+ are "tiered."
For example, you can have only one of Soarin and Test Track among your three Epcot FastPass+, and only one of Rock n' Roller Coaster and Toy Story Mania at the Studios.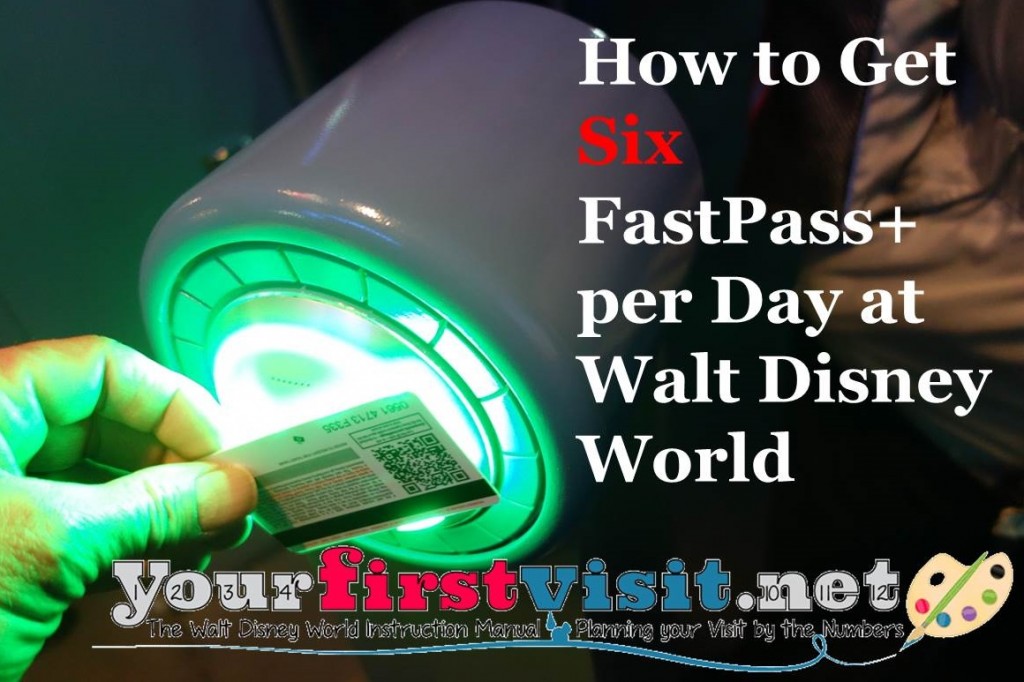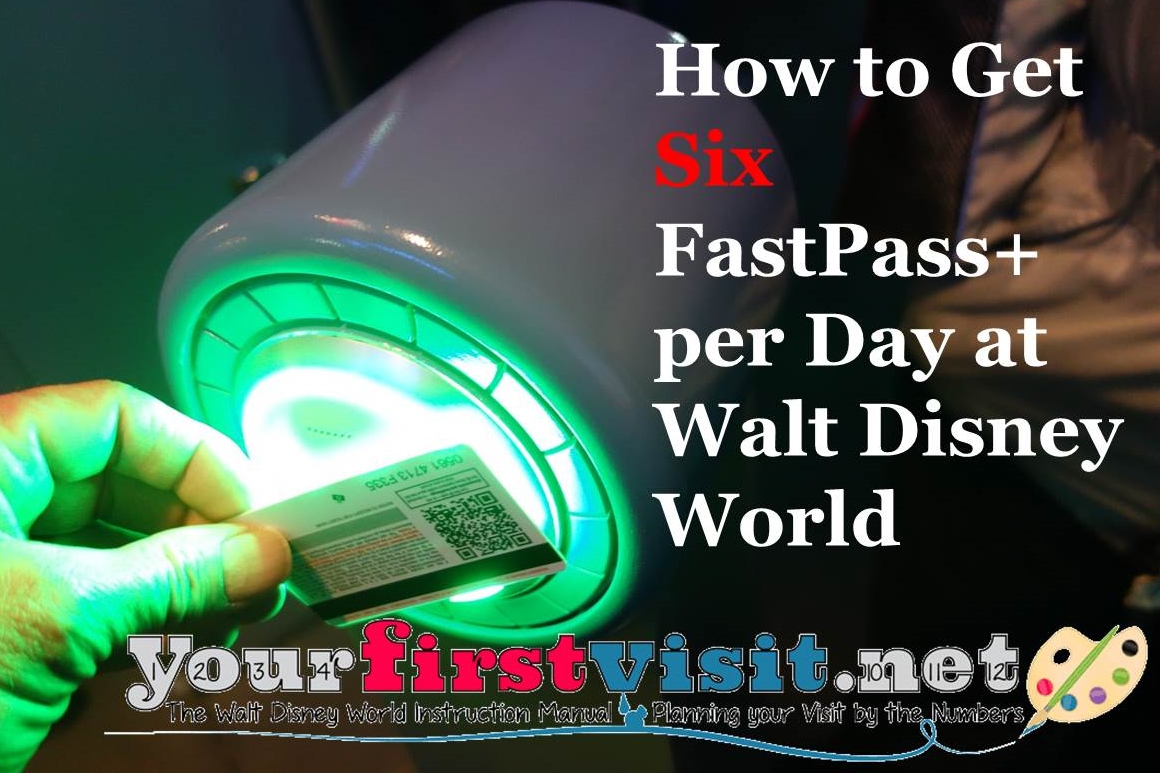 In fact, getting around these FastPass+ limits is quite easy.  Just throw money at the problem.
GETTING MORE THAN THREE FASTPASS+ AT WALT DISNEY WORLD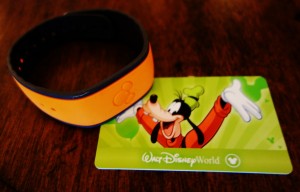 The key is to realize that the limit is not three FastPass+ per person. Rather, it's three FastPass+ per active ticket.
The basics are simple: buy two tickets per person, enter the park twice, using each ticket once, and you can book six FastPass+ per person.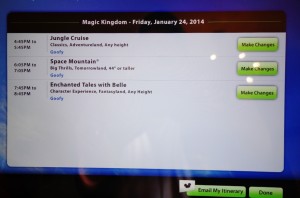 For example, on Friday I entered the Magic Kingdom at about 3p using my four day hopper and booked at a FastPass+ kiosk the rides shown above.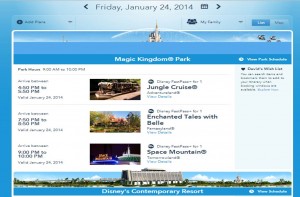 Then I got on my phone, and using my annual pass–which is linked to my MagicBand–I booked the same three rides (because I was also testing using this technique to ride the same ride more than once in a day using FastPass+) another 3 times. Then I exited the park, and re-entered using my MagicBand/Annual Pass combo.
And there you have it–six FastPass+ in a day.
Then I rode them all–I just needed to keep track of which FastPass+ was on my ticket and which on my MagicBand!
(Well, actually, I used both my FastPass+ for Space Mountain, but only one each for the Jungle Cruise and Enchanted Tales with Belle–I'd seen each recently enough to not need to do them twice within an hour…hey, this was a test, not a human sacrifice!)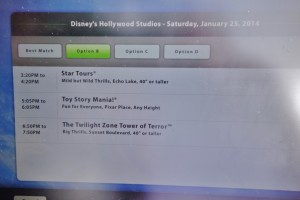 I did the same thing Saturday at the Studios.  First, about noon, I booked the above on my hopper.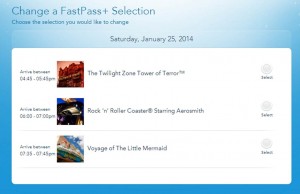 Then I booked three more on my MagicBand/Annual Pass combo. This time I was testing the ability to get more than one Tier One, and I wanted to ride Tower of Terror twice.
So I ended up on Saturday with two FastPass+ for Tower of Terror, and one each for Rock 'n' Roller Coaster, Toy Story Mania, Star Tours, and Voyage of the Little Mermaid. 
Now this is an expensive solution to a problem most people won't have.  Families following one of this site's itineraries and going one of its recommended weeks simply don't need to do this.
But other families–those on very short trips, those going during one of the four or five most crowded weeks of the year, those who want to sleep in and arrive at the park after noon, but still see all the best rides–may find this approach worth thinking about.
Disney World is already remarkably expensive, and adding just another two-day ticket for a typical family of four will cost more than $750…or a little more than $30 per "extra" FastPass+.  
For many,  there's no way the extra FastPass+ will be even remotely worth this extra cost–and for others value for money won't matter, as the extra money just won't be there.
But for others, depending on the circumstances noted above, and willingness to pay, the chance to ride Space Mountain again–or even at all–without waiting in the stand-by line will be worth it!
Follow yourfirstvisit.net on Facebook or Google+ or Twitter or Pinterest!!
RELATED STUFF