2016 Winter Ride Closures at Walt Disney World
By Dave Shute
Disney World rides can close for re-dos at any time, but the winter "ride closure season" from early January though mid-February is the most predictable time for Disney World rides to close for rehab and refurbishment.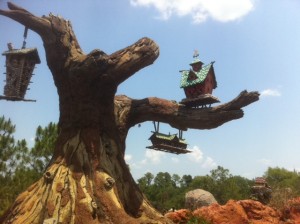 Splash Mountain is the major attraction that most commonly closes in this period, with closures of a week, a month (most common) and several months.
So far–in great news–it looks like Splash Mountain will only close for a few days in 2016. A couple of other great rides are closed around the same time, however.
Here's what we currently (think we) know about 2016 Disney World winter ride closures:
Magic Kingdom:
Splash Mountain closed January 6 – January 10
Liberty Belle Riverboat closed January 18 – 22
Space Mountain closed January 11 – 15
Buzz Lightyear Space Ranger Spin closed January 15 – February 11
Animal Kingdom – no known closings
Disney's Hollywood Studios – no known closings
Epcot – no known closings
I'll add more winter ride closures as they are announced…
Follow yourfirstvisit.net on Facebook or Google+ or Twitter or Pinterest!!
RELATED STUFF