Military Discounts for Disney World's Halloween and Christmas Parties
By Dave Shute
SPECIAL DEAL FOR AND ACCESS TO "MNSSHP" AND "MVMCP" FOR MILITARY FAMILIES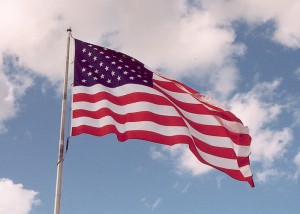 My friend Steve has posted about military discounts on the two late 2013 Magic Kingdom special parties, Mickey's Not-So-Scary Halloween Party (MNSSHP) and Mickey's Very Merry Christmas Party (MVMCP).
For his scoop on military family deals on the Halloween Party, see this, and for his scoop on the Christmas Party, see this.
Steve has also worked with Disney staff to make sure that these parties don't turn military families away because of being sold out. The details are in the links–and thanks, Steve!!!
MEMORIAL DAY 2013
And on Memorial Day 2013–God bless our fallen defenders…especially those from our local 3rd Battalion, 25th Marines…
From a different war, I ran across this yesterday from a soldier's last letter to his mom:
"How often you will have me near you when wood smoke drifts across the wind, or the first tulips arrive, or the sky darkens in a summer storm… Think of me today, and in the days to come, as I am thinking of you this minute, not gone or alone or dead, but part of the earth beneath you, part of the air around you, part of the heart that must not be lonely."
–Caleb Milne, killed in the Tunisia campaign May 11, 1943, quoted in An Army at Dawn
.
Thank you, and God bless…
Follow yourfirstvisit.net on Facebook!
RELATED STUFF