Dining Choices at Walt Disney World
By Dave Shute
DISNEY WORLD DINING CHOICES
Welcome to those coming from Capturing Magical Memories and those of you just hopping aboard.
I am the 3rd stop on our Magical Blogorail. Enjoy the ride as this month Magical Blogorail Teal discusses Walt Disney World restaurants!
This site has both suggestions and rankings for Walt Disney world dining.
Each of its integrated itineraries has a full set of dining suggestions. These suggestions are enduringly family-pleasing–especially kid-pleasing–experiences.   A full list of what's in the Basic December Itinerary is here.
In addition, it offers ordered rankings of the theme park table service restaurants, of the resort hotel table service restaurants, and of character meals and dinner shows.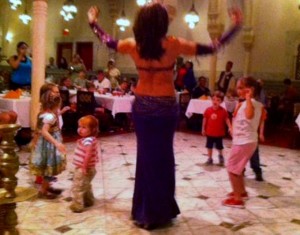 The first two of these are tricky, as I've tried to balance dining for adults with what kids like, with the emphasis on adults. The results, frankly, could be endlessly argued about.
So as a final aid, the site also provides The Comprehensive Guide to Walt Disney World Dining.
For families with kids who aren't paying attention to my suggestions, the Comprehensive Guide is the place to start, but it also serves adults just looking for the best dining on a night out.
That's because it has two rankings for each table service possibility, in a matrix: one for kids, and one for adults.  Thus any choice can be filtered for kid appeal, for adult appeal, or for both.
CHOICES FOR THE BEST OF DISNEY DINING
Which of the Disney World dining options is my strongest recommendation, or my favorite?  Well, none, for a couple of reasons.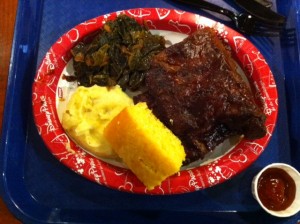 First, I'm just kind of a counter- service guy.
Let me have the rib dinner from the food court at Port Orleans French Quarter and I'm happy as a clam!
That is, so long as the sides are mashed potatoes and collard greens, and I eat it in the right order–first the ribs, then the collard greens, and only then the mashed potatoes, mixed in with what's left on the plate of the greens!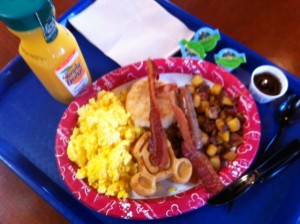 Or breakfast from any resort's food court is special for me.
Though I mostly just love traditional breakfast foods, this is also partly symbolic.
Most mornings at Walt Disney World I'm up early and "working"–either working at my real job or on this site, or researching this site in the parks.  That means I tend to miss breakfasts in the resorts…so when I get one, it means an easy day!
Second, when I'm at Walt Disney World, table service dining is not a huge priority, for a couple of reasons.
I visit six to eight times a year, and half those times are solo--I'm there alone to research something for this site.
And by temperament I'm just not someone who's going to reserve a solo spot at Akershus or the Crystal Palace…although sometimes, when I'm particularly missing Paris, I'll order appetizers and coffee for brunch at Chefs de France, while finishing off the morning's Wall Street Journal and faking like it's the International Herald Tribune.
The other half of my time, I'm with some or all of my family.
Now my wife and older son are very much table-service people, and if they had their way, every trip would have multiple table service meals, at Jiko, Citricos, Artist Point, and the like, with perhaps a side round-trip flight to Charleston for Husk.
If we ate the way these two would love to eat, we'd only be able to afford to be at Disney World once every three years!
MORE DISNEY WORLD DINING FROM MAGICAL BLOGORAIL TEAL
Thank you for joining me today. Your next stop on the Magical Blogorail Loop is Heidi's Head.
Here is the map of our Magical Blogorail Teal loop should you happen to have to make a stop along the way and want to reboard:
Follow yourfirstvisit.net on Facebook!
RELATED STUFF