yourfirstvisit.net Now Four Years Old
By Dave Shute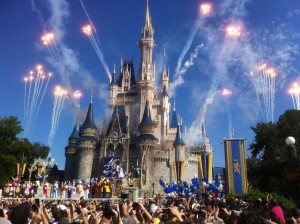 Recently this site completed its fourth full year of operation.
Readers of last year's birthday message will recall I've decided that the official site anniversary will be April Fool's day–it just seems fitting!
(This birthday post would have gone up on Sunday, April 1, 2012, but I had more important news to relay yesterday.)
By coincidence, the site will have its 1.5 millionth all-time visitor tomorrow–and a million of you have stopped by a for a spell over the last 12 months.
Even after four years, you continue to come to the site to get help, to ask questions, to suggest improvements or corrections, and you continue to tell your friends about it, to post about it on message boards, to pin it on pinterest, to recommend it in your books, and to link to it from your own websites.
Some of you–not many, fewer than there are stars in the sky, but a few more than there are planets in the heavens–even donate to help keep it running.
Thanks to all of you, the site is continuing to grow and help even more people.
I'm grateful for and humbled by your readership, your help, and your kind words…thanks!!
Dave
RELATED STUFF