A Perfect Afternoon at Walt Disney World
By Dave Shute
This post is one in a series about personal favorites.
PERFECT AFTERNOONS AT WALT DISNEY WORLD
Welcome to the first stop aboard Magical Blogorail Teal. Enjoy the ride as we share the ways we would spend a perfect afternoon in Walt Disney World.
The itineraries on this site are designed for first-time family visitors who are unsure if they will ever return and want to see all the best of Walt Disney World.
Moreover, they are placed into a Saturday-Sunday typical "week off of work."
This results in a pretty intense vacation, one that could us a couple of more days away from the theme parks to recover from itself.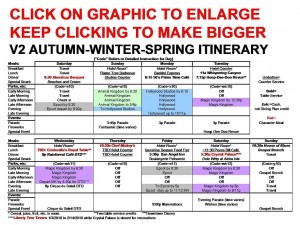 Even so, the key itineraries mostly have some mornings off, and all have some afternoons and evenings off.
What's the perfect way to spend an afternoon? 
For some it'll be time in the parks; for others, a little solitary time; for others a nap. Some would add reading a trashy novel, and others playing with the kids in the pool.  Margaritas may be involved at one or more points. So may be shopping or exploring other hotels.
MY PERSONAL FAVORITE AFTERNOON AT WALT DISNEY WORLD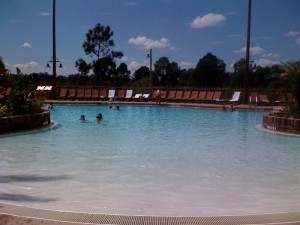 For me, it's all of the above after "time in the parks" through "margaritas" (on the rocks, with salt)!
A perfect afternoon at Walt Disney World is not spent in the theme parks, as fun as they are; it's spent relaxing, recovering, and playing with the kids.
Your kids want to go to the pool. 
Walk by a Disney resort pool on the rainiest and coolest of dark winter evenings, and you'll see kids playing in the pools.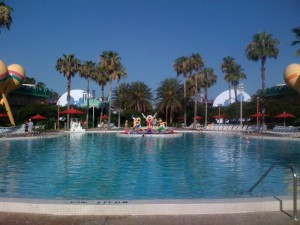 Some surveys even suggest that kids enjoy their time in the pools playing with their parents even more than they do the theme parks.
So here's my personal favorite afternoon: nap and have some private time first, then off to the pool to play with the kids. A margarita and some quiet reading cap it off. 
As a result I'm relaxed, refreshed, and ready for what the World has to offer!
MORE PERFECT AFTERNOONS FROM MAGICAL BLOGORAIL TEAL
Thank you for joining me today. Your next stop on the Magical Blogorail Loop is The Disney FAITHful.
Here is the map of our Magical Blogorail loop should you happen to have to make a stop along the way and want to reboard:
RELATED STUFF