Review: Star Tours: The Adventure Continues at Disney's Hollywood Studios
By Dave Shute
THE STAR TOURS RIDE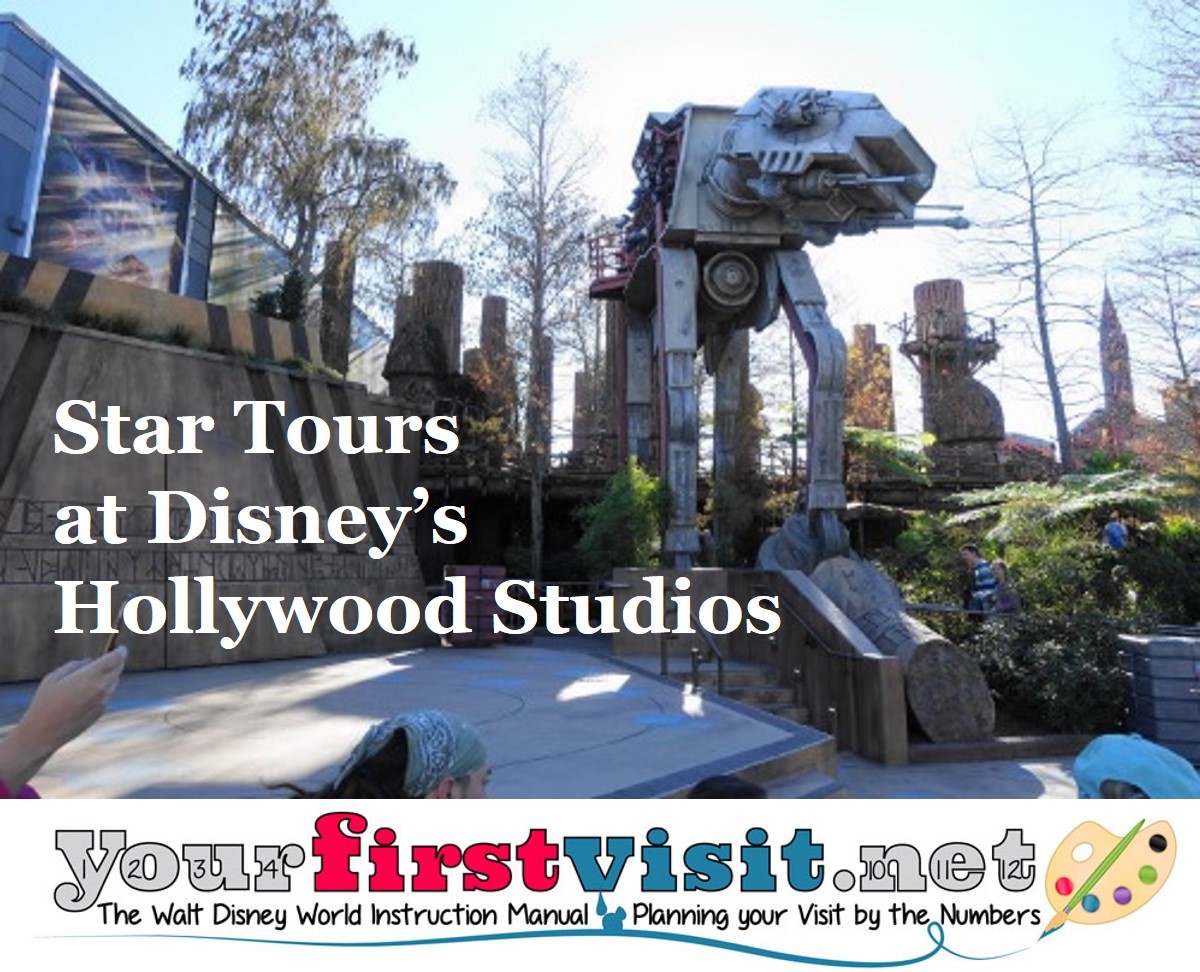 2016 update: Star Tours now includes scenes from The Force Awakens!
A new Star Wars-themed ride opened in 2011 at Disney's Hollywood Studios, using the same space and infrastructure as the former Star Tours.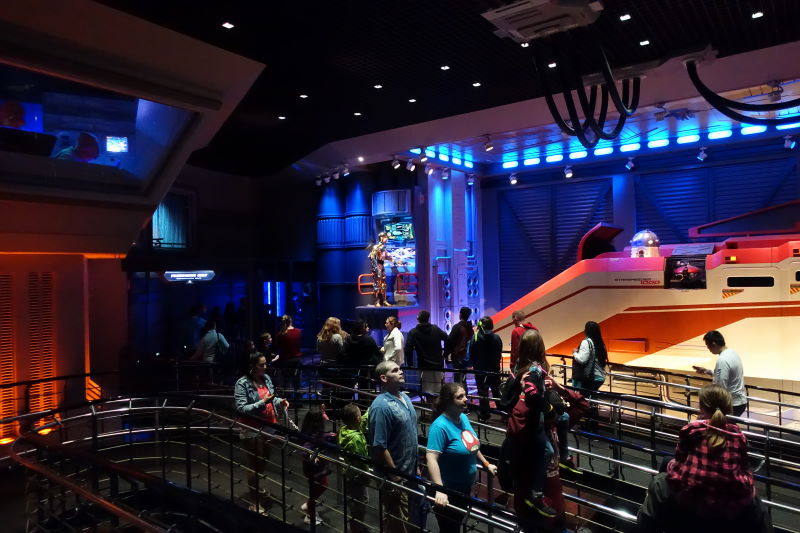 The ride, Star Tours: The Adventure Continues, with fun new queue elements and a totally new 3-D high-def set of films (including scenes from The Force Awakens!) is different enough to qualify (at least to me) as an entirely new experience, rather than an update of the old Star Tours.
I've had many chances to ride it, and it's a lot of fun, even for those unfamiliar with Star Wars.  For those who are fans of the movies, it bears multiple repeat rides!
REVIEW OF STAR TOURS: THE ADVENTURE CONTINUES
The core concept of the ride–an ineptly-piloted adventure in the universe of Star Wars–remains from the old ride.
The simulator technology–which can be a little rough on those with above-average motion sickness–also remains.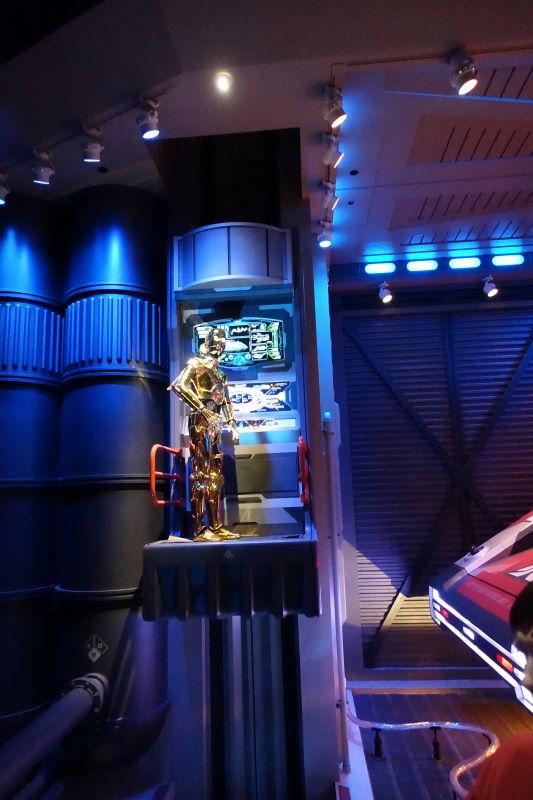 New is an enhanced queue and a whole new set of films that create the simulated universe in 3-D.
Any one of the films would be different enough to make this a fun new ride.
But what Disney has done is to create four sections of the film with options.–the first with two, and the next three with three each.
As a result, 54 different experiences are possible.  These experiences aren't uniquely different–e.g. half have one of two possible beginnings, and half the other–but there's still plenty of options to motivate repeat visits.
Moreover, these options mostly aren't minor inserts in an otherwise identical presentation.  Three of the four are entire scenes (though the first one is short).  The result is substantively different experiences.
You have to actually ride it twice just to see how different the experiences can be!
For even more, see David Koenig's comments on MousePlanet here, and Jim Korkis's history of the ride here. And there's much more on Star Tours in my co-author Josh's post here.
Have you ridden it? What did you think?



Follow yourfirstvisit.net on Facebook or Google+ or Twitter or Pinterest!!
RELATED STUFF