The Grand Opening of the Wizarding World of Harry Potter will be June 18
By Dave Shute
HARRY POTTER OPENING DATE SET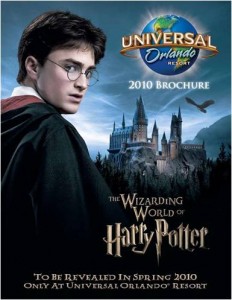 The Orlando Sentinel is reporting here that the opening date of Universal Orlando's The Wizarding World of Harry Potter will be June 18.
This is a tad sooner than this site's prediction of June 20.
This grand opening of the new section of Universal Orlando's Islands of Adventure will be later than implied by some package deals.
Universal has been selling Harry Potter packages with dates beginning May 28.
What this almost certainly means is that certain elements of the Wizarding World will be accessible by May 28–or even earlier–but that some of the rides will be in "soft opening." Soft opening means that they may unpredictably open and close over the course of the day.
LINKS FOR THE WIZARDING WORLD OF HARRY POTTER
RELATED STUFF